9/12/17  1 am
Hey everyone
Wow! I found 5 high views this week including new posts from the end of last month to this month-awesome!
One includes a new face shape reading I have released. Then, the rest include some new photosynthesized lookalikes, of 2=1 unified person.
More about these below…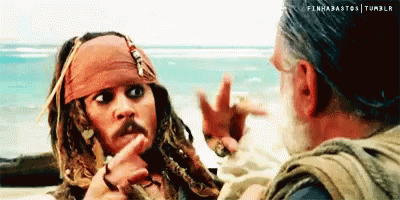 Magical! I found a new face shape reading I had released no more than a few days ago has already recieved high views. Now,  Ikr 4 is not much? But, for at a time after having released it less than half a week ago?! I couldn't believe it, new record for highly viewed new posts and that was pretty good. Also, according to stats  I have been reading lately overall, you guys seem to like the face shape reading posts awesome!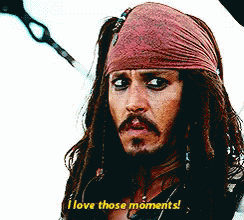 awesome!
Time to set sail on this adventure for now.
Here are some other new ones I found below since last week…
I found the possible next generation of Captain America (along with Scarlett Witch).
Hmmm… I am thinking The Avengers Ultron was on not too long ago which was about the time I discovered this.
Then, this week the first collaborated cast of Avengers was on as well which may have brought this to attention most likely.
Anyway, whatever the reason coming across this-A for awesome! Remember there are many others,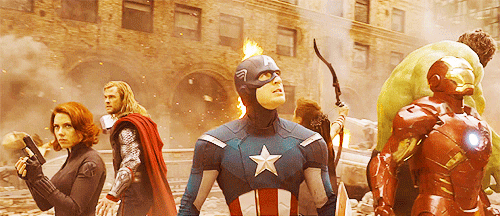 posts like this in need of your support-especially votes including this one as well.
But no, they are not just of the Avengers, I found some could-be couples from many other movies/tv shows and franchises as well.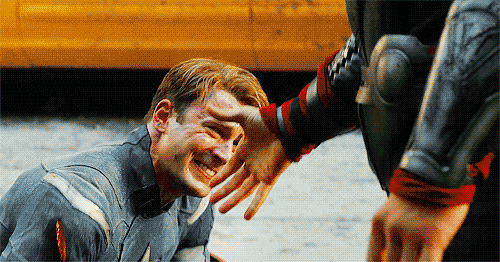 Thanks for your overall support on this and I look forward to your future feedback/votes!
Now, this may not be as big as saving the world, but you guys have certainly made a difference.
Glad to know you like the new posts. Thank you.
Moving onto even greener pastures…
I found these two on and off the green from The Legend of Bagger Vance and found
a new male match which was Jeremy Sumpter aka; Peter Pan from Peter Pan 2003
I absolutely hearted this high stat. This one was magical as well. Thank you so much!
Flying away to the next one…
Technically, I found this character's father could be from Pennsylvania in Silver Linings Playbook
A Silver lining indeed, luck would have it I found Ryan Merriman from Luck of the Irish and
Deep End of the Ocean, looked like the both Bradley and Jennifer after finding a female match.
The results aren't in yet but I am looking forward to this find as well. Thanks for the high views!
Finally, I found that there were high views for last month's Newsletter…
Couldn't believe it!
In regards to the first find there are more recent ones I have done including…
Devon Sawa (From Little Giants and Casper)
Riley Smith from Mottocrossed
and more along the way. Pretty soon more will be added to the list. Hope you enjoy these most recent two.
Finally, thank you so much for your interest on this.
More updates along the way for next month and I am working on finishing responses to comments including the comment page.
Thank you all for your interest and your support and for visiting.
9/13/17 4 pm
OMG Stats thank you so much guys. I went to capture it and it went up in front of my eyes. Awesome job guys! I see in the comments you have been inquiring about what I am working on?…
First, here are some new ones I found…
This slideshow requires JavaScript.
Hope you enjoy and while waiting for the posts feel free to look at these recommendations including:
2 new face shape readings of the Fraiser Cast including these two members
Vote for resemblances including these two and many others outside of the show Fraiser on the photosynthesized lookalikes/combination a-z pages located in the bottom menu.
Speaking of feedback, I am on my way to finish my responses to the comments for the summer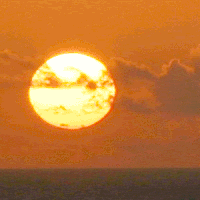 before the sun sets on that
for the very last time on those comments,
the clock strikes midnight…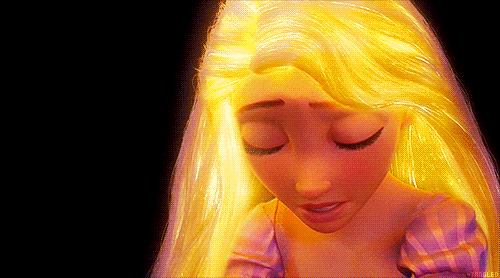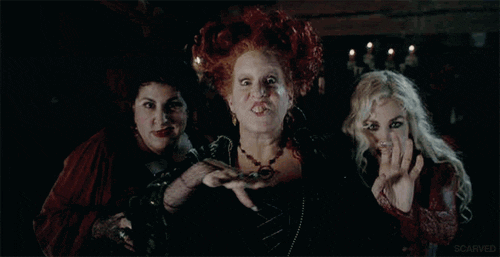 it is fall.
Again, I look forward to my readers' feedback for the rest of the time on that page as well as in all other forms.
Thank you so much for the interest and for visiting.
9/16/17
So
It seems everywhere I look today more lookalikes. I have found some from a few new
This slideshow requires JavaScript.
movies on cable and in theater.
Here are a few new stats..
Here are some including some regenerated, photosynthesized lookalikes and face shape readings below…
First, I found this one for the first time highly view including
Christina Ricci from Casper
Second someone viewed the pot including the Nicolas Sparks adaptation resemblance from one generation to the next,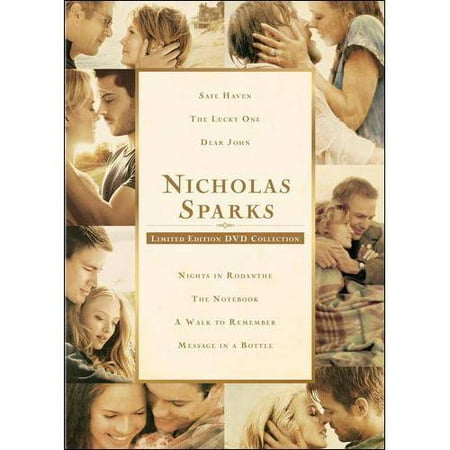 that Julianne and Josh's son
would look like Shane West from A Walk To Remember. No votes yet, but I think when the time comes this will be one to remember for the ages!
Here are some more I found including my face, like the previous not yet voted but none the less than thrilled to see. However unlike the previous mentioned they include my face…
First, I found Channing Tatum from Jump Street 21-22 and I would look like
Buffy the Vampire Slayer. His green eyes, humor and Spiderman moves yet different.
Here is another one including me…
I found another action adventure franchise actor/Prince Charming from Into The Woods and I would look like another actres who was recently in a Disney remake including Beatuy & The Beast, the Belle of the Ball herself, Emma Watson
Not a bad match either? Tell me who you think resembles who, be my guest. I look forward to your feedback.
Finally, another Disney movie post
I found this real life couple who filmed 102 Dalamations together, their "Little Puppy"
if female would look like Alex Breckinridge from She's The Man.
Again, let me know if this match is spot on and I look forward to the feedback.
So thats's all for now. I am  working on responding to comments and releasing more face shape readings.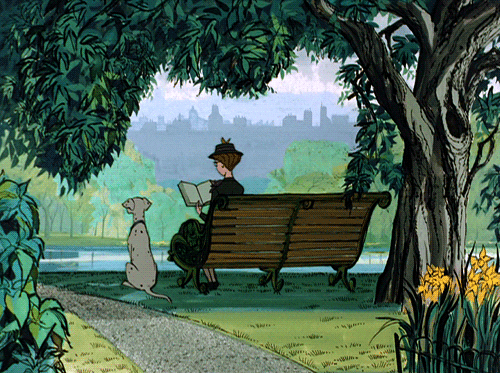 Thanks so much everyone for your support and for visiting!
9/19/17
Alot of new/recent shows/programs on for the tv fall lineup including some faces you may have seen in passing as a result, googled, found therefore…
highly viewed for this week-more about that below…
A few new stats of high viewd posts including some recent people appearing in the media including: movies,
Movies, guest star appearances, the Emmy's
the Emmy's
and finally, from Harry Potter.
First…
Karma, like the concept-could come back in a way you don't expect.
Including a possible sequel where Leslie's character has Nickolaj character's baby.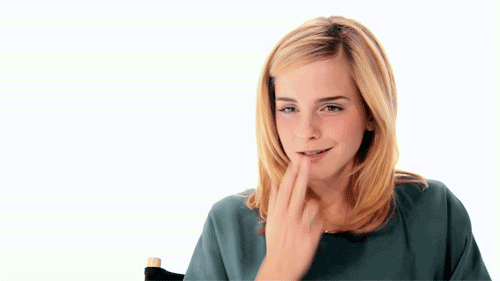 Yes, I found if she had a daughter in a sequel of The Other Woman. She would definitely pass as the lovely, Emma Watson. No votes yet but for the first time, high views. Wow! Really looking forward to feedback including votes for resemblance with this one. Keep it up!
Here is another below…
Another one I found including both of these Emmy nominees nominating for a title that begins and ends with dirty little secrets and "Lies".
First, Nicole Kidman who won for her role in Big Little Lies
Second, Emmy nominated actress Michelle Pfeiffer for her role in Wizard of Lies.
It's funny because I found the two look somewhat alike and later on found Colin Firth who Nicole Kidman has worked with in numerous films and Nicole herself, see a bit of them both
in Michelle Pfeiffer.
I didn't find a pic of the two together at the awards together but its funny how they both were nominated for a similar title and Michelle was a few seats behind Nicole lol
After this one I found Mila Kunis from My Houzz series together with Daniel Radcliffe
would look like these two…
Phoebe Tonkin from the old show H20
and Alexandra Dadarrio's brother Matthew.
Was thrilled to see high views for the first time!
Moving from Mila to Vanessa likeness, though not in the way you suspect.
I found Vanessa Hudgens who guest starred on Running Wild this week would look like Mark Walberg and Eva Mendes' daughter from The Other Guys.
In addition, I even found someone else who has met Vanessa and looks like both of them as well aka; could be Vanessa brother in this instance. Who? You can find this page under A-Z combinations in the bottom menu for more. Don't forget to vote!
Here is another Disney Channel favorite past time. From Lizzie McGuire
If these two both said "I do" I found this singer from Dream Street would pass for their son how many years later.
how many years later.
Code blue for Lizzie lol!
More about this: No votes yet, but high views for this one for the first time! Coolie!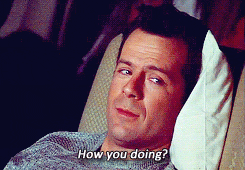 Here was a Die Hard resemblance
I found Sarah Michelle Gellar looks somewhat like Bruce and his wife from the scenes on the plane. Guess crime-fighting runs in the family?
Another resemblance which I found not of a zombie that "slayed", but of vampire.
I know OMG LOL and WTF right? But,I found Robert Pattinson from Twilight and me would look like this unknown below
Here is another involving an unknown face. I found Nicole Kidman and Edward Norton's daughter for the next generation would look like Vivian Leigh and Elizabeth Taylor from the last generation.
Nicole might be pleased to hear she has somewhat of a resemblance to her fave actress Vivian Leigh. She's also friends with Naomi Watts who has worked with Edward Norton more than once, so its surprising the two never did a film together but if they did, this would probably baffle even The Illusionist.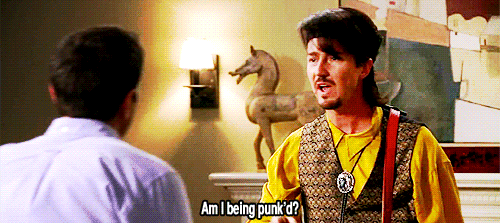 this would probably baffle even The Illusionist.
This was highly viewed once before but this time, actually made it to the very top of the list following the home page and first few face shape readings-awesome! I think Jude Law has been getting some attention in terms of posts because Spy premiered on cable this week and speaking of…
Found Spy's Melissa McCarthy had high views in terms of face shape readings.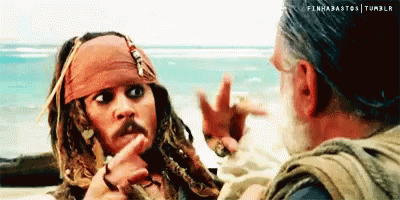 Finally, highly viewed for Johnny Depp from the new Pirates movie.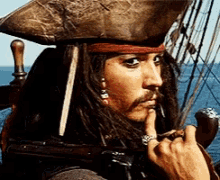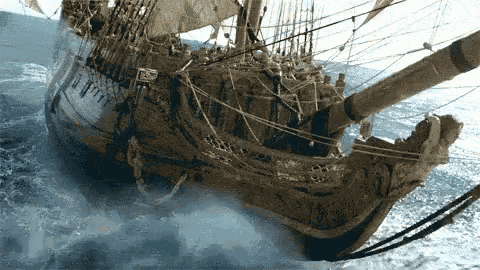 Time to set sail for the next adventure in the future. Until next time, I am off to respond via comment asap ttfn and thanks everyone for your support, for visiting.
6 pm
I have noticed the past few days his week that people are not commenting as much due to the spam.

You are making it harder for people to leave comments who actually would like to leave comments. I am sorry to be so blunt. But, how would you like it if I did the same thing on your page?!…
As for my new/returning visitors/readers…

I am sorry this is happening and hopefully this doesn't continue. Also, I have posted the comments of the week before Sunday, two days earlier.

In addition, every once in a while I seem to hit this glitch which just seems to be the way of the internet.
Fortunately, it is great that I released the comments for the week two days earlier giving me more time to monitor the comments much more often than I have been. In a nutshell, this just means I will be monitoring comments longer, so your comment might be read even sooner.

It's still good fine and your comment will be read and approved as soon as possible.

But still, thanks so much for your overall input, support hopefully the spam comments stop coming soon. Thanks for visiting.
7 pm
I noticed since there have been constant spam comments on my page, I have not been receiving feedback from my readers. I would greatly appreciate it if the spam comments were kept to a minimum of 1-none per user/viewer. It is understandable to once in a while to receive spam comments.

However, in this case this is ridiculous! You are disallowing the people who really want to leave comments and me from replying back to them/post as honorable mentions. I would really be grateful if these spam comments were limited so others who really want to can leave feedback. If you have a few, or want to drop a genuine comment along with it, that's fine. Otherwise, I don't appreciate it being a disadvantage to my readers. Personally, I wouldn't be leaving so much spam comments on someone else's page, effecting the feedback. I might provide a link, and a few comments discussing the subject. But, that's about it. So, it would be greatly appreciated if you stop, not leave so many comments. Thank you.
That being said to my readers…
Sorry to hit you with this last minute update…

of issue being spam.
Don't freak out.

I just wanted you to be aware of the issue at hand and I apologize for any convenience and if it continues for any future inconvenience this may cause. Thanks for your support and for reading (and hopefully without any trouble, that you still have room to comment). Thanks for visiting.
Final, one last announcement. I notice this page is getting long. So, I will see you on the next page in the next few entries.  Thanks for visiting.
9/29/17
3 am
Look familiar? This stat has been posted this month already. But, more about this recently high viewed post below…
Recently I found a post including Niles & Daphe from Fraiser would have the next generation of Crane, a future son, who I found would look like…
A young Jude Law.
Not long after this high activty of post I found one new vote! Awesome!
Like father like son? I found one vote was taken in account for Niles.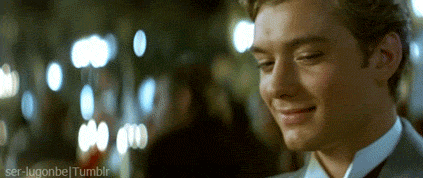 Comparing the two, nothing for Daphne yet. But, so far only one vote. Actually, this doesn't surprise me because what I found is usually people usually lead to voting for gender at first glance. Calculating results…
Too early to tell because only one vote is in but I look forward to seeing it.
However, I have found a male match voted for the two previously including this possible little Niles aka; Josh Hutcherson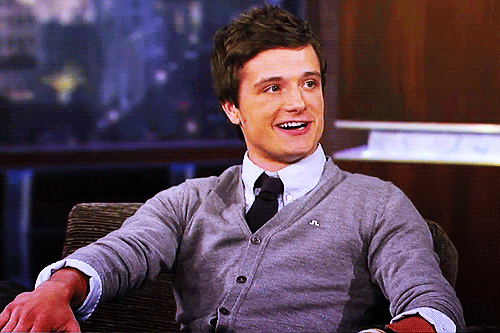 So, if the votes don't change overtime, I have still found a little Niles after all. But could you picture him doing a British accent? lol
So far one vote in account for am really excited to see how the results turn out over time. Thank you so much everyone for viewing and voting. Also, while you are waiting, here is a preview of who I found their daughter would look like…
The post will be available soon. Can you guess who it is? You keep guessing until the post becomes available which should be very soon along with some new Fraiser and Cheers matches as well.
Finally, one last thing. Here is a high view I found for this week including
First, a match including my face and a face shape reading
First, I did a face shape reading for Casper's Devon Sawa and just in time before
Halloween next month I found it was highly viewed for the first time!
Personally, I don't think this is a coincidence seeing its closer to Halloween. But, in this  case a rather "Haunting subject" being Casper and just in time for the Trick-or -Treat holiday which I found more of a treat, of friendly encounters, many of  Devon Sawa. Thanks guys!
Floating away now…
Finally, what way to celebrate another high view including a Hangover stat?
In the 3rd Hangover movie I found that I look a little like Melissa and Bradley at the same time.
Ikr lol omg and wtf right? It's funny because I always saw a little Bradley in my cousin
and a little later somewhat Melissa yet different in me. Now, like the movie there is nothing involving anything to do with Melissa or Bradley for that matter and yet to be written about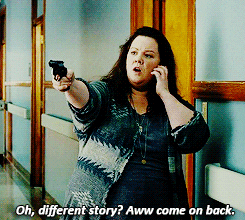 but according to views seem to be a great pick and start. Thanks again! I look forward to the votes,
Here is a match I found of Melissa with Billy Gardell aka; Mike & Molly and this time female. Can you guess who it is?
Hope you enjoy this preview visual while I get this one ready in the next few days. But, a little preview because
you guys deserve the best.
Thanks for all of your support and for visiting.
I will be replying to questions asap in the comments section, readying posts and seeing you on the next page and soon.
Back Next