Sorting through the answers…
Hmmm, I'm getting something…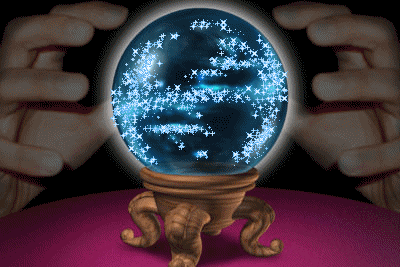 I see…
Wide-Heart shaped.
(Notice how wide it is, wide + heart=wide heart shaped).
For starters, Hugh  has an almost wider appearing face shape–so where to start with if you wanted to draw it right? 
Image Credit: https://jeroen88.deviantart.com/art/Hugh-Jackman-389175610
More about this face shape. Whether younger or older, sometimes it appears slightly rounder and longer or almost wider to square shaped
From the beginning Hugh appears to have a longer-egg, now much wider-almost more wider to square shaped at times.
Allow me to show you a quick film timeline to see how his face shape appears to change over the years below from young age to Early 1990s to now…
High school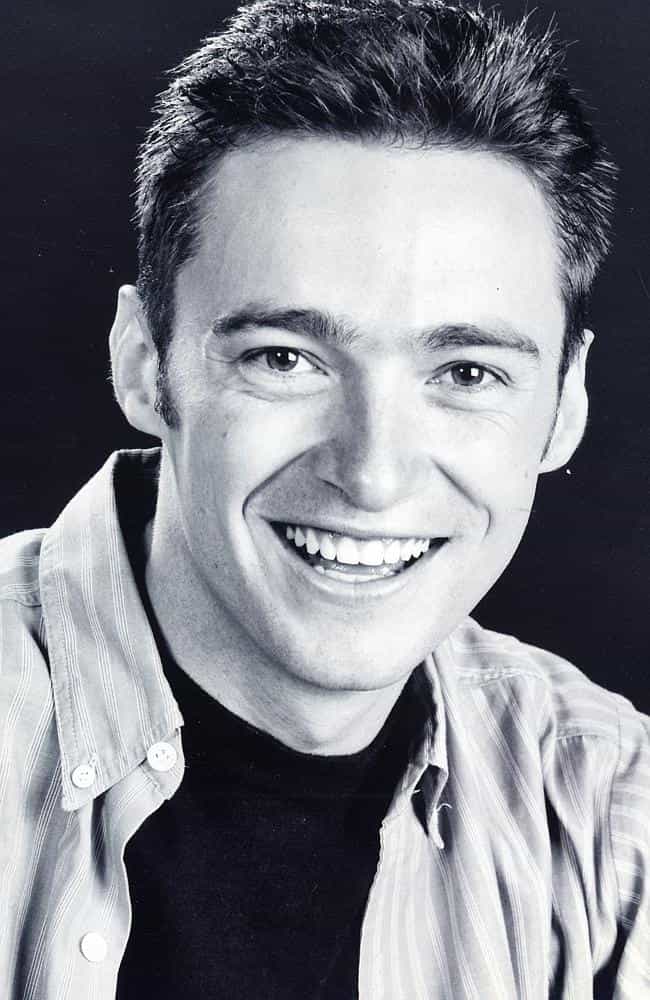 Late 1990s in Oklahoma
Someone Like You Between Late 1990s-Early 2000s
Early 2000s Post Swordfish
About Early-Mid 2000s During The Boy from Oz
About Mid 2000s During Kate & Leopold
Between 2003-2004 Post Van Helsing
About Mid 2000s During The Prestige
About Mid-Late 2000s During Australia
About Late 2000s in During-Post Australia
Between Late 2000s-2010 During Real Steel
Between 2010-2011 During Les Mis
About 2011-2012 in SNL
Between 2012-2013 in Prisoners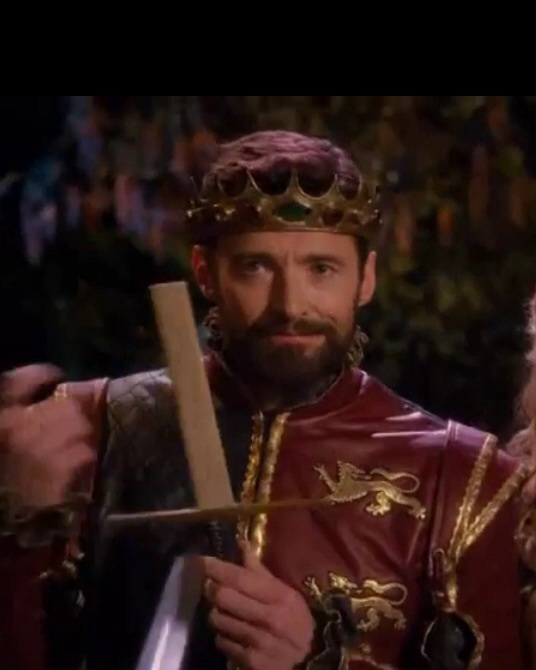 Between 2013-2014 in Night At The Museum 3
Between 2014-2015 Post Chappie
Between  2015-2016 in Pan
About 2016-2017 in Eddie The Eagle
Now
You can see how the shape starts to appear much wider to more square over the years.
More about the shape below…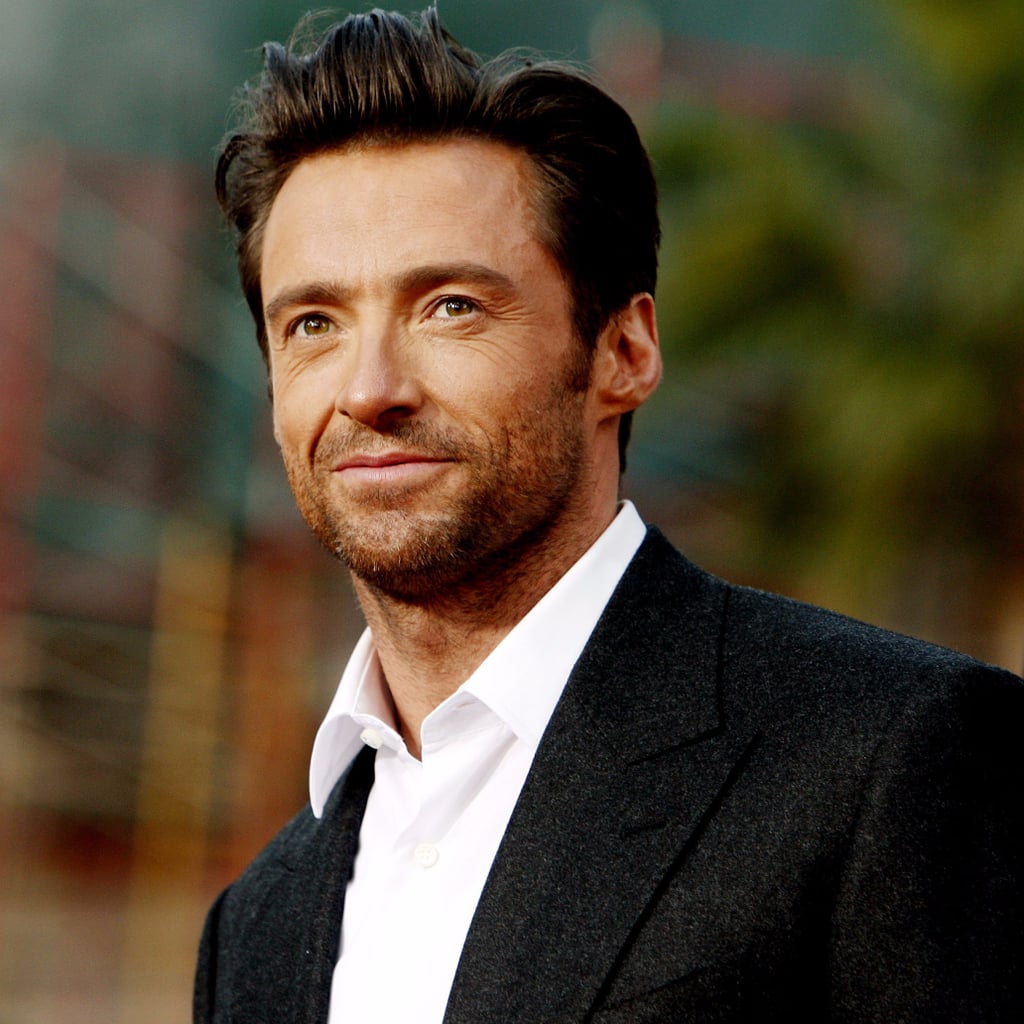 First, it helps to narrow down the face shape. How square aka; wide-flat is it exactly?
So, how can you tell how wide-square his shape is?
The reason why I ask this is because some people have heart-almost longer shapes and some people have very wide-square appearing shaped faces.
However, some wide shapes sometimes are not completely flat aka; square and at the same time almost longer and heart-shaped, somewhere in between
aka; Wide + Heart shaped=Wide Heart shaped (Wide-square, for more examples, click here. )
So how can you determine this? …
It's not that hard, doesn't take a genius. There is a simple way to tell all this. Don't let your mind's eye trick you. It always helps to double check, identify up closer what a face shape is. 
How?… By tracing your finger around the face.
Notice how it is not completely flat?
It is close, almost more square. However, it is slightly rounder with a trilateral chin on the bottom and almost longer-round on the top half of the shape.
Basically, almost square, but at the same time almost longer-narrower and rounder, heart-shaped.  
Or, as I like to refer to as wide + heart= "Wide Heart shaped face".
One face shape reading down
and a million to go
and your crystal ball question hopefully answered
Thank you for reading. Let me know what you think and enjoy!