So what celebrity/character did I find these two would look like together?
Rachel Hurd Wood.
From Narnia
to Peter Pan
I found a shall we say timeless match?
Basically, I found that Rachel Hurd Wood from Peter Pan looks like Tilda Swinton from Narnia along with Brad Pitt from Benjamin Button. How did I come to discover this? More about this below…
So, basically from similar findings, of more than one scenario from close female matches, of Cate-Tilda
and next to Brad, from Benjamin Button
I found how these two are somewhat alike yet different I found that they could both pass for Brad Pitt's daughter from Benjamin Button. In one scenario of Bonnie next to Cate and Brad and in this case of Rachel here.
Allow me to elaborate…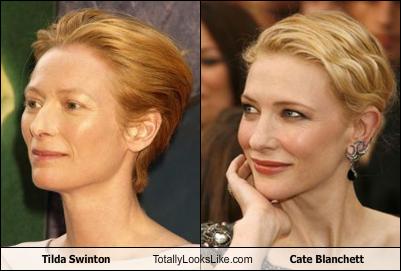 First, I found that Tilda and Cate themselves has close matches of face shape.
They were both even in Benjamin Button with Brad Pitt. Both Tilda and Cate, close in face shape, of match I found later on even next to Brad both have 2 female matches somewhat alike each other as well somewhat alike yet different.
More about this below…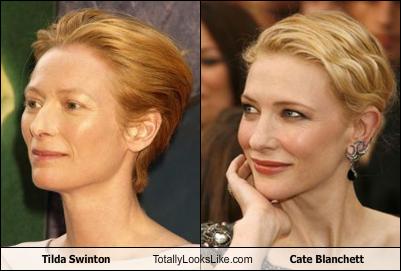 Cate vs. Tilda
(Bonnie vs. Rachel) (For more, click here).
You can see how they start to look, somewhat like each other in both scenarios finding since then that they have a lot of the same matches (Including Tilda Swinton, Cate Blanchett and male of Brad Pitt) but are close somewhat alike yet different of face shape. In this case, Bonnie's shape is more heart-wider shaped like Cate and Brad whereas Rachel's is closer to oval-heart shaped like Tilda Swinton and Brad Pitt.
---
So, basically, you can see from Cate to Tilda and later next to Brad from Bonnie to Rachel how these female matches look alike yet somewhat different. From The Cate-Bonnie example, afterwards, I found a similar match of Tilda and Brad looks like Rachel Hurd Wood.
More about Rachel below…
Looking back at the three side-by-side I found
that Rachel starts to look like Brad at first having the same length of heart-egg shaped face.
Then, in width of shape it is slightly narrower to almost long oval shaped like Tilda's.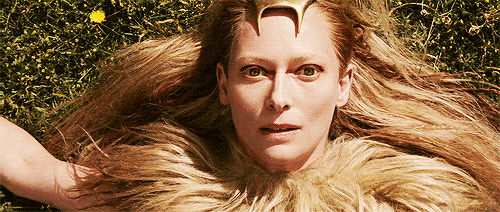 Altogether, in between an in between egg-heart shape, equivocal yet almost longer shape or, oval & somewhat long, semi-long oval shape in between oval to longer oval.
In addition, she has fair skin, in between brown to blonde hair and b/t light green to blue-gray/blue eyes like the both of them.
Anyway, just when I start to think I see one more so, I see the other, 50/50.So who do you think she resembles more so?… I would love feedback on the poll. I would love to hear others' perspective, feedback with the polls and/or comments.
More about the polls below…
Each one should have their own link and the poll can be available below. Clicking back should lead to main page.
I will be elaborating the combinations page. Thanks for visiting.