Where do I start?…
I loved your whole comment!
Especially, "Cool discovery, mastered too many things, wonderful coaching, warm, friendly, educational and fun".
Sometimes in writing its hard to balance the two. But, I am glad they balanced each other out. but I am so glad it worked out well for Sandra. Its nice to know I was able to articulate in an educational as well as entertaining way. Thank you so much. Recently I was receiving feedback saying "Elaborate/I'll get the hang of it".
Also, congrats you are one of the first few to comment on this page.
Here are some freebies in form of gifs and some new posts you and your daughter Sandra might enjoy. BTW tell her I said thank you for bringing the site to your attention. Hope you and your daughter enjoy them as much as the site as well…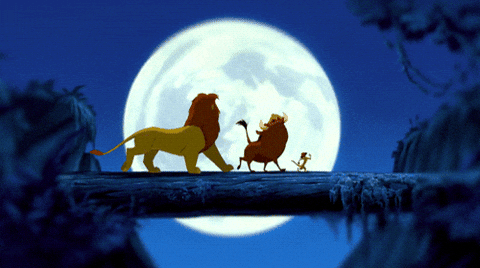 Oh yeah
Hakuna Matata when I read your comment!
Outside of the digital world sometimes its like…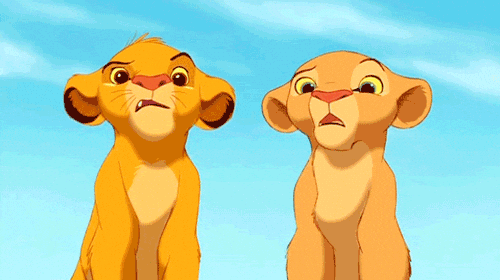 Its nice to know what I have discovered and therefore learned has value which I can pass on.
Or, in this case maybe onto the next generation.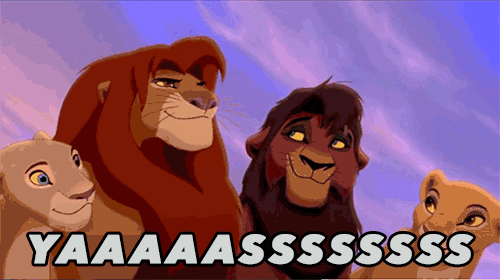 and just an extra gif for fun…
Here is a lookalike I made yet to post until next month of…
Jonathon Taylor Thomas and his character Simba.
Whether in favor or not, if this is your fave Disney character, hope you enjoy the freebie. You and Sandra deserve it.
Thank you and have a good rest of the summer!
---
Wow! You deserve a gif party following a sneak-peek of post. Today's theme…
OMG! Oh wow!  Major comeback. It looks like I have outdone myself
and conquered new territory.  Its funny I used the same previous lion king gif theme while bringing up the issue.
I believe the posts at the time were starting to sound repetitive and brief aka;
lack of effort=lack of passion making them sound a bit dull.
I am glad I was able to resharpen my skills with humor
and wit  once again recapturing your interest.
I believe that is a new high because people are either interested or they aren't.
Thank you for keeping me in mind. Here is the final freebie sneak peek of post…
Who is that? Ben Stiller's brother? Well he could pass for him in another Night at the Museum film. More about this one next month. Thanks for your comment and for visiting.
---

Wow!
IDK about millions yet because I haven't even publicized
but anything's possible.
No problem Aww I know some people walk around where there devices in hand and some people don't.
Some people answer right away and others may not but the important thing which needs to be truly noted is
it doesn't matter when, its that they do, the effort that counts.
Congrats on leaving your comment for I rather enjoyed it. You wrote quite the "Developed" context yourself. Funny, the more I think about it, in terms of context, I've started to hear the words "Taken advantage of" in a dirogatory sense lately thse days. But, it was so refereshing to hear those words utlizied in a constructive, positive context.
Thank you for seizing the day and taking the advantage of the opportunity to leave a comment.  All the best and what way to celebrate your great comment with a gif party followed by a new lookalike yet-to-be-published?…
Today's theme: Another actor with a square face…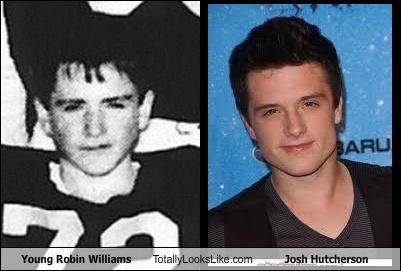 who looks like Robin William's son/young lookalike Josh Hutchrson in RV now in Hunger Games
aka; Taaron Eggerton from Kingsman Secret Service (above on the left and Josh is on thr right in all three pics)
So here are some Taaron Egerton gifs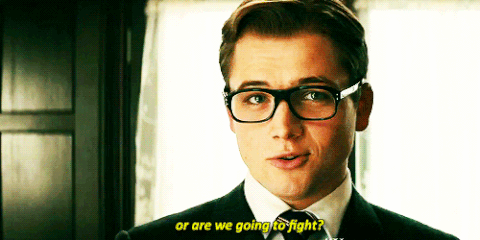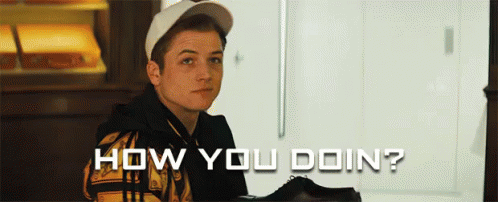 His Joey from Friends Impression lol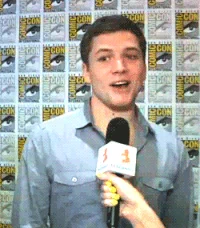 and some lookalike comparison gifs
Also, here is a somewhat a similar lookalike for him yet-to-be-posted. Simlar, somewhat alike yet somewhat different.
It's funny I found the older celebrity looked like the younger one and then vice versa. You can see the more you look they look different which is kind of the point, somewhat similar not analagous or what I like to call Somewhat-alikes". Funny how we percieve and remember facs one way until we really acknowledge the matter, look up close no matter how close to different and realize how they compare.
Anyway. hope you enjoy and thanks for visiting.
---
OMG! I love that quote. I started working on medium myself.
I found the color I see the best and most of is actually my favorite one:blue.
Least, the lightest which is that yellow-green highlighter color ugh lol.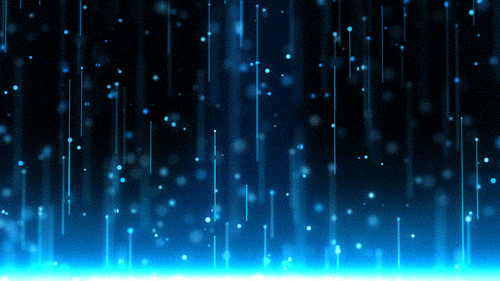 Anyway, in terms of shades of blues, I started using medium with the pencils today, not drawing so much but experimenting not for too long either and found it on the pantone side-by-side.
This slideshow requires JavaScript.
Its funny I never realized how close I see blue and how we find inspiration hits us in terms of mediums and how you put it is the message, sending it home.
Here are some moer free blue  gifs, drawings on the subject being the inspiration and on me.
Indigo dyk it is right between purple and dark blue, so close it is almost black?
You might hear it most often refered to as "Navy Blue". Also, goes back to ancient times.
This concept, just the tip of the iceberg. Its many ultramarine. But the waves of the water have lighter blue gray to purple or "Periwinkle"/Blue-purple as you might hear it refered to
This one is a dark-light "cyan" it almost has Ultramarine blue in it but it almost on the lighter spctrum of green. See the lighter part of the right next to the umbrella in the background?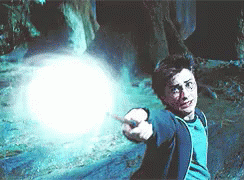 These above have much more lighter cyan, almost green in the background which you might hear refered to as "(Blue) Turqouise, Teal and Aquamarine.
This is practically green in the background, here is change from light cyan
to green (which is really almost more of an emerald to olive which you might spot below) Anyway, your comment was magical!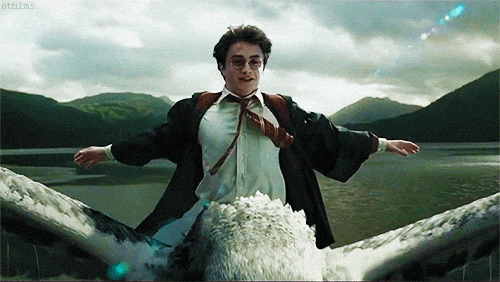 Very uplifting and thanks for visiting.
So thanks for making my life more colorful, vibrant and for visiting everyone. I will be back with more comments momentarily and thanks for visiting!
Awesome ride Fritz!
Wow! I have an account on tumblr and here, but nothing on facebook. Thanks so much for wanting to keep in touch, it does the heart much.
Thanks so much for wanting to keep in touch, it does the heart much. Here is are some Amy Adams gifs following a freebie…
Here's a "Proper introduction" to a freebie…
It's not Amy Adams but has to do with her lookalike Nicole Kidman…
I found Nicole Kidman, looks like 1/2 of me and another person whom you might recognize…
Since then I have added new visuals including more pics of my face so you among other people as well get a better idea of my face shape, more of an idea from one face to the next, of both genders. Also, feel free to vote for this one as well as other matches I have found as well, even male here.
Thanks for your comment, it was a truly wonderful read and have a great day!
---
OMG,lol  I was prepared to wrap a gif party theme prevous for Emma Watson, glad I didn't seeing this occasion calls for it more.
Your comment had me all smiles. It was…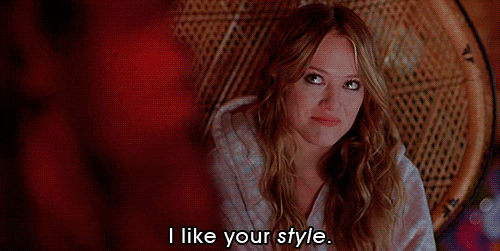 That's nice you like my style. Not just because of flattery, but I love yours as well, speaking straight from the heart.Enough of that and here are some HP
IKR sometimes I start to sound like a Hallmark card/movie. Enough of that and here are some HP
IKR sometimes I start to sound like a Hallmark card/movie. Enough of that and here are some HP gifs, on the house or in this case, on the castle and following a freebie…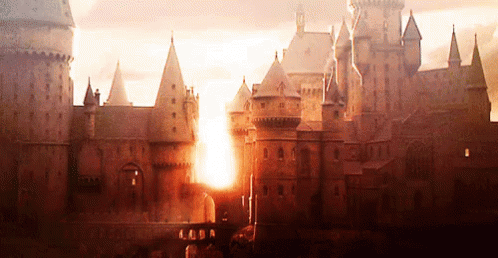 Here is a freebie as promised…
It's no Emma freebie, out of those at the moment. But, I found someone that looked like the both of Jonathon Taylor Thomas and me.
Think you can guess who it is? If you googled his face, you would find he is much older now. This was back in the 80's where this actor got noticed from
one of the most darkest characters in this cult classic…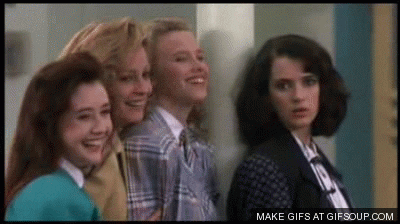 still stumped who it is from what movie. Don't worry I will reveal who it is this coming month.
Hope you enjoyed the gif party and preview and thanks for your comment. Have a great day!
--- 2 reallys? Wow, looks like I am making progress. Love your emphatic nature. Needs to be said, you deserve some free tim burton party-hard gifs…
'
Once again, here's Johnny, a familiar face who I found starts to look like him and Helen Hunt.
Think you can guess who it is?…
She was in The Beguiled and Hidden Figures most recently…
Stay tuned, I will reveal it in the month of August. Thanks for your comment and for visiting.
---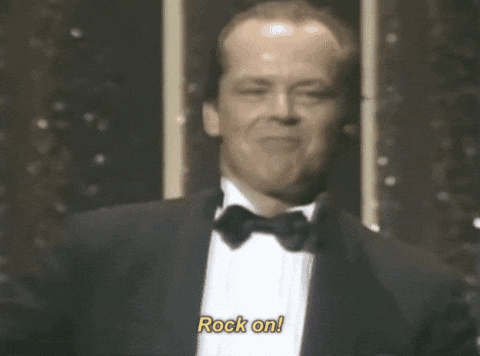 Yes, I think touched was the perfect word to use in this instance. For, thank you I am truly touched. Here is a  Jack gif party to celebrate the occasion followed by a new freebie…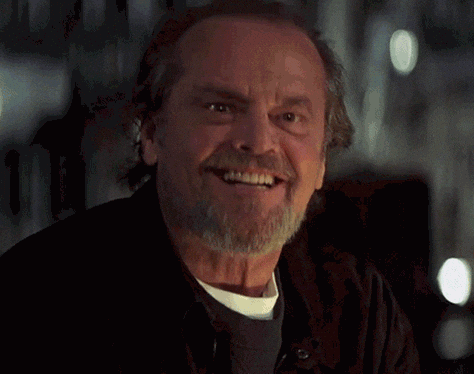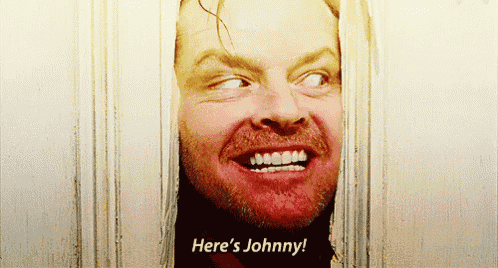 I had literally found this one just this second. As soon as I answered your comment  in a flash.
responding in Jack gifs I found this younger actor looks somewhat like him, not just the beard and expression but the long-round face.
not just the beard and expression but the long-round face.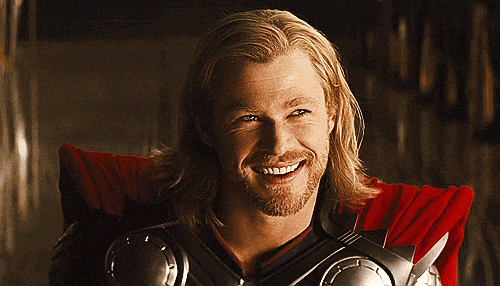 Think you can guess who it is? Hint: It hit me like a "Bolt of lightning"
when I found this two side by side.
In addition, I believe I have found the female match as well, who is most famous for another, different court movie as well.
More about this in August, I am working on the post as we speak.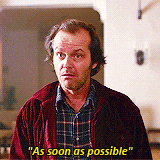 Don't worry LOL it won't be long from now. Hope you enjoy the freebie previews. Again, your comment rocked and thanks for visitng.
From one square face gif…
to the next-jk! Actually Keira has the square shaped face.
But, from one square shaped face to the next…
---
Gifs all around. Always?! Wow! What every writer would love to hear as much as possible but knows thing come in waves.
Thank you so much! Here are some free square shaped faces of actress gifs including the one you commented of, Sara Paxton.
Then, for some of who I found looked 1/2 like Dan at the same time. I will provide the links below for each one.
Gifs galore, all aboard mate with the gifs as promised…
Keira Knightley, unliked Natalie I found she has the flattest, widest square shaped face.
Also, I found from one movie that she and Daniel Radcliffe look 1/2 alike and he could be her son
next to these two… Who is that next to her, the other match I found? More about that here.
Here is another, including the one you commented on of Sara Paxton who has a square shape as well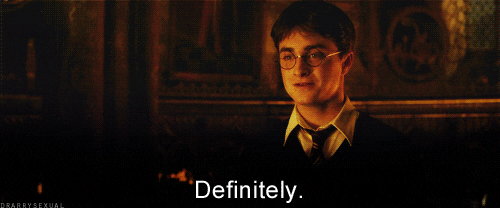 and I found she looks somewhat like Dan, could be his daughter in another life. However, I found she starts to look like someone else just the same.
Who? For more, click here.
Here are two more…
I found who could pass for the boy who lived meets Bellatrix if she had his
LOL not that that would ever happen, but I did come to find it in this face previously shown on this page here…
Also, I found who Dan would look like with Sara Paxton in reverse here.
Hope you enjoyed the wild matches I found. I enjoyed your comment. Have a lovely day!
---
Glad to see its never dull. Its certainly never a dull moment around here, catching up on updates and finding in its own reward for my efforts, your comment, recipricating effort as well. I am glad you are visiting regularly. Enjoy some Buffy gifs on me and a freebie after…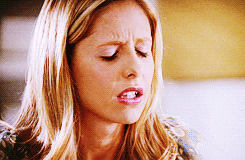 When SMG's past two shows were cancelled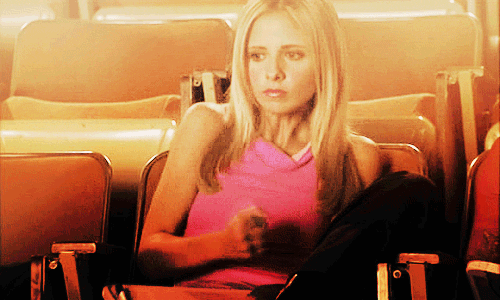 When its not yet Friday and/or the alarm doesn't go off
Some signature Buffy moves
and now, a signature, my own made and just for you, freebie. This will become available by post next month by the time these two come back with their old show. Not gonna give away
what show just yet, but it went out with "Grace" and style for sure.
Thanks for your comment and for visiting.
---
Oops, that actually makes 5 in a row counting this time not five-wow! 5x the ongoing efforts. A gif party for each following a future post/freebie…
Keep on it? Wow! Thanks for the encouragement.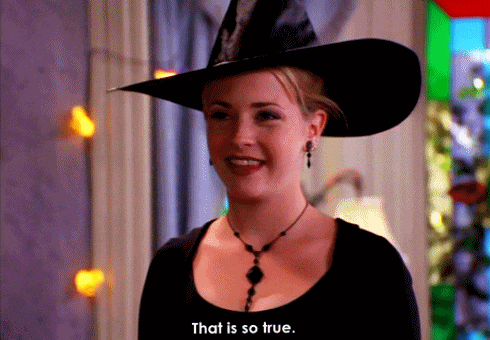 No doubt, don't be surprised your comment was bewitching and for that you deserve some Sabrina gifs.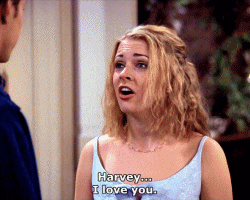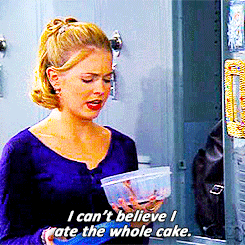 Aww celebration's ove and out of the leftover cake.
But, one last gif/freebie on me…
Here is someone else with a long to almost rounder face-actually, starting to see a little of Nate in one them
Hmmm I look back at that one. Anyway, of young Josh Lucas can you guess who this new-comer actor is?…
You keep guessing and I'll be back with the answer in a future post next month. Thanks for your comment and for visiting.
Thanks for your comment and for visiting.
---
For the rest of this page, the total three above and one below is four with my upcoming response and gifs galore I will back for more…
Thank you all so much in regards to the last four above, "Fantastic; any indvidual ;many people are hunting this info,;keep of the good work; will be back. Aww thanks, glad to be of service. Looks like its all up from here. an Up gif party for all of you because I am running of room and gifs at the moment and room on the page, but you guys, Augustine, Trinidad, Margret and Nilda here are some freebies for each of you, on me.
To Augustine, here is a freebie of who I found these two would look like together…
can you guess which Chris? You keep gussing and I will be back next month with the answer.
Thanks again for your comment, which I enjoyed immensely.
Here is my freebie for Trinidad…
You may/may not recognize this actress I have shown previous to these pages. I found, this past Hollywood couple would look like this person who has been  in a movie with Julia Robert's niece, Ema Roberts. Who is she? Tune in and I'll reveal the answer this coming month.
To Margret
Here is timeline showing a face shape change for Guardians of the Galaxy's Chris Pratt…
Early 2000s in Everwood
About Mid-Late 2000s in Wanted
2010 in Moneyball
Between 2010-2015 in Delivery Man
Now
Thanks for your comment and for visiting.
To Nilda here is a facial timeline freebie of Amy Adams…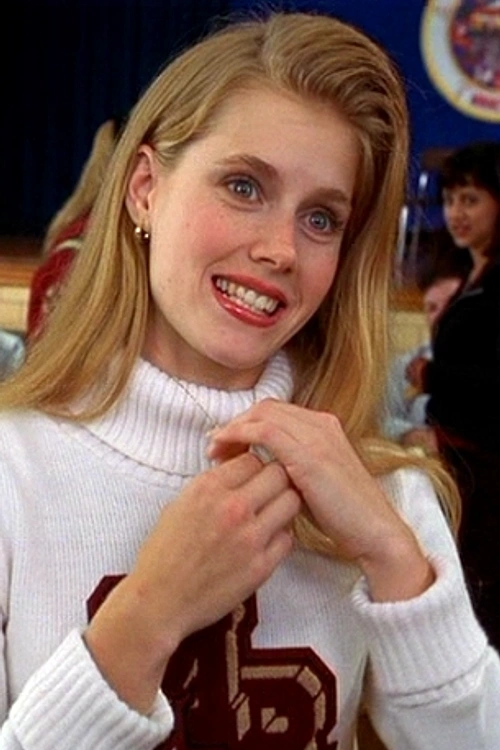 Late 1990s in Drop Dead Gorgeous
Early 2000s in Catch Me If You Can
Between 2010-2015 Post The Fighter
Between 2015-2016 Post Arrival
Now
Hope you all enjoyed the freebies and thanks for visiting.
---
Thanks everyone. I will be back with more feedback and freebies. See you on the next page…