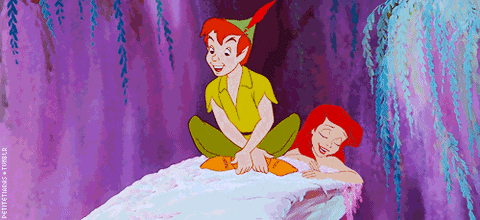 "Nice Urging commented"? As in, urging other people to comment? If that's the case I am glad the other comments made you want to give a shout out as well.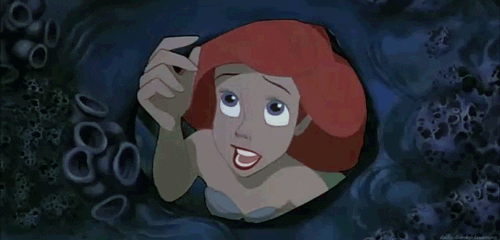 Thank you for using your voice and speaking from your heart and for wanting to be apart of the process,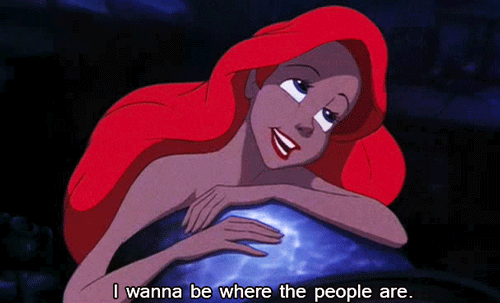 or as Ariel has said it best,
"Part of that world". Its nice to know you enjoyed it. Here are some freebies of my fave Reggae song,"Under the sea" from, yes you guessed it, The Little Mermaid.  Hope you are enjoying your summer vacation with these sea/water gifs and one freebie. Thanks for visiting.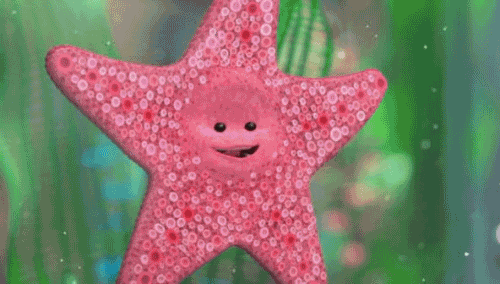 If you're starting to get sea-sick one more below…
Finally, a freebie…
If Jack had docked his boat and settled down with Zoey's character would look like Joey Lawrence's brother Andrew.
Hope you enjoy and thanks for visiting.
---
Astounding? It's funny how thing come in waves sometimes, all or nothing in a matter of others' perspective.
Anyway, before I get too off the map, awesome job mate!
Looks like I am making navigating easier and am set for smooth sailing.
As you begin to cruise/surf/venture out on-site I hope you have a prosperous journey. What way to end your weekend with some
Jack Sparrow gifs eh? Also, I will provide a freebie of who I found Elizabeth Swan and Will Turner would look like outside, even before Pirates 5 came out below…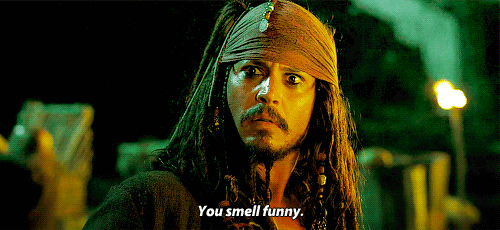 Here is the double match I found of both genders including these two below…
I found Elizabeth and Will together would look like Emma Watson
and Elijah Wood.
Funny, how I found both from one franchise to the next.
Anyway, I will see if I can find the link. But, it should be under K or O for Keira or Orlando.
Thanks for your comment and for visiting.
---
Working on translation. But, by the looks of the face, the outlook seems to be a happy one…..
I will resume a.s.a.p
---
Extremely quick on Chrome? Glad to hear it. It also helps to have a good device too. I think wordpress just switched by default so people can view mobile because on my end, just for my computer view not the actual side I had to manually switch it back to desktop which was actually no trouble. So, I guess wordpress besides me seems to be making matters more user friendly? Either way, glad it is working out on the other end. Thanks for letting me know. Usually I hear the progress or should I say, lack of progress of loading of site. So, this is a great turnaround. May you have best of luck outside the digital world as well in whatever you do. Thanks for your comment and for visitng. Now, some tech gifs you might enjoy on the subject. best to worst case scenario..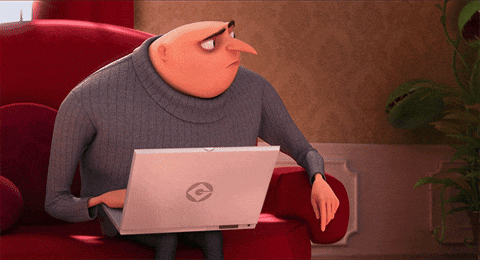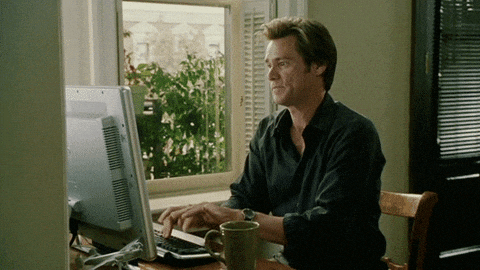 Hope you enjoyed here is an "Office" Ron Swanson lookalike I made this past year. Nice to know us "Minions" are hard at work.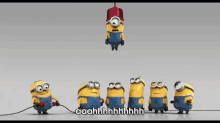 Hope you enjoy and thanks for visiting.
Wow, old school culture leading to new discoveries-I like it. Personally, I stopped using MSN homepage since I switched to my laptop.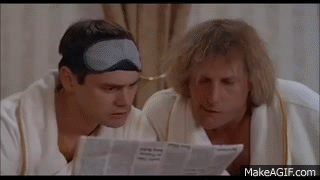 However, I have found it is still a very good reference, an even better news article site in terms of search engine than actual search engine. Then, come second a good search engine.
I go on for that reason and I was surprised my site showed up showing MSN.
Also, can't believe you commented on the C pg of the combinations pgs. You are one of the first. Personally, I don't know what to call the phenomena of discovering a facial match of 2 to 3 people at once/combined. So for now, I just call them combinations.
Lately, I have been coming up with so many I have to log down so I dont forget but no biggie.
Here are some new ones I have found…
You may have seen some before featured on this page. But, figured I'd make it one big freebie. There are also some new ones including my face which I am also looking forward to votes. Don't forget to vote. If you are the first, let me know afterwards below in the comments. Then, I will give you the credit owed back in form of reply to the comment following a post.
Or, if you chose to remain unknown, vote skipping replying of comment below.
Thanks for your interest especially on this page. Thanks for visiting.
One of the most important? I am glad you found it a significant as well as reliable reference.
Thank you. Hope I can keep it up, up to date as often as possible. I look forward to your future visits. Thank you so much.
Here are some Lizzie McGuire gifs to keep you informed of how much this has meant to me…
Look familar? And I was like-wow!
when I saw your comment and was like…
No prob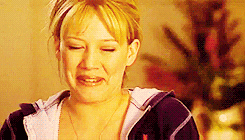 I'm heading there myself.
Coolie. Suffice to say, hope you enjoy your summer break. Make it a good one.
---
Clearness? Spectacular?
Glad I could be of help and dare I say slayed the writing concept lol.
Here are some fantasy gifs for your fancy, of Buffy.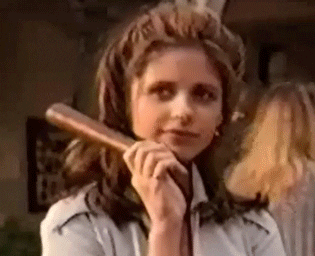 Sometimes the pen is the mightiest weapon, so it would seem with your comment.
Sorry, pretty much out of Buffy gifs. The end of an era. But, if you would like to see a post I did who I found she looked like recently-and this one might surprise you, click here. 
Feel free to vote, first one to vote and comment confirming who and when gets an honorable mention.  Thanks for your comment,
it was one for the ages.
---
Why, thank you! You sure know how to make someone feel special. It's funny I was just about to do a Sarah gif them and "I'm coming" sounds like a horror film. Speaking of horror film, on the subject here is the Sarah gif theme I chose including horror…
Still had to be said, your comment was "To Die for".
Couldn't resist reading and replying back right away. Thank you for your comment hope you return as the last gif says best "Soon". Thanks again for visiting.
---

Extremely well put together? Wicked!
Okay, so I promised myself to try not to Hog-wart the page with Harry Potter gifs but you commented on that one. I love how you used the word, "Truly". It sound so authentic and sincere like the 1st 2 films (in my opinion).
But, what would've Harry Potter have been without the full franchise? For that reason not just one, but 7 gifs on me to relive the magic once more.
Once more, over but will never die.Everytime, a bittersweet ending.
Here are the newest post I did including members of the trio.
My first attempt at paint
Disney animated lookalike of Daniel Radcliffe "Half-Blood Prince". (For more, click here).
Harmionie=Christina Ricci (For more, click here).
Hellatrix=Winona Ryder (For more, click here).
Funny, both of these names seem fitting lol.
Anyway, hope you enjoyed. Thanks for your brilliant comment and for visiting.
---
Exactly what I was looking for? Sounds like it was well worth the gamble? Glad you decided to take a risk, a chance and comment. It has certainly paid off. Bless you as well, thank you for your genorosity and for visiting. Here are some Vegas gifs you might enjoy along with one combined lookalike match of 3 faces I found…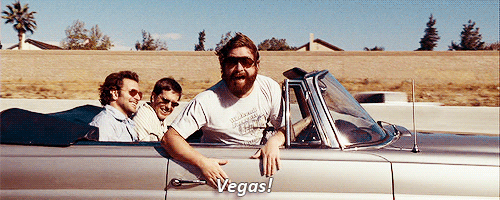 Funny, just realized Zach Galifinakis was in both of them lol. Thank worked out great. Anyway,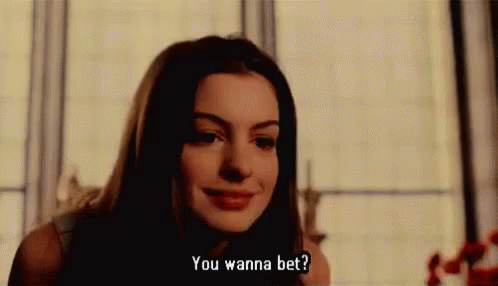 Here is the newest Vegas lookalike I found and I'd love to see you take a chance vote on the polls as well. You can be reigning champ if you are the first to vote.
Thanks for your comment, hope you enjoyed and for visiting.
---
Pleasant posts? You deserve a royal welcome.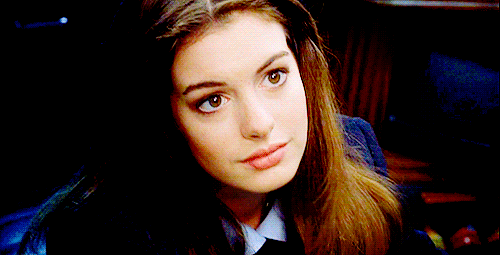 As Mia would say in moments of doubt, an optimist "That was a great use of alliteration". 
How grand an entrance, I am so glad I read my comment. It's nice to know where my duties lie.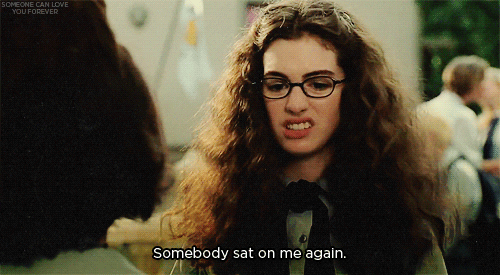 Thanks for supporting me especially on days when I could use an umbrella.
Kick back and enjoy the royal treatment with some Anne Hathaway gifs-you rule!
Mia and Prince Charming from Into the Woods. Funny, pretty much anyone who ever worked with Anne with the exception of Helena Bonham Carter was in that film come to think of it including…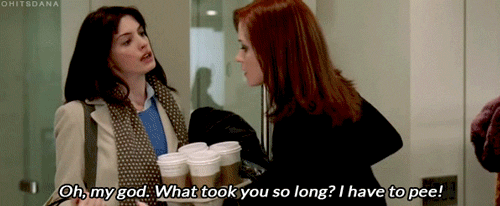 in Devil Wears Prada (with Emily Blunt)
Meryl Streep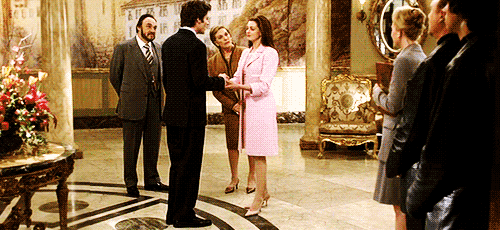 and Chris Pine and a few more Anne to add before this royal reign of gifs end…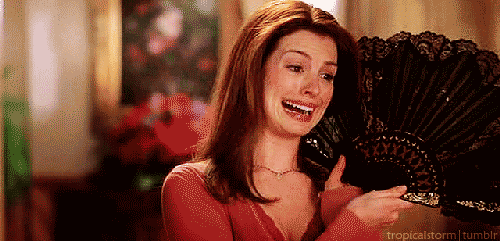 Finally, I found Anne Hathaway and Chris Pine's possible daughter. For more, click here.  
I know that last gif was a borderline bit bi-atchy. I chose it for the quote lol.  But, don't forget to vote. For voting is something to be virtued. It makes a big difference as well with this site. Let me know if you want credit by leaving your username in the comment following your vote.
Again have to say you rule, and your comment has made history. Thanks again and for visiting.
---
Wow! Your comment really delivered, from King of Queens-Here comes the Boom some gifs for you, for your comment's made me feel like an average joe turned champion.
I read your comment and it was so nice to ask for my advice. It seems like I am holding not all, but all the right cards at this moment. I'm game to answer your question. Round 2…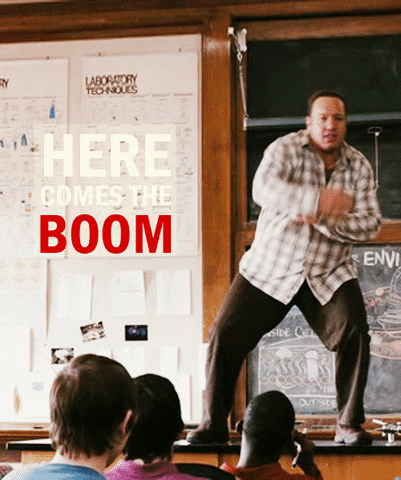 Personally, I am willing to bet that was not intentional, for the show lol Here is mine…
The game continues with more of responses in themed gifs. I will be back shortly.
Was taking a break but now back and working issues including updates back and answering these comments. Now like…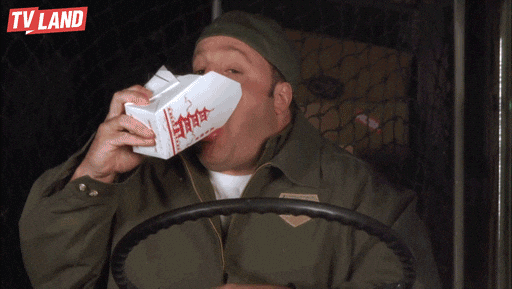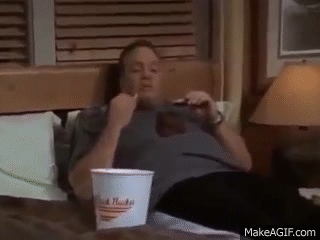 Hungry, woke up too early to eat. But, take a bit out of these next few comments. I sure savored this one as well.
---
IDK if you're the same user commenting but I am certainly enjoyed by this comment in particular. In addition, it's funny what you notice and what you don't in passing. I forgot this comment had mentioned "savored".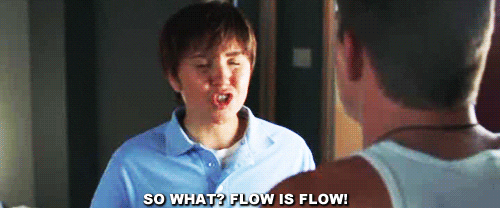 So, this transition worked out lol.
In regards to this comment, I liked how you used the phrase "Outstanding".
It was a refreshing change from hearing the words, "Awesome" and "Amazing".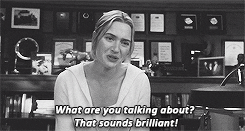 I gather, you are either/or a Kate Winslet Rachel Weisz fan. Personally, I never get tired of "Brilliant". Speaking of British culture, you deserve some British actress gifs in form of Kate-Rachel along with a reccomendation below, of why you might see Rachel in Kate (and same goes, vice versa as well).
Most recent: The Dressmaker- A must see! Loved it.
Not every day you see a transparent veil, so original and love the costume!
Love her ball-sy dramatic characters
Bold and beautiful Rachel Weisz from Oz wickedly played
I never saw her in Extras as a nun, but I'm willing to bet I would enjoy it lol
Again, Weisz proves it is cool to be wise/smart and just as ballsy as well.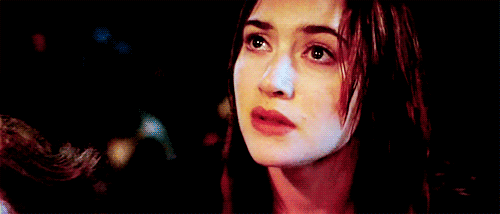 My opinion, the best British actreses since '97. Funny, didn't realize until now, they both had their big break in the film business in 1997 which may explain yet another reason you might associate the two.
Anyway, if you're a Titanic fan, I found these two together would look like, of male and female match here and here. No votes yet, but one of them may look familar to you. Let me know if you start to see Kate or Leo in the polls to follow the page.
I immensly enjoyed your comment.
I'll drink to that, cheers. Thanks for visiting.
---
Speakig of British actresses, about the time of the previous comment while watching Frasier sparked a new post.
Still looking into it at the moment. But, hope you enjoy it with some frasier gifs below.
In regards to your comment, I love how you used the word "Remarkable". Starting to see more variety in comments, love it!
Here are some zany frasier gifs just for fun following a freebie… My personal fave below lol
Here is the freebie I am in the middle of looking at…
I never thought about it until now. I had found a match for Niles and Daphne, but not Fraiser and Daphne.
If you've seen the show, for obvious reasons. But, looking back. I found female matches that both Daphne and Fraiser share according to shape are: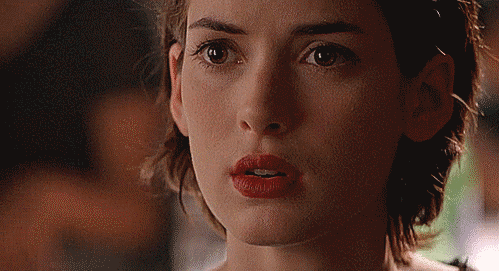 Roundish/oval to wide shape aka; egg-square shaped, starting from Winona Ryder
to her sister Natalie Portman,
Finally,  Keira Knightly and
Helena Bonham Carter.
So far, I have found that Winona-Natalie have a much rounder shaped face like Daphne's. They have an almost rounder-oval at the same time wide-square shape like Frasier's.
So far, I have narrowed it down to the last two seeing that Keira-Helena both have an almost rounder like Daphne's at the same time wider-square shaped like Fraisers.
However, in the past have found that Helena looks alot more like Daphne. (For more about that, click here).
For that reason, I am starting to think ranging from Winona-Keira in terms of closest matches. Who will it be?
Winona Ryder?
Natalie Portman?
Or Keira Knightley?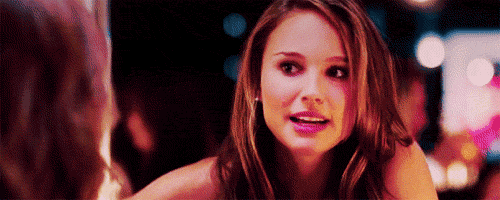 Still working on it and tune in to see the final match I found which will be available by this weekend.
Come back anytime and you're more than welcome. Thanks again for visiting.
---
From one comment with child star gifs to the next…
---
Way to go! You deserve some Emily Osment gifs on the subject of Emily Osment!
Personally, I think Emily's pretty funny and has a very expressive face.
But, I was not sad to see Hannah Montana go.
Tradeoff, that meant no more Emily for awhile until later on ABC Family's Cyber Bully and Young and Hungry.
Maybe she'll appear on her bros new show?
Anyway, glad you enjoyed the drawing in the post.
I ought to draw Mitchel Musso while I am at it. Maybe a then and now thing?…
Here's a freebie.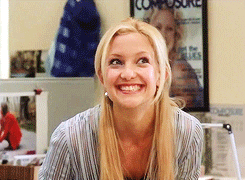 A bit of an oldie, but I forgot to release it so technically it's a "New release". Oops lol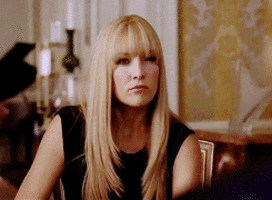 I found Mitchel Musso, who played Emily's bf on the show looked a bit like Kate Hudson and vice versa. Somewhat alike, yet different.
You might be surprised who else. Who? I will release the post asap also including a poll. Thanks for your comment. I am glad you liked it and thanks for visting.
The next comment got me fired up as well.
---
Story telling?
Glad to hear you are a fan.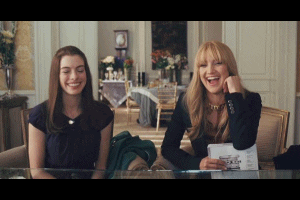 Thank you so much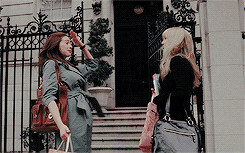 and you're more than welcome.
At times may be true. But, certaily felt no obligation to answer your comment.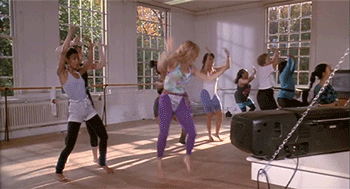 You enjoy the rest of these Kate and Goldie gifs, my treat. Then, following a link including one of them below…
That's one way to lose weight lol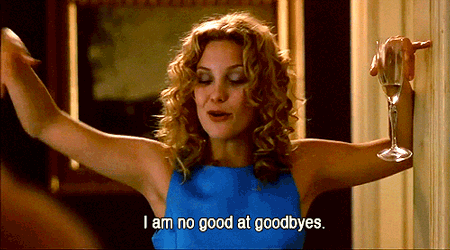 Last of the gifs here is the last freebie before the end…
I just released a new face shape reading here if you are a Goldie Hawn fan and always wondered what her shape is.
At first, you can see her daughter's shape is much wider and her's is longer, side by side. But, more about Goldie's on that page. Time for goodbye, thank you for your comment. It was beautiful and thanks for visiting.
---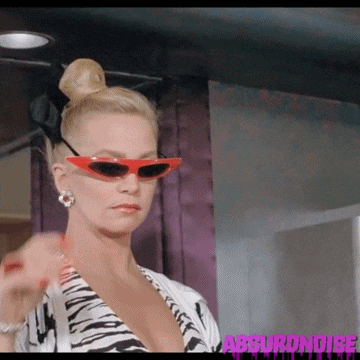 Just doing my thing
then I found your comment and was like…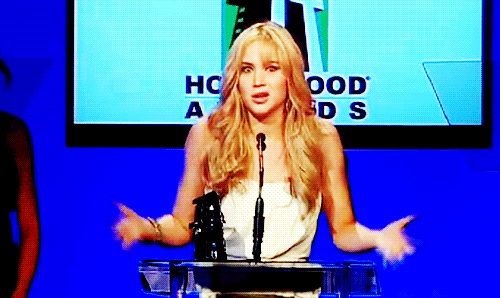 Was in shock, not just one part but the whole site?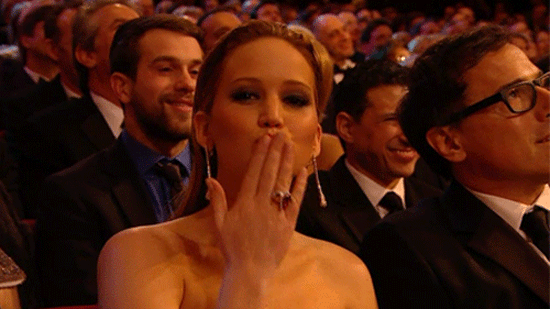 It's nice to know I have a fellow supporter like you.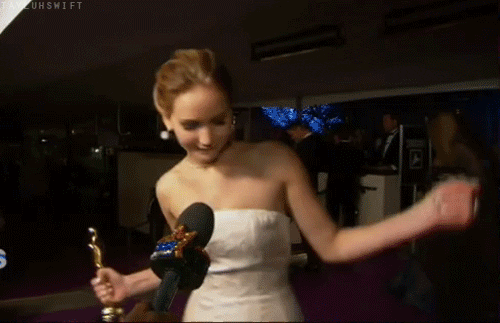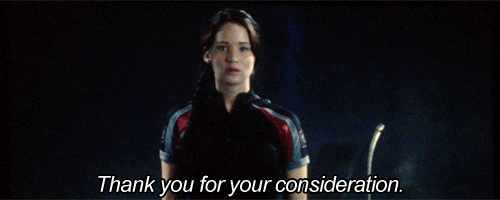 Thanks for believing in me. Here is a Hunger Games combined lookalike link and a drawing. Don't forget to vote following the link. Need all the volunteering con-tributes. Enjoy your fourth of july weekend and thanks for visiting!
I'm no facebook giving daily usual updates. But, at this moment, it is time for a break-fast where I am. I will return answering comments.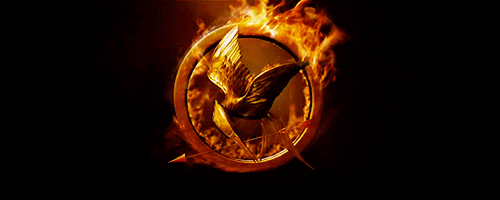 TBC
---
Most recent information? Love your perspective! It's funny how time seem to be the essence. Especially with faces I find in my case. Hope you are off the clock. Here are some gifs to help you pass your summer days, make your time more pleasant in the future as well. You deserve it. All the best, thanks for visiting.
Speak of, making use of my time…
In the past I have found two faces from these previous gifs look like somewhat like another yet different.
More about that, here.
Hope to
Make it a good one. Thanks for visiting.
---
Spin city, my head was spinning from this comment!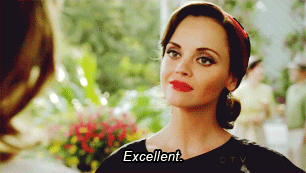 Awesome, I love your enthusiasm! You enjoy some Christina Ricci gifs.
OMG personally, loved Casper how many years ago
but same old Ricci.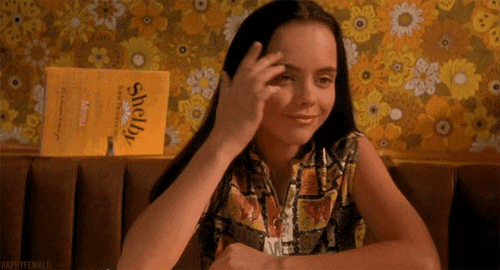 Every "Now and Then" I like to watch her old movies outside of Casper as well.
You might be surprised to find previous mentioned faces I also found look like Christina Ricci here and here. Don't forget to vote.
Thanks for visiting.
---
Hope you had a pleasant morning. Personally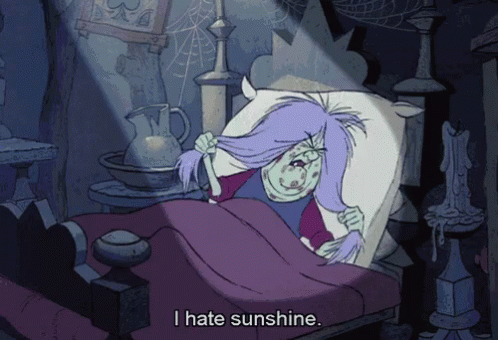 I am not a morning person, but more along the lines of what I say when I mean, "Greetings and welcome" . Again, a perfect opening, transition to the next comment. Isn't that funny?
Need no translation, just emphasis showing how much I loved your comment.
I like the title "English speaking conversation". Here are some language/writing gifs following a freebie. Hope you enjoy them.
Writer's block.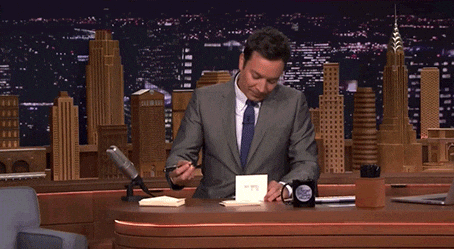 A dying culture the English language.
---
Upcoming…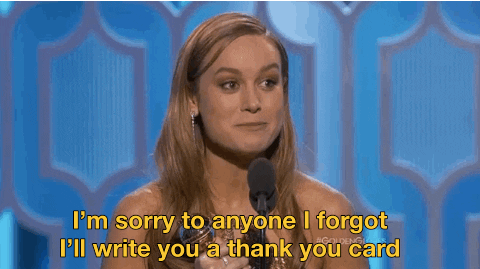 I believe a thank yous need to be addressed. I apologize for the wait.
Thank you everyone for making all of this possible.
Clarification precise and informative?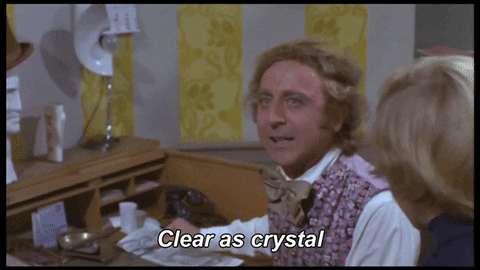 Wow!Nice to know I have made things crystal clear, in  non-derrogative sense. Unlike Willy Wonka, I am glad you liked exploring the place I have established, this website. It was a real treat! You deserve some Willy Wonka gifs.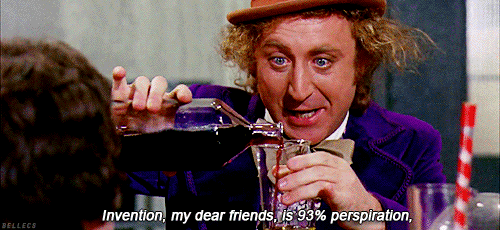 My personal fave above.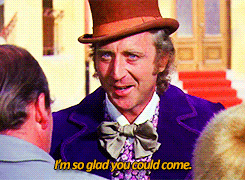 Glad you enjoyed browsing around. I look forward to your future visits.
Here is a freebie of who I found the original Charlie looks like…
(For more about that, click here). I have also released a face shape reading for one here.
Thanks again for visiting.
---
I heart it!
Perfect! That's exactly what I love to hear.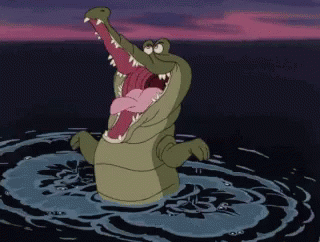 Didn't expect it, was wonderful news!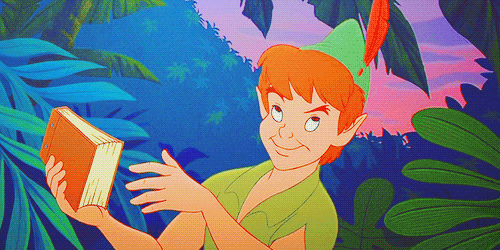 I am so glad you sent a comment my way. I wouldn'tve missed it for the world. Also, couldn'tve because it really captured my interest lol
Speaking of interest…
Hmmm…Sounds like you search according to demographics/interest. Whether or not of personal interest, here are some of fave gifs. Hope you enjoy them as much as I have reading your comment following them, a freebie.
Still on subject of ongoing gif theme DYK the same actress voiced over Wendy and Alice?
I knew the Old Disney only had how many characters, on and off screen. Not only they looked alike, sound alike to and it wasn't just me.
Education, for all ages always important.
Facebooks motto but in form of human interest pieces.
No wonder its can be addicting sometimes huh?
Immigration, politics or moving to a new url in the future? You might find this gif useful? No?
On facebook, when someone unfriends/vice versa  and that person gets caught
People new to technology/social media.
And something to keep in mind, a side fx in this day and age.
Best of luck on your blog in helping others as well. Thanks for your comment, one more freebie for the road.
Here is one my most recent of Disney in which I started out with.
I found a match of Riley Smith from Disney Channel's Motocrossed. Also, I am doing a future face shape reading and will try to release it very soon.
Thanks for visiting.
---
Nice to know I am heading on the right track.
BTW love the smiley, nice touch.
Transporting… Here are some Van/Reba gifs following it a related freebie.
Does he not look like Jim Carrey?
Whoop there he is! (He's in the background)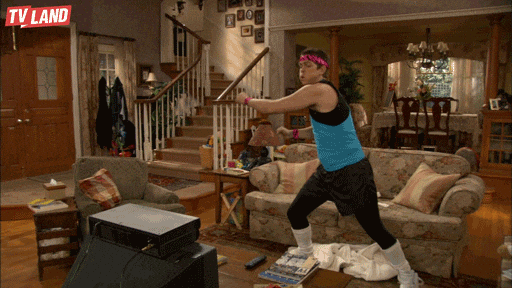 Van's workout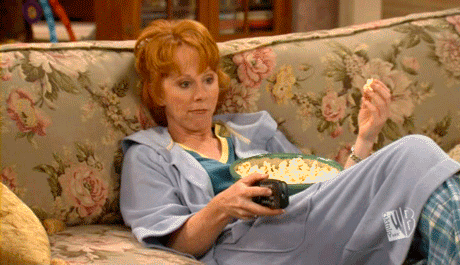 vs. my daily workout.
Recently I found this Reba lookalike of Van and Cheyenne's sister from Disney Channel. Who do you think he resembles more? Let me know in the votes. If you leave your name, I will address it in a future post. If no comment, just a poll either way, thanks for your participation.
Channeling… from the tv going through the web and I found these comment which had to be addressed.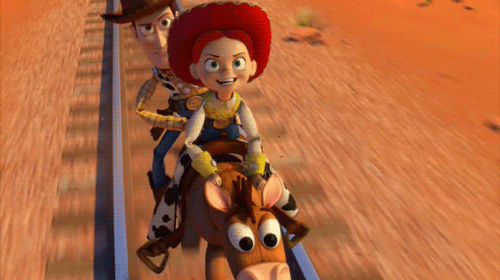 Bullseye! That makes the third time today-a smooth transition in terms of who I am addressing, the interest and I didn't even realize I was doing it. Guess I am a natural with transitions in writing? Just have to make sure it happens more often. Anyway, flipping back to youtube…
Its good to know you and I are on the same pathway/wavelength.
Wow! That's cool. Personally, love this theme and it makes it pop.
But,  in this case, due to this day and age, starting to sending the wrong message, I could do without the gun following the titles/fonts. Other than that, love it. I am glad you enjoyed the design as much as I did. Glad I did okay-just thought of it mentioning guns,
"Stuck to my guns" and decided to run with it. Since you're a youtube fan and on the subject here are some Wild Wild west gifs following a post…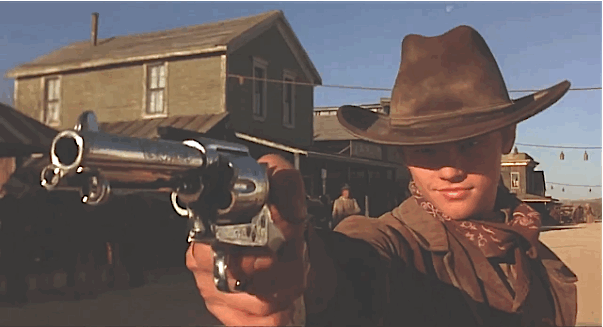 I found Kenneth Brannaugh from Wild Wild West and Keira Knightly together look like an actress who he also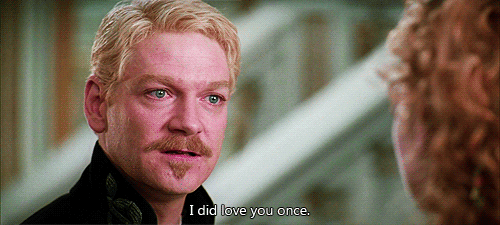 worked with in Hamlet-small world huh? More about that here. You may have seen her face before in passing on this page and I am also working on releasing a faceshape reading post along with Kenneth's. But, the Keira Knightly one is now available here.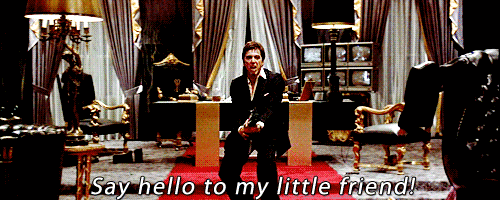 From pirates or covert ops to overt wild westerns to youtube whatever entertains you most, hope you decide to
"Run with it"  and thanks for visiting.
---
Constantly? It's nice to know under the radar, I passed with flying colors.
Sit back and enjoy the ride with some Airplane gifs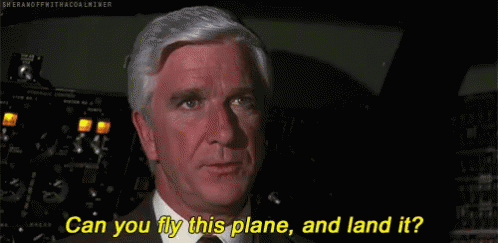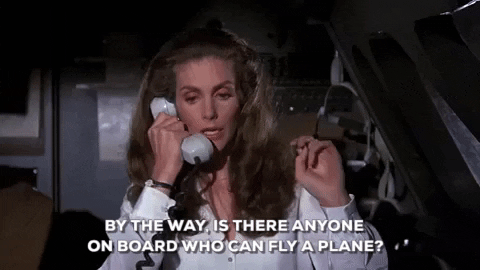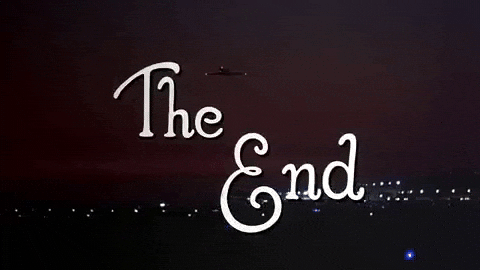 Hope you enjoyed the fireworks  and/or your next weekend and enjoy this freebie who I found Julie Haggerty from Airplane looks somewhat like from She's The Man
and -no it's not Amanda Bynes.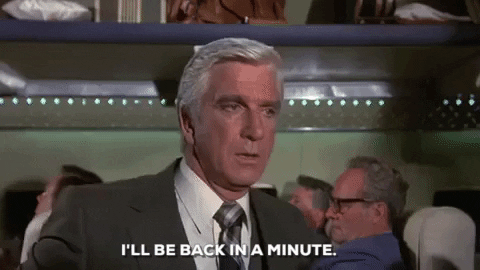 That part might be over but. There is still more to come. About 20 more comments below to respond to. I will be back in a jiffy.
---
From one movie generation of gifs to the next, it's been a long journey. But, still more to come.
I am glad you liked that one. I think B-D are getting the most attention because they are googled the most. D makes the most since because one of the most googled of names leading here, of face shape include Daniel Radcliffe.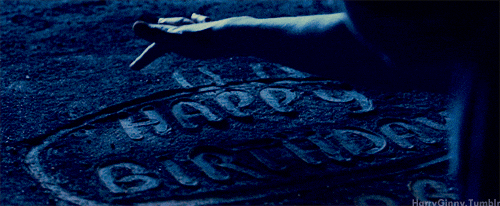 What better way to celebrate not necessarily with hp, but Daniel Radcliffe gifs post-discussion?  (I think he and Harry's birthday are not too far apart from June-July anyway).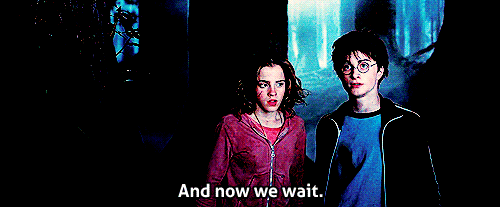 Good read? Glad to hear it. I see you were interested in the D page.
A freebie/recommendation (including Daniel Radcliffe), his face in examples can also be found from D-Z as well. But, just not starting, following or ending with his face in examples.
It's an A-Z list by names that go with face examples.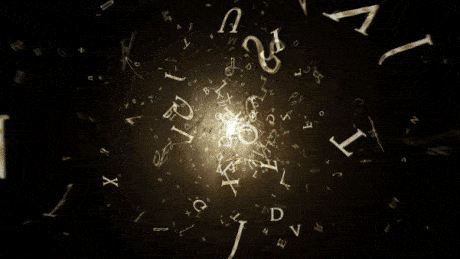 They're not all in order by getting there, I'd say a fraction along the way. Plus, always adding more and counting. Also, I even have some examples including my face under M for "Me".
You might be surprised to see some familiar faces and seeing the likeness, yet differences of faces side by side, of face shape match as shown in the past.
You can also find some of the HP cast members among many others from films (some with/without my face in the examples).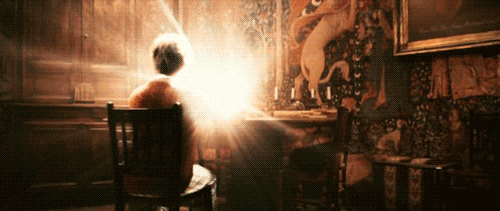 My reccomendation, and just letting you know working progress and many other examples, yet to be voted on as well. I am glad to hear you were rather intrigued with the full page of examples.
Now, 50 points for Gryffyndor or wherever you're coming from and what way to celebrate with some Daniel Radcliffe gifs as promised?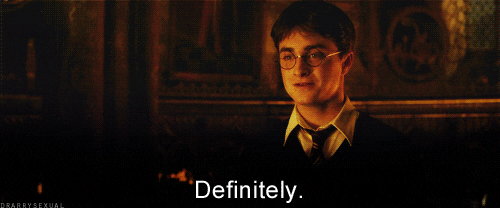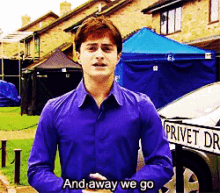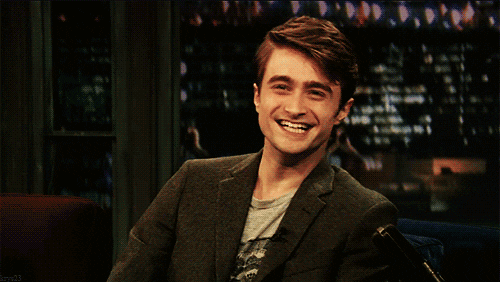 No, just a little blue, emphasizing on color
Just because stereotyped as a character wearing glasses, doesn't make him a nerd lol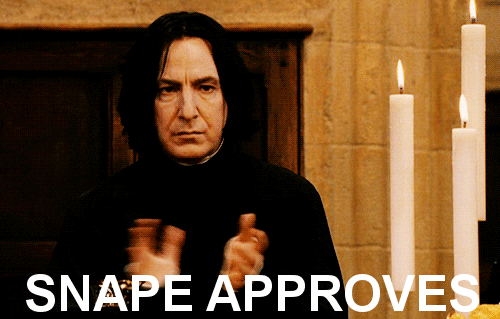 Glad you approve. How great to know I have a consistency going. Some work going back in history…
Just discovered most recent of Bedtime Stories right before mine.
The perfect pic to show Goldie Hawn's face shape which I just revealed in a face shape reading post.
Found this wicked resemblance, neither dominates another and they both rule, had fun making this one!
Was watching Gold and notice a bit of Matthew in a few family pictures
to Marisa Tomei from Linoln Lawyer yet to be released. There is also a recent face shape reading of both of them under Crystal Ball readings.
Looking at shape. Also finding a young Matthew McConaghey from Frailty starts to look like
Kate Hudson as well here.  
Also, could see looking at face shape long-almost wider at times that both him and Jeremy could pass for Hercules.
It's funny because Matthew's played a few egotistical characters in the past. Personally, I could see him in a live remake of Hercules. If not him, maybe Matt Damon or Jeremy Sumpter. But, I would say Matthew would be the best. Anyway…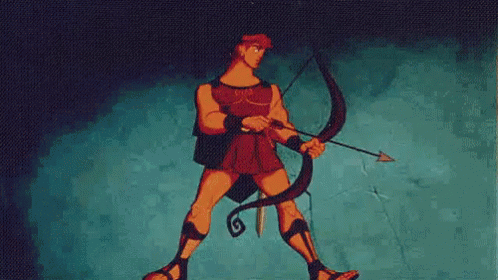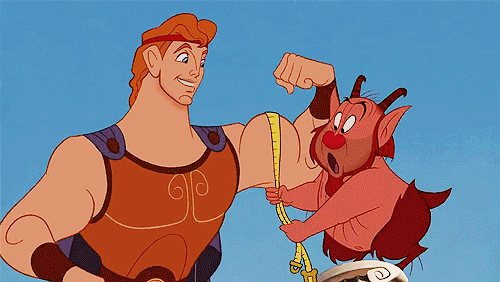 I've been working at it a while.
Rome wasn't built over night and neither was my precision drawing faces, that is until examining the shape.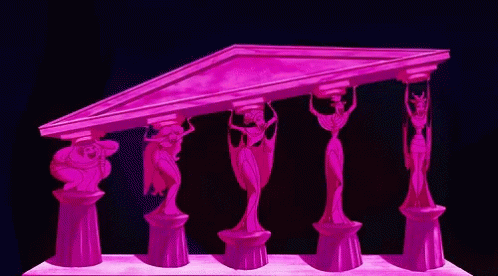 Personally, I have found drawing in general- There is always something improve on which I have found to be true with art.
However, art is never finished just abandoned. Still, I am wondering if the same has to do with blogging because I nearly haven't blogged as much, as long as I have drawn as much. Drawing on the subject, some of my work some gifs which I hope you enjoy/like. Then, a freebie some others I have found which were so good they were worth bookmarking  so I wouldn't lose them.
Here are some of mine and okay, I'm biased-personal fave.
This slideshow requires JavaScript.
Here are some other fantastic works!
Image Credit:http://dreamslender-exquisite.tumblr.com/post/130076866673/goals-everything-about-catherine-ohara-in
Image Credit: http://www.pixoto.com/images-traditional-art/drawing/all-drawing/harry-potter-and-hedwig-sketch-4832639085182976
Image Credit: http://drawings.dolphinitybv.com/art1.htm
Image Credit: http://kenernest63a.deviantart.com/art/Catherine-Zeta-Jones-445066005
and this page includes so many other celebrities too. I thought the Kirstie Alley one was really good!
So you may haved sensed a theme here, from mainly Matthew back to Hercules. Here are some Hercules gifs simply because you deserve them for your work, comment left truly appreciated, how noble of you.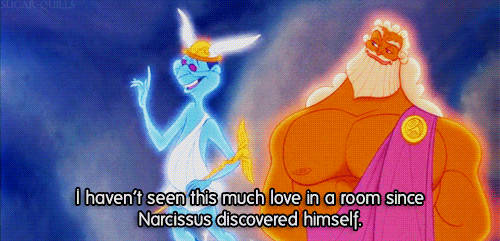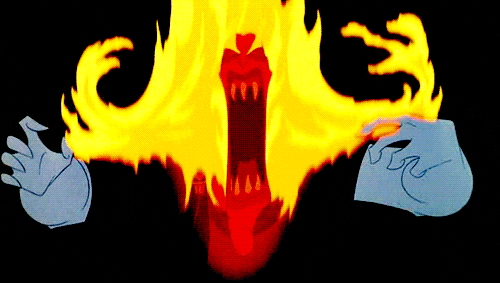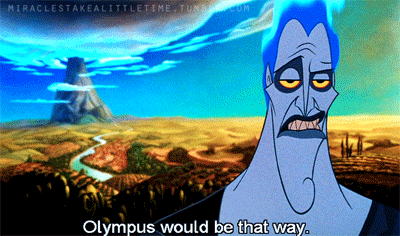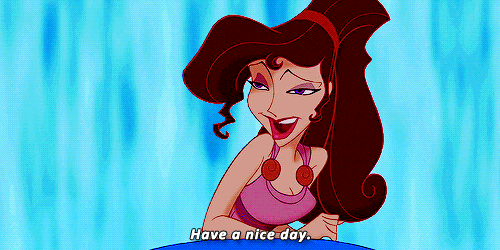 Thanks for keeping appreciating my work enough to leave a comment. All the best!
---
Ohio? Wow! Breaking down barriers using wireless communication! Never been to the middlewest before but hope you're having a nice summer there. It's nice you were able to connect from your 3G. Personally, I'm just able to use internet on the phone myself.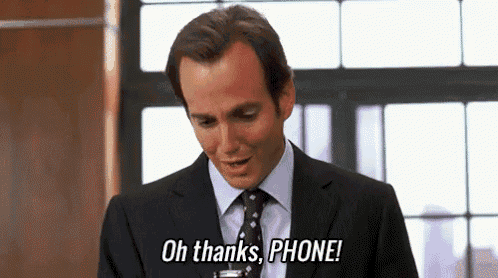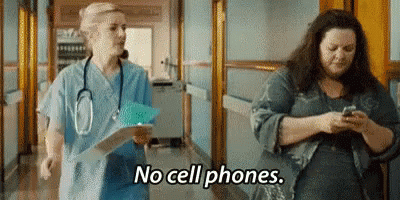 If it wasn't for your phone, you may not have discovered my site and left a comment. Which is why I must make the call to decide what gifs to use to thank you using phone gifs.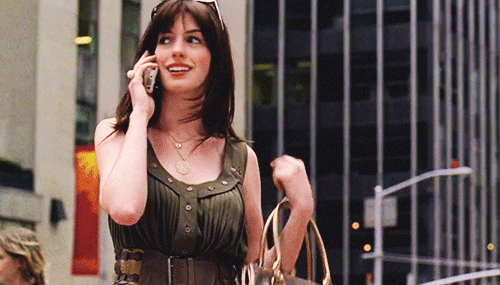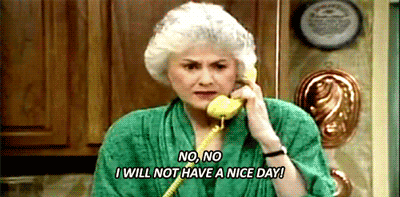 Time to hang the phone extention.  Hate to cut the convo short.
All the best, have a freebie on me. A post, further discussed, of lookalike of Paul Rudd below here.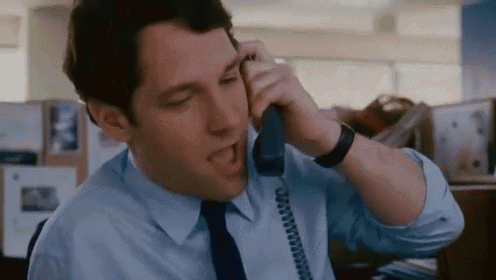 I look forward to hearing from you again. All the best and really, have a nice day as well.
And to all my other visitors, I will be back asap. Enjoy your summer and thanks for visiting!
More comments along the way…
Don't worry, it won't be too long. I am responding asap.
Back Next (Coming soon).