Hope you enjoyed and here below are some quick stats I found this weekend-week…
Wow! It's one thing to receive 206 during the day which is high for that time as well. But, I actually received 206 views at night! Usually, at nightime, it doesn't go higher than 40-60 at most, 70. But, wow I can't believe this. Thank you so much for your interest. I am working on posts including poll results, comments page and face shape readings as we speak.
Speaking of face shape readings…
For the first time, I had just received high views for Paul Walker's face shape. I am thinking Fate of the Furious and the melancholy of it all, that
Paul is no longer in the films that people googled him a lot and his name came up. Either way, it was good news to hear. Here is another one including a face shape reading as well…
Regarding the bottom one in the list above "Jude Law", I believe this is the first broad timeline I including showing how the face changes shape over the years and you can see them start to age gracefully/ungracefully. But, this particular one I released most recent. I am working on others. Glad to see that it was one of the few on top of the list the past few days.
Glad to see that it was one of the few on top of the list the past few days. Looks like you guys like the then to now gradual timeline? I am so glad. I have found they do take up alot of room on the post and would take a way from it. Glad to see it is adding to it, showing the face shape change in a more gradual process.
Here is another one including the one I found, a little older than the previous…
Tina Fey from 30 Rock
had a high view for face shape reading as well. No timeline involved, fewer visuals but am so glad this peaked your interest.
Regarding the previous…
Going subject by subject I found some high views for some newer a-z combinations made as well. None of them include any votes yet, but pretty much because they are fairly new.
Here is a wicked one I found including
Mila Kunis and Devon Murray from Oz
and Harry Potter
together I found they would look like Emma Stone. IDK why I didn't see it before, love the response and am looking forward to votes on this.
Here is high viewed, another match I found setting the scene of a rather dark tale basically,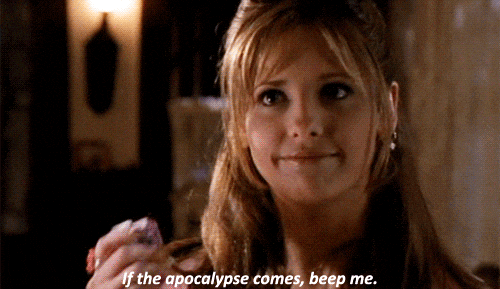 Buffy + Josh's vamp character from Cirque De Freak I found,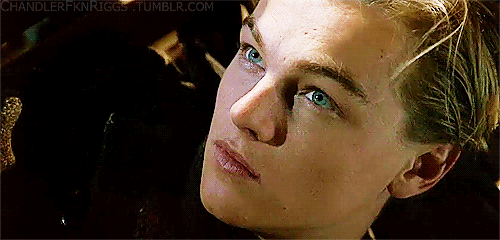 Leo would definitey pass as their son.
For starters, you can definitely see the resemblance and the glowing green eyes with brown to blonde hair. But, we'll see with the future votes.
Here are a few more below…
Like a boss, or the assistant maybe? I found Brie Larson looked like Kristen Bell who played Melissa McCarthy's assistant from the Boss. Then, her bf from the movie. It's funny Brie's been around a long time pre-Oscar win and I always saw a little Kristen. But I found who else at the same time including her bf from here. I look forward to the votes on this one as well.
A little out-of-order, but referring to a more recent film later match, then I will refer to the middle one…
I found a match for Olivia & Kevin from This Is Us, a new male match. Who? No one famous, but found his closest male matches of face and in this case who he starts to look like of male and female gender. Thank you so much! I know they weren't the couple most people would root for unlike Kate & Toby. But, please vote, thank you.
Here are a a few more new-comers who hav been in some major comeback tv show/films lately…
Dave Franco's long-time gf or you may know her from Community among working in movies with: Jason Segal; Emily Blunt; Rebel Wilson-just to name a few. I found a bit of her in both of my cousins and later on Anne-Chris from Princess Diaries 2.
So far, no votes yet. But, it was great to see this high viewed response. Thank you so much!
Here is a male face, Kevin Zegers who I found previously looks somewhat like Chris Pine.
I found in another instance that Kevin starts to look these two who have also been in a Rebel Wilson movie and Fred Claus
I guess the two liked collaborating together? If their characters were a bit more closer, in a word intimate I found their son would definitely look like Kevin Zegers. Not too bad a match huh?
Here is another "Friend-ly" concept…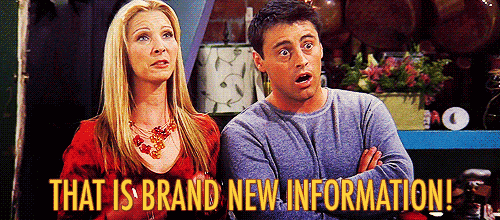 You got that right lol
Personally I forgot that I had found a male and female match.
I think the male had high views before. But, I found that Shayna Fox who played Reggie on the cartoon Rocket Power looks a bit like the both of them. It's funny the two were my fave characters and they'd have some pretty comedic and not bad-looking kids too-just like the both of them.
Wouldn't they have made a good match (in this case 2)? Feel free to vote. BTW thanks for the response on this it made me smile.
Finally…
Speaking of comedic, I found that one of the friends cast members who had worked with Jim Carrey , that he from Yes Man starts to look like me. Yet at the same time somewhat and then I almost start to see Zooey Deschanel.
Yes man, a bit of an off-beat couple yet somehow it worked. But, no wonder I didn't find a female match the first time I saw it-because I didn't think that person would be me lol.
I even found a similar match including Zoey's sister in relation to making this post…
See the likeness yet differences between the two examples? For each example who do you think looks like who more? You can view this one as well on the A-Z pages
Anyway, feel free to vote and I look forward to all feedback. Thanks for much for the high views and I will be back with the rest of the poll results. Thanks again for visiting!