Here is the final page, to read the rest of the results one by one, keep scrolling.
To read about demographics, scroll to the bottom of the page where it reads "Demographics". 
Here is the result I found for Danielle Panabaker's resemblance to Anne…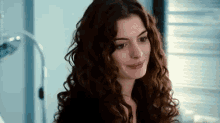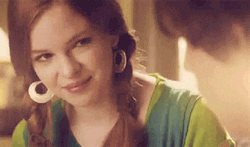 Another Disney Channel child star later after Hayden, found Danielle Panabaker looks like
both from Love and Other Drugs.
But, is starting to lean towards Anne Hathaway. So guess people her when she was "Invisible" but will others start to see Jake in her as well Anne? IDK anything can happen. Onto another tale…
Ummm technically…
For the longest time, this poll went back and forth. Now it is dead set…
Wow! Major difference. It looks like this is a dead ringer, Sara looks more like Emily
than Josh from Glory Road.
Sorry, Josh looks like you didn't win this one. It is dead set on Emily. Now, I am thinking gender plays a role but also square shape does as well.
Time out, time to hit the bench for now.
Votes are still open if you would like to vote. Here is another one where on gender is placed in first and the other in second string in terms of results in this thrill ride…
So what happened? You're in for an ironic turn of events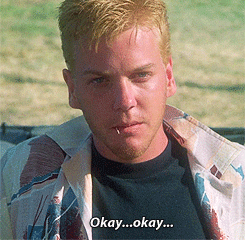 Sarah was actually voted for a male instead of female, of Kiefer Sutherland.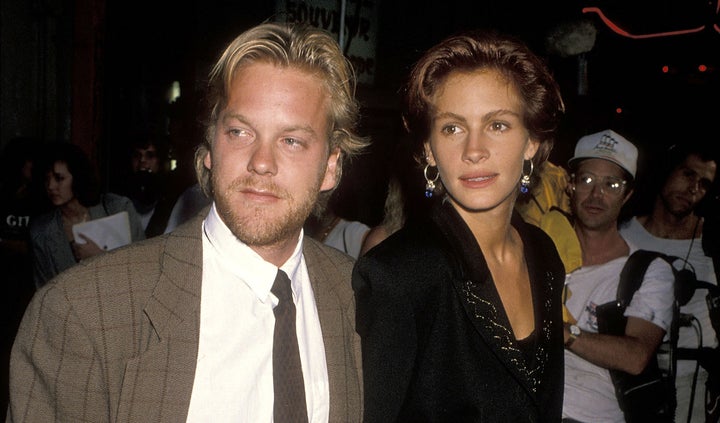 I found these two from Flatliners would look like Sarah and a vote has been added for Kiefer. How far it is nowhere near the end of the line. Just one vote, look forward to looking at this on as well in the future.
Hmmm… Interesting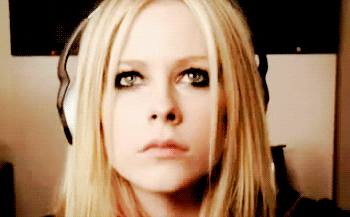 Wow! Flashback of Sean Bean and Melanie Griffith and Avril was voted for both at first. But, now is leaning towards Melanie Griffith.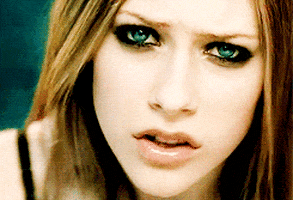 IDK if its due to the same gender but will have to watch this one in the future as well. Taking a trip to Gotham…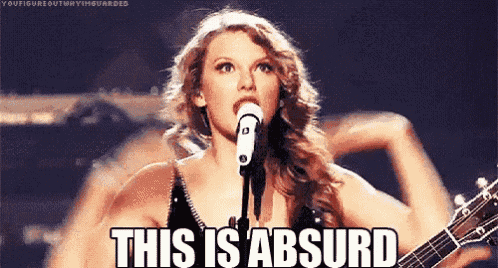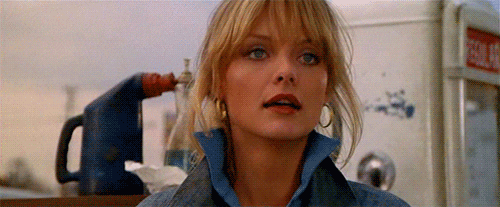 Fierce! Found Taylor Swift looks like Catwoman
and the guy her turned her into Catwoman, Christopher Walken.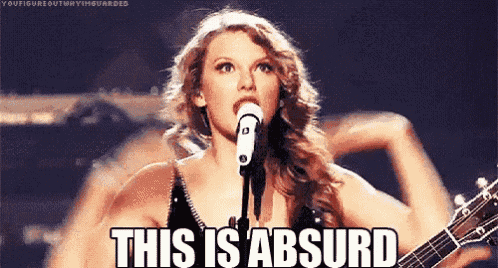 It is pretty much dead set even. Looking at it people are voting Michelle vs. Christopher but either way whether all at once or one before the other, it is tied up!  Look forward to more votes and cat wait.
Ha Ha Ho-Whoa! Originally I found it was leaning towards Vince Vaughn but now…
Joey King from Oz has recieved more votes since her new movie came out but there have been more for Rachel, in the same Oz movie as her. IDK yet. But it looks like in terms of the Claus resemblance
people are starting to think Fred is dead.
I'll keep watch on this one and if I find a new match I will let you know who's left out in the snow.
Okay, another morbird concept I found Calista Flockhart look like these two from Interview of the Vampire. However, one has been added for Kirsten. Now, I have found a new match from Dark Shadows, but of werewolf not vampire blood. For more, click here.
From Dark Shadows-Hogwarts castle I found Hogwart's professors look like Olivia Wilde from House.
A new vote has been added for Maggie. But, this journey is far from over. So far, close to 50/50.
Onto the next…
No doubt their daughter, the Jewel of their eye?
Wow thank you so much! Maybe the three could to a country family singing group movie?
Speaking of "Family singing group here is one including Lindsay Lohan's castmate, Rachel McAdams (On the far right)
who played her archnemesis from Mean Girls…
It's a hit!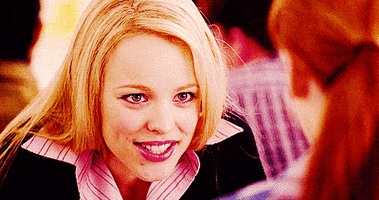 found these two from Final Destination look like Rachel MCAdams. Another vote has been added, dead set even.
Waiting for more votes and looks like I am in for a wild ride!
Another of Mary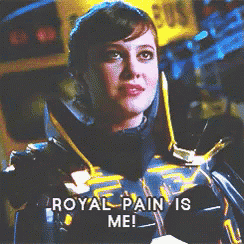 I found her and
Michael from Sky High would look like Ashley Judd.
A new vote has been added for both! Incredible!
OMG
New evidence regarding this case Moore vs. Douglas  affair, the verdict is a  double-match a new vote has been added for Daniel Radcliffe looking like both from Disclosure.
Second, of Rachel Hurd Wood from Peter Pan.
I knew something was similar and famliar with Daniel and Rachel-they both look like Michael-Demi from Disclosure! This case is pretty much closed but still waiting for more results.
Here was another wicked, double match I found…
Wicked! Journeying back to Oz found two 50/50 matches male and female.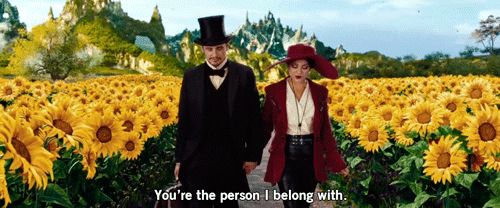 First, that Buffy, second that Tom Felton looks like both the wizard and Theodora. I can't wait for more. Heading back to another wicked tale!
Found Sabrina and Harvey together would
look like Matthew, Joey's brother who starred on
Melissa and Joey
about a decade later.
Here's an at-a-glance, "Swift" lookalike resemblance I found below…
Originally it was both. Found Taylor Swift looks like Nicole Kidman from Bewitched and Jude Law
from Cold Mountain.
So far, it looks like Jude Law is going to make it but it
is close to both. We'll see if he wins in the end.
Either way, it looks like Taylor Swift is their future daughter from Cold Mountain.
Back to school Girl Meets World's Peyton Meyers looks like the two from Jump
Street. This just graduated, another step closer, pretty much even so far but
so far it looks like Dave just got schooled!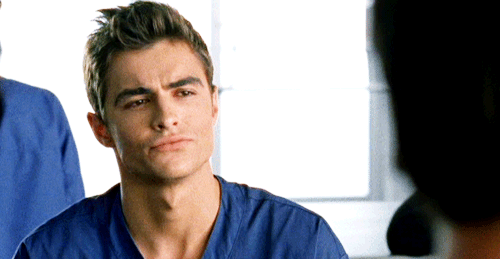 Sorry, Dave looks like Dave didn't win this time Better luck with his next face-off next time around in the polls. You can still vote, but based on majority I'm thinking for the most part, people see Brie over both-Dave. However, I did find a female match. To see more about that, click here. Here is another character who could be tracked back to the high school experience as well…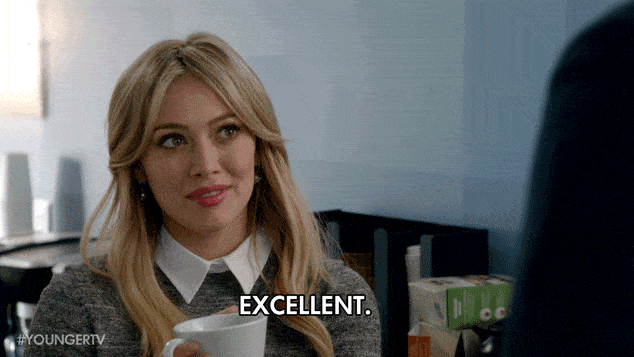 Back to school again-Wow! In this case, looks are everything, helps to look
a little closer because otherwise could miss something more. It looks like
Lizzie McGuire played by Hilary Duff,
has just received another result for both Gwenyth and Jack. Not too bad
a match huh?
Continuing Hilary Duff's legacy, Lizzie McGuire role, the story continues with a mini Gordo…
Another of LM's Hilary duff found that Kevin Zegers looks Lizzie and Gordo's
son. So far, for the longest time both. But, now one vote has been added for
Adam Lamberg. He's not too bad looking like Kevin, but is this resemblance starting to lean more towards Gordo?…
It depends who wins. We'll see…
Another disney fave past-time…
Back to school again, Old School's Will Ferrell who has worked with
Mary Steenburgen, (his mother from Stepbrothers) and James Caan (His father from Elf) together both look like
AJ Michalka. It was saying more like James. But now, is leaning towards both omg!

From Elf to Stepbrothers, looks like that might be a little hard to swallow Will
considering you could have a new stepsister Will lol
Here was a historic find including one of the Lizzie McGuire characters back from previously mentioned, Lizzie McGuire.
Who? More about that below…
Another historical trip made, down in history!
I found that Monument's Men Cate & Matt both look like Carly Schroeder from Lizzie McGuire.
IKR you may notice the school theme, but here is a match I found of School of Rock's Jack Black…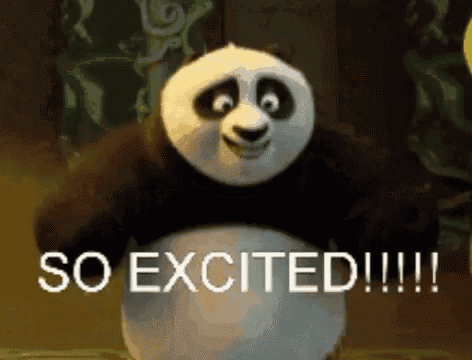 For more which may possibly even this Kung Fu Panda's, Jack Black's score
Looks like so far, you stand alone and you're on your own Jack. By the looks of it, this unknown …
looks more like Jack rather than Kate. Aka; Jack could definitely pass as his parent but not Kate.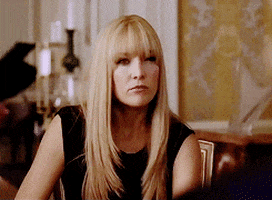 Hmmm…Still, only one vote. The next round continues.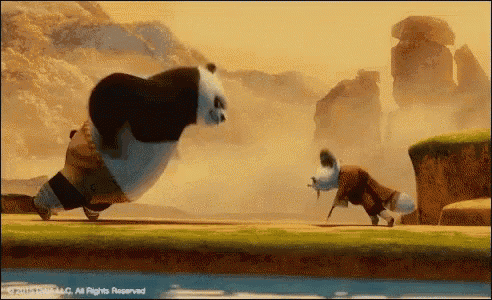 Warming up for the next round possible next comeback..
Tongue, tied speechless. Found some behind-the-scenes affair in the office would lead to…
Looks like a lot more than that lol.
Wow! For a while found this unknown would look like both from the Office
including Steve Carell (above) and Jane from 30 Rock.
I didn't find a pic of the two together, but they have both worked with Tina Fey before.
Anyway, Steve dominated for the longest time.
Now, Jane has recieved a vote as well tying the two.
Im certainly taking notes of the results and will keep you post of the next memo as soon as I recieve more feedback.
But as if now, I guess if Jane's character had been on the Office
having a certain business affair with Jane from Parks and Recreation
according to the votes it would end up with possible evidence therefore…
Child support.
This business "Affair", meeting ajourned.
and I will keep you posted…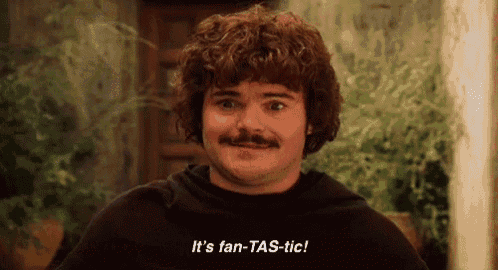 Jack Black attack! Another Jack Black vote, this time not 100%.
Brilliant! This one blew me away!
Another vote for Devon Murray of Jack Black! It getting closer to half having only three votes total and I look forward to this one as well.
Another wicked vote!
Found Mila was voted for Susan in Witches of Eastwick
but now the plot thickens, the devil is in the details
including Jack Nicholson, a new vote has been added for
his sneaky character. Leaning towards both, but could Mila be their daughter in
a sequel? We'll see…
Finally another vote starting with M. But not of Mila of Mia. More about that below…
Finally, found Jack Nicholson who has met Robin Williams from Hook
his castmate Gwenyth Paltrow would have a little Alice. But, turns out Alice like
her possible mother will be staying away from Neverland, won't be going there
anytime soon.
Because the first vote was counted for Gwenyth not Robin.
Sorry Robin, still the adventures continue with the polls.
These are the last to poll results onto the Demographics and seeing where all of the results stand More about that below…
So you're probably like Demographics? WTF OMG
Don't worry it's your basic scientific method questioning the outcome of results by asking: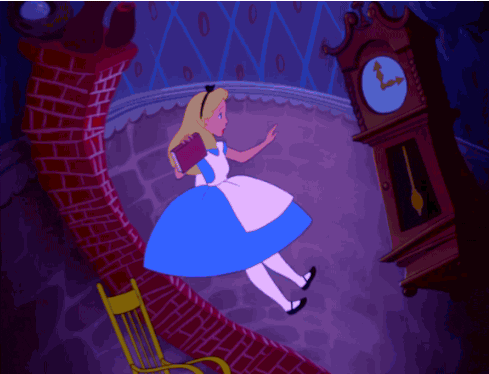 Who what when where why? But, in this case only 1/2 applies the who/what, when/where and why. 
They can be answered this way including the conclusion/demographics below…
 

Who/What?  

The subject of polls including…
When/Where? Timeframe: Old vs. new Disney of faces and A-B actors actresses mainly from furthest gone back including Late 80s-Now. 
Why? Interest: aka;  including Most recent ; frequent/popular  90s-Now of mainly the old Disney Channel shows and celebrities
 Most recent: Basically Fandoms of 80's-recent Sci-Fi/Fantasy including:Witches of Eastwick and Mia from Alice and Wonderland and Harry Potter. In a word, Magical!
Looking at the results in conclusion…
Comparing the to the previous  (150 released results a few years back) to this current released one includes
First, not even having 1/2 as many examples viewed/posted as last time but including, 3-15x more activity as previous
Second, the accuracy, the closeness of resemblance of resulting in 50/50 increased  4%-10%.

Third, these results released currently in this post includes

 94% Not as close to 100% someone else= 15/86=6%.   Last time I counted about 150 votes which were only taken once and ranged from 90-94%.
  So far what I have found from the polls the second time around is that looking at face shape is a great reinforcer, a great visual excercise for drawing even if for mere curiousity of identifying one's own and goes to show you might remember a face more than you think, it's just hard to identify because we don't look closer at the subject, from gender-shape.
Based on these polls taken, it helps to look closer and according to the votes almost 100% of the time, a person can even spot the other half in terms of these unifed lookalikes of both genders, not just one if made a little more aware, looking a little close at shape before the gender and not the other way around which is what we tend to do subconciously, we associate shape and even with our own gender most of the time. 
Here are the final results gone over in depth previously, included in these black and white results below…
Based on all of this I found once looking closer, mostly 50/50 and ironically 100% resembling different, not same gender. Here are the results in chronological order, black and white, of most-least, 50/50-100% of other gender vs. another (Polls are still open, for that reason some may change overtime. be subject to change).
(Polls are still open, for that reason some may change overtime. be subject to change).
Here are the black and white results below…
50/50 Altogether/at once (30+ total):
Angelina Jolie and Billy Bob=Mandy Moore
Carla Gugino & Michael Keaton=Connie Briton
Cate Blanchett & Matt Damon=Carly Schroeder
Chevy Chase & Beverly D Angelo=Blake Lively
Courtney Cox & Jim Carrey =Jena Malone
David Hyde Pierce & Alison janney=Sigourney Weaver
David Hyde Pierce/"Niles" &  Jane Leeves/"Daphne" from Fraiser=Josh Hutcherson
Edward Norton  & Charlize Theron=Shia LaBeouf
Gwenyth Paltrow & Jack Black=Hilary Duff
Helen Hunt & William H. Macy=Carrie Underwood
James Caan & Mary Steenburgen=AJ Michalka
James Franco & Mila Kunis (Double Match)=Sarah Michelle Gellar;Tom Felton
Jane Krakowski & Steve Carell=An unknown female match
Jean Smart & Aaron Echart=Charlize Theron
Jennifer Garner & Leonardo DiCaprio=Rachel McAdams
Jim Carrey & Kate Winslet=Eric Von Detton
Lucy Punch & Hugh Dancy=Ashley Leggat
Kate Hudson & Owen Wilson=Alyson Michalka
Marisa Tomei & Christian Slater=Winona Ryder
Mary Elizabeth Winstead & Michael Aranganaro=Ashley Judd
Mary Elizabeth Winstead & Ryan Merriman =Rachel McAdams
Melanie Griffith & Tom Hanks=Jennifer Lawrence
Melissa Joan Hart & Nate Richeret=Matthew Lawrence
Michael Douglas & Demi Moore (Double Match)=Daniel Radcliffe;Rachel Hurd Wood
Michelle Pfeiffer & Christopher Walken=Taylor Swift:
Nicole Kidman & Jude Law=Taylor Swift
Rachel McAdams & Robert Downey Jr. =Emma Watson
Rene Zelleweger & Aaron Echart=Devon Murray
Ryan Reynolds & Emma Stone=Blake Lively
Ryan Reynolds & Malin Akerman=Jewel
Shia LaBeouf & Margo Harshman=Marion Cotiliard
Susan Sarandon & Jack Nicholson=Mila Jovovinch
Tom Cruise & Katie Holmes= Sean Faris
Tom Cruise & Nicole Kidman=Daniel Radcliffe
2. Borderline 50/50:(2)
Brad Pitt & Angelina Jolie=Tom Welling (In b/t exact to close, switching on and off from Brad-Angelina).
Emma Roberts & Freddie Highmore=Rachel Hurd Wood
3. Close to 50/50-Slight more:(About 20)
Adam Lamberg & Hilary Duff=Kevin Zegers
Billy Bob Thorton & Angelina Jolie=Gwenyth Paltrow
Brie Larson & Dave Franco=Peyton Meyer
Cate Blanchett &  Daniel Craig examples both look more like Ralph Fiennes
Charlize Theron & Matt Damon=Kristen Bell
Cheers inc Ted Danson inc: with Bebe looks like Kim Bassinger; with Kirstie Alley=Mel Gibson
Daniel Craig & Rachel Weisz=Lea Michelle
Daniel Radcliffe & Emma Watson=Elijah Wood
Gwenyth Paltrow & Jack Black=Taylor Ball
Hugh Jackman & Kate Winslet=Leonardo DiCaprio
Jack Black & Amanda Peet=Devon Murray
Jada Pinkett Smith & Eddie Murphy=Zoey Salanda
James MacAvoy & Emily Blunt=Joely Richardson
Julia Roberts & Tom Hanks=Emma Watson
Julie Bowen & Christopher MacDonald=Jason Earles
Liv Tyler & Ed Norton=Anne Hathaway
Maggie Smith & Alan Rickman=Olivia Wilde
Michelle Pfeiffer & Treat Williams=Kimberly Williams Paisley
Nicole Kidman & Woody Harrelson=Bonnie Wright
Olivia Newton John & John Travolta=Faith Hill
Rachel Hurd Wood & Jeremy Sumpter=Bonnie Wright
Rachel McAdams & James Marsden=Elizabeth Banks
Rene Russo & Kevin Costner=Connie Briton
Tom Cruise & Demi Moore=Emma Watson
Woody Harrelson & Elizabeth Banks=Devon Sawa
4. 100%: Not as close, see different male/female gender (Betwee 10-20 total including male/female matches):
Resulting  Female matches:
Anne Hathaway looks 100% like Liv Tyler rather than 50/50 next to Edward Norton
Avril Lavinge looks 100% like Melanie Griffith rather than 50/50 next to Sean Bean
Calista Flockhart looks 100% like Kirsten Dunst rather than 50/50 next to Tom Cruise
Elizabeth Banks looks 100% like Rachel McAdams rather than 50/50 next to Woody Harrelson
Mary Kate Olsen looks 100% like  Michelle Pfeiffer rather than 50/50 next to Ashton Kutcher
Jennifer Connelly looks 100% like Demi Moore rather than 50/50 next to Ashton Kutcher
Joey King looks 100% like Rachel Weisz rather than 50/50 next to Vince Vaughn
Keri Russell looks 100% like Jane Leeves/"Daphne" rather than 50/50 next to David Hyde Piece/"Niles"
Mia from Alice in Wonderland looks 100% like Gwenyth Paltrow rather than 50/50 next to Robin Williams
Sandra Bullock looks 100% like Emma Stone rather than 50/50 next to Ryan Gosling
Sara Paxton looks 100% like Emily Deschanel;Kiefer Sutherland  rather than 50/50 next to Josh Lucas;Julia Roberts
Resulting Male matches:
Josh Hutcherson looks 100 like Jack Nicholson rather than 50/50 next to Reese Witherspoon
Kevin Zegers looks 100% like Leonardo DiCaprio rather than 50/50 next to Christina Ricci
Leonardo DiCaprio looks 100%  like Ashton Kutcher rather than 50/50 next to Donna from That 70's show
Sarah Michelle Gellar looks 100% like Ricky Ullman rather than 50/50 next to Alyson Michalka
Tom Cruise looks 100% like Christian Bale rather than 50/50 next to Winona Ryder
Young unknown male actor looks 100% like  Jack Black rather than 50/50 next to Kate Hudson
The count from newest to oldest and most to least of both genders in different ways resulted, for the most part 50/50.
So TTFN on the matter.
In addition, I will add pages regarding poll results if there are as many more as I have found this summer. Click next for some quick stats I found this weekend-week after review the polls…