---
So if you scroll down the page after awhile its probably like…
More about this below…
As you can tell from beginning to end of the summer comments page how small the scroll bar gets in a short amount of time-it adds up on the page quick doesn't it?
No biggie. Here is the dl
I am only allowed so much in a draft before it starts freezing up due to the graphics taking up room on the page
and my follow-up discussion. This is my third one in the process in response to all the comments for the summer.
Sorry about the wait, technicially I answered them about a day or so ago. By the time they are all placed and published accordingly it's been about a week since I recieved, worked on my responses and published.
I am also keeping an eye out for spam
because I am starting to wonder on average if I am really recieving 100+ comments a day which also may be slowing down the approving/response process as well.
Don't worry. I am spacing out the pages as we speak and replying asap.
Thanks for your patience.
That being said…Hard work? Wow Lesley!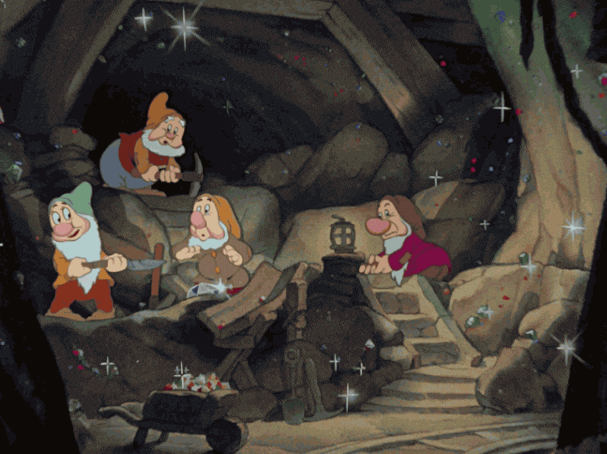 Sometimes its hard with the bogged up database, the stuff on the pages and the process of going through everything, updating, the whole process a little bit slower than I intend.
Nice to know things are working out seeing only one person behind the controls. I am constructing bit by bit and
I am constructing bit by bit and its off to work I go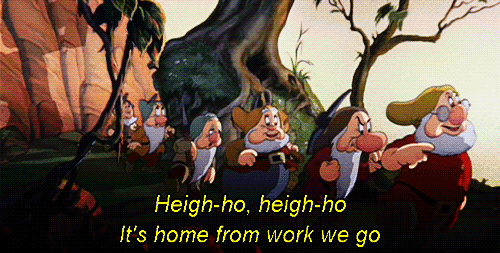 Enjoy some snowwhite gifs with the most recent lookalikes I found of them. Thanks for visiting!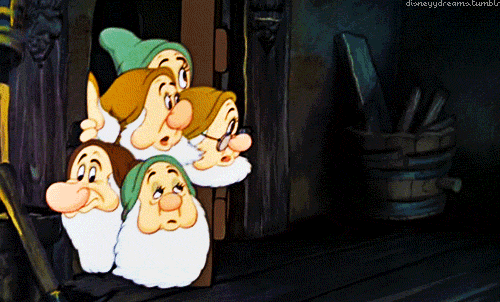 Here are some lookalikes I found recently.
This slideshow requires JavaScript.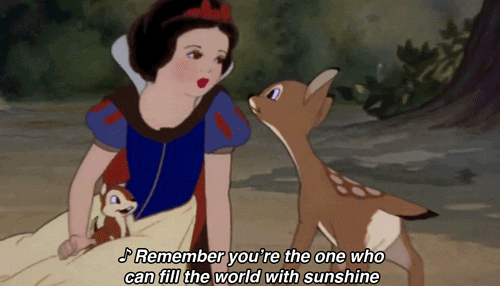 My responses to the next 3 above to follow are coming soon. Thanks for your patience.
A fairytale come true Evitini!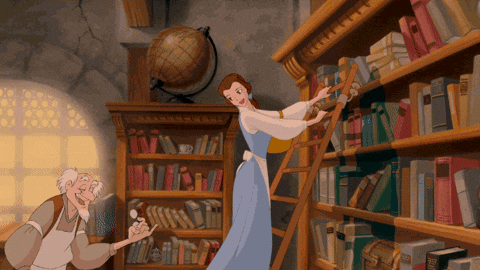 Knowledgable sounds like a library.
Just call me the facial encyclopedia. (I am considering doing a post for that as well).
Right now I have facial crystal ball readings that I have to finish here.
Also, whatever face I am not familar with can look up on google. Then, I usually snip it, figure out face shape and find a lookalike in the process. Glad you like what you see here. Here are some book gifs as well and thanks for visiting.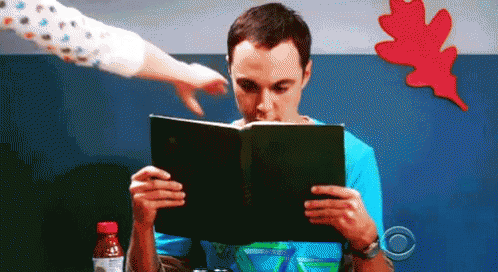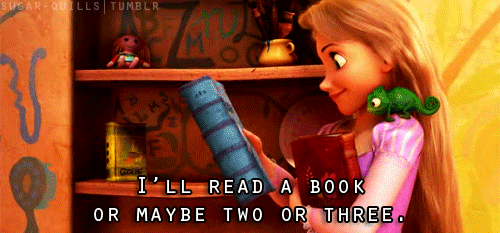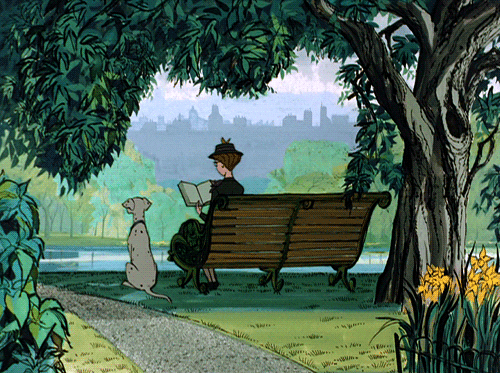 Thanks again for your comment and for visiting.
Here was a really good read I got engrossed in…
Aww thank you Rebbeca! I am so pleased you like it. I hope I can solve your problem that would be great. If I end up helping you even more in the process is a bonus!
Because there are some people I know where all they do is cause problems, complain never claim any responsibility, blame others, gaslight, exploit, manipulate them making them feel guilty and they go on with no remorse. Yes, there's one word for that but I don't like to label. Obviously, deeper unresolved personal issues of their own.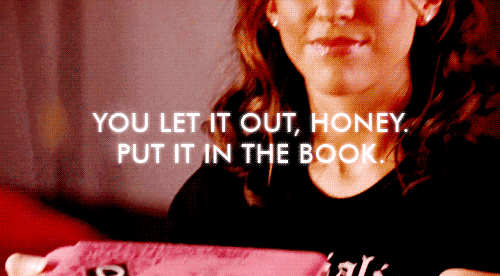 Recently I came up, well came up with a remix version of nursery rhyme you may have heard as a kid which I admit made me chuckle a little afterward.
This little piggy went to the market
This little piggy stayed home
This little piggy had a beef (with someone or something)
This little piggy had none (with someone or something)
This little piggie cried "Me-Me-Me" all the way home.
In short, I know I am good company. Thanks and on your end hope there are less pigs, you're around a good company, for you seem really pleasant and optomistic. Such positive things you said in your comment while for a moment I was like…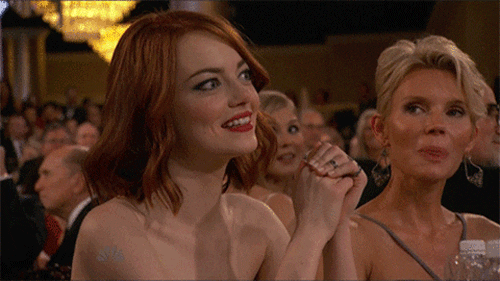 But, my point refering back to my rendition of this little piggy rhyme: It is the people who want to help that go around unnoticed.  Whereas, its the other ones that don't with their own hidden self involved agenda manipulate you with their bull, beef and I wish would get lost.
Whereas, You are one of the people I wish to help and hope stick around, not just cause but because you seem like the supportive type to get involved yourself.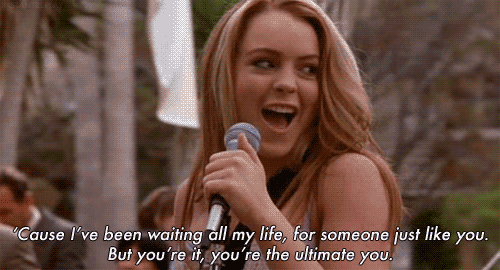 Glad I could lend a helping hand in the process, have enough of a personal affect to leave a comment. You deserve to be loved and heard yourself. Here are some theraputic gifs for every biatchy mog and mean girls drawings I have done in the past. Hope they make your day working 9 to 5 or on vacay this summer.
This slideshow requires JavaScript.
Thanks again for your heartwarming comment, Rebecca for your support and for visiting.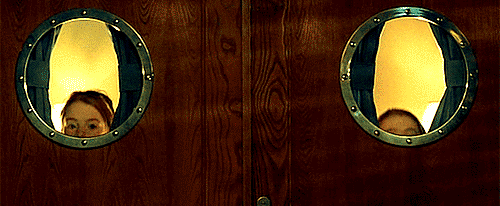 Thanks Phillp. I was intrigued by what you had to say as well. In regards to your comment
You can count on it.
I know that doesn't sound promising but working on it. Personally realized would've done it a long time ago. Have so many posts so little time. Nevertheless, I am so glad you are intrigued to learn more.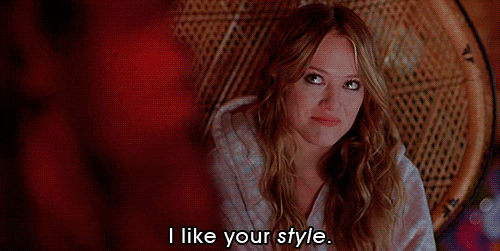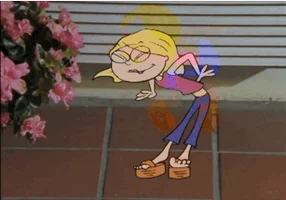 I love you are eager to read more, yearning for some more learning. I reccomend the cognitive excercises if you want to learn more about figuring out face shape and looking closer at it.
Not only are they helpful, are good reinforcers and I utilize them all the time. Feel free to check it out. Here are some lookalikes to start. See if you can spot who's who and then some lookalikes just for fun!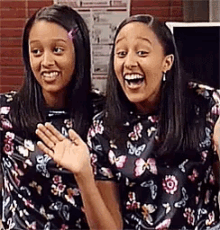 Double the fun with your comment! Thanks for visiting.
---
Yes, you may have noticed that I have run out of freebies in terms of posts so I am reccomending some old ones. But, hard at work getting them ready by the end of this week.
Thanks so much Otis!
Fantastic, hmmm always liked that adjective. A few days ago? Hmmm… Truthfully recieved your comment about 2 weeks ago and have been responding to comments in order receieved so wasn't able to answer it as soon as I liked to, about a week longer to respond as planned.
But don't worry

Thanks for your patience that being said backtracking…IDK at the top of my head but for the past two weeks have been doing Crystal ball readings.
Also, if you want to stay up to date can track by author, read newsletters of webpage activity and new updates I made here on the updates of new posts. You can also view a 50 most recent listed posts on the bottom left hand corner. If you scroll down most of them should either read as an equation or a question because I have been either submitting new combined lookalikes/combinations and face shape reading.
This slideshow requires JavaScript.
But, here are the top 5 most recent to view above, haven't submitted yet before I send you on a wild goose chase lol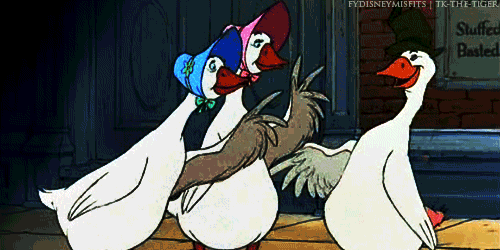 Hope this stuff isn't too hard to find and glad I could be your guide.
Also, there is FAQ and a list of monthly newsletters here.
Better yet, summing hopefully suming it up how to stay up-to-date a home page. Happy hunting and glad you treasured it as much as I have treasured reading yours.
Here a few more I have been working on as well…
This slideshow requires JavaScript.
Thanks for patience making your comment even more worthwhile reading and thanks again for visiting.
---
Start to end? Thank you so much Rex! One word came to mind when I read your comment-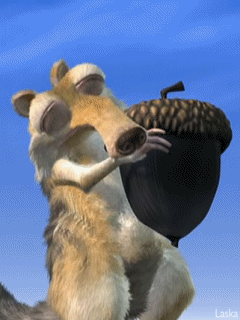 Euphoria!
Glad I didn't lose you along the way on your quest. I am glad you found it engaging.
Personally, I don't use twitter that much but have an account. I use tumblr under my username keh1016. Glad you found it useful as well as exemplary. Look forward to your future visits and here are some lookalikes to view for pleasure, my personal faves following my fave gifs. Thanks for visiting.
---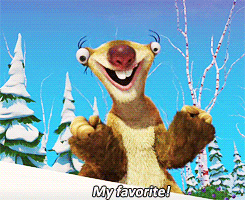 Another fave thanks Zachery.
Aww, I'm sorry to hear it. May this news will cheer you up? In regards to your comment, I have just found one face in particular who is a close match to someone in Fraiser. Who? You can review the pages of the responses I have previous yours and one of them includes who I may have found and may elaborate in a post. Also, seeing you are a Winona/Natalie/Keira fan, Here are some gifs for fun.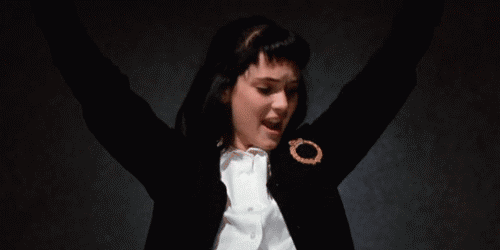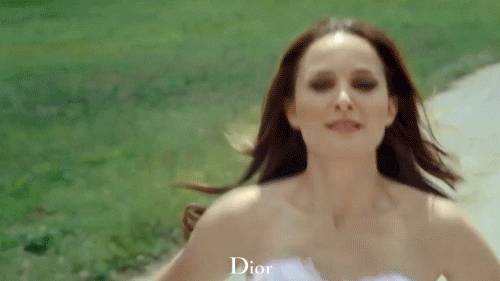 Also, all of the face shape readings of theirs are now available, not yet Leighton but getting there.
Thanks for your comment and for visiting.
---
I guess sometimes it helps to stand out? Thanks Alejandra!
Seeing it really makes a difference. Nice to hear you like it. Sometimes you just have to go with the flow. Thank you for marking my post for I see it has made a mark on your heart.
You have a good evening too and relax with these sleeping/nap gifs following with some "Sleeping" Beauty lookalikes. Thanks for visiting.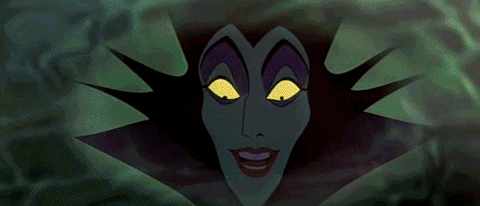 ---
Couldn't get enough? Enchanting, glad you like it Phillip. Its funny thing really becauase first, I just realized "Phillip"
was a character in Sleeping Beauty regarding the previous gif theme and also because
I just mentioned how motivated I felt.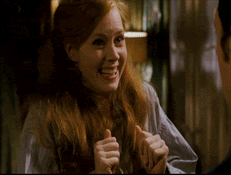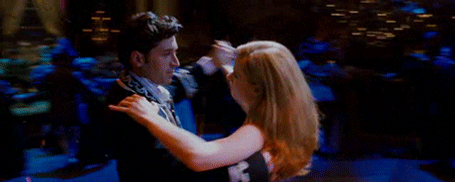 Nice to know the feeling's mutual. You got to my heart here are some rom-com gifs for fun and some couples who I found really "Meshed well" together if you know what I mean….
This slideshow requires JavaScript.
Thanks for your comment and for visiting.
---
Aww thanks Lashunda!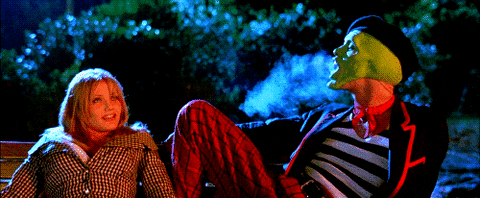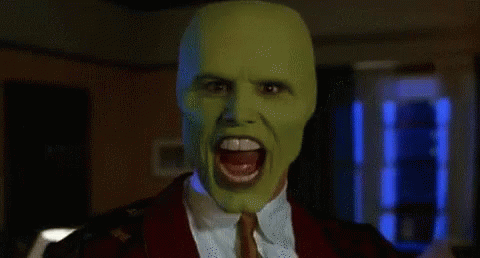 Smokin! I'm not Jim Carrey and stink at origami too but I'll take that. I see you're enjoy the blog.
I have some relatives there. Hope you're having some fun in the sun this summer and take a load off with some funny-sunny/summer gifs.
Don't work too hard or worry too much because sometimes life is a be-ach. Thanks for your comment and for visiting.
---
Yes, yeah man!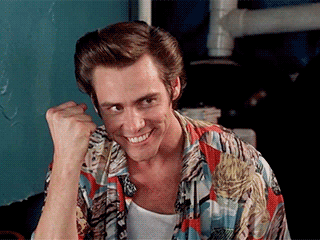 Thanks Mabel! Tell your father I said thank you for the recommendation. IDK if you're coming from Rio DiJanerio but if you are that's pretty cool!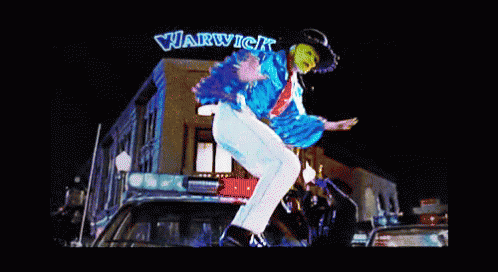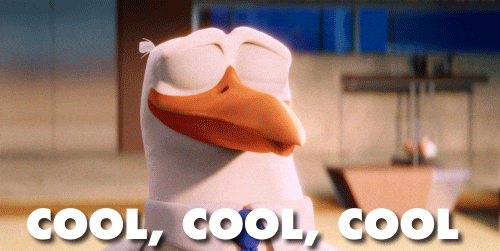 I think amazing is similar to excellent and excellente in Spanish, hispanic translation means awesome in English, pretty sure? So, the same in any translation they all have a similar meaning. But, enough language lessons for now. Here are some gifs that all start with a or e.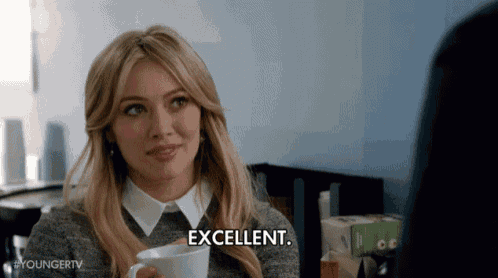 Here are some personal fave matches I found.
This slideshow requires JavaScript.
Also, feel free to vote, first to vote and comment gets a mention from me if that person would like to be noted for their efforts. Hope you enjoy them with and if there for pleasure, pleasant travels. Thanks for visiting.
Oops look like it cut off a bit but I can read the rest. Thank you so much Katharina. Um, I hope I spelled the name right? In regards to your comment
I "Emma" so glad you stopped by.
I don't think of using the word content that much, its such a concise, clean cut word. I don't mind if you share the blog. Reason I haven't published yet-only so many hours and its not quite there yet. Got a browser extention b/c there are so many posts to double check which will speed up the process of writing therefore publishing. But, personally not ready to share it myself at the bottom-reason being it's not all over social networks yet.
But, yes thank you for thinking of me being considerate which I find less and less of every day. Thank you for your consideration. Here are some new visuals I made including Christina Ricci.
This slideshow requires JavaScript.
Feel free to vote on the commented ones. If you would like the credit for being the first, after voting leave a comment below confirming for the record. Thank you for your opening your mind, mouth and most of all heart to the blog.
Okay enough direction and anatomy starting to feel like I am in a classroom lol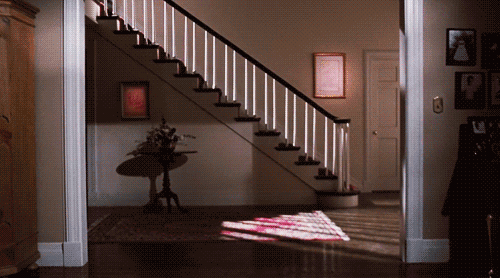 Not knocking education, but it is summer. Here are some comments from people I found were out of this world, "Too cool for school" and had to reply back to as soon as possible. Yes, I spelled the word out because I wanted to spell out the whole word-really mean it.
---
Thank you Lily!
Gone global! France and Barcelona. I'm not stepping back in the classroom for a while but history can be a very beneficial thing. Was tracing roots by my ancestors occupation off the record to get a good idea where they went and well as you may have figure out by now, have expanded on the concept,
"Following the trail". I found I have a British side that may have 50+% chance of coming from France. Also, French comes from Germanic roots, so could also have French-Germanic on one side and not even know it.
Now, don't know if I'd ever go to France never learned it but it does seem nice and love the desserts. But, getting a bit off-topic. Your coment was very satisfying a read, I lvoe you used the word "Remarkable" . Here are some Ratatouille gifs to satisfy your summer as well. Also, a lookalike to follow.
She might look familar to you, but click the link to read more. (Coming soon).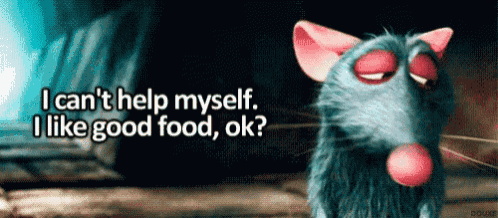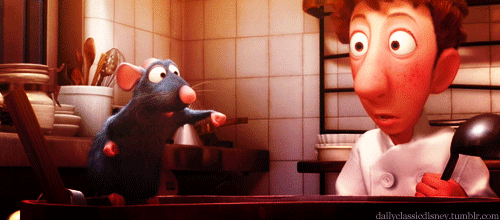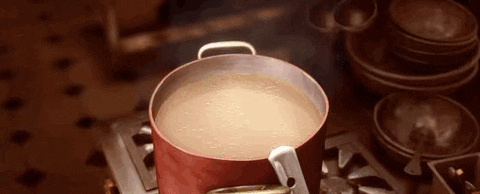 Thanks for your comment and for visiting.
Finally,

don't be sad my last two for now. But it's still summer. Have been reading comments for about 3 days straight and approving responding 3 days before that. It also takes a few days-week altogether to put save without losing the info too. But, no matter.
Here are the last two which I found were excellente including Dessi and Edward. Dessi, my response is coming very soon. I look forward replying as I have with others in the past.
Need no translation, here is a gif to do all the talking.
Wow! loved your comment. Glad you could find some reading material to obtain and keep in mind for the future. Tell your brother I said thank you. What would we do without or loved ones? Here are some brotherly love, Lawrence bros gifs to celebrate along with some lookalikes and drawings.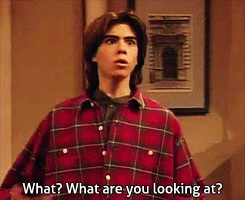 it's a bit light, but pending and you can see who's who by shape. Joey is on far right and left from top to botttom; Matthew vice versa and Andy in the middle, all mentioned from longest to almost rounder, egg shaped face, again below…
I am also in the process of publishing the face shape readings as we speak.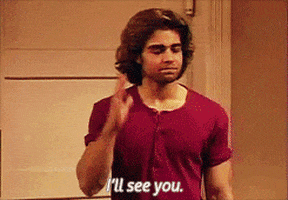 Hope you enjoyed the Lawrence resemblance and Brotherly Love freebie Thanks for your comment and for visiting.