More about your question below…
Well-established? Wow, getting there.
But it looks like I am reaching higher heights closer and closer to the paramount. Glad you found what you were looking for and glad you treasured it enough to leave a comment. More about your comments and concerns below…
As far as posts go…
First, it depends on circumstances. A topic as broad and unexplored as the one I chose, you are never bored.
I'm always coming with posts one to the next. Sometimes a bunch at one time depends on when inspiration strikes like oil in a mine and then published, later known. It is when I recieve comments like yours I know I have struck gold with those posts. Sometimes, I'll receive alot of comments at once and try to answer/post my reply back asap. Finally, I make a main updates , and newsletter page itself along with other posts I have done in the past. Recently, I pulled an all-nighter on my day off and worked on some updates kind of like the ones you see in the freebies posted for each comment after the gif animations.
As far as ideas/visual concepts go…
Manual posts or basically, logging it down in a diary it is great to have a manual copy.
Personally, I'm into digital as far as my drawings I scan all mine. Then, for concepts themselves I have so many I have to enter them in notepad.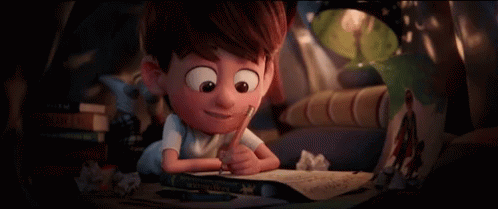 But, it is specific visual ideas like lookalikes I make sure I manually write down before logging them in notepad.
Either way in terms of memory…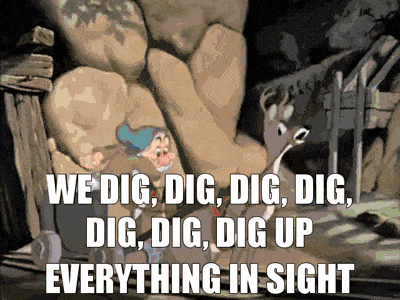 I think in psychological terms that's a process called
working memory yet to be remembered in long term-memory.
Those precious 30 seconds where we discover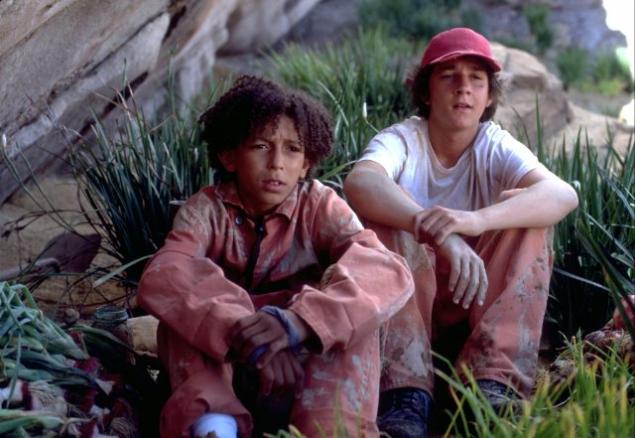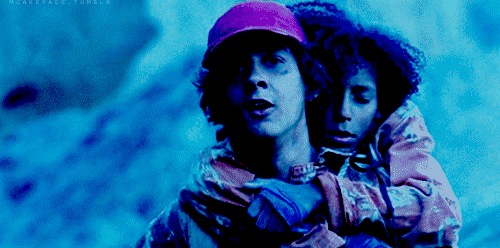 and don't log down those newfound ideas…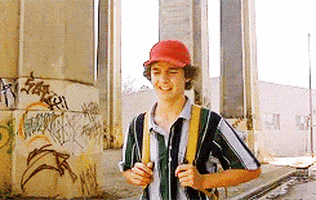 because we instantly discover/uncover them as fast
as we forget/lose them.
Which is why for the visual lookalikes I always write them down manually.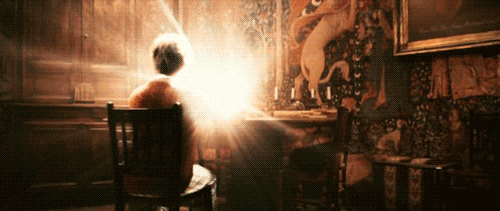 I even dated the time and day as well so I figured out how fast it takes me to post them and when inspiration hit exactly from one visual discovery to the next.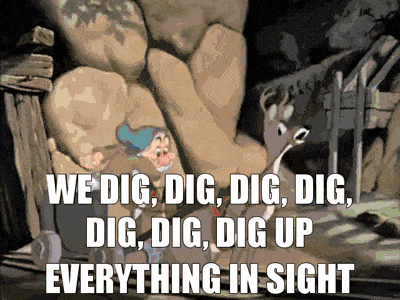 Basically in a nutshell,  its always good to log manually/digital, have a backed up reference
so you don't lose/forget those deeply buried, treasured ideas doing yet to brought to the surface of concious and refered back to later.
Speaking of treasure, here are some
Matthew McConaghey and Bryce Dallas Howard gifs a freebie along with a visual discovery I found digging in passing during the journey along the way…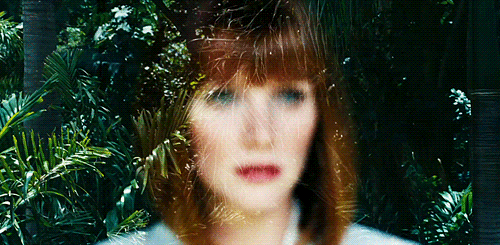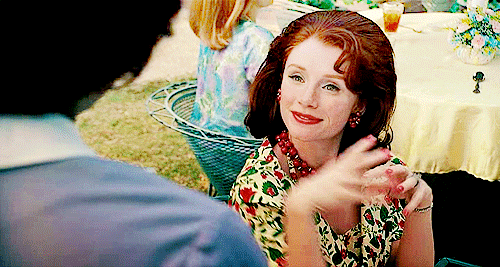 Hope you enjoyed the freebies.
Furthermore…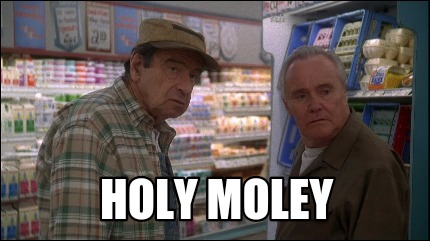 Panic attack? I witnessed someone who had one and it looked like a nightmare!
Congrats on getting involved with thing people value yet take for granted sometimes which is our health.
If you have any other questions there is also an FAQ where I have adressed all issues brought to light in the past. I hope helps.
Good luck with your blog.
Have a nice summer and thanks for visiting.
---
Wow! I love that you challenged me like that. A little more about this post if you will…
This one is a somewhat-alike. You can see they're alike yet somewhat diferent. It's one version of "Lookalike" I make. I also make very close ones. Even combined ones. Here is one of Christian
and one of Kevin…
And also animated ones…
More about these two below. The combined lookalikes shown above include a poll. These lookalikes outside of those however, do not, but comments are open.
First, The combined lookalikes shown above include a poll. These lookalikes outside of those however, do not, but comments are open.
Second, I plan on elaborating on the post just as I do with many others. So many posts, so little time.
I just found while googling pictures of them that they were actually in a movie together and I had no idea-so now,I definitely have to elaborate on that.
But I'll discuss this in a nutshell.
You can see from the far left and right in both cases, above and below that the two have a similar shape. However, they are noticably different. But, looking up close from one to another that Kevin's shape is much narrower, almost more rectangular.
Whereas, Christian's shape is much wider and almost rounder, egg shaped. I have mentioned how I have compared them to a female face in the post mentioning when looking at the female face and then one of them that the other male starts to look like the both of them at once. In a word, a combined lookalike (like examples seen above in seprate scenarios). I will see if I can provide a pic of that for the future. Also, because that is a "Combined lookalike" I will provide a poll as well where you can vote for the resemblance.
I will see if I can provide a pic of that for the future. Also, because that is a "Combined lookalike" I will provide a poll as well where you can vote for the resemblance.
But, of whatever lokalike looking at the two's long-round shape from left to right even if they look different, they are similar not too far off from each other as you can see in the middle with this unknown who kind of looks in between them. It's not vast, but close because you see Christian first, like him with a much rounder appearing shape.
Then, starts to look second, somewhat like Kevin with a slightly narrower shape closer to his. Just thought I'd give a quick referesher think I explained the last few lines in the post commented on but it always ehelps to reiterate.
Anyway, small world with shape
At first:Different, yet somewhat alike not too far off from each other in face shape as you can see when going from one to another, a gradual change.
Finally, this post is one of my older not as recent ones. I will bookmark and make changes as soon as I can. Thank you so much for your interest and you finally, it's summer stay footloose and fancy free with some freebie gifs below. (I gave away the visual still freebie that usually follows the gifs above to show as an example of animated lookalike above). But hope you enjoy
Start to see a bit of Christian? At first glance with similar shape, I see it from the shape including the features from the chin and to the shape of eyes.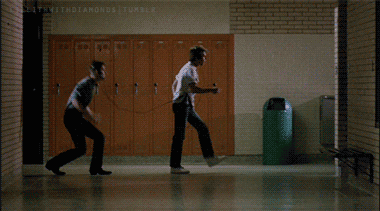 Here are the rest fye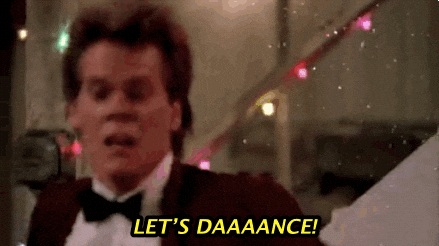 He never seems to age lol.
Here are some Christian gifs fye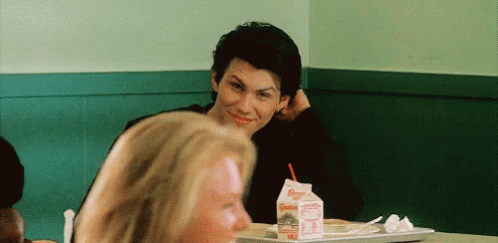 His Nicholson expression. Funny, Jack was in a movie with Kevin (A few Good Men) but not Christian as far as I know. Also, like Nicholson funny his expression is not too far from his character considering now that I look Jack has a long-round shape as well.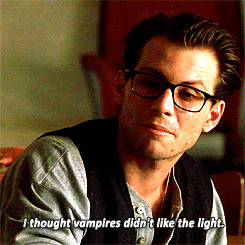 And he worked with Tom Cruise from A Few Good Men as well in Interview With the Vampire-very small part
So all outta gifs. Hope you enjoyed and I was able to elaborate a bit.
Thanks for reminding me to add more. I have bookmarked it as a reminder.
Thanks for your comment and for visiting.
---
People might have been commenting on this. But, I haven't seen anyone view this in the past going through the comments. Think the counter is off. Anyway, congrats! You are one of the first view this one. I wish I designed the theme, but I did pick and choose myself. Thank you so much. Glad you like it. I think the theme is a name of one of Hitchcock's movies. There were so many he's done I don't rememer off the top of my head but I saw it and was like-that was it, think I've heard of that film before. At least I rememberd Hitchcock otherwise I would have to end up searching for it all day. Thank you for the compliment and for your lovely comment you deserve some Tom Cruise gifs following a freebie, of who I found he'd look like with Cameron Diaz from Knight and Day.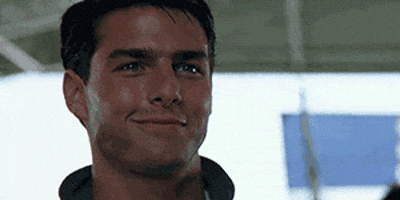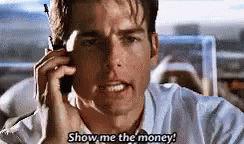 and goes to show no one goes Risky Business best like Tom Cruise did originally lol
Here are matches I found that look like him and Cameron from Knight and Day…
This slideshow requires JavaScript.
You can vote if you like on the a-z pages for both examples above. Be the first leaving a comment afterward and recieve and honorable mention from me. Thanks for your comment and for visiting!
---
More and more? Glad you are yearning for some learning! Wicked! Wild! I'm all smiles.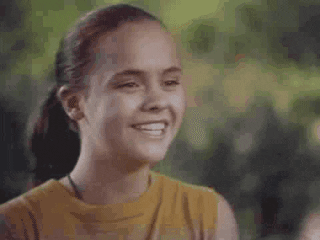 Speaking of wicked, how about some gifs of Christina Ricci from The Adams Family
and a new combined lookalike I found in the same order, but of two different faces of Christina Ricci.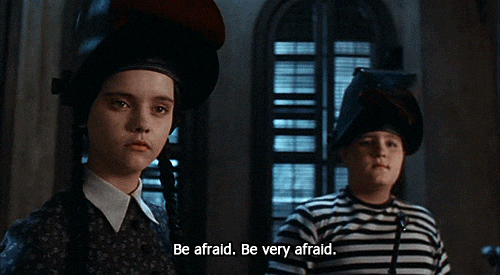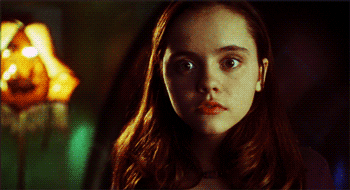 Get ready for a spooky resemblance I found…
This slideshow requires JavaScript.
Hope that wasn't too spooky a resemblance. Just think of it as a timeline, back to the future finding one match to the next.
Thank you for your comment.
---
Awww
that's okay. It's nice to know I inspired you in a small way. I gotta say its quite thrilling once starting.
Wow! There are not enough Christina gifs. But, you did use the word, "Wicked" witch I loved.
But, if your heart's not in it, whateve NBD.
Here is a gif party and following a combined lookalike with a familiar name you may have read before.
Hope you enjoy…
This slideshow requires JavaScript.
A few of my works. Thanks for your moving comment and for visiting.
---
Wow! Everyone? You don't know how much it means to me to hear you say that! I see you like Haunted house? Would more Casper gifs lift your spirits? You certainly deserve some.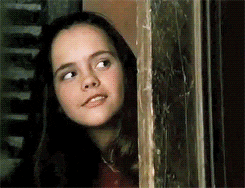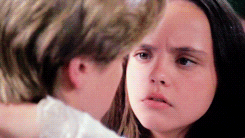 Not scared just shocked
and this was my mog when I found the results of resemblance in the poll results including two people from Nashville who I found she looked like. Who were they?…
Hayden Panetierre and Chris Carmack from Nashville. 50/5o results so far just received the other day. You can vote if you like. It should be under "H" for Hayden.
Furthermore, I'm glad you're getting involved in something that engages kids in activities where they have a creativ constructive, outlet with something hands on like coloring. I kept an old photo cd from Kodak and used the software to make coloring page effect when I was a kid and had a ball with it. I think I even have scans of some of them.
They're not colored but I used them with a black and white version
so I could get an idea how to draw the person.
I found I was close but not exact and it made such a difference after acknowledging what the shape of
But, after acknowledging what the shape of face is before drawing it.
Sarah Michelle Gellar was the hardest. Here are the most recent I did using color and black and white…
One of my successful attempts to unify color drawing Sarah Michelle Gellar.
But, have to go back and edit the last two. The third quadrant almost starts to look like Jessica Chastain
with an almost more oval shape like my earliest one.
Then, the fourth one almost starts to look like Sara Paxton with an almost more square shape.
See what I mean? It really helps to know the shape therefore who you're drawing.
You also like castles no? So, one last freebie…
This slideshow requires JavaScript.
Recognize the castle? Its the Hogwarts castle. I'm told I'm good at architecture but not my fave to draw. Actually, I tilt my head sideways to the left looking at the third one and it looks like the angle I drew it from. IDK if I should crop it yet though-see where the line is?
To be honest , I picked these freebies b/c you liked drawing and I am also running out of Christina Ricci gifs/freebies.
Thanks for your comment. It was rather bewitching!
---
OMG Excellent Importance? Happy to oblige. Thank you so much. Glad I could be your go-to Felten? Like Tom Felton either spelling? In addition, for this reason and the subject you commented on here are some Harry Potter freebies including a gif party and some sneak preview posts below…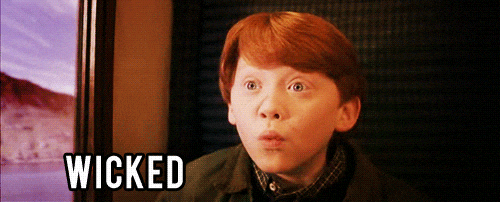 I think that's the one thing he wouldn't repeat lol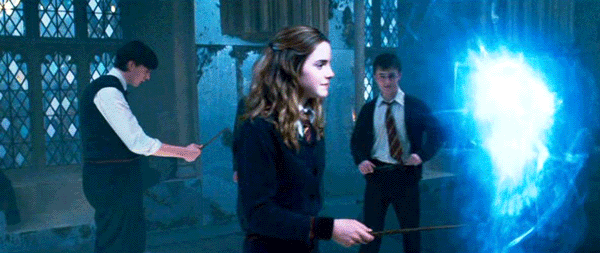 Here is a sneak preview of a new post, enjoy. You derseve it and haeva  good one.
Yes, Tom Felton is on the left. The same face younger I found he looks a little like Tom, and Woody Harrelson, yet different.
Think you can guess who this person is? I found a hauntingly familar resemblance in a combined lookalike-more about that below…
I recently found this match and you can find another match of the two has been in films with the guy on the far right in a way, "Hauntingly familiar" can be applied in this instance. More about this post next month. But, I gave a hint who it might be. Thanks again for your comment and for visiting.
---
Sorry about the lateness of response. These comments came in under the radar
No prob, glad to be of help Darius. I read your comment and was
Had me dancing like…
Thanks so much. In the words of the Beegees even though I am not big on disco,
"You make me feel like dancing".
Here is a freebie on me…
I found these two from one dancing number to the next, after the fact would look like Bradley Cooper.
This is just a preview. But don't worry the "Silver Linings" including this post will be available next month.
Hope you enjoy this photo-synthesized lookalike and thanks for your comment and for visiting.
---
Right on target!
Your comment was a huge hit!
Amado, thanks so much for taking the time to ride a sweet comment.
Here is an Alice Evans freebie along with some gifs to follow on me…
I found Alice and her real life husband Ioan Gruffoad's daughter would look like
Alex Breckinridge.
You may remember her from She's The Man (she's on the far right).
I hope you enjoy the freebie. It is fairly new but not available and thanks for visiting.
---
Magnificent process?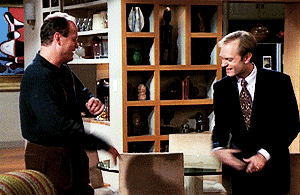 Wow, Micaela! I wonder what Dr. Crane himself would have to say lol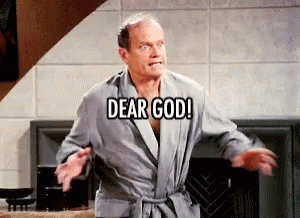 lol
Thank you
I gather you are a Fraiser fan? Hope you enjoy these Fraiser gifs with a freebie to follow…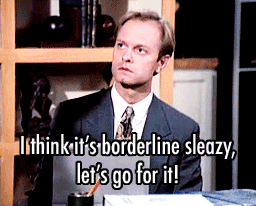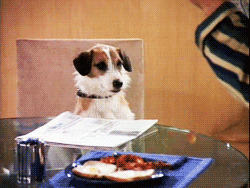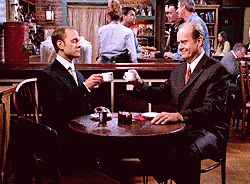 Here are some new photosythesized/combined lookalikes I found including his x-wife Lillith
Can you guess who she might look like?
Maybe these movie gifs will refresh your memory…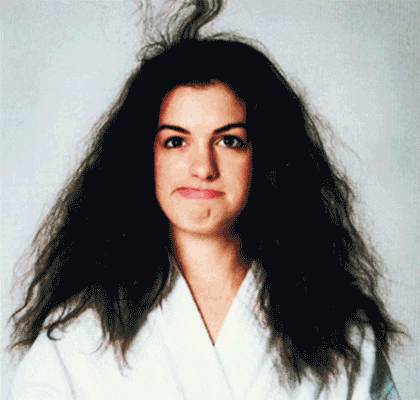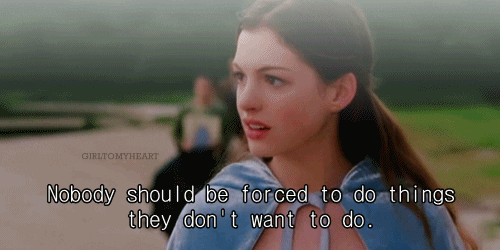 Thanks for your comment. It was a royal treat!
---
Wow Tandra! Thank you. People seem to like the Shirley MacLaine example. Actually, I think that's the only one I drew of her. But, I guess it goes to show detail makes he difference. Thanks for your comment, you deserve some Shirley MacClaine gifs and freebie…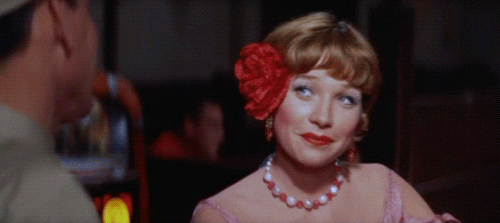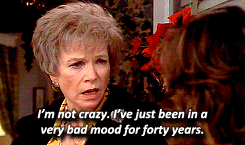 Hope you enjoyed this gif treat. Here is someone who I found could look like her costar Jack Black
from Bernie, but at the same time like Amanda Peet, who also did a film with Nicholson and Jack Black…
Who is it?
Rider Strong from Boy Meets World. This one is now available.
Thanks for your comment, glad you enjoyed it from where you were sitting.
---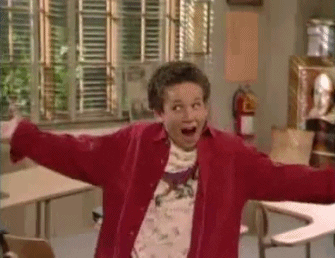 Here's… Cory

Awesome comment thank you Lisha. I have just found a closer match including Chris Pine but it is not Walter Matheau.
You may have to look 2x, do a double take and once more…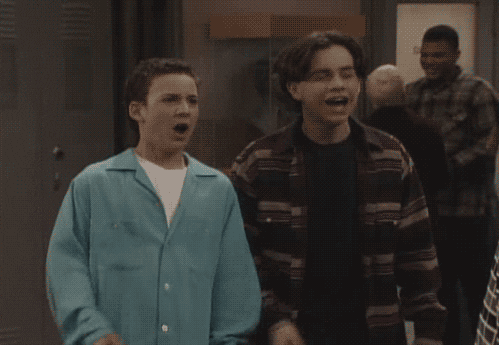 No, it is not Walter Mattheau but
but definitley Anne and guess who I found a closer match including the same result of actor Chris Pine…
Someone else with a wider face, but almost longer like Chris Pine's including his best bud, Jack Lemmon.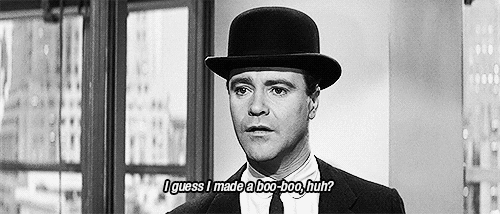 LOL. So far, Anne Margret was voted for more and now I know why.
But, I believe I have found who could be the real father this time, Jack Lemmon. You can vote for this resemblance and/or previous.
But still, people are viewing this one alot and I couldn't believe you being one of the people who responded.
I am so glad you like it so much that you left a comment.
It put a smile on this grumpy gus.
Here are some Grumpy Old Men gifs.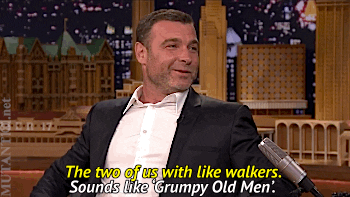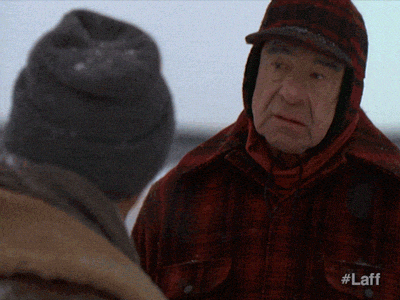 Cheers. Thanks again for your comment and for visiting.
---
You guys?
Actually, some comments have been addressing their comments to one person.
Some others including two and for this reason it seems debatable how many people are running the site behind scenes.
But, actually
it is one person
which would be me, the owner/creator of face shapes 101 blog Keh1016
You may see my face pop up from time to time…
and later on, you might not be able to put your finger on it seeing vaguely familar faces at first
and yeah me too. But, my presence is just the way it is the trick of memory-even if you can't see me 100% clearly in view at first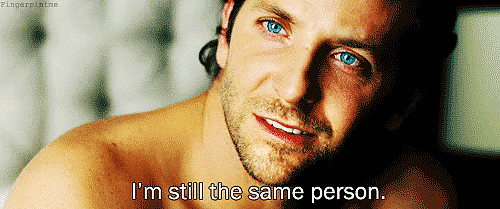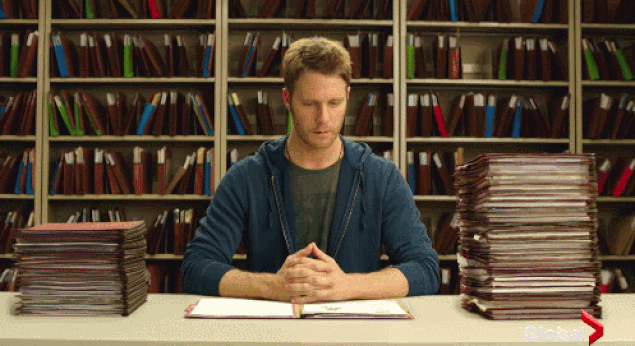 I am still around and working behind the scenes puting all the posts together, reading and responding via comment etc;
Still, wow! Thanks Georgeanna I am astounded by your comment because usually you hear "I can't be in two places at once".
You make me feel like I have done the impossible, multitask at perfection, at least in the digital world lol
Thank you for taking the time to notice. As you can see, whether behind the scenes or featured in some of the posts, I am still here and love what you had to say. Here are some freebies including me somewhat in different forms, of lookalikes…
This slideshow requires JavaScript.
Thanks for your comment, the definition of the whole thing, it spoke volumes and thanks for visiting.
---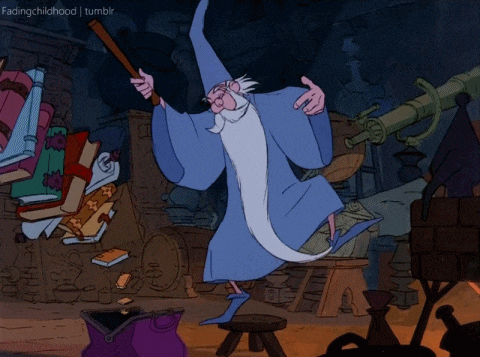 Thank you so much Euphemia. I guess if Mad Eye Moody
had transfigured not Malfoy,
but Harry Potter into a rodent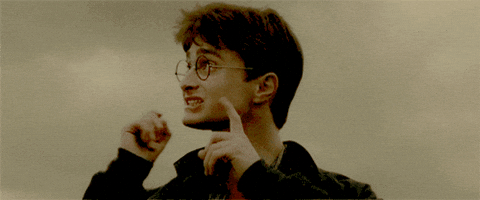 he would definitely look like Stuart Little? lol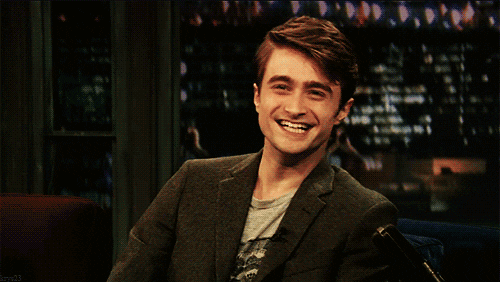 I do believe I have some including Professor Lupin but, I'll see if I can find any other animal HP lookalikes. Thanks so much for taking your time to drop me a "Little" note.
Here is a quick HP freebie on me…
IDK his name, have to retrace the browser history but I found this guy looks a little like Devon Murray from HP
and then starts to look like me. The resemblance at first looks as if it may be a 50/50 find but
yet to publish the posts therefore not votes, not yet in. But, you be the judge. Thanks for your comment and for visiting.
---
Wow! Michiko you're one of the first few to comment on this page.
Enchanting!
In regards to your question
IDK about hackers exactly but
I am sure there are some plugins. I also have answered that question in much more detail here if interested here if interested.
Hope I could be of some help in that department. Now, kick back, relax and some Amy Adams/Enchanted gifs along with a freebie to follow…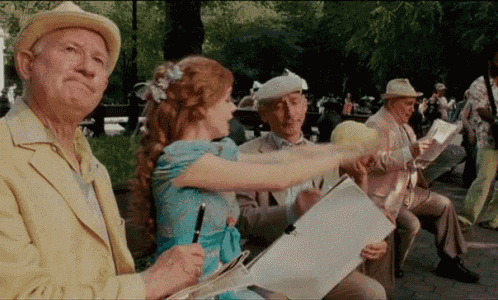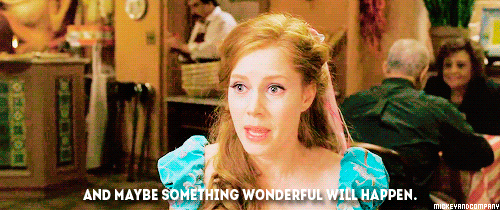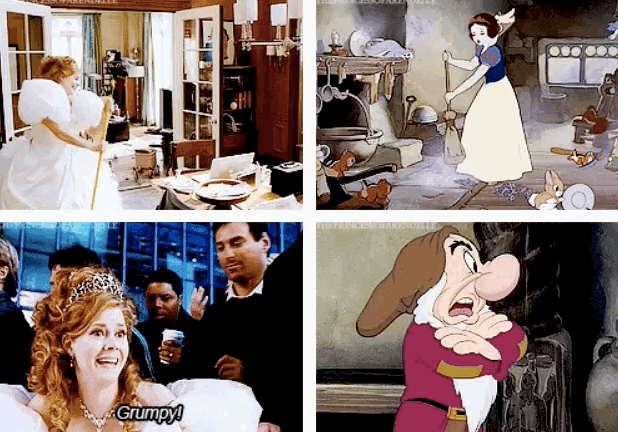 Hope everything works out. Just whistle while you work and I'm sure it will be alright in the end.
---
Well written? Wow! Show stopping Marquis! Really got my attention because that's not something heard often today especially with tv show/movie scripts
especially with tv show/movie scripts
Lots of "Plot holes". It's nice to hear I've come so far.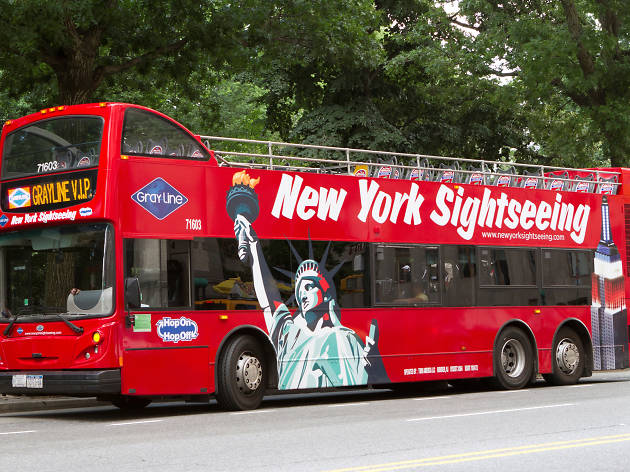 End of this city tour and a freebie before you go on me…
Here is another pair of actors I found together would look like Sarah Michelle Gellar.
Thanks again for your comment. Hope the FAQ helped explain, slay the concept.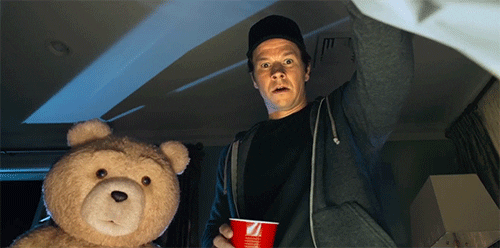 Cool comment. Even if about a winter lookalike, this one had me all warm and fuzzy like a teddy bear.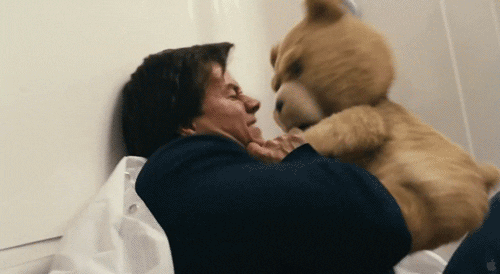 Doesn't mean I'm made out of all mush but, still again not made of stone.
Still, my heart melted when I saw this comment.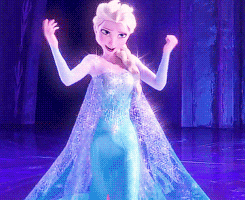 Thanks for your comment and for visiting.
Wow, chilling! Sort of got a Halloween theme going on here including the pages viewed: Pitch and October?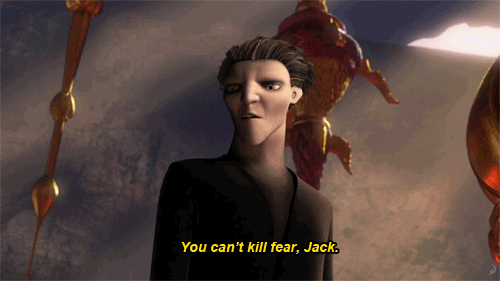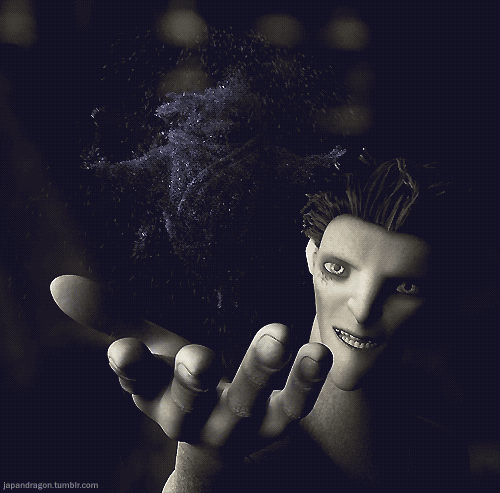 Anyway, these responses totally crushed, killed it.
More about my response to each below…
I really cherished your comment Cameron. Thank you so much. I hope you stick with it now and in the future.
May you bring joy to more than one character with it and best of luck.
Here is a frosty freebie on me
My most recent Jack Frost lookalike, it's no Pitch but I know you liked the Rise of The Guardians.
But, I did find one including Noah Silver also including David Henrie. You may start to see a little Jack Frost or Pitch-more about that below…
Here is a somewhat similar one I found of David Henrie and Noah Silver, far left and right.
I found David's face matches are not too far from Max who I found looks like Jack Frost (To see that example, click here)
and Noah's is not too far from David as you can see.
So from one to another, animated to real from Chris Pine to Max Theriot aka; who look most like Jack Frost; Max Theriot to David Henrie and finally from
David Henrie to Noah Silver previously mentioned above, some frosty lookalikes including a real life Jack Frost and Pitch.
You may start to notice how the shape gets rounder and rounder appearing?
This post is coming soon including this lookalike but hope you enjoy!
Your comment was really cool. Thanks for visiting.
Oh? October Newsletter just in time for Halloween next month-wow!
Ursula, seriously, not joke your comment was excellent. Thank you so much!
I hope you enjoyed some wicked gifs. Here is on last freebie for the road.
Recently, I found including one of the gifs above that  one of these faces from
Rise of the Guardians look like this Joker and in my opinion,
could've played the Joker pretty well too. Personally, I'm tstarting to think that this misinterpretation of Heath Leger (R.I.P)
was a subconscious preference including who I would've loved to see play a joker/joker-like villain character. Who?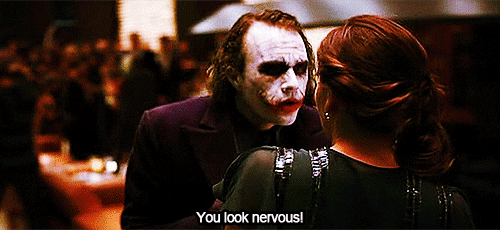 Hint: This actor actually worked with Michael Caine from The Dark Knight as well.
But, you keep guessing and this is a preview of what is to come next month.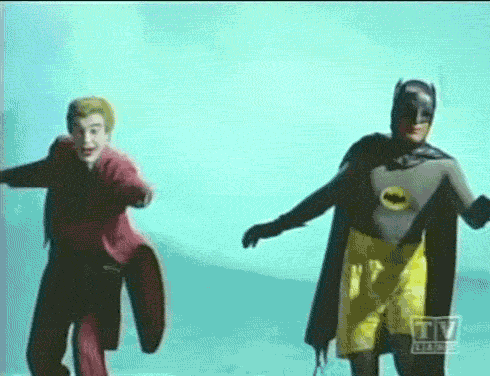 Don't bother surfing for the answer until October.
Thanks for your comment and for visiting. Hope you have a good rest of summer.
Don't worry its not over. There are more adventures, further surprises of freebies and discussion awaiting on the next page.
Thanks so much.