---
LOL not like that but I am glad to be your guide.
I am glad you enjoyed the lookalikes page. Here are some new ones along with some mean girls gifs.
Try your foot, Karen lol. Still love the Mean Girls characters to this day they make me lmao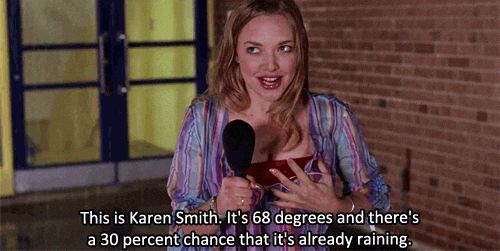 Minus the temperature, the weather report for about everyday…
The news itself
As you may have scrolled down the page, no future lookalikes who I found look like, are of Gretchen Wieners yet lol
Hope you enjoy the freebies…
My most recent,the H20 girl is just missing the yellow glowing part of the eyes and wardrobe lol
and thanks again for your comment and for visiting.
---
Dolphins? That's a different concept.
Glad to know I have it down to a t, for terrific and I have your best interests at heart.
Sometimes I feel I need to "Get Smart" speak of, thank you for your appreciation. You deserve some themed gifs on the subject…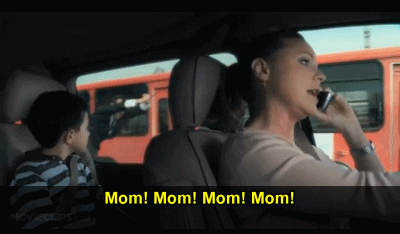 "Blind spot" much?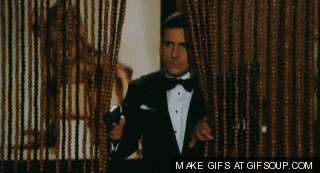 We don't staple people's foreheads-that's CIA crap lol
Finally, I found that these two together look like…
Someone from Aquamarine. No, not Sara Paxton. Although, start to see a little Steve with the similar square shape.
But, Emma Roberts I found looks like the both of them.
Thanks for your comment, practically started waterworks seeing your dedication and thoughtfulness. To write a comment to me and a cause for dolphins. Thanks again for visiting.
---
Wow! Thank you. No doubt you are a Twilight fan? It appears so. In addition,heads up,  I think a marathon or the movie is on next week.  For now, hope you enjoy these  gifs for your well deserved gif party. Also, sorry I am out of future posts and pretty surprised myself. But, hope you enjoy the themed gif party.

Susan Sarandon & Brad Pitt from Thelma & Louse-Interview of the Vampire=Immortal 20 year old Edward Cullen
which would explain alot lol. Feel free to vote on resemblance if you like…
Once more before my departure, Your comment sparkled and truly shined in the midst of this percieved comment,
of early morning Twilight-and literally, that's when I came across it lol.
Thanks again for your comment and all the best.
---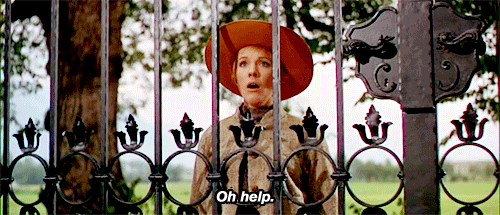 Nice to know you are as Maria sings it best "Confident in me".
If only I could jump high like that but this gif describes it best no? lol
From Austria or wherever you overlook this comment, glad you enjoyed the site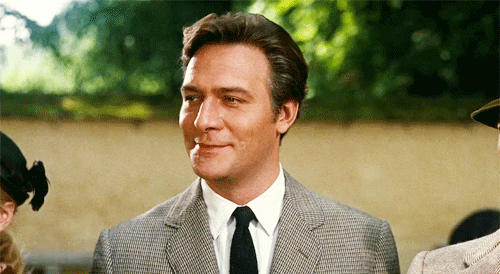 and may you climb high strides on the mountain overlooking your next adventure.
Or, how many years later as Christopher says best as Muntz
"Adventure is out there".
Here is a match I found, not the newest but male and female match
of Julie and Christopher's character from The Sound of Music…
male of Jason Issacs and female of Charlize Theron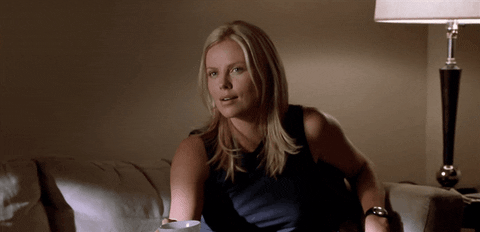 Thanks again for making mine a great one and have fun exploring. Again, thanks for visiting.
---
I hope I never sound contrite or cliche, but again. I will say it once more because in your case I loved what you had to say. You sound so optimistic and positive, even byt the looks of your blog username you blogged from, "Wonderful people". Extraordinary. Glad to know you are as you have implied, using time wisely, not wandering off. Speaking of, you deserve some Alice gifs.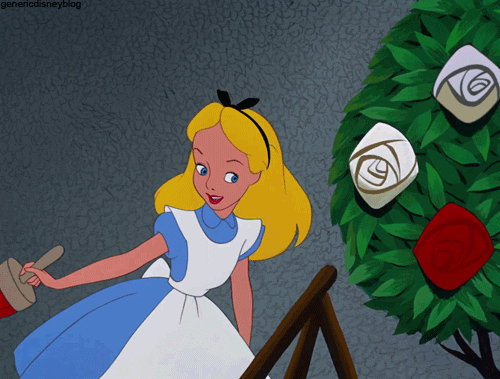 Its one thing I learned, while drawing make use of what you have even if not top dollar.
Also, a little embellishment never hurt right. What hurts sometimes is when people see age/imperfections.
I find beauty is how we see others. It seems you and I have something in common, we don't look for but can find the beauty in everything, even in hardest of times.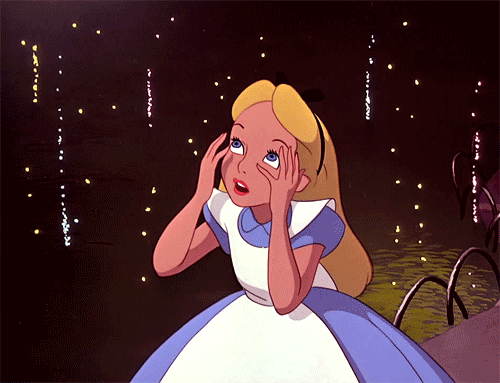 Cheers to you. You deserve an unbirthday cake or if it is, Happy Birthday.
And sure life can sometimes be maddeing but your comment was very uplifting, all the best.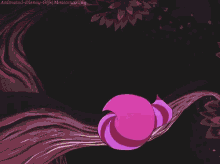 BTW one last thing…
I found who the real Alice from Tim Burton looks like here.
Hope you enjoy, feel free to vote following the post and thanks for visiting
---
Glad to know its credible considering I never picked up the spelling error oops lol
NBD. Thank you for enlightening others, introducing them to the matter yourself. You look eager to learn more yet satisfied with what you have found at the same time. Glad you found the matter intriguing. Here are some gifs that might intrigue you that did for me as well…
1) I always thought there was some optical illusion, something so mysterious about eye color. I am still working on sketches relating to eye color as we speak.
Can you guess who's eye color this is? If you look at the shape, it is wide to almost rounder aka; Wide heart shaped and if you look closer see a medium of blue-purple aka; indigo and at the same time, darker blue, almost more gray-black (blue gray). Which I found in Michelle Pfeiffer's eyes.
2) Some more inspiration, that in intrigued me in the past few months I found…
LOL concept at first, but I found some combined matches of me with some of the males of the Harry Potter cast.
You can find them here here here and here. Also, feel free to vote. Because well as I mentioned this part intrigues me as well, of lookalikes a bit as you can see.
3) I have been finding looking somewhat especially combined ones more than one at one time and I am thinking it has to do with close-far time frames, helps to reinforce concepts of face as it does with drawing to remember faces. I've found on more than one occasion of my somewhat and combined examples that usually the timeframes follow one another from discovery to discovery, and start from close timeframes to far timeframes, from now back to 2000s-1960s. Which inspired a post here. I am working on finishing it, a vast post that needs tweaking but you can see the visual timeline for yourself.
4) I have found on more than one occasion by shape, from own and others' different perspective that I have a long-round face shape. Usually others' percieve it rounder which doesn't surprise me because usually we perceive shapes rounder, more oval-egg shaped than they really are until we look closer. When I looked closer I found my closest matches are ironically of red-head actresses which I have been told half as much as brunette actreeses including:
Nicole Kidman 2/3 of the time and Amy Adams about 1/2 the time.
It's funny I start to see Nicole Kidman, but she actually starts to look like another actor at the same time with a rounder appearing face and blue eyes. Then, Amy second most I found my cousin starts to look like (more about that here). Whereas my matches I found the closest most recently…
5) Finally, I am now finding combined matches with more of a purpose at the speed of light.
Experience or eidtic memory? IDK debatable but one things for sure I have found films are a franchise itself, of endless, limitless, timeless visual reinforcements which helps when drawing faces. Here is my most recent drawn face…
Glad you found you could draw on the concept, and a few things I found intriguing I hope you do. Thanks again, don't wander off too far, too soon and hurry back. Thanks again.
---
Same to you. Fireworks are just are around the corner.
Here is a firework gif theme party while you take a break from your hard work. For your efforts are truly noted and well worth the praise.

My personal fave. You may not notice at first, but this actually has a lot of blue in it. I love the emerald as well.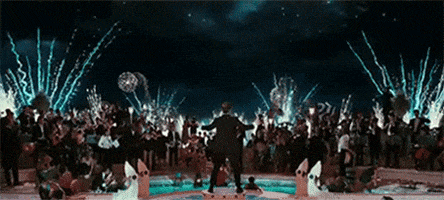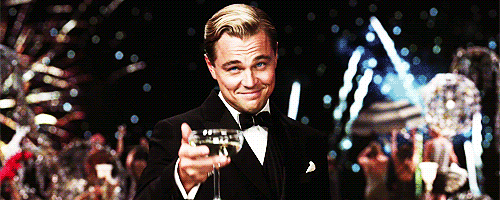 Fave film firework gif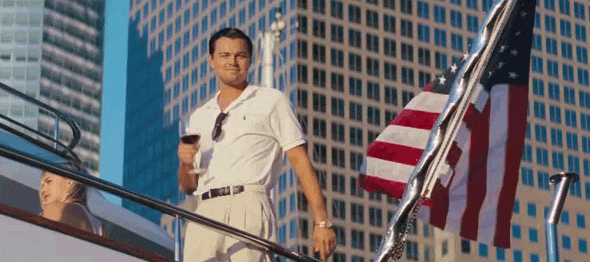 Sorry about the wait it took to respond back but just another reason, special occasion for fireworks.
Second most because 4th of July is coming up.
First, because you deserve it and thank you for your wonderful comment, lit my fire lol. You have a great holiday weekend as well!
Enjoy the fireworks with some music…
---
Small businesses?
I'm all for it.
Know some people, its not easy so I've heard many times. You've probably heard that too as well once or twice?
Anyway, bless you for helping people make it through the hard ones including me outside of financial expenses.
I don't get political lol but
Glad I could be your go-to.
For those reasons, here is a Robin Hood theme and gif party for your pleasure.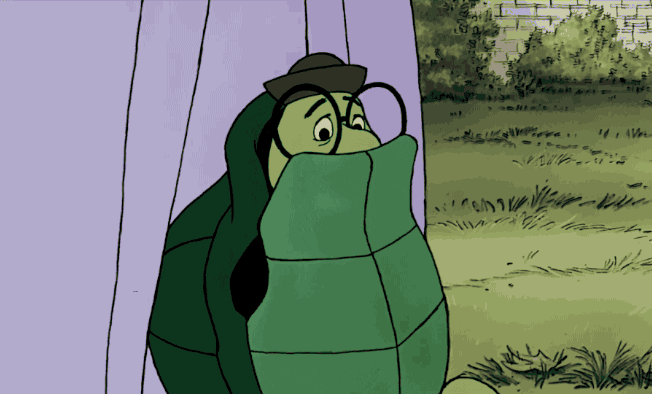 Heart of a lion speaking from yours.
Best of luck getting people established and heard thanks for visiting.
---
Heroic attempt!
Dynamite! I am glad to hear I could help as well. Thanks so much.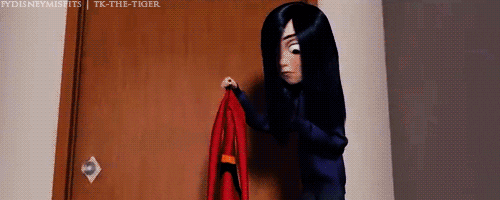 Glad to hear you won't disappear anytime too soon.
Here are some you guessed it-superhero gifs with music to celebrate the occasion…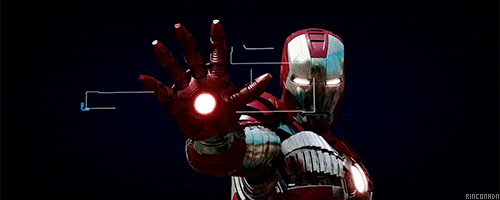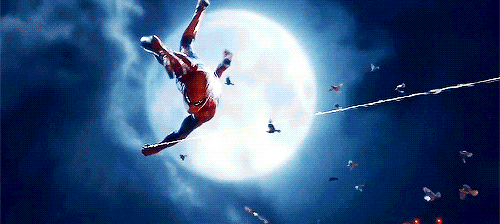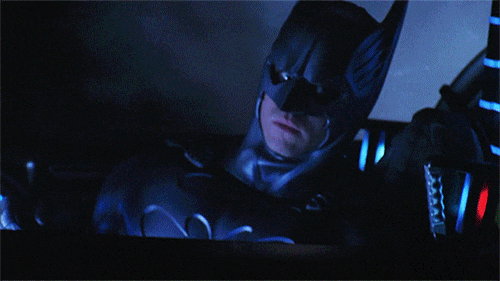 Thank you for your on-going efforts and for visiting.
---
Encore Encore! Showstopping!
You sure now how to turn heads and surprise people and absolutley
Dare I say, killed it!
Same to you. BTW here is one face I found after Chicago, about a decade later looked like Roxie and Jude Law from Cold Mountain. Feel free to vote and thanks again for visiting.
Onto my big break aka; dinnertime. Will be back shortly reply to more comments.
---
Energizer bunny was low and temporarily was out of freebies.
Got some energy back and a few more new preview posts, visual concept of lookalikes I found. More about that below…
Found another lookalike right after watching Bedtime Stories with Adam Sandler and Keri Rusell.
Thank you for commenting on the list of newsletters page.
This is a tale to tell for the ages lol. I think subscribing is no hassle and you can do….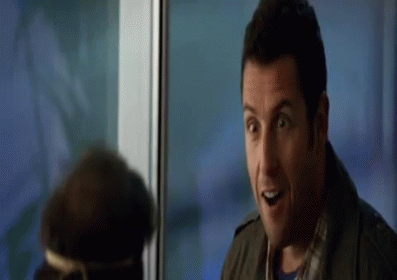 For freeeee
No really, personally am working off a free-plan which offers a lot. The only thing not offered is control on ads-my future apologies for them.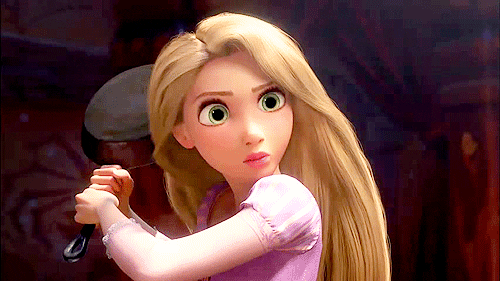 I think if you join the site and register for free shouldn't be a problem. I also addressed that issue as well as many other questions.
Hope it helps and here is a token of my appreciation, a new freebie future post.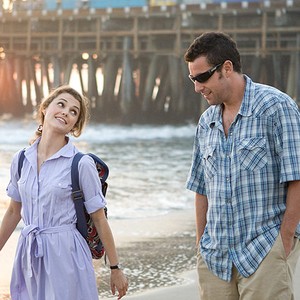 I found the "Cowboy and mermaid" aka; Adam Sandler & Keri Russell's daughter would grow up to be a princess of the Marty Motel,
someday having the keys to the castle
who would look like a real life version of the Disney's Tangled princess aka; Amanda Seyfried.
This post should be available by tomarrow evening. Hope I could be of help. Thanks for taking your time to leave a comment. May you have a happy ending  and pleasant dreams as well. Thanks for visiting.
---
Keep going? Thank you so much for your encouragement.
Couldn't keep from smiling.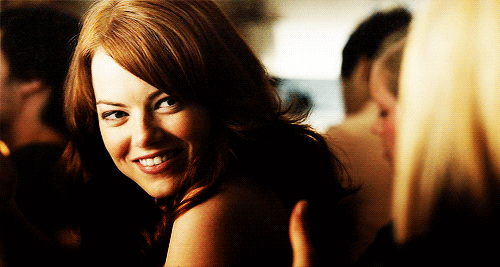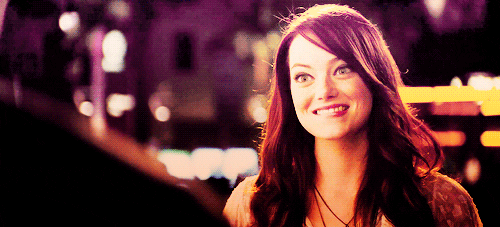 OMG Glad you are looking forward to more. Love your anticipation.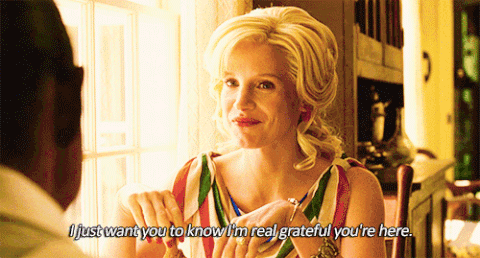 Your comment is so worth commending for this reason.
Not one, but two thumbs up and in a good way, you deserve all the gifs, all "The Help" you can get.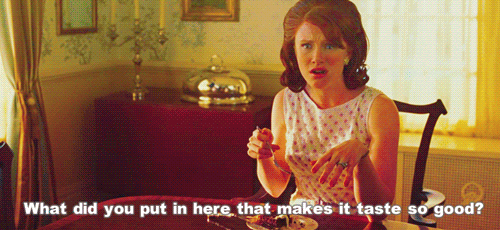 and if you've seen it know the rest lol
Here is one more freebie…
I am not sure this is Bryce Dallas Howard from The Help, but this ad featured previewed articles of Guests of Honor 
Horror stories at weddings featuring this picture of an unknown from the ad. I googled to see if it showed up, did not and is indeed an unknown.
Doesn't she look just like Bryce Dallas Howard from "The Help?"
Hope you enjoyed, I will reveal this lookalike by tomarrow to the rest of this week. Thank for your comment and for visiting.
Okay, glad I could make people feel at home and love the weloming gestures. But like me, as good and memorable as that movie was-who does not want pie right now? lol
---
Here is another comment that deserves to be served, just deserts and was just as sweet to read.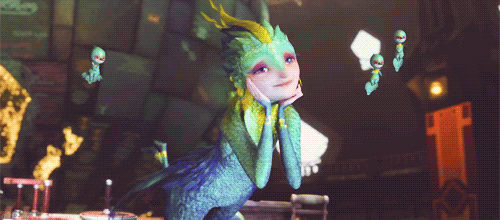 Might have been a small request, but nonetheless hit me like cupid's arrow lol. Your request/question:Subscribing is free, or it should be to the best of my knowledge. If you read the previous comment also addressed to the same matter, this issue is addressed in FAQ as well.  Hope that helps. More about your comment, when I read it…
Your comment was legendary. You are one of the first view before the end of them month to comment on the Rise of the Guardians lookalike post-congrats!
For that you deserve some Rise of Guardian gifs, even if not wintertime.
Loved your comment, had a beautiful pitch to it.
Here is another Pitch lookalike I found above. You can find him the lookalikes next to: Jude Law, Noah Silver and Daniel Radcliffe.
Thank you for your comment and for visiting.
---
Hmmm… I didn't realize until previous the addressed concern was the exact same.
Also, I don't know if coming from the same url. But, this one got my attention as well.
For one reason, you are the first to comment on that specific week of comment/sidenotes.
Congrats! Happy to help and that's exact what I intended the space to be provided for. Glad to see it is of use.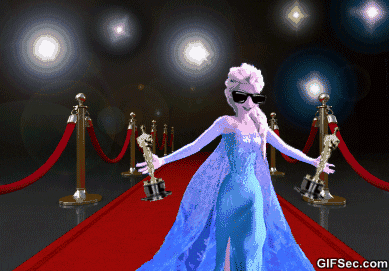 Hope you find this site beneficial in the future as well in terms of full posts? I look forward to hearing from you from the sunglasses outlet blog.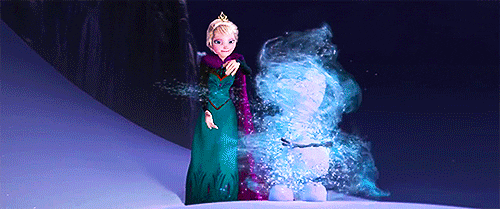 You stay cool this summer with some frozen freebies on me.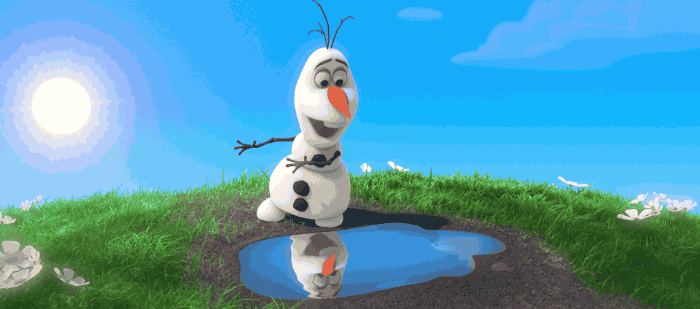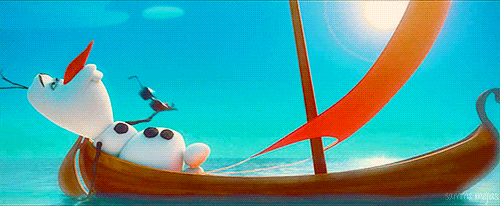 Stay cool and have a good weekend.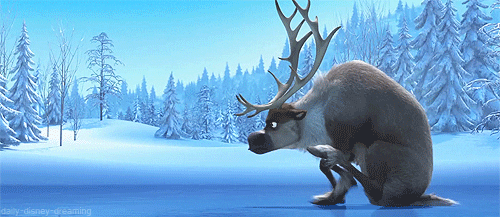 ---
As my grandpa used to say, "Just chugging along. "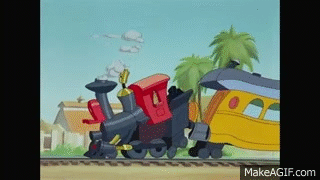 It's nice to see you're where my loyalties lie. How generous a comment!
Dog-on it you deserve some dog gifs.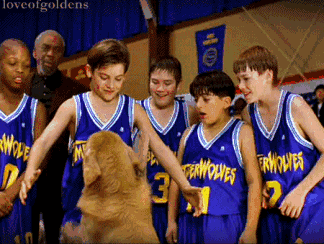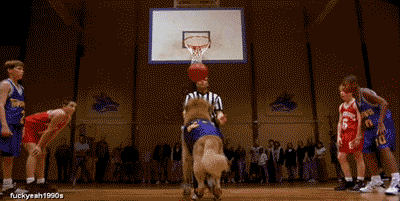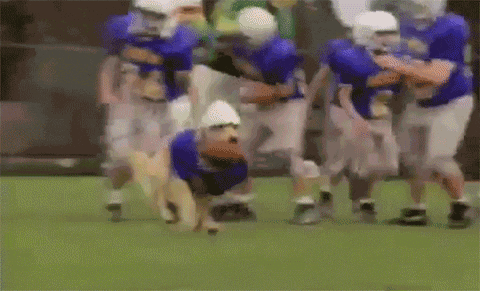 It's nice to make your accquainteance and I am on the right track.
Here is a recent released visual, freebie. You can view it under N for Nicole & Chris where it is listed in the combinations section.
Look familiar?…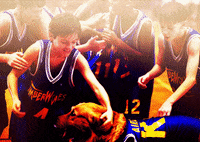 I found Kevin Zegers looks like Nicole Kidman-Chris Pine.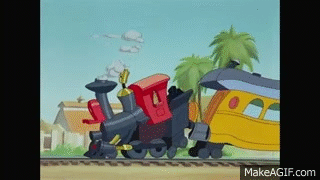 Hope you enjoyed. This train's pulling out. Thanks again for your comment and for visiting.