New poll results!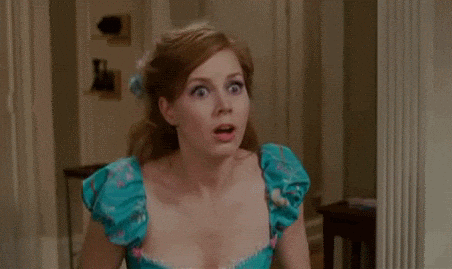 I have been awaiting poll results for a while and almost 80 new polls this summer and wow!
Awesome! Major turn around!
IDK when exactly taken but I check the polls once a day to every other day. I had found since the last time which was about half a week ago, the past 3 days after that there were 70+ new results in the last day.
A lot to go through, bit by bit but basically, this incs the results of how voted in a nutshell:
Basically here was the order they were voted ranging from:
Both 50/50-not as close

including most-least recent in this order:


50/50

:(@ 30-40 total)

Not (quite)/close but not 50/50

(@ 10-15 total) 

One gender more than the other "100%"

female or male more likely (10)
Furthermore, there are a few even include unknown faces as well. (Unknowns in this case may also refer to my face next to others. But, in this case of results I have found none of mine currently. For this reason, in the future I will see if I can post more visuals which seem to make a difference in determining resemblance).
More about the poll results below…
Close to 80-that is a lot at one time to take in for that reason…
I will work our way from the newest-oldest established ones 
Finally, I will then reveal the basic who, how and why the basic demographics/interest voted for.
So you're probably like Demographics? WTF OMG  (put in beg part)
Don't worry its your basic scientifc method questioning the outcome of results by asking: Who what when where why? But, in this case only 1/2 applies the who/what, when/where and why. They can be answered this way…
 Who/What?  T

he subject

of polls including…
When/Where?

 

Timeframe: Old vs. new

Disney

of faces and

A-B actors;actresses

mainly from furthest gone back from 

Late 80s-Now. 

Why? Interest: aka;  including Most recent ; frequent/popular  90s-Now of mainly the old Disney Channel shows and celebrities
 Most recent: Basically Fandoms of 80's-recent Sci-Fi/Fantasy including:Witches of Eastwick and Mia from Alice and Wonderland. Magical!
Now, that being said, let's start with the oldest one established and voted for which is the Frasier one.
This new find which I treasured indeed…
No really, did some digging
in the polldaddy database and I found one new vote for Sigourney Weaver from Holes of resembling two others from Fraiser.
More about that below…
Sigourney Weaver who did a play with David Hyde Pierce, did look somewhat like each other.
I could see somewhat of a family resemblance, the almost more rectangular face shape.
However, at the same time I found Allison Janney who was on Frasier with David Hyde Pierce, starts to look like Sigourney was well with a much longer, almost more oval shape.
First, one vote went for David. Recently, I then found one new for Allison of Sigourney from Holes.
Right now, it is tied of resemblance-jackpot!
This is just one of almost 100 new votes I have found in the past day. So, what was the next find? I will let you know asap TBC
---
Many more votes following this one to come. Just thought I'd slowly go into the details of one onto the next.
I will return with the results shortly once having responded, approving more comments and working on updates.
Thanks everyone for voting. I love the support and thanks again for visiting!
---
7/8/17  6:30 pm Hey guys, working on updates and overslept. Returning with more poll results including another new Oz one found the day after the rest, one step closer to 100-yahoo!
But first, surprise! New stats have arrived…
A little thing I like to refer to as "Fan-Stats-tic":
I could not believe what I saw.Here are the new stats just starting after fourth of july to this weekend. Not even a full week has past by and have already found these.
Also, following them I have been looking in deeper analysis, at demographics what people are most interested in.
First, I found…
First, originally Sophie's Choice was about a boy right?
What if he had been a she, a girl? How, who would she look like?
Remember who beat Meryl Streep at the Oscars?
before Emma,  
Jennifer
and Sandra?
Back to the Meryl Streep and this last winning Oscar actress…
This person with her usual blonde hair herself and a very round appearing shape was even described as the next one herself in a magazine article pre-Oscar win like her and yet somewhat different. Who was it?
It was Kate Winslet! Don't get me wrong, love Death Becomes her and Devil Wears Prada as well as many others
but personally I like Kate more. Yet, she reminds me somewhat of younger, British Meryl. In case of resemblance…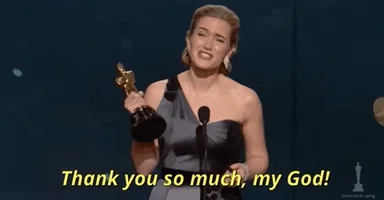 Step asside Meryl,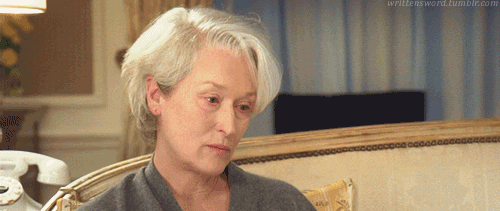 a new yet different, version of this generation.
More about the resemblance below…
You can start to see like Meryl with a close long oval shape, how she looks alike yet somewhat different and I found who else at the same time she starts to look like who was in Sophie's Choice.
and I found who else at the same time she starts to look like who was in Sophie's Choice.
Now, I didn't see the whole movie but I think Kevin Kline  was not father in the film of the two boys.
But, had there been another rendition/sequel, I found Kate Winslet could definitely pass as their daughter.
Funny enough though Meryl and Kevin reuinted in another movie a few years ago
about 30-almost 40 years after Sophie's Choice which is close to about how old Kate is.
But looking back…
Basically, I found if the two ever did a future movie, Sophie's Choice or not about 20-30 years later and had a daughter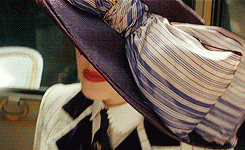 she would definitely pass as the beautiful Kate Winslet.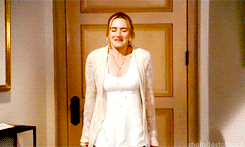 So OMG! It felt like I had come up on top against all odds myself because this was the first time I found this was one of the highest views for this one.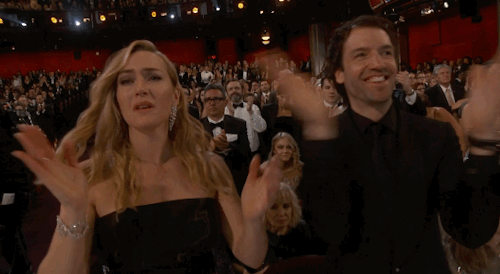 Thank you so much! If I knew who exactly who to thank I'd make a little speech myself
But nonetheless before I get a little off track more about the poll results/the feedback on this…
So what were the results?  Tabulating…
Sorry to disappoint nothing yet, but am looking forward to it.  More about the feedback, whole process itself, How 2 vote on the combination posts like this one below if interested…
Here's the breakdown/dl:
Came up with a few simple steps. Hopefully, I have figured out this process making it a little easier on both ends making it a little easier in the process
You can be the first to vote to vote and recieve a congrats from me. More about that below…
If you decide to vote, congrats and therefore your efforts! This effort, plays a major role, make the difference and therefore needs to be acknowledged.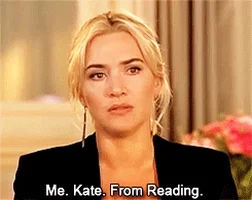 Your response including…
First, this can be done by voting who you think resembles who.
Then via comment on the sidenotes page about the poll you voted including "I voted for so-and-so".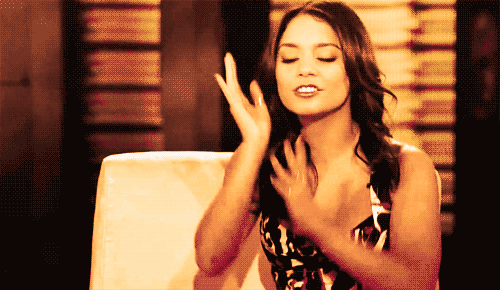 Furthermore, even feel free to say why for ex: gender and/or shape etc;
However,  Personally, I would love to put the name with the face of who voted first when.
if you wish to remain unknown
thats fine too.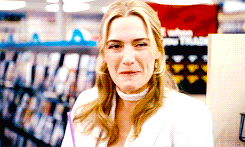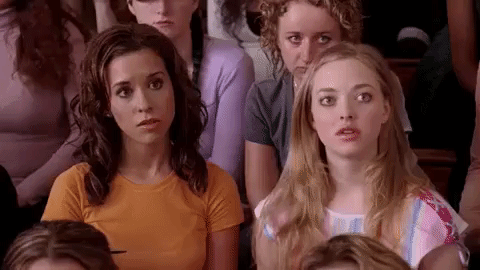 Personally, I would like to put the name with the face
of who voted first when.
But, I understand in the past, traditionally the voting process is usually done in private, not usually discussed
is usually done in private, not usually discussed and thats ok.
I have no problem with that either.
Moving on to the last part…
My response including…
Afterwards, I'll reply in the comments section here regarding the first vote cast.
Finally, I will count the votes and elaborate in a part two post.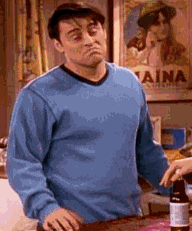 Does that sound good? Easy right?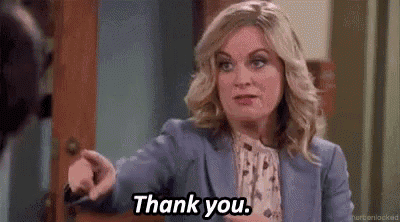 So basically, if you would like to vote, a future thank you for wanting to get involved is in order.
For the longest time I have been trying to figure this out because credit is long overdue for the people who voted on the other end.
I really appreciate your interest and feedback on this, in comments as well as polls.
Futhermore my feedback relating to the polls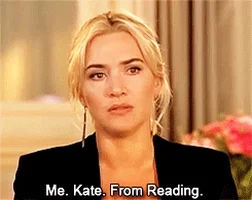 including the Sophie's Choice's Daughter=Kate Winslet:
I Can't wait to see what the results are in terms of this one-What is your "Daughter Choice" for the possible future daughter of Sophie's Choice?
Let me know and I will reveal the results in the future in the montly newsletter following this one as I calculate the results and asap.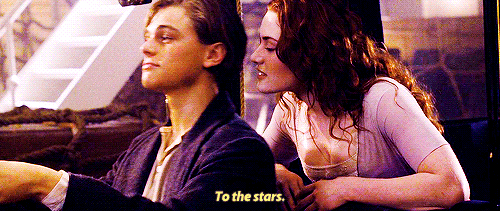 TTFN! Onto the next adventure…
Second, I think this is the first but I have recieved high views for the face shape post including the late Paul Walker, fast, furious and gone too soon.
Personally, would've loved to see him in Fate of the Furious but have only seen the first one so far.
But, thank you so much for this one I really appreciate it. Thank you for reading.
On a less of a bittersweet note , here is the most in-depth one I found including posts looked at overall and of even my own face. More about that below…
Yes you can see below unhighlighted is the word "Me". Yes, found yours truly and Daniel Radcliffe in Noah Silver.
I have even found more female matches (more about that here). Now, I found this was one of the last/oldest items marked viewed during yesterday.
Then, high views went for Daniel Radcliffe/Harry Potter lookalike  posts and some other names highly viewed following including these male and female names: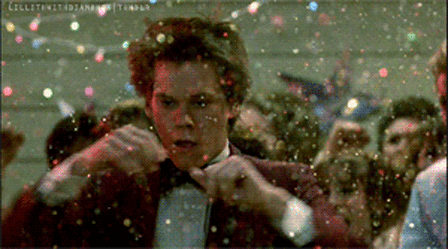 Kevin Bacon
Eva Green-Emma Watson
and Nicole Kidman
Michelle Pfeiffer-;Cameron Diaz;Amanda Seyfried.
What is interesting is in terms of viewing names before and after is the female matches included are most recently viewed and the male matches are viewed later in this occuring order, of one face to the next:
In retrograde: The order on it is male and female including…
Amanda Seyfried from Mean Girls (2004)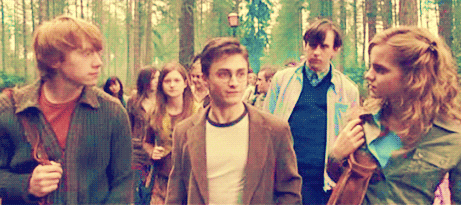 Emma Watson and Daniel Radcliffe from the Harry Potter (The first back in 2001-1997)
(Tom Cruise &) Nicole Kidman=Daniel Radcliffe (1997-1990)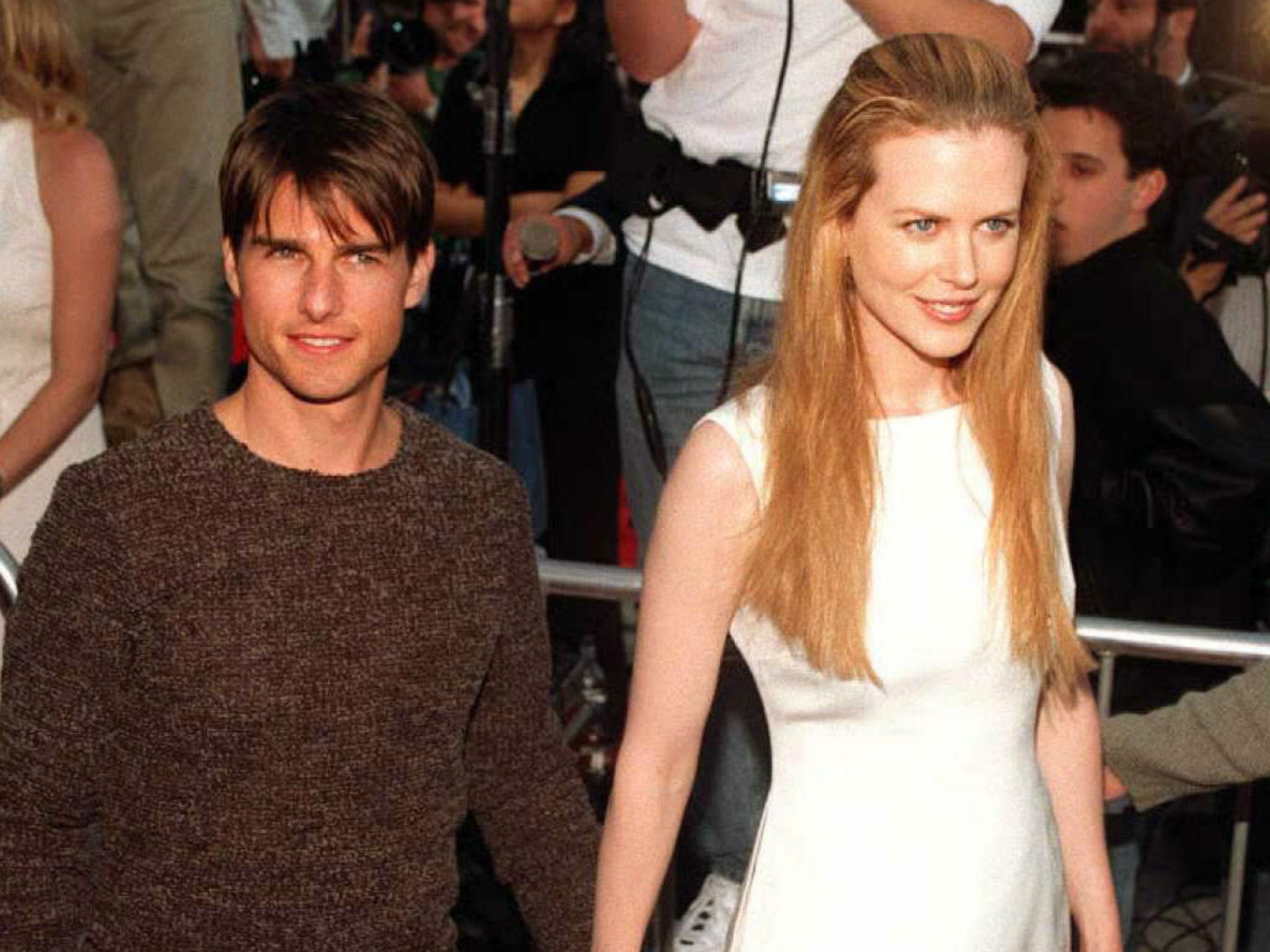 and the oldest faces shown including:
Michelle Pfeiffer
Nicole Kidman;Kevin Bacon. (1990s-1980s;1980s-1970s)
Hmmm…In addition to that of preference to reader, Hp and Mean Girls fan?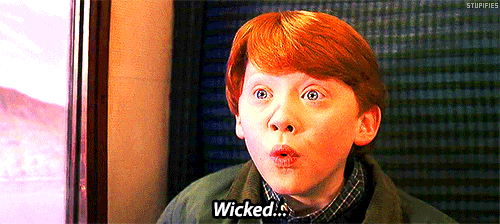 If you are, guilty, yes me too.  Anyway, before about these demographics leading to the conclusion following that below…
The common denomenator/correlation: What do all of these faces have in common?
LOL don't worry I'll explain.
Now, IDK about the user preference exactly, but
In a nutshell, I found out by looking at the order viewed including…
Two posts including to this combined one following a timeline post I found indeed relate to one another
Found they are viewed in order, one post to the next, same order of faces in one to the next including gender to gender, of female to male.
In conclusion: Proving that time is of the essence in this case. More about the details below…
They go back to related/connecting posts including the timeline post I made starting further back, from faces in 2004
back to the 1980s-1970s in that sequential order from the Harry Potter franchise back the late 70's.
A little more about the timeline was not the highest viewed, did not show up on radar under the stats
in the process but including the same faces looked at from one gender to the next in order, of female to male face.
But the timeline post even if not on the list as top viewed is the only post including the same faces looked at from one gender to the next in order, of female to male face in the same reoccuring order.
So what does the post including my face following the related timeline have to do with each other? 
Based on web page activity this is the conclusion regarding the web page activity I found:
From one post to the next

refering

back to the timeline are viewing from female to male face.

Now, in the post as well as visuals I have included my face first. I made it that way because that was the order I discovered it from one face to the next altogether.
So what does this all mean looking at the demographics?
Now due to the timeline post not showing up on radar, IDK if it is the same person resuming or joining in with newer viewers view in my post relating to the timeline post and lookalike visuals include of these faces as well.
However, people are viewing the timeline, looking at HP examples and then are looking at female-male matches from my face to his including this one of Noah Silver.
In the end of this deep analysis, it seems time is of the essence time and time again.
Basically, the webpage activity detemining Who and of what? …
In conclusion, 
Currently, based on gender, IDK if the person is/are primarily female(s) users viewing it in this order.
Or, in terms of resemblance which one is truly seen before the other and is viewed in the order introduced from female to male.
However, I have found the ordered viewed from earliest to last, from female to male gender including the faces…
Basically, time is of the essence in this case and the users viewing are definitely viewing it in order introduced and intrigued by that and the timeline even if not yet voted then, looking at other examples as well time and time again.
But, one thing is for certain people are viewing the faces in the order I introduced them so they are definitely intrigued. Still, no votes yet. If interested, you can view the quick how2process on my first note of the Sophie's choice, Kate Winslet note.In addition, I will see if I can add that do the Combinations main pg asap to refer back to.
My response to the results…
Hmmm…It seems the visual timelines really drive the message home with more visuals side by side to go by?
I will see if I can elaborate doing both in all of the examples including my face next to others I found from HP to other movies as well in the future. But, I am really interested in seeing polls including my face as well as others.
Wow! Thank you so much. Sometimes reading between the lines helps and you guys are more interested than the stats led on.
Awesome work! If further interested, don't forget to vote. Everyone and every one counts.
Speaking of polls here are some more I found in the combinations section from the polldaddy database…
Tabulating results…
More about each one below from most-least recent discussed further. Or, if you prefer to skip to the end here is the complete list of demographics, the black and white results of the findings.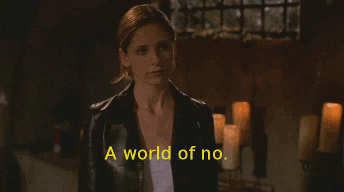 Another Disney favorite pastime…
The future is looking like… Ricky. Slayed that one, won this time.
More about this below…
This is great news! A second vote has been added.
More about the current, dominant match below…
People found Ricky aka Phil slayed Keely aka Aly Michalka in terms of resembling Sarah Michelle Gellar .
Basically, a quick refresher of the show and their future, was meant for a brief time, on and off awhile, intended for
intended for friendly relations only, nothing more than that.  For now,
Sorry, Aly turns out Ricky won this round. Guess it just wasn't meant to be?
Furthermore, I have found a second and even third, hopefully closer again female, blonde match. In addition, I found in reverse she looks like one of them in another scenario, another post.
Who is this mystery blonde actress? For more, click here and even a third one is coming soon, found afterwards in these poll results. The polls are open if you'd like to vote. I look forward to it.
In a word, of old and newer female match I'll see how the future looks. Hold on to your helmets, more on results along the way…