Sometimes…
But you guys are so worth it.
So, you may have noticed comments were skipped on Sunday?
No problem, that is because I am leaving it open for the summer because…
Comments are flooding, pouring in
and reading as much as I can responding asap.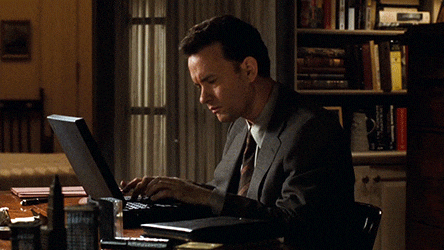 Thank you for your patience and I will be adding on over the course of the next few months.
Comments will be posted here very soon
TTFN
---
5x the usual comments=5x more response. I have been receiving as much feedback during the night as daylight hours-wow! Thank you. More about the comments themselves…
Comments are below and I responding asap from one to the next about  I believe you can click on each one to read more. If not, then I will enlarge them as I reply back to each comment. Thank you for your patience and for visitng.
Way to go!
I loved reading your comment. Nice touch with the smiley.
Emojs embellish the original note don't ya think?
Because sometimes black and white notes are just read black and white.
Whether snow or sun, hope you are enjoying your break as much as I enjoyed reading your sweet sentiment.
Thanks for visiting.
---
Thank you Gabrielle
Thank you for keeping the faith. I love your optimism as well as smiley face. Not today, but maybe someday
I'll take flight. Your kind sentiment is what dreams are made of.
May you keep your heart light in the darkest of times.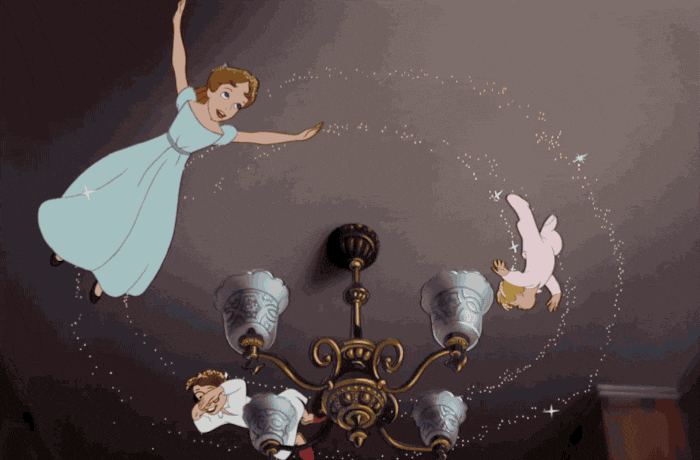 Know you can always find your way back here when lost and I am glad
to be your guide as well as you have made me believe anything is possible.
You have a safe journey in life as well. Thanks for visiting.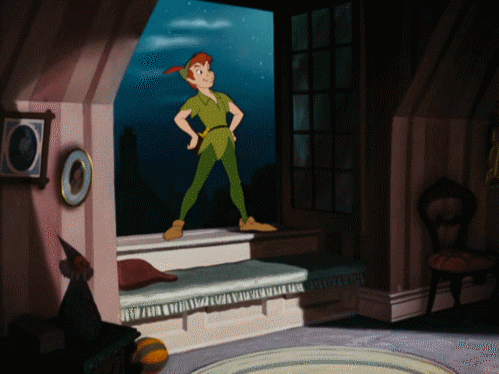 ---
Trouble-free? I try.
Nice to know
that I hit it on the head
lol
I am glad to hear it.
and love to hear it
You make me wanna do a little dance, make a little love on my taco night.
I'm getting hungrier by the minute, getting closer to that time. Anyway, thank you for your comment and for visiting.
---
On the subject, you've made the incredible effort as well. This calls for some Incredibles gifs to mark the occasion.
I loved how you used the term, "Excellent process"
Its nice to know and no longer question…
Its nice to know you have confidence in me. Glad I could be there to help out. For if you're game, I am.
Thanks for your comment it was a super one and like the movie, glad it was made the effort and hope to see more from you. Thank you for your had to be said
Incredible comment, gotta jet.
---
Wow I have to say in a positive sense,  egg-head comment-top grade A to you as well.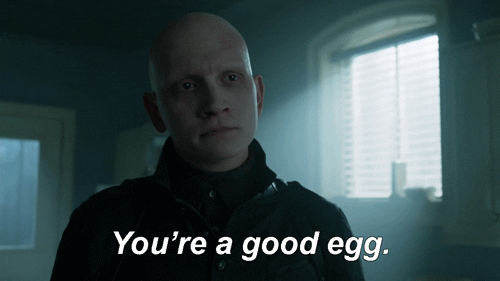 Glad to hear it.  Love the smiley and
In addition, reference to gif I was never much for porridge, more of an egg person anyway lol
Anyway…
It's nice to see where your heart lies.
You're a good egg I commend your effort as well.
Thanks for thinking of me, leaving a comment and for visiting.
---
"Tasteful?"… Wow!
Isn't it funny, these past few comments I have subconciously read and made references to food,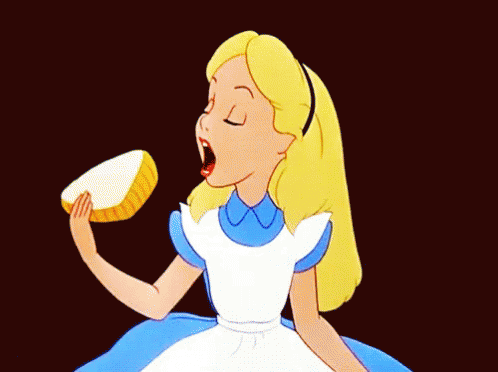 in both cases I am hungry for more but nonetheless thankful
of what I already have-a great reader like you.
I enjoy food, but I especially enjoyed your company and what you had to say.
Cheers, and all the best. Thanks for your comment and for visiting.
---
First?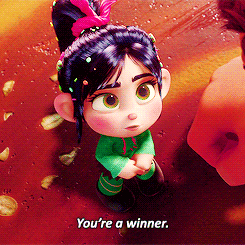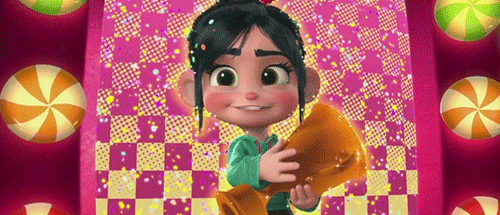 Well, I'm game. It's nice to hear.
Thank you for getting involved with the site and…
I am glad I am you first go-to, make me feel like I have reached the top.
Thank your your wonderful comment and for visitng.
Now I see I am still making references to foods, even if in the smallest sweets food is indeed calling me and I wish not to keep unintentionally repeating this theme even if in the smallest.
So before you go…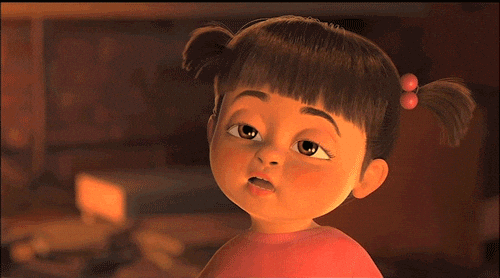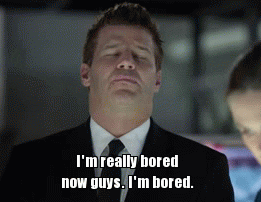 Time for a break from the blog. I will  be back later this evening with more comments. Thank you all for your support and for visiting.
---
Transparent?
Well wow, this one made me look 2x
I cat resist your wonderful comment. It's nice to know I my concept is as you put, "Transparent" in all it's wonder.
Thank you so  much, couldn't resist your comment. Time to put this one to bed for now. Thank you for your comment and for visiting.
---
If you can't wait for more comments, gaga for them as I told my last reader in reference to all,
on my way back home and offline. I will be back very soon.
Thanks for visiting.
---
Wow, I just went from…
to
Thank you so much.
First of all, congrats for commenting on this post. It mightnot be the first of the month but certainly the first I've seen comment on this post in a while.
Also, quick tip: For a subject not normally touched on in broad terms its alot to take in but, you can always
Go home, start fresh on the home page. Hopefully I made the navigation user-friendly and the posts to guide you along the way.
Thank you for sneaking a peek at the site and keeping it in mind. I look forward to hearing from you in the future and thanks for visiting.
---
Effort?
Thanks for noticing.
How thoughtful. This made my day! Also, I love the smiley-nice touch, made me smile as well. Come again soon, glad you enjoyed it.  Thank you for your comment and for visiting.
---
LOL In regards to the post of the Jenn-Liam affair…
Intellegent?
Sometimes there are days where its like…
Was never good at archery.
Couldn't even get the bow and arrow to stick before letting it go lol
However, it seems you and facebook suggest otherwise…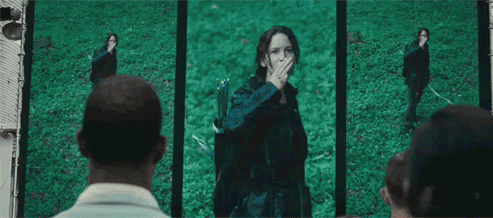 On the subject of Hunger Games, my Psych teacher has discussed,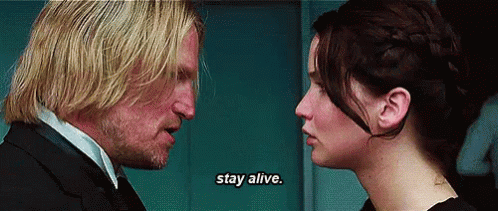 intellegence=adapting to enviornment=survival.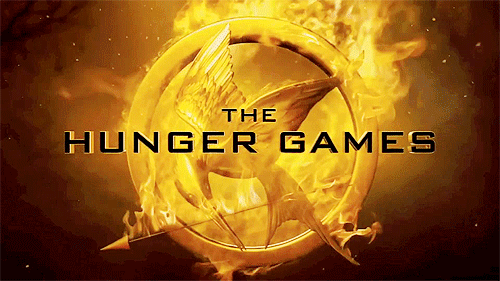 However, IDK if I would win the Hunger Games for real. Either way winning or losing, you definitely make me feel like a winner. On the subject of Katness and Hungergames…
BTW if you're looking for more Hunger Games matches I have found I look like two characters (One including Katness and another, male character) which ones?…
More about the post here. As far as result, it's practically a tie breaker.
You can be the game-changer, the volunteering tribute in this case of the people participating in polls. For more, click here and feel free to cast your vote.
If you cast a vote, please comment below with your username and I will reply with the providing a link for the final results.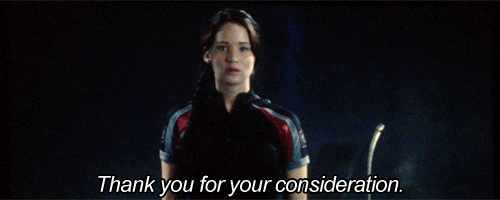 Thank you for rooting for me in the long run and good luck, all the best.
Thanks again, for your comment and for visiting.
---
So after this one you're probably like…
IK don't freak out, a little overwhelming with all of the comments on one page including the ones not answred yet below. I am answering them asap and spacing them out page by page as we speak.
and no need to feel shut out. Remember, this page is open for the whole summer break not just one week.
Personally, I am debating on releasing them by season seeing there are so many wonderful people commenting at once and can't wait to reply back.
While waiting feel free to vote on polls.
I look forward to hearing from you all. Thanks for reading and for visiting.
(More below coming soon).
---
Wow!  You deserve a Kirsten Dunst gif party!
So this morning out the door was like…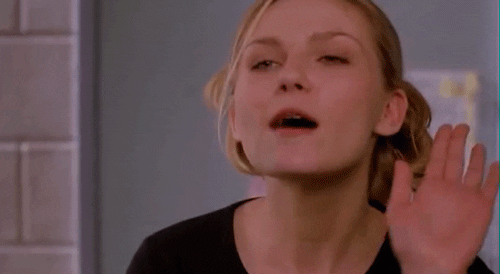 and Bring it on, bring on the day. But then I saw your comment and was like…
Right on! Way to go. Thanks for cheering me up.
Your comment was worth reading for a few minutes and enough to post here, save for a lifetime.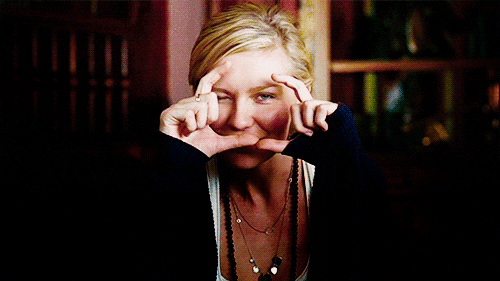 Thank you for that. This one's fairly new and I am glad you liked it. In reference to Kristen Dunst movies and my day now I am like…
and have, enough of the drama.
Thanks for your heartwarming comment, the referal and for visiting and thanks again and all the best
---
For anyone?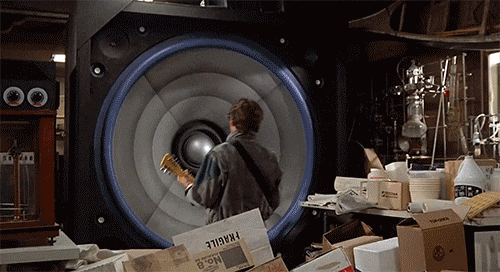 This one blew me away and
whoa, what impact.  I love your enthusiasm.
Sometimes its like…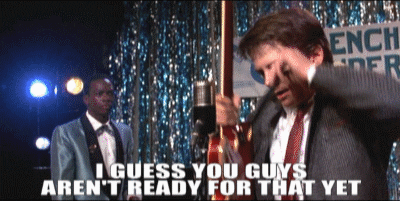 You could say I get inspired by drawing, faces looking at the shape.
I found looking at the shape is not discussed, but there is alot more to look into very much and yet to be explored.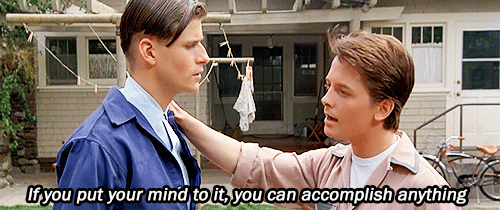 Thank you for your influential comment. You make feel like I can change the world.
It's nice to see there is well, "a future" with this. The end of this gif party where back then it would've been like-what's that? lol
Anyway, thank you for making it a more promising one with your thoughts, you make yourself a good future yourself and thanks for visiting.
---
Enriching?
I'm impressed. Sometimes I need my thesarus on hand. Great word choice, you sound like quite the writer yourself.
Its funny that is the only attachment, not post that has been getting alot of "Bytes" in terms of feedback.
I know where that's posted, the timeline post right? Glad you enjoyed it. I will be tweaking that post every now and then. I think its one of the biggest posts I wrote. Speaking of timeline, I will be making some in the future including single faces. Here are some just for fun which I found on the web…
Jude Law;Rachel Weisz (Middle to right) in 1990s. Pre-acting
Pre 1980s-Now
Post 1980s-Now…
Not my own made, but I did make gradual versions and more of those to come. More aboutt he concept below…
Notice how Rachel's face is wider-more square appearing as well as Jude's? Whereas before they look like their faces are much rounder? In Rachel's case, oval-like and Jude's, between heart to long-egg shaped. You can see see the difference from pre 1980s-recent.
Tune in until then. Thanks for visiiting.
This level?
Its seems I have outdone myself, some kind of record!
Yes man! What an awesome comment youve made me feel like I have taken it to the next level and well done. Thanks for everything, for visiting.
To be continued…
---
Back to home and I will be sending an owl this way very soon with more to come. Thanks so much for visiting.
El dueño de la cara forma keh1016 en respuesta a Vanessa: Vea mi respuesta traducida bajo "Espanol".
Espanol/Spanish: Considero que este tema debe tratarse como se ha tratado en este post. Muchas webs lo manejan de forma inadecuada, lo que contribuye a su desprestigio y desvaloralización. Menos mal existen webs como esta para compensar el daño.
English/Ingles: I believe that this topic should be treated as discussed in this post. Many websites handle it improperly, which contributes to its discredit and devaluation.
There's hardly any webs like this to compensate for the damage.
Espanol/Spanish: No es un feliz año nuevo, pero definitivamente vale la pena celebrar
Ingles/English: Its not a happy new year, but definitely worth celebrating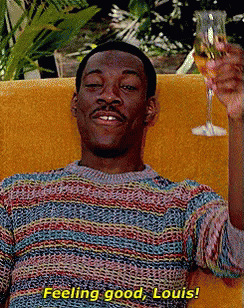 Espanol/Spanish: … y anima a esta feliz ocasión. Gracias Vanesa por tomarse el tiempo para comentar.
Ingles/English: …and cheers to this joyous occasion. Thank you Vanesa for taking the time to comment.
Espanol/Spanish: Es bueno saber que el trabajo está bien hecho.
Ingles/English: It's nice to know the job is well done.
Espanol/Spanish: Me encantó lo que tenía que decir y aquí hay algunos Gifs lugar de comercio junto con una vista previa de lo que viene el próximo mes, algunos regalos si usted …
Ingles/English: Loved what you had to say and here are some Trading place gifs along with a preview of whats to come next month, some freebies if you will…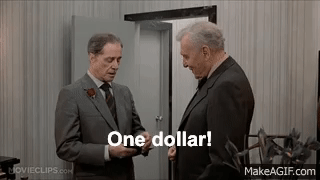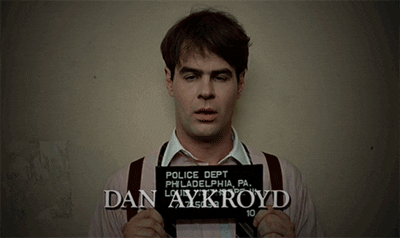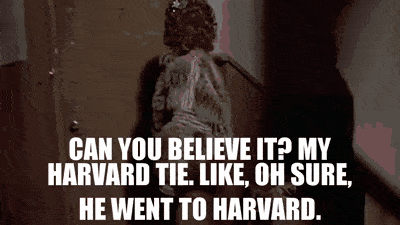 Spanish: Aquí hay un nuevo, travieso animated lookalike para su placer. Uno de mis más recientes realizados y ni siquiera han publicado en un puesto aún. Te gusta y gracias por visitar.
English: Here is a new, wicked animated lookalike for your pleasure. One of my most recent made and haven't even released it in a post yet. You enjoy and thanks for visiting.
Don't worry, your comment is hiding for now, not gone for good.  I am in the middle of sorting and fitting comments page to page in the exact order as shown before.
Your comment will appear asap-thank you for your patience. To follow that, more comments on the way for the summer. Yours could be up here. Be on the lookout.
Thanks for your support and for visiting!