6/4/17 3 am
Where's my head this week lol Forgot to publish the newsletter due to updates this week.
But no worries, here are some new poll results I found today…
If anyone remembers an old-time favorite Holes? Another great, classic hit back from 2003.
I found the Mr Sir, his busy-body self
and the Warden
together look like
Demetra from Spy Kids 3 aka; Courtney Jines.
Sorry Mr. Sir, its a girl. So far, like her dramatic performance the Warden is dominating the other gender. Awesome turnout guys! Thanks for the votes!
We'll see how this plays out. I will do some further digging, watch these results in the future. For now, feel free to guess and vote while I take my leave.
Or, as Stanley might say, "Fill the rest of the holes in yourself."
This one "Sounds" good to me
So far votes were going for Christopher.
I was just going to announce the results when it was taken once more and now…
Couldn't believe one vote was received for Jason Issacs-wow!
Wait til he hears he might look somewhat like the two, or the handsome captain from Sound of Music? lol
Time will tell who they resemble.
Thanks for voting and making my life more musical.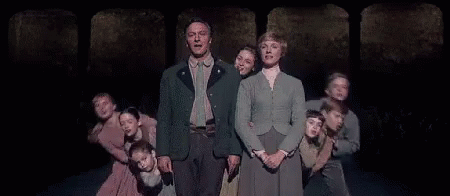 And sadly must say goodbye, put this one to bed for now.
On to the next…
Another Harry Potter character resemblance.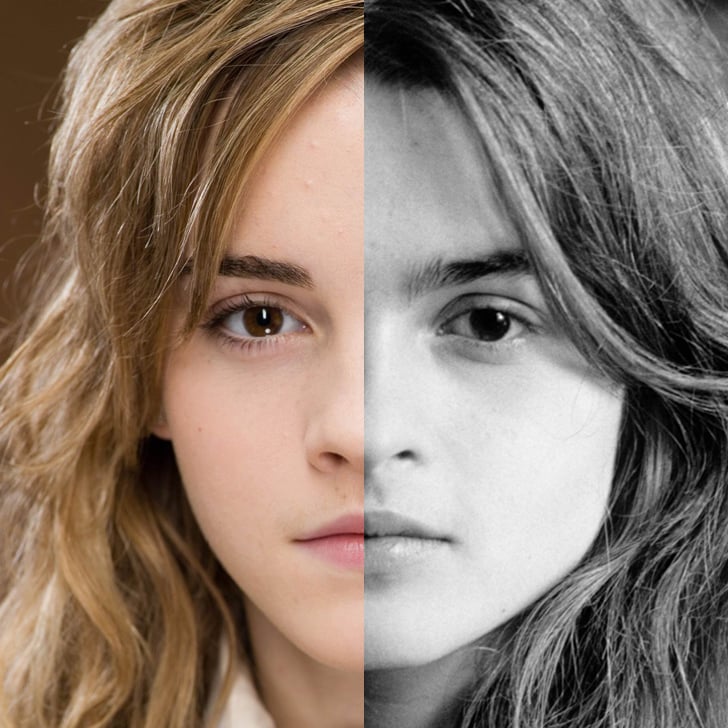 Okay, pretty obvious Emma and Helena look alike.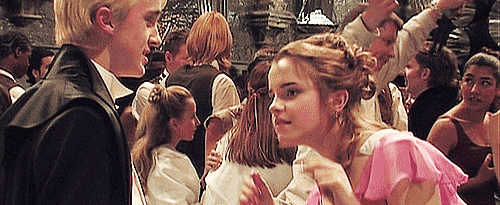 But, I did find another match, much different than the last.
Who is this actress? (For more about that match I found after the fact, click here.)
Thank you for participating in the Dramionie poll. In addition, I have found a match for Lilly Potter & Severus Snape. Who is (s)he?
I will reveal that next month in the next updates page keeping you posted, sending an owl your way.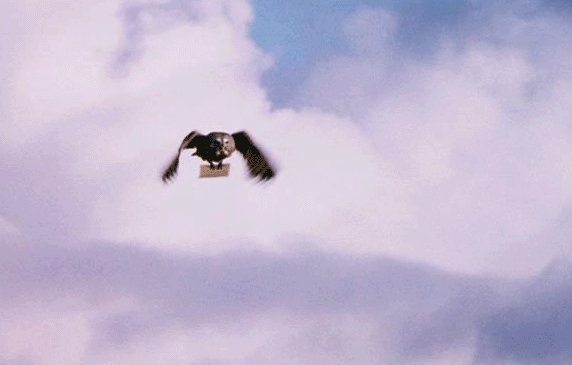 Thanks again and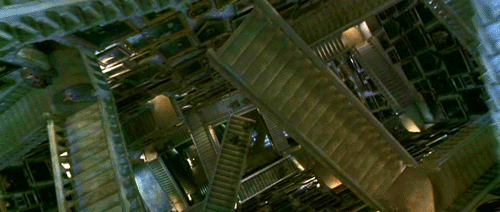 On my way to the next poll result…
Wow, magical!
Another vote including Harry Potter.
Personally, I'm thinking it had to do with the fact a marathon was on within the past week. Anyway…
I think this poll was taken once before. I remember the last time I viewed it was the first time I viewed it, so this makes 2.
A 2nd vote was given for both omg!
Yeah, the two aren't together anymore. But, wouldnt've had a bad looking son.
In reverse, I found Nicole looks 1/2 like Dan
and someone else…
Who else is the other half/at the same time? (For more, click here).
Awaiting for further results, so that's all for now. Thank you so much for your votes and on to the next possible pair of parents…
According to the polls
Back then, Peri Gilpin wasn't as famous but after seeing Frasier, she's known as Roz from Frasier.
After watching a few reruns I started to notice that not only she starts to look like Roz,
but both.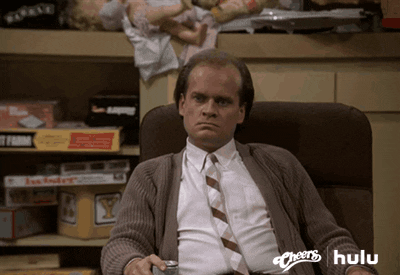 According to the votes, other people have too-wow! 4x the votes! Wow! What would the doc have to say about that one?
Looks like the doctor might need a doctor lol.
This poll's not close for business but with this one I will say, "Our time is up". Onto the next…
Last but not least, rewind from Frasier to Cheers to the most interesting poll I found which might make Cliff speechless himself.
For the longest time, the votes read 50/50 Woody vs. Elizabeth.
Then, it said Woody.
Now, a third vote has really changed the game plan, the outcome here.
More about this below…
Fast forwarding ahead to 1997 including Devon Sawa from Casper himself looks like
Woody back from Cheers next to Elizabeth in the most recent, Hunger Games franchise.
So far, the current results read 2/3s for both-1/3 Elizabeth.
Aka; Elizabeth is winning, ahead by the tiniest bit.
This is ironic because at first what I have found is
usually, people notice gender and vote based on that, or vote based on shape 50/50.
However, this one so far seems to be flipping back and fourth from gender to gender.
Hmmm…This is the one people can't seem to make up their minds about, so it may just be 50/50 in the future?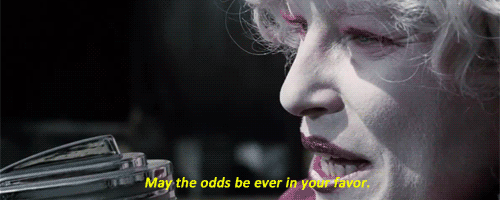 LOL We'll see.
Thank you everyone for a great first week. I haven't been back in a while to look at polls. I look forward to all future feedback and remember other polls are available as well. Would love your feedback with those too. Thank you so much for your support and
time to go. I will be back later and thanks for visiting.
6/11/17
I know what you"re thinking-I'm only back to update about stats
which after a while starts to sound like bragging, like a self-involved facebook page
Me Me Me…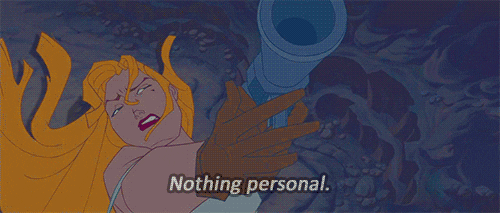 Actually, not at all. That is not my intention. First, I check the progress every day during updates and report as much and soon as I can and lately…
Unfortunately, I haven't been reporting stats, web page activity as often as I'd like to because
I have been working on alot of different projects and am respond to comments per week as much as I can.
That being said, coming straight from the heart really I could have not done it without you.
There are not enough thank you cards/comment pages in the world to thank everyone personally. From the bottom of my heart,
And yes, I do have some stats, yes a few and couldn't believe of how soon the response myself. Then, it's off to finish some back links to some pages I made and finishing some new face shape reading posts (about 20-30 more).
Here are some stats I found this past week…
Wow! Was giddy like a kiddy when I saw a post I released less than 24 hours ago including a somehwhat-alike of Hugh Grant and James Marsden…
recieved high views.  (For more you can find this under authorkeh1016;Newest 50 posts;Updates main page on the side menu and coming soon to H list for somewhat-alikes).
A cheesy pun but I must say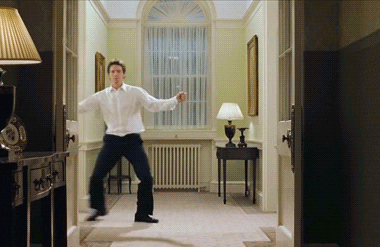 A Hugh-resemblance and improvement in stats lol! Not too bad a match, somewhat alike yet somewhat different. Speaking of, a part two I also found he looks starts to look like Sandra Bullock as well.
On to the next this "Notice", little memo/note of what I found…
The late Robin Williams, often imitated but never duplicated, not fully anyway I found a similar,
familiar resemblance, and a little bit of the young at heart, magical spirit living within Daniel Radcliffe
and Michelle Williams who could pass as the next generation of Tinkerbell, after Hook and Patch Adams as well in ….
Michelle Williams.
Personally, I had a lot of fun making a double resulted in combined lookalikes, of this one, of Robin to his costar Monica from Patch Adams.
Who do you think either one (Daniel and/or Michelle) of them resemble?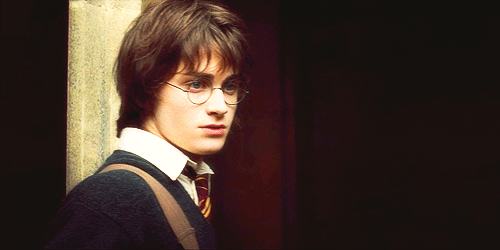 Be the first to let me know in the polls and mention in the comments that you voted and you may just receive an honorable mention from me on the comments page for your noble deeds are worth being noted. Also, the same applies for others unmentioned not yet voted as well. Thanks for your particpation. Unmasking a new stat…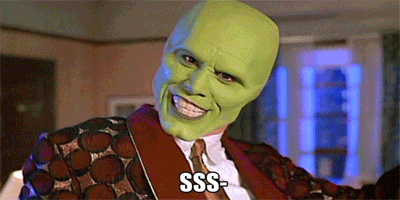 There's no doubt Stanley had a thing for Tina played by Cameron Diaz from The Mask. But, for most of the movie Cam's character was affiliated with Peter Greene.
Now, most Jim Carrey/Mask fans probably were not rooting for Dorian.
Still, if Dorian and Tina had something going on behind the curtains, after the show and she had a daughter,
I found she would definitely look like the mean girl from She's All That & Whatever It Takes aka; Jodie Lynn O Keefe.
No votes yet, but again be the first to vote leaving your comment and I you may just recieve an honorable mention.  Thank you so much for this high view. Onto the last three…
All in good time is the keyphrase here.
I found Amy Adams and Jeremy Renner together look like this unknown actress from Hitch above and Tom Felton from Harry Potter. It was brought to Jeremy's attention that he has a mean/angry face,
in general implicated bad but apparently so far from what I have found not so monstrous, not too bad looking a match, for a boy and a girl match.
Again no votes, be the first to vote and if you read my previous message regarding this you know the rest. Thank you for the high views.
Onto the next discovery…
Bulldog's in the house!
Its funny pretty much all of the cast including the sons, the father and Bulldog from Frasier
have a wide-square face which is 1/2 of what I found in this person from Harry Potter in the past.
I know what you're thinking-another Harry Potter resemblance, same place
but from a different time, different place, setting, this time from Frasier.
Now, who did I find one of the members looked like Bulldog a bit, and at the same time as Daphne?
Daniel Radcliffe. It was magical to see this post I believe less than a month old is already received high views. Thank you so much.
In addition, it seems like Harry Potter lives on, no matter whether or not marathons are going on, especially if they are it seems like people look up the names and find the posts I have made.
Either way, thank you for your participation with the the high views. I would love to see the same with the stats. I have even found who I would look like with characters as well omg wtf and lol right. Where can you find them? In the A-Z section of course. On to the next adventure… Last but not least,
I am 50% sure I reported high views of this before, either way is great news, possibly 2x a charm? Anyway…
Absolutely another one involving the two Michelles one generation to the next
of Hollywood, of Michelle Pfeiffer looking 1/2 like Michelle Williams. I found she almost starts to look more like Jeff Bridges.
Nothing yet, votes are now open. Best the first to cast your vote, leaving a comment saying so with you name and look out for a special mention from me.
Again, fabulous absolutely
Thank you everyone for your support. Here is a sneak peak of what I am working on so far. They will be available next month on the updates page.
This slideshow requires JavaScript.
Hope you enjoyed this segment I am off to work on more posts and thanks for visiting!
6/15/17 9 pm
If you're like…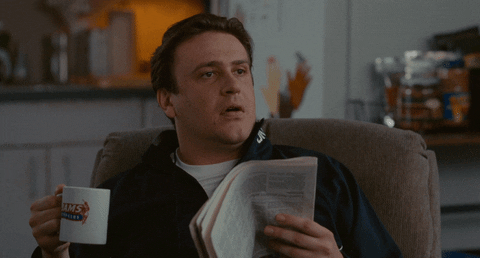 Don't worry. Still around and checking in every now and then.
Currently working on backlinks for some released and upcoming updates this coming month.
I also have lft the comments page open for the summer. Hope you are enjoying yours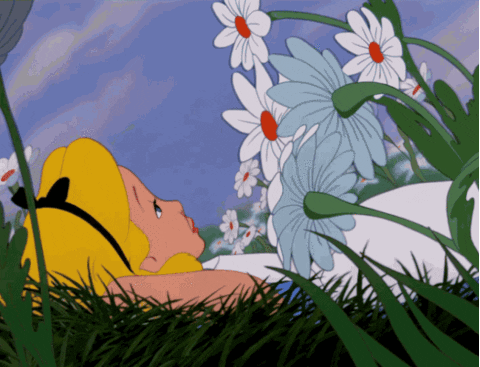 and
feel free to drop be a comment, you just may see it up there. Also, if you wish to not remain anonymous, let me know who and/or what poll you voted for and it may be up in the future stats and/or a future part two post. I would love to hear more from my readers.
Speaking of stats here are some I found for the week…
Wow! Nicole Kidman from Lion and as well as many other films including Practical Magic recived high views including this unknown morphthing.com morph I made of her and Mila Jovovinch.Altogether, I found the unknown looks somewhat like her and also of matches of Mila. First including the Practical Magic post and more about the Mila Jovinch resemblance later.
First, I found that Nicole Kidman and her x-bf in the film Jimmy Angelov together look like this unknown
look like this unknown similation I made.
Couldn't believe it was highly viewed. This response had me like…
So excited and just can't hide it.
Still anticipating for results can't wait to see them and gotta fly
Jump back,
all the way back to last December? Wow! It's nice to know people are referring back to old pages.
and where did the time go? Its no longer snowing. Can't believe a newsletter, an older one at that is highly viewed. Hope you enjoyed the surprise I left for the special occasion on that page. Speaking of surprises…
Well, shouldn't be too surprised because I did mention before that there were two posts including the same face: Nicole Kidman, but this time I found the morph I made of her and Mila Jovovinch together starts to look like two people from another film about 4 years later called
No, really not a personal suggestion that's what the film was called lol.
It had two faces Shane West and the red head who played Allison in the film
who I found looked like the unknown below on the far right…
First, you may notice that she starts to look like both and almost more like Allison in the middle above. Of the same gender, from Alison to the unknown on the far right I found that they both had similar matches to Mila Jovovinch, but both having a longer, flatter shape whereas Mila herself
has an almost more rounder, in between oval-long oval shaped face. So, basically from left to right, narrow-oval shaped faces from gender to gender having similar face matches including this unknown shown above on the far right using the two faces:Nicole Kidman-Mila Jovovinch.
First, used in one example, 1/2 of Nicole and 1/2 of someone else including Alison from get Over It with close matches of Mila Jovovinch.
Now why bring these two up together? Found one right before the other looking at the web page activity. Seems like someone is interested in the combinations and the unknown morpthings.
Yes, those are really fun for me to make too. The combinations, match making are one of the most fun parts for me personally.
I wish I would find more unknown faces/simulations more often, like a puzzle figuring out who they look like most to least and even finding more than one example as shown here. Or, in short if you prefer, wish to call it "Match-making" that's fine by me. Also, off the top of my head I was playing around on morphthing and did a simulation made up of one cast member from 21 Jump Street and then she starts to look like one of the male members at the same time.
More about this concept… Personally, I am still working on the name to call it besides combinations. Any ideas?
Feel free to comment below.
Also, if you like any enough feel free to vote with/without mention of your name in the comments below to receive credit for your vote. Thank you for voting and speaking of…
This vote below, most recent was featured on the December Newsletter page.
So, this time the newsletter led to this post. Then, the previous of these two
from one to the next were viewed as well.
Hmmm…
People seem to be looking for more than one combined example, of one face to the next. I can't wait to see how this plays out here is the last one.
These two, like night and day, drama and comedy and yet together not too bad a match (in this case 2) huh?
More about this post below….
This is one of my most recent posts. I had released it from the end of the last month on the updates page and it already has high views. Couldn't believe what I saw-awesome!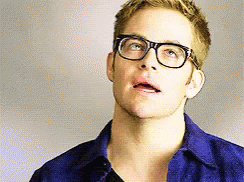 Sorry, no votes yet for either but you can be the first.
Finally, it was a great ride guys. I am working on backlinks and more posts as we speak. Keep an eye out on the face shape readings posts and comments page. I am adding bit by bit with a lot more to go on both of them.
Thanks again for support and for visiting.
6/21/17 6 pm
Trying to keep my readers updated and physically updating at the same time. I appreciate all your support, thank you so much.
The comment page is responding to my readers and I am answering as many as I can asap. Also, be on the lookout for some more face shape reading posts. I will be adding more links today, as many as possible with a few to start.
Finally, time for a round on me of this little segment I like to call,
"Fan-statstic"
Here are some new stats for the week and it's only the middle of week wow!
First of all…
I
Over 200 views already I am absolutley speechless, glad I am thanking as many people as I can on the comments page at a time in response, this just shows my work is really paying off in this aspect of feedback as well. Thank you so much!
In terms of page activity/demographics…
I believe this is one of the newer ones, The Help and Interstellar I think were on the past week a few times for that reason I believe Jessica Chastain's face shape was googled and this came up as one of the top views following Emily Blunt's face shape also high viewed as well.
Hmmm… I am sensing we have a Jessica Chastain fan from the Snow White Winters War movie? Either way, more to come I am planning to release Chris Hemsworth and Charlize Theron's face shape reading. They both will be available soon.
Also, btw next month
be on the look out for more Charlize posts as well. I found some new combined matches including her face who I found looked like two others that have made my childhood more "Musical". 
That's all I am going to say now, not going to give away too much.
Here are some more stats…
Hmmm… This past month Maggie Lawson
has a new movie on the way coming to Halmark channel so, there were 3 posts including her face as well as others on a tvs show played on the same Halmark channel as well including Home Improvement-more about this below…
There are 3 related, highlighted posts for the first time highly viewed and fairly new:
Ty Burell & Diane Kruger=Maggie Lawson
Zachary Ty Bryan & Maggie Lawson=Me
Maggie Lawson & Jonathon Taylor Thomas=Nicole Kidman
Basically of Maggie Lawson and the Home Improvement cast from Halmark channel. First,  Maggie Lawson who I found looks like Modern Family's father Ty Burell who was also in National Treasure with Diane Kruger, who she starts to look like just the same.
From Nancy Drew-National Treasure it may not be such a big mystery after all that she looks like the two. But, still case not closed-no votes yet. But, it was really cool to see this was highly viewed for the first time.
Second, another one including Maggie Lawson was highly viewed of the second including Zachary Ty Bryan. What is the connection? DYK Maggie Lawson was in Home Improvement way back in the 90's?
She was Brad's girlfriend/fiance and I found looking at pics tht I start to look like the both of them. I don't think this has been voted for yet. But, I do believe following this post which brings us to the final one of…
Maggie Lawson & Jonathon Taylor Thomas=Nicole Kidman that people were comparing another example of me and Maggie Lawson. IDK if before the Maggie Lawson ones if ones were viewed of me but basically what I gather from the second to third example, is
they were looking at Maggie about the same time as me and then starts to look at other different examples not including Zachary they are starting to see Maggie-Me. Aka; it seems like they are seeing gender first, but not clear if they find it to be 50/50 or not.
To be continued…
Above featured after the Maggie Lawson examples I found that people as a result, people started viewing posts of me, Steve and Keira. I found that I start to look a little like both.
(pic coming soon).
At about the same time, I found they are looking at Steve posts.
Either, they are big Steve Carell fans or are starting to compare, see Steve's square shape more tha Keira's. Its funny, I do see that a little myself because I do see a little Steve in my cousin. (Pic coming soon)
But, IDK about the votes yet, seeking a vote to the end of the universe-and the quest continues.
Finally, around the same time of these posts right after the Maggie Lawson posts people were looking at that and before both of them, around late last night were looking at:
David Hyde Pierce (Niles) & Jane Leeves (Daphne)=Jude Law
Kirstie Alley & John Travolta=Lindsay Lohan
Mary-Kate Olsen & Jason Clarke=Taaron Eggerton
Michelle Pfeiffer & Tommy Lee Jones=Sarah Michelle Gellar
Let's look at this one by one from early morning-late yesterday…
First, some Halmark Cheers-Frasier faves…
(pic coming soon).
Wow! I was waiting to see this one.  This one got high views after the Bulldog and Daphne one and was released before,
so I was kind of anxious, anticipating and waiting to see if they would view or vote about the resemblance, of future puppies of thir own including Daphne with her hubby Niles.
This was so great to see!  More about their possible future little Niles below…
It was rumored he was going to be a boy on the show. Personally, I think a little Niles who looked likea young Jude Law continuing the show would've been perfect way to continue the show.
I liked the characters better than Fraser, "The neurotic complex" as I like to refer to. Don't get me wrong like Frasier,
but liked Niles and Daphne better and was really excited to see this one! Looking forward to future votes and back to my further analysis…
Another flashback from Frasier-Cheers
including Kirstie Alley along with John Travolta bringing up baby in the 90's Look Who's Talking movies I found together would look like Lindsay Lohan.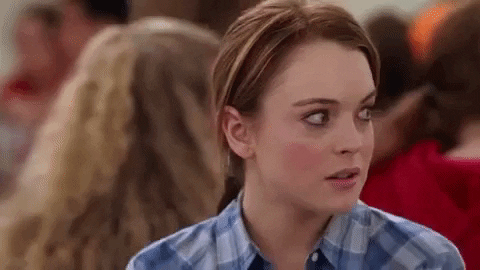 I haven't seen the votes yet but it hasn't been voted for yet. But, thank you so much for the interest and one of my fave movies.
Finally, late last night including Jason Clarke from White House Down,
which was playing this month also featuring Joey King
promoting her new movie coming Wish Upon coming out this month was highly viewed.
Funny enough, I release the Mary-Kate Olsen face shape reading post between the end of last week-this week. I'm thinking they may have been an Olsen fan and came back the following week viewing this post of her and Jason Clarke who I found look like Taaron Eggerton from Kingsman Secret Service.
No go, no votes yet, but special opps are behind the scene circling the parameter, checking the latest results.
But, maybe mission not as impossible.
Cheers to that!
Last one, speaking of undercover/spy movies Tommy Lee who seems to love playing a detective,
one of his later ones with Michelle Pfeiffer in the Family. No, she was not a detective nor his wife but I found if these two settled down having a family, rather than Robert DeNiro
I found that Sarah Michelle Gellar from Scooby Doo and Buffy would look like the both of them.
Any votes yet? No, sorry concept no yet slayed of reselblance, dead "Ringer" yet but thanks so much again.
Thank you everyone for all of your support. Finally, if you are wondering why face shape readings are slow, "The Devil is in the details" I am taking a while, not doing the full reading but realized some of them,
need timelines to see the difference how the face shape changes over time, seeing how they may appear longer/wider due to gradually aging in opinion gracefully or ungracefully.
Personally, I am thinking of making those separate posts altogether but I am having fun making them. Also, may consider flash animation examples rather than jpeg but will change little by little and…
like the rest previous mentioned will keep you updated or in this case, "Posted".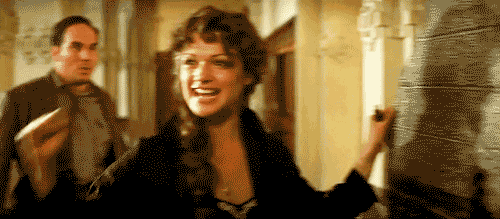 Thanks for tuning in, heading back to comments and updates and really this is grand. You guys make me feel like a royal sometime and fantastic to read the feedback. Can't wait to read more and will be back with more updates.. TTYL