Big slip up, two day late on replying back to the comments. First time sick and second-time just-plum forgot.
Sorry about that. That being said, moving along…
Thanks Christi, I love how you said "Rare info".
Thanks, I try to put a refreshing spin on it. More about the establishment of the lookalike pages below…
The concept of lookalikes (in whatever form of male/female, even at the same time inc animated, real, close, somewhat etc;) it is one thing and so is drawing…
But, I found what it really comes down to is know the shape=know the structure/person and vice versa. (Here's an example of mine).
Nicole Kidman front and profile (Notice the similar long heart shape, almost like mine
but my shape is almost more square like Emily Deschanel's below)
Somewhat similar: Nicole Kidman-Emily Deschanel (Closest matches found yet from longest-widest shape).
Looking at the shape and then comparing to similar others as shown in the post you commented on seem to work well hand-in-hand. Then, I elaborated on that including another face of another gender at the same time, who else they might start to look like-for example 2 faces you may have seen in the past.
Look familiar?
Another lookalike including Sara and Emily next to Josh Lucas.
(One combined lookalike/combination example)
Actually, now that I think about it I have mentioned in the past a lot of the regular lookalikes
I discovered was found later, other ones made of the same people online.
(For one example of Jesse McCartney vs. Leo DiCaprio…)
I could probably look back on the publish date to see if it was actually posted first.
Inspiration never strikes us all at the same time
either way made before or after I found what is key is utilizing the shape of the face, identifying the shape and in this case comparing them to others in terms of lookalikes. That way when you look at the shape and draw it'll be like…
Not only is it fun for me personally, but a great reinforcer, another way of remembering how a face is shaped. For example, Jesse's is rounder appearing and Leo's is closer to square, a good way to disassociate the two and draw the one intended not easy
This slideshow requires JavaScript.
but possible and it all comes down to the shape looking at it up close as you might have guessed from my many on-going examples in film.
So I'm getting a bit of base and you're kinda like
LOL, I know getting a bit off base. The point is I found you can utilize it and I have fun making them including the one you commented on. I am glad you enjoyed it immensely enough to leave a comment. It made my day reading your comment. Thank you for it and have a good day/night!
---
Cherish? Wow, is that an omen or what
Cherish thank you, wow! this week I've been like…
This week I've been like…
After reading your comment…
Tears of joy! You make me feel like a winner. Thank you so much for your kind words and I liked the analogy, "Spreading its wings" . Thanks to you I am now flying high with my heart soaring as well. Before I go on with the epic poem, thank you so much for your comment. It's nice to know I have nice supporters such as yourself.
Here are some freebies I am a bit behind on uploading in new posts-you deserve it…
Thanks again for your comment and for visiting.
---
No problem Guernsey.  Its nice to be appreciated and find someone else sharing a similar perspective on things.
I am glad you were interested enough to leave a comment and how thoughtful.
and speaking of perspective here's to your effort, some random beautiful sights…
I can just imagine Mary Poppins going through this city foreground of Edinburgh…
and some official ones…
Good luck and all the best!
---
Ideal manner? …
Richel,  here is a freebie, mood music mog that popped in my head when I read your comment and this song I found applies to you as well…
Glad I could exceed expectations. Actually, I found out that Pablo Picasso
used this technique as well and I was like
OMG was the only one. But, it only made sense to define: Long + Angular= Long Angular.
I am glad you liked the gallery.
Thanks for the awesome comment and for visiting!
---
Laverne, loved the quote and what an altruistic effort yourself leaving a comment. I admire that.
Sometimes there is no gif to express my gratitude/mog enough but this is the closest one in reference to topic
Get yourself, sit back and enjoy some Tom Hanks gifs
you deserve it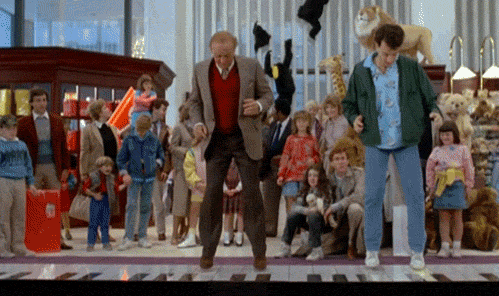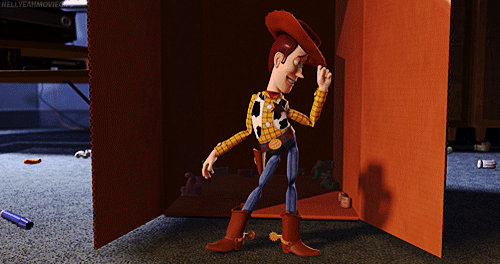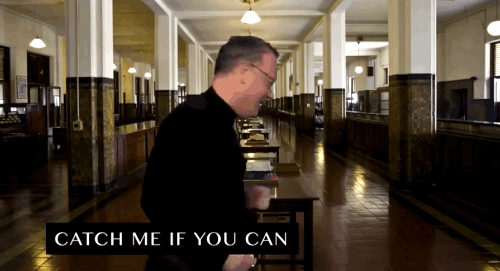 Outa Tom Hanks gifs. Hope you enjoyed them. Thanks for your noble deed, dropping me a comment and for visiting.
---
If the suspense is killing you waiting for your comment to show up…
Don't worry, more to come next week. It'll be here before you know it. Maybe it'll be up then?
And only I mean it, without the ever part which in my opinion is over-emphasizing, pouring it on a little too thick.
Thank you everyone else as well for your ongoing support.  I can't wait to see you then next week!
Thanks for visiting