Sorting through the answers…
Hmmm, I'm getting something…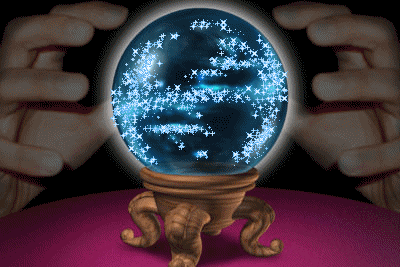 I see…
App. Elliptic (In this case Oval appearing ) Heart shape
For starters, Jennifer has a

very "Round appearing"

 face shape–so where to start with if you wanted to draw it right? 
First, it helps to narrow down the "Round-like" face shape by asking this question:
Is it egg/oval or ellipse or heart appearing oval shaped?
Now, the reason I ask this is because Jennifer has a "Round appearing shape."
However, I have found people range from a round-flat shape. In this case of "Round" it helps to narrow it down.
Some are almost elliptic and more trilateral Whereas some are actually continuous and circular including…
Egg Shaped (Continuous all around-almost wider-square).
Oval Shaped (Continuous all around-almost narrower to longer).
So, what is it exactly?…
Basically, her face shape is "Round appearing".
Still, it helps to narrow down the shape by how round it actually is by seeing the difference by asking…
Is it equivocal/actually circular? 
Or is it trilateral/heart shaped, full-almost rounder appearing that way? How can you tell the difference?
There is a fine line between the two and I have found a way to figure out if a person's face shape is actually elliptic, oval-egg shaped and not just appearing that way.
How?  Just by addressing the space of the unit, if it is Equivocal aka; "Well-rounded" all around/continuous of a unit.
It always helps to not jump to the conclusion it is actually round (and continuous)
 by asking these two questions to help determine if the face shape is actually circular or flatter appearing round-like:
How do you know if it is a "Equivocal"?  

"Is it "Well-rounded" all around/continuous?
You can visually determine answering both previous questions above with a simple technique I have found how?…
It's quite simple really and I will demonstrate here with Jennifer's face shape.
At first glance, you think Jennifer would have a "Round appearing or Oval appearing" shape because that would be the case because Jennifer's face appears round-like in general.
However,  if you were to trace your finger around the unit of the formation…notice how it stops short, but is close to going round and round?…
More specifically, it appears round-like, not as wide-egg shaped, almost narrow to longer,  in this case, oval appearing.
If it were slightly rounder and a little less narrow-elongated it would be equivocal and circular, oval shaped, very close which is a close call,
but not the case and is why I like to call it,  "Heart shaped, App elliptic."
Now, there are different ways they can appear to be which include: Round/Egg/Oval like and Jennifer's in this case is closest shaped therefore appearing to oval.
So, basically you can see the difference and how round it appears, but stopping short while tracing your finger around the formation of the face you can see it is slightly narrower-longer, flatter and more heart shaped or as I like to refer to as App. Elliptic (In this case oval shaped).
If you are still a little confused about this face shape and/or how I found it you can see other examples here.
So, one face shape reading down a million to go and your crystal ball question hopefully answering your question.
Thank you for reading. Let me know what you think and enjoy!