So who would they look like together?…
Michael Seater.(Pictorial coming soon).
At first, I found that Michael Seater had the same female-male matches as the both of them. First, he has the same male matches of Jim Carrey, Jesse Eisenberg, Michael Pena and Evan Peters with a heart-almost wider square-shaped face, slightly elongated and round.
Then, he I found he has the same matches of Anne Hathaway with an almost longer-egg appearing, shape like Kevin Bacon, Kevin Zegers, Ashton Kutcher and Gavin DeGraw.
In addition, I found that Michael looked like someone else 50/50 next to Ashton, not Anne (For more about that, click here).  I found who else Kevin looked like besides Anne, another match (For more about that, click here).  Last one, I have found who else next to Jim Carrey looks like Michael 50/50 (For more about that, click here).
Finally, haven't found matches of Kevin Bacon or Gavin DeGraw yet and will keep you posted if I do. But, those were the closest matches of male and female of both Anne and Jesse from very round appear-almost more elongated-square, trilateral face.
Now, I looked at the three side-by-side and discovered-he really does look like the both of them. How did I come to discover this? More about that below…
First, he has the same length of Jesse Eisenberg's heart-square shaped face.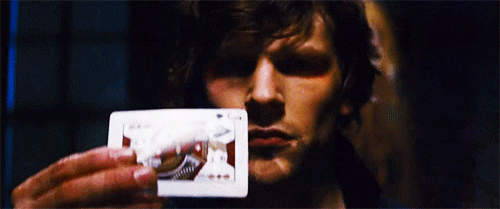 Then, in width of shape it is much wider-almost rounder and egg shaped like Anne Hathaway's. He even has natural brown hair and brown eyes, fair skin like the both and even cleft of chin.
In addition, Michael can be somewhat silly and serious and smart like the both on the show Life With Derek , mischievous with his endless cons, and jokes/hoaxes he played on all of the characters throughout the show.
It's funny I knew I always saw something familiar in him and didn't realize it was relating to another gender, of Anne Hathaway. If these two did another movie having a son or a cartoon son bird, he definitely would portray/look somewhat like Michael Seater from Life With Derek.
Anyway, just when I start to think I see one more so, I see the other, 50/50.
So who do you think s/he resembles more so?… I would love feedback on the poll beneath the link, leading to this page. I would love to hear others' perspective, feedback with the polls and/or comments.
I will be elaborating the combinations page. Thanks for visiting.