It wasn't a secret Kyra liked to push around and tease Van. But, maybe in some small way she liked him?
Whether or not she did, it would have never worked out. Now, anyone who's seen the show would probably agree the show has enough going on.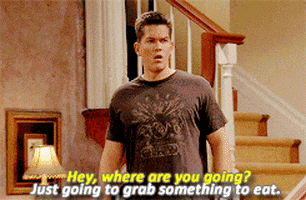 But, if he and Cheyenne broke up and Van had a son with Kyra
So who would they look like together?…
Jake Thomas.
he would definitely look like Jake Thomas, from Lizzie McGuire.
Ikr? Your reaction is probably…
How could they ever? But, if they had a son he would look somewhat like
Matt from Lizzie McGuire aka; Jake Thomas.
How did I come to discover this?
First, Jake has the same length of in between long-round shape, semi-long like Van, Steve Howey's character.
However, he starts to look like Scarlett's character Kyra having same width of narrow, but slightly almost wider-rounder, egg-oval appearing shape like hers. In addition, he has naturally brown hair in between brown-green eyes and same mischievous goofball demeanor in his character Matt, Lizzie's little prankster brother.
This slideshow requires JavaScript.
Actually, the more I think about it you can see both sides in them and if the show was written that way
Jake could've made future cameos of what-if scenarios in the future because Lizzie McGuire was going on about the same time the show came on, like how I Met Your Mother using Disney Channel childstars, but in reverse in the future, not the past.
Can you imagine? I think it's safe to say that it ended up working out with Cheyenne in the long run.
Anyway, just when I start to think I see one more so, I see the other, 50/50.So who do you think s/he resembles more so?… I would love feedback on the poll. I would love to hear others' perspective, feedback with the polls and/or comments.  I will be elaborating the combinations page. Thanks for visiting.