So who would they look like together?
These two female matches below and one below. Who are they? Scroll down for more…
Match #1: This caricature drawing of Taylor Swift's character from The Lorax
and
Match #2: Sarah Rafferty from Suits.
I found these two different matches that looked somewhat-1/2 like me with my matches including:
Nicole Kidman-Amy Adams and
This slideshow requires JavaScript.
Sarah Michelle Gellar-Joanna Garcia.
Now, looking back the two unknown matches look-alike but different. Still, I found in shape they looked somewhat like each other even found that they both started to look like Nicole Kidman and of male gender, Bradley Cooper.
How did I find this? More about each match below…
First, I found this illustration of the red-head character that Taylor Swift plays. Like Nicole, you can see a little bit of Taylor in her (For more about how I found they look-alike click here), but not as close.
The drawing starts to look more like Nicole Kidman not just with the read hair, but longer shape. At first, she starts to look like Nicole in length of long length of shape.
Then, in width it is almost narrower and trilateral-square like Bradley's. Even at a glance she looks like Nicole with long shape and red hair, but she starts to look like Bradley with his green eyes.
---
More about the second one I found…
I found Sarah Rafferty from Suits looked alot like Nicole at first in length of shape almost more trilateral-rectangular like hers.
Then, just as much in width of shape she starts to look like Bradley Cooper with a much rounder and wider, almost more heart-square shape.
Altogether, she looks like the two in between with a shape not too long and flat, but not too round and wide or heart-square, more equivocal and oval shaped. She even has natural red hair like Nicole and in between green-blue, very dark brown eyes and fair skin.
---
So who would their lovechild look like?…
Richard Armitage.
Originally, I found that Richard Armitage and Bradley Cooper loos somewhat alike. They both look somewhat like Jeff Timmons with a shape not too round-long… (For more about that click here).
Basically, I found that Bradley and Richard look somewhat alike to each other. Then, I found that Richard starts to look like Nicole. I did before, just not next to Bradley (For more about that, click here). Finally, I found a closer match of Richard to Bradley and Nicole. How? More about that below…
First, I found that Richard Armitage looked like Bradley Cooper.
They both have the same length of heart-shaped face. Then I found…
Richard starts to look a little more like Nicole Kidman with a much narrower width of shape, appearing more long and rectangular to almost egg-oval shaped.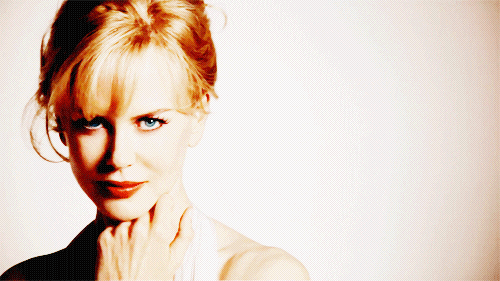 He even has in between light blue-almost light green eyes like Nicole and Bradley, very fair skin and natural brown hair. In addition to demeanor, he is very laid back and mysterious like the Nicole but also somewhat dramatic and more intense like Bradley Cooper.
Also, both Nicole and Bradley have nailed an English accent and Richard Actually has one. So, maybe they could play a dramatic British family? Just food for thought…
Anyway, just when I start to think I see one more so, I see the other, 50/50.So who do you think s/he resembles more so?… I would love feedback on the poll beneath the link, leading to this page. I would love to hear others' perspective, feedback with the polls and/or comments. I will be elaborating the combinations page. Thanks for visiting.