So who would they look like together?
Match 1: (Female) Ashley Olsen
Match 2: (Male) Tom Felton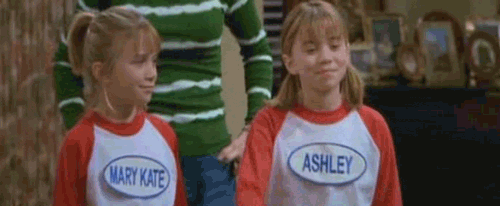 Round-Wide, somewhat elongated shape:
In the past I found that Ashley Olsen has the same matches as Mary-Kate does.
More about the matches I found…
For female (like Jodi's):Round-Wide, somewhat elongated shape like:
Ellen Barkin-Cameron Diaz (almost narrower more oval-shaped face)
Michelle Pfeiffer and  somewhat Amanda Seyfried (left to right).
and Heather Graham and Rachel McAdams (far right and left).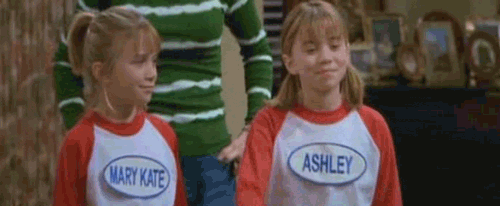 Now, I found they both have close female matches of Jodie Lynn O Keefe.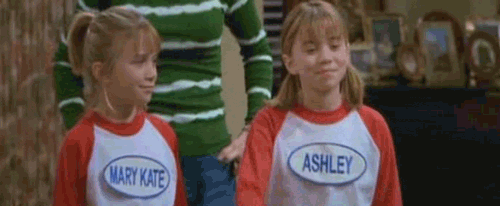 However, Ashley's shape is slightly longer-oval shaped than hers. Then, starts to look 1/2 somewhat like Jodi and yet more like someone else with a wider shape from the same time frame, equal opposites and matches found from the 90's very alike but somewhat different. Mary-Kate in one scenario here and Ashley, more like Paul here.
But, how did I come to find she looked like the two of them together? More about that below…
Now, I found she did have similar matches like her sister close to Jodi. But, then I found she starts to look like Paul Walker.
However, looking back at the three altogether…
First, she has the same length of Paul's much flatter and narrower, trilateral-square shaped face.
Then, in width of shape, she starts to look like Jodie, with an almost rounder-oval, somewhat flatter trilateral shaped face.
She even has natural red-brown hair, fair skin and green-blue eyes like the two of them.
In addition to demeanor, she is serious dramatic yet somewhat silly and funny like the both of them.
Match # 2 (male): Tom Felton
It's funny because at first I found that Paul and Tom looked somewhat alike. But, it was actually in the process of coloring, not drawing or looking/referring to faces.
Earlier on ,I was in the process of drawing the two using blue and green colors and thought I'd embellish, make Tom's eyes brighter-green like it sometimes shows in the HP promos and green would match the Slytherin color of the uniform.
Then, afterwards I was coloring in the one of Paul and found that the Tom one I colored, for one example, the eyes…
even if exaggerated almost starts to look like Paul's colors with the blue turquoise-green.
After looking, I found the eye color might be a little exaggerated and did start to look like Paul's, almost more turquoise-green. Then, I looked at the face and found that they both have the same wide heart shape. Then, I found later that Tom's face starts to look like Jodie at the same time. Also, its funny because in another instance I did find that Ashley Olsen and Tom Felton looked 1/2, somewhat alike in another instance. (For more about that, click here). But, more about this one, I started to find he looks like Jodi Lynn Keefe just as much. How did I come to discover this? More about that below…
First, I found that Tom Felton (Young and older), either way looked like Paul with the same length of wide heart-almost more square shape.
Then, in width of shape I found it is much wider and almost rounder-more egg-oval shaped like Jodi Lynn O Keefe's.
In addition, he natural brown-blonde hair like the both, has blue-green eyes in between the two and like the both have played pretty mean, dark and dramatic characters. But, you can tell he also has a funnier, sillier side too like the both of them.
Anyway, just when I start to think I see one more so, I see the other, 50/50.So who do you think s/he resembles more so?… I would love feedback on the poll beneath the link, leading to this page (also below). I would love to hear others' perspective, feedback with the polls and/or comments.  I will be elaborating the combinations page. Thanks for visiting.