So, if anyone knows Maggie Lawson who guest starred in a bunch of things like Disney and tv shows, she usually plays a journalist/detective or someone who has an interest in athletes. In this case, she is known for her role on Psych next to Duke Hill. But, in the past she guest starred on Home Improvement who had a thing for athletes.
She played the athletic Brad's college girlfriend on the show Home Improvement. (To see another, possible female matches, I click here and male, click here.). But, what if she ended up with Randy who skipped a grade, ahead of Brad, ending up dating college girls.
Food for thought: If Randy had met her in college and brought her home to meet the parents instead of Brad
and they had a daughter, she would definitely pass as Nicole Kidman.
I bet even the past Nancy Drew Sleuth like Tim Allen's character may have never spotted that form of a footprint, visual cue herself.
Following facial footprints myself, from most recent on Last Man Standing to the 90's when Home Improvement was airing, of visual clues I found another, closer match of someone else with a heart shaped face, almost longer-rounder with natural brown hair and light-medium blue eyes which was Jonathon Taylor Thomas. Then, I looked back at Maggie and Jonathon and found together they do look like Nicole.
How did I come to discover this? More about that below…
First, I found that the two looked somewhat alike yet different. Yet, there was something missing and strangely similary familar yet different in Nicole. They have similar face matches from Amy Adams-Sarah Michelle Gellar with a somewhat long and trilateral shape and of Alicia Silverstone and Meg Ryan with a much longer-almost rounder shaped face. I looked at the both of the side by side…
They both have the same length of trilateral-almost egg-oval appearing shape.
Then, just as much I found in width of shape she had similar matches varying from Leonardo DiCaprio, Max Theriot and
Jonathon Taylor Thomas having a trilateral-almost more quadrilateral shape, much flatter than Maggie's. In this case looking at male and female matches of both's face shapes after Maggie I noticed that Nicole however starts to look like Jonathon's shape of face. Almost more trilateral-quadrilateral, much wider and flatter like Jonathon Taylor Thomas' shape of face.
She even has in between green-brown light-medium blue eyes like the both of them, natural blonde-almost red-brown hair and very fair skin. In addition to demeanor, she is more serious, very reserved and intelligent yet somewhat versatile silly and wacky, in between and more complex like the both of their characters.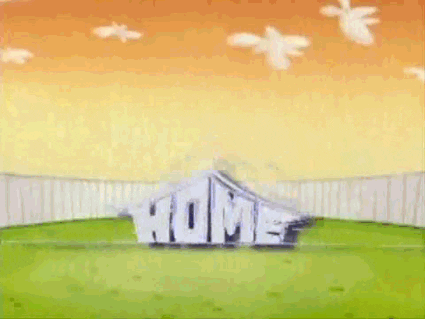 In terms of her, a more serious, dramatic actress lacking the comedy the original tool man had  IDK about her continuing the series, the next generation as their daughter. She always seems to play more dramatic characters with a lack of interest in that sort of thing
"To heck with all this bunk!"
Maybe its better for this reason it's best the show ended the way it did that Maggie's character was with Brad's
and not Jonathon's character.
But, hypothetically if the two were to have a daughter or food for thought, who would they look like together of a female match she would definitely be Nicole Kidman, very serious and intellectual like the both of them.
Anyway, just when I start to think I see one more so, I see the other, 50/50.So who do you think s/he resembles more so?… I would love feedback on the poll beneath the link, leading to this page. I would love to hear others' perspective, feedback with the polls and/or comments.  I will be elaborating the combinations page. Thanks for visiting.