So who would they look like together?…
Christina Ricci.
I found together in shape these two have matches ranging from long shape, Amy Adams, Sarah Michelle Gellar to almost rounder like Christina Ricci, Linda Cardenelli and Ellen Page. In between I found they both have matches from long-round face of Christina Ricci.
How did I come to discover this? More about this below…
First, I found that Christina has the same length of Kevin's face shape, in between oval-regular heart-shaped like his.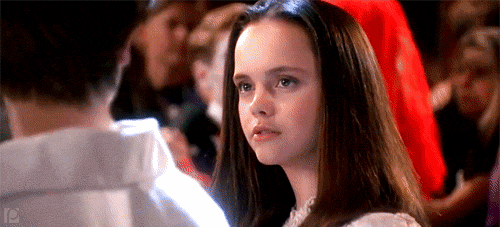 Then, in width of shape she starts to look like Sloane with a heart-almost more quadrilateral shaped face, somewhat round on the bottom.
Altogether, she looks like the both of them with a shape almost oval-not as wide, much longer, trilateral-almost quadrilateral or "Long heart-shaped. She even has fair skin, natural brown hair and in between blue-brown eyes (hazel). In addition to demeanor, she is somewhat funny and sweet but kind of odd too.
Anyway, just when I start to think I see one more so, I see the other, 50/50.So who do you think s/he resembles more so?… I would love feedback on the poll beneath the link, leading to this page. I would love to hear others' perspective, feedback with the polls and/or comments.  I will be elaborating the combinations page. Thanks for visiting.