The next in-depth observation?
This time, of my face shape vs other male genders. Who? more about that below…
During the timeframe of Buffy-pre twilight full of magical creatures another high view including…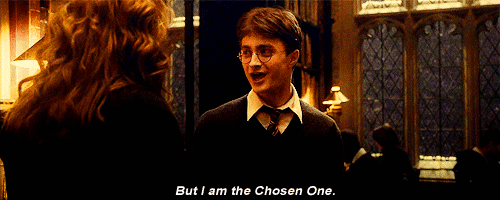 Daniel Radcliffe from Harry Potter.
I found together we looked like Noah Silver. This has had high views in the past. Now, most recent looking at the lack of poll activity I have found that this example definitely has left them bewitched bewildered and bothered because there are much fewer examples of my face shape to go from. I have also made future predictions for the polls yet to be voted and even more below…
In a nutshell:
Who do I predict for this one in terms of web page activity?
First, the web page activity itself…
Currently, people are looking at gender at first but starting to see similarity of shape as well of all three. How? 
Many times there have been high views in the past of Daniel Radcliffe and Noah Silver lookalikes.
Whereas now, not so much and people are viewing 3 of us side-by-side much more frequently.
Here is my prediction:
Now, based on the past activity viewed of pages, a previous found match of female of the both of us and so far I have predicted with the female match example that people see therefore might vote: 100% me-both of us 50/50 (whether one before the other/all at once).
Based on this, it is very similar to the prediction of the female example: 100% like one gender more so (in this case male, of Daniel)-100% both of us(whether one before the other/all at once).
So, why have they not yet voted for, you may ask? Hmmm…
In this case, because this example (as well as the others below of my face) none are voted for yet, I believe more pics of my face might help determine the vote.
So far, they have not yet voted due to lack of examples of my face. For that reason I am thinking that I ought to upload more pics showing my face. That way people have more examples to go from and get a better idea of my face shape in comparison before deciding who to vote for.
In addition, while waiting for the votes/if you would like to see an example of female gender, (also highly viewd in the past, but not yet voted for) where I have found a previous, female match. You can find it previous to this post in the M section of the combinations pages. To be continued, anyway…
Something Wicked This Way Comes… aka;Much more to come for this particular post?
In addition, there are more matches I have found of the both of us yet to come. I have found a lot more male and female How come I found a lot more you may ask?…
Reinforcement:
I am thinking in this case because Daniel was in a franchise, his face was the most reinforced therefore remembered because the franchise was going on for 10+ years which means 10+ years of reinforcement, of viewing the same face over the years from one movie to the next. Plus the fact a lot of the characters in the franchise itself have a very defined, memorable shape anyway.
But, before I start to wander off from Diagon to Knockturn Alley…
In the future I can't wait to see who people vote for as well it has been dare I say…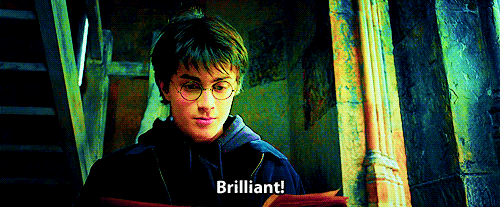 so far. Thanks for the interest in this one.
Wait…it is not yet the end more to come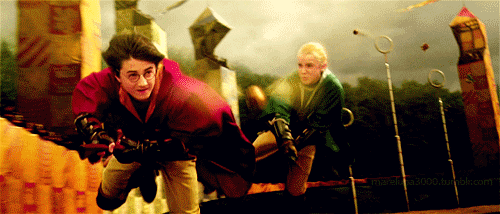 involving another face from Harry Potter,
but in reverse that I found he looks 1/2 like me…
Including another male face from Harry Potter along with 4 other faces…
Josh Hutcherson,
Asa Butterfield
and finally, 2 other people, male and female who have been in a film together where Bradley Cooper
starred along with the female lead who he also was in the movie Failure to Launch with
and also played the supporting role of the best friend/as well. Which movie did I find two side-by-side with Bradley Cooper in it looked like me?
I will reveal that example along with other examples as well below.
---
So for match #1 of my face…
I found Frankie Muniz aka; Malcolm from Malcom in the Middle aka;
and I together looked like  the mischievous Malfoy from Harry Potter aka; Tom Felton.
Now, it's still a covert opp, kept on the down low in terms of poll activity-IDK yet
but watching it in the process…
I am thinking the same thing here involving my face. That due to lack of examples that people haven't yet voted.
However, this is the first time that they have highly viewed this one and after the fact of a previous Harry Potter example.
I sense a Harry Potter fan in our midst looking at the past two posts involving Daniel Radcliffe & Tom Felton…
whoever it was thanks you guys for your interest.
I look forward to seeing who people might vote for, for this one. In addition, I have also found a match for Tom/Malfoy and I which was Devon Sawa from Casper and Final Destination.
(A sneak preview below because I haven't released the post just yet, but it is coming soon.) I look forward to your perspective and on to the next one including my face:
Onto the next franchise I found including examples of my face as well…
More about the first one in relation to others previously mentioned showing my face…
In the past I have found Josh Hutcherson and I look 1/2, somewhat alike yet different in terms of face matches (For more about that, click here).
Now, in this case who did I find looked in between the both of us? Asa Butterfield from Peculiar Children. (For more about that, click here).
This one was highly viewed. I think Asa just came out with another movie where he goes to space. In this case, space and time definitely was the reinforced visual element here and once again media influenced the views in terms of seeing faces, Asa's most recent on a tv commerical/ad.
These two examples I found are related, from Josh-Asa and somewhat of my face-more about that below…
So far including my face you are probably like-peculiar individual. Um, yeah in this case somewhat peculiar indeed in this case the same two faces: Asa and I who I found look somewhat-1/2 alike each other, alike yet somewhat different in another scenario.
How? In a movie previous to the space movie, Peculiar Children more recently released and I found that not only did I look somewhat like Asa but Eva from the film.
Yes, in a word peculiar indeed. Especially, that looking at examples of my face featuring others people have been jumping from one to another reinforcing the idea-sorry about the lack of pictures of my face again. But, I am so grateful for the high views of all including this one as well.
Now, according to the activity of pages previously mentioned from Josh, Me and Asa…
in addition relating to the previously highly viewed lookalike in the past including Eva Green:
Eva-Emma Watson:
Looking at the high web page activity from face to face in that order…
Now, I don't know if people are starting to see Emma Watson, but based on these past examples of high views relating to one another…
Altogether, looking at all of the past examples including my face they are looking at more than one example including Josh and Asa, of male gender. Then, from Asa to female gender of me-Eva Green.
First,  I am predicting for the previous one of Josh Hutcherson & me=Asa Butterfield that It will be voted for Both-Me 100%
seeing there are no further examples viewed after the fact of Josh and continued including Asa and me.
Second, I am predicting for the example of Asa Butterfield and Eva Green, viewing both faces one to the next that people will vote for Asa-Eva both to Eva Green 100%.
In both cases, based on this activity people are seeing the resemblance at first of the same gender of Josh vs. Asa and of Me vs. Eva…
Looking at male and female examples including my face, gender seems to be playing a big role.
Still, IDK which way people are going to(now this word can be used in different context therefore could be offensive. For that reason, my future apologies if I have offended) "Swing"  in terms of votes.
---
Here is the last example of me looking like two people from a movie where Bradley Cooper was the best friend/supporting actor
and Zooey Deschanel was the girlfriend who also starred in another movie with Bradley Cooper. Can you guess which duo from which movie I am referring to?  Hint: Sometimes the answer you are looking for can be right in front of you. Think you can figure out which two from what movie?  To be continued…
The answer is from Yes Man where I found Jim Carrey and Zooey Deschanel together looked like me.
Bradley Cooper was the best friend next to Jim Carrey and played the friend in another
movie Jim's on-screen girlfriend (Zooey Deschanel) was also in…
Failure to Launch next to Justin Bartha (in the middle)
later making up half of the wolfpack in The Hangover.
Funny how that worked out huh? Just a bit of TV Trivia. Anyway, refering back to Yes Man-The Hangover, late 2000's…
I found in this film Yes Man that these two looked like me.
I had just released the post and found it after the one featured above of me and Josh, and the ones following them, later.
Now, I know what you're thinking… No man!
After the fact, nobody viewed any examples of Jim or Zooey after the fact of looking at how many other examples. Why?
I am thinking for two reasons:  
They looked at a lot of previous different examples showing my face having a better idea. 
They did not highly view any other examples of Zooey or Jim to compare after the fact.
For these two reasons I am predicting that…
They are sure for the most part aka; votes could be 50/50 to almost more of another gender.
Either way, just like the movie couple-an odd match, and yet somehow it worked out, showed results on screen. Still, I'll have to see how this is voted for in the future.
Moving on from face looking at other unknowns who had similar face matches of mine in this case: 1/2, somewhat like Nicole Kidman and Jennifer Lawrence and somewhat Emma Eva Green-Watson.
I found that this unknown face on the far right…
More to come, stay seated/tuned in for more. Thanks everyone for the high views as well as support I will reveal the answer tomorrow in the newsletter.  I will be back, thanks for reading and for visiting.