So, I see you are a Meryl Streep fan in regards to your comment, a Meryl Streep gif party…
Wow! It's nice to hear that I'm not just a one-hit-wonder.
Thank you! I am so glad you returned and that you liked it. It's one thing for a first-time visitor to leave a comment. But, it's nice to hear from returning readers as well. Thanks for keeping me in mind.
It was really nice to hear from you again and that I have your best interests at heart.
Thanks for stopping by and I look forward to your future visits.
---
Hmmm… I think it depends on the blog you use. There is a free plan here. I'm no salesman, trying to sell wordpress. That's what I have found to be true. I have been using a free plan for about 3 years now. Anyway, I am glad I could be of help. I have also left a further your comment below…
Shiny clear concept?
Wow, you'd make a Disney villain's day, make them even smile.
Music to my ears!
That is so…
Originally that was my intention. Sometimes, like Maleficent, don't need a knight in shining armor, love to be able to do it on my own without fail. Also, it was nice to know I well, "Shined through" in the end. Best of luck to your blog or "subscribing" whatever you decided and wherever it may lead. Best of luck whatever path you decided to go. Thanks again for your comment and for visiting!
---
3 in a row and absolutely golden!
To each is own. For this reason, I will address each comment below…
Giddy like a kiddy!
Hard at work 24/7 and it is nice to be able to kick back and enjoy the fruits of my labor with such sweet
comments such as yours.
I believe you're one of the first few to comment on this page-congrats!
Thanks for your lovely comment and for visiting.
---
But, sometimes we still need that extra push or kick in the morning which is why caffeine was invented lol. After I had my fill I read yours and was like…
Wow! Optimum level! I love your optimism as well as energy!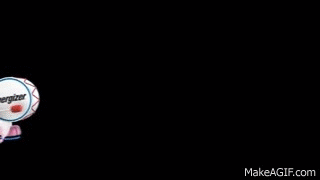 Personally, sometimes I more of the tortoise rather than the hare.
But, as long as I fight to the finish and finish strong that's all that counts.
Thanks for pushing me a little further, motivating me to finish some posts today on this slow-to-start day.
Whatever spirit mammal you have today, stay in high spirits!
Thanks again for your comment and for visiting.
---
Thanks I've been told I should've gone into politics because I am very passionate (So I have been told).
However, I don't think I have the stamina for that and I think that takes a toll on your health.
Now, if anyone knows how to stay young at heart and keep living doing what you love it would be Betty White who just turned 95. \ I think because she is the Golden Girl who has lived the longest with laughter as natural medicine. It's the golden moments that keep us alive.
So, for that reason I love to blog about something that interests me and help others sharing similar interests as well.
I loved your shared perspective! Thank you for pointing out I had some good features. Thank you for seeing the potential good in this site. Thank you for everything and for visiting.