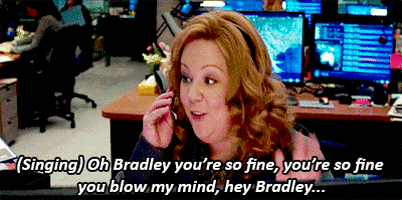 So who would they look like together?
Me.
I know OMG and WTF right?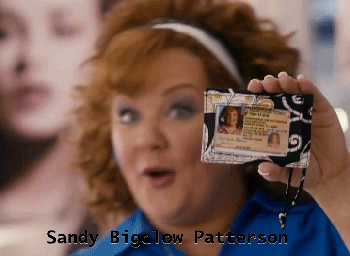 I believe I have found somewhat of my visual id-no not the card type, that kind lol!
I will go through how I found this below.
Now, this was the only pic I could find of the two together but, they were in the movie Hangover 3 together in 1 scene.
But, Melissa's character liked Zach's character. Personally, I think she should've had a bigger part because she is well-known for doing comedy on the show Mike & Molly. Anyway, I found these two looked like me one before the other. More about the below…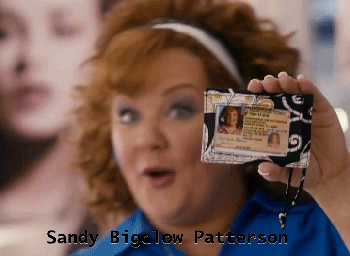 First, looking at Molly's matches close/like her sister Victoria on the show, somewhat-1/2 like Eva Green (For more about that, click here). Second, I found 2x from the same movie she looked like two similar unknowns with my close matches from Nicole Kidman-Amy Adams, Amy Adams-my cousin, and Eva Green with an oval-almost much narrower trilateral shape. (For more about that, click here and here).
Second, Bradley's matches I found were 1/2-somewhat of me, close and like my Amy Adams-my cousin (For more about that, click here) with a more trilateral face-almost more quadrilateral. It's funny because even facebook thought I was somewhat like Bradley Cooper. I thought at the time, I could see that but yet different and I look like someone else of female gender.
It wasn't until later that I found I looked like the both of them. How did I come to discover this? More about that below…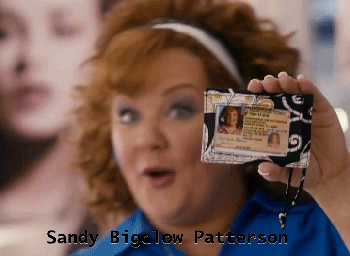 First, in length of shape I found I look somewhat like Melissa, also close to the unknown female matches having the same length of oval appearing-almost much narrower-quadrilateral shape.
Then in width of shape, I found that I start to look like Bradley's much flatter and wider trilateral to almost more quadrilateral shaped face. I even have fair skin and dark hair. Also, if you look at the two's eye color both green-almost bluer, together medium-dark ,somewhat in between that yellow-green & gray-brown (neutral/hazel-brown), I have the same medium-dark, brown to almost lighter, neutral/hazel eyes.
In addition to demeanor, I can be somewhat silly-serious and intense like the both of them as well. I can even start to see the similar expression as well.
Anyway, just when I start to think I see one more so, I see the other, 50/50.So who do you think I resemble more ?… I would love feedback on the poll beneath the link, leading to this page. I would love to hear others' perspective, feedback with the polls and/or comments.  I will be elaborating the combinations page. Thanks for visiting.