So who would they look like together?…
Nathan Gamble (far left).
On the holiday break I found Nathan Gamble was a possible male combined match for Matthew Broderick (far left) and not Kirsten Davis to the right, but his girlfriend (with a similar oval appearing shape also) from a past movie, Ferris Bueller aka; Sloane.  So how did I discover this? More about that below…
Together, I found a combined male match who I found looks like Matthew and Sloane from Ferris Bueller way back in the 80's. How did I come to find this? 
First, I found three male matches who were close-similar to Matthew Broderick and Kristen Davis' matches according to the shape from furthest-closest, 50/50 in shape. More about hat below…
---
First, I found like  Nathan Gamble below
like this unknown young male above in the picture with Matthew had similar face matches of Matthew Broderick-Josh Hutcherson.
However, Josh's face matches are closer to Kirsten Davis (far right) who actually played his mother in the past in the sequel to Journey 3d.
---
Second, I found that the unknown who played Matthew and Kristen's son in Deck The Halls had similar male and female matches of Matthew Broderick-somewhat Josh Hutcherson (almost more like Kirsten Davis but more like Matthew) with a round-wider shaped face, not as narrow-oval as Kirsten's (below, middle).
---
Finally, I found that Nathan Gamble who had similar face matches of Matthew Broderick-Josh Hutcherson was the closest possible, 50/50 in between Matthew-almost more like Kristen Davis, but in this case not Kristen, someone else with an oval appearing shape-Sloane, his past on-screen girlfriend from Ferris Bueller.
After looking at the matches I found he did look like the both at the same time, side-by-side. How did I come to find this? More about this below…
First, I found that Nathan Gamble has the same length of almost egg-shaped face, much wider-almost rounder like his and slightly elongated.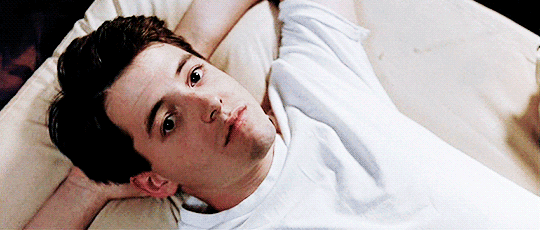 Then, in width of shape I found that it starts to look slightly narrower-flatter and almost more trilateral-quadrilateral like Kristen Davis', but slightly wider-rounder, not like Kristen's yet almost more oval appearing like someone else, the unknown who played Sloane in Ferris Bueller.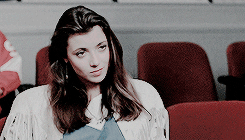 He even has fair skin, natural brown hair and a neutral color in between the two's blue-gray and brown eyes.
Anyway, just when I start to think I see one more so, I see the other, 50/50.So who do you think s/he resembles more so?… I would love feedback on the poll beneath the link, leading to this page. I would love to hear others' perspective, feedback with the polls and/or comments.  I will be elaborating the combinations page. Thanks for visiting.