Aww,
Jan thank you so much.I am glad you decided to make the journey on down.
Thank you so much, the more merrier.
I am glad you decided to bookmark me for future reference.
On the topic of Reese here is a christmas movie with her you might enjoy if a Reese Witherspoon fan…
Come back anytime and happy holidays!
Wow! Sometimes I'm like…
Anyway, thank you Verrita.
I do my best. It's nice you think my work/blog is exemplary.
I love the enthusiasm and jolly spirit just in time for the holidays. Have a good one whatever you are celebrating and thanks for visiting.
I feel like I just read a similar message those days back in high school…
a school yearbook,
you know the ones read how many times "You rock, don't ever change"?… Doesn't make it any less meaningful at all and only reminiscent of the times when only a few of those people who wrote it like Gordo in Lizzie McGuire actually meant it, appreciated it and making me feel special.
Anyway, thanks Daron for speaking from the heart encouraging me to not change reminding me that peculiarity is not necessarily a bad thing contrary to others beliefs.
Now, I change it up every once in a while
but never completely change.
Also, just the same genuinely I mean it.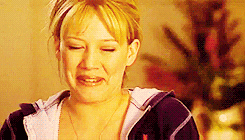 You rock to for sending such a sweet note. On topic, here is a Lizzie McGuire christmas episode if a fan…
Thanks for your reminiscent note and for visiting and happy holidays and thanks for visiting.
---
Surprise! Congrats Kentonblake you are one for the first few people to comment on this page.
I read this and in regards to this page you commented on I am glad you decided to stay informed about that separate, technical issue and decided to leave a comment addressing your thoughts by commenting about the impact it had on you.
Speaking of impact you have on me, thanks a million! Its nice to know (even in the smaller, technical areas nonetheless significant to the site) that I have made a difference as well.
Thanks for the wonderful comment and well
keeping it wise. I know, probably from this funny gif makes you want to watch an Adam Sandler movies. In light of the holidays, here's a freebie…
Happy holidays and thanks for visiting.
Mel when I had received this one it made me feel like
Harry did receiving his letter at Hogwarts.
Like something grand has happened and I am awaiting and anticipating for what lies ahead in the future, the shape of things to come.
Your letter was charming!
It made me feel all warm and fuzzy, full of excitement. Thank you so much.
I am glad you further kept this site in mind and that it helped out and sharing it with many others. Here is a Harry Potter 1 gif I made.
(Future apologies for the different sized gifs). Now, you can find it in one place, of more recent post on the site but I had to send it to you as my gift for this and in light of the holidays…Happy holidays to you!
Classic, way to go Lucio!
I loved your sweet letter. It made me smile. On topic of smile,
love the smiley face-nice touch!
Sometimes we don't stop and take the time to notice the little things. I express my grattitude and thank you for taking the time to comment. Happy holidays!
Well what can I say Glenn…
You make me feel like a star!
I don't do it for the fame. Nonetheless, thank you for the praise. Glad I could open your eyes to another dimension or a whole new world.
Glad you decided to come for the ride, get involved by leaving a comment. Unfortunately, here's where I have to stop short and take my leave. Happy holidays to you, cheers all the best!
Clinton your short statement might have been
little/short but made a statement.
In this case, it's the under-statements that are indeed underestimated, the quiet ones you have to look and hear out more.
Thank you for your comment, sweet and straight to the point. I won't forget your heartwarming comment. Golden, absolutley golden. Speaking of, here's a freebie…
Happy Holidays!
Austin thanks you for your comment, normally I hear daily chatter day-day its like…
Bla Bla Bla…
But looking at the bigger picture here…
Thanks for keeping it real.
Your comment made me go ape-in a good way. But seriously, enough monkeying around. Your comment was so nice. It was so sweet of you to drop me a line.
Toast to your, happy Holidays, enjoy a freebie
and hope you enjoy your leftovers afterwards.
Details?…
Aww, Lanette sometimes people overlook, skip the details and want to get the gist of it
or just get fed up from being frusturated-nothing wrong with that, it's human nature.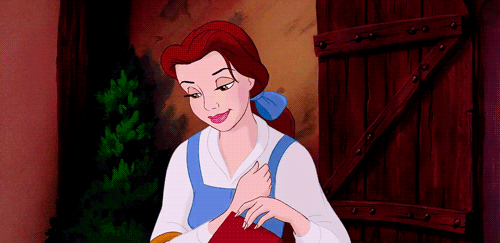 When something is not your own words, you don't know what all of them are and might miss a thing or two every once in a while.
It's nice to you appreciate my work and took the time to read between the lines and not just some of the black and white parts, the whole library rather than the one shelf.
Now, there are still some spaces to fill in and tweak in terms of grammar here and there. So many posts, so little time. But, it makes my day to take a break from that and read comments like yours. All the best and speaking of break, Happy Holidays and may your celebrations be as sparkling, happy and full of joy as your tree.
You guys?… Yeah, not as many minions behind the scene as you might think.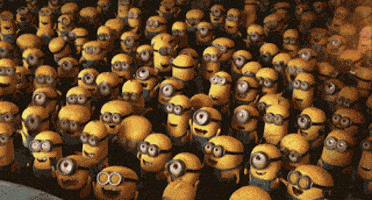 Just party of one solo. Sometimes it can be exhausting but, if I've given the expression there is a whole team working hard I guess I am working 10x as hard, much harder than I thought lol.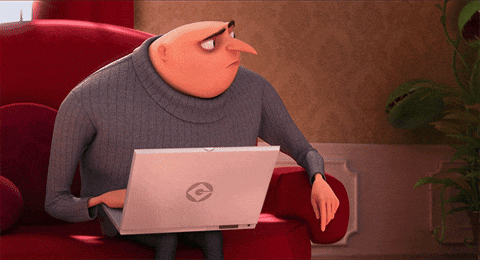 I am glad you enjoyed the site Lenny and found it to your satisfaction.
Still on the subject of minons…
May your season be merry and bright. I know, I sound like a real card lol.
Here is a holiday album you might enjoy.
Hope you enjoy the rest of the holiday season.