I think this had high stats once before but, thank you none-the-less.
It's so funny because originally Charlotte Church auditioned to play Hermionie. (For more about that, click here)
Daniel and Charlotte might have been side-by-side all along.
Can you imagine Hermionie played by Charlotte Church?
It's funny, I always thought some of her songs would've been good on the Harry Potter film. But, I'm not sure about her playing Hermionie instead of Emma Watson.
Last one…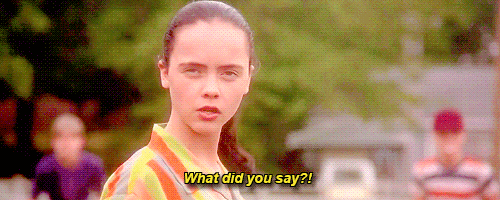 Yep, that's right high stats for the Ben Foster & Mila Kunis post. Also, the two were in Get Over It together. It was one of Ben Foster's earlier films and much different from his later ones.
LOL. Anyway, I found that one of the cast members included Mila along with Ben
looked like Christina Ricci.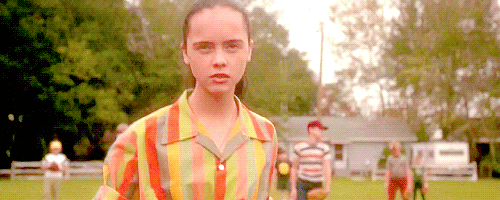 Do you agree? The poll is available on the page featuring the three. Thanks again for the high stats and for visiting.
11/20/16 8 pm
Wow!
High stats for today, about 200. Thank you so much.
I also noticed this post was higly viewed. You can find it under developments. Lots of views but yet to be voted on with shown combined matched examples. Please vote and I am looking forward to your feedback.
Not feeling my best this week. But, still drawing and your comments have cheered me up.Thanks so much. The comments will be up for the next week and following that making a total of two weeks for Thanksgiving break. Thanks again everyone. I will return later.
New high stat!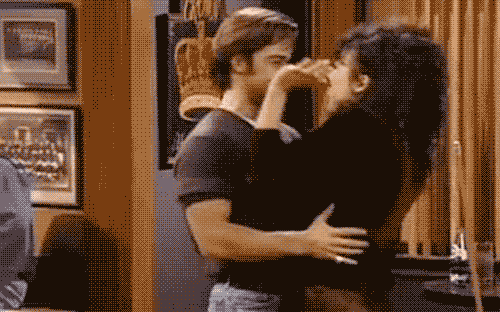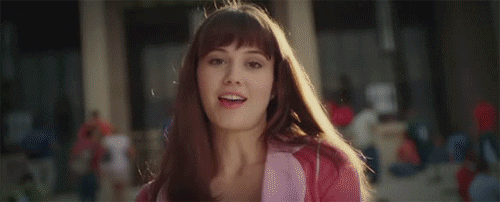 Thank you so much! Who do you think Winstead resembles more? I am anxious to see the poll results on these in the future. Feel free to show me some next generation, female match of brotherly or in this case, "Sisterly Love" in the polls. There is also a male match I found as well including Jesse Metcalfe from John Tucker Must Die.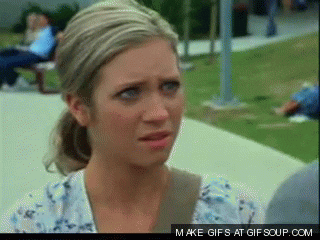 Thanks for the high views.
I look forward to your feedback and will be displaying comments over a two week period from now until after thanksgiving.
I will be back later.
Lots of new drawings heading your way. I can't believe I colored about 10 in one day.
Hopefully they all show up and I will scan them by the end of the week including one previous scanned. Here are 2 to start…
Tom Felton in Harry Potter
Rachel McAdams
Thanks for reading, visiting and I shall return Thursday after full.
11/24/16
Umm, yes and no. It's funny because the often imitated but never duplicated, Bradley Cooper has actually played a raccoon in Guardians of the Galaxy. But, I found even before that in reverse that this animated raccoon from Over The Hedge looks like Bradley Cooper himself.
Still on the subject, this post is an old discovery post Over the Hedge, pre-Guardians of the Galazy. But, I had just released it in the past month. It is still fairly new-thank you so much. To add,
It's funny I have also found that Bradley's animated characters are mostly animals. If you would like to see more Bradley Cooper Animated lookalikes, feel free to check out the Animated Lookalikes page.
Thanks for the stats and for visiting.
11/27/16
I meant to display these stats a few days ago.
But thanks for the love. Here are the newest stats I found below from today back to yesterday following some brief updates coming your way.
This slideshow requires JavaScript.
The one that reads, "Emma Watson-Eva Green"…
This is a fairly new lookalike highly viewed. In regards to this post, I have a new up-coming post using this visual, featuring the unknown in the middle. For more about this lookalike, it can be accessed under top posts/50 posts. Thanks for your interest. Here are some more stats below…
Seecond, Michelle Pfeiffer & Michael Keaton=Channing Tatum. OMG- can you imagine?
Batman and Catwoman's possible lovechild=Channing Tatum. Can you imagine Channing in a Batman movie? Lol, anyway who do you think Channing resembles more. If you would like to vote, please visit the combinations page where this is featured under M-O. Leading to the link under the diagrammed picture and names should be a poll.
On to the next high stat…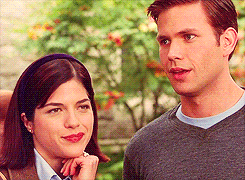 The ex and his fiance in Legally Blonde aka; Matthew Lewis & Selma Blair, together I found would look like Shane West from A Walk To Remember.
Still, no votes for this one either. But, nonetheless grateful. I guess their could-be son would not have the father's brains and go on as a doctor from Walk to Remember-ER lol. I look forward to these votes as well. If interested this should be available under the name and picture as well.
Wow! Another one including Shane West. But, this time with Amy Adams and Ben Stiller from the Night At The Museum trilogy. No votes yet. If interested, please vote.
Onto the next adventure…
Through the jungle, this young man from Disney's Jungle2Jungle I found with his later girlfriend Karen aka; Sam Huntington & LeeLee Sobeski together looked like Eva Green.
Now, I haven't seen any votes yet. But, I look forward to them. Here are some more stats…
Personal Favorites-
I can't believe it! Thank you so much. People are looking at my personal favorites created for the previous year.  I am glad I was able to keep you entertained and interested as well. Thanks again.
Here is another high view including me…
WTF?!
No, really I found a combined match including my face. More about that below…
First, I found that in another scenario I looked like someone similar to Jennifer Lawrence (below), the alternate pic to Silver Linings, (who has also starred in more than one movie featuring Bradley Cooper)  Zooey Deschanel
and someone who Josh Hutcherson (below) would love to star in a movie with who starred in Yes Man next to Zooey-Jim Carrey.
Together, I found that these two in relation to the these two previous, somewhat alike yet somewhat different from round-long and heart-square shaped face with natural brown hair and dark eyes look like me. (For more about how I found this one below, click here.)
Just one including me among others I have found recently. More about that below…
Be on the lookout for some new combined matches. I found one after another, mostly of two unknown faces with similar matches. They are coming you way next month along with some new lookalikes animated, real and somewhat. Thanks again for reading and for visiting.
11/28/16 6 pm
So many posts so little time. Inside and outside of this blog getting ready for next month…
I have made over ten new posts new combinations and lookalikes making a total of twenty. The links aren't all finished yet and they are not featured in the updates pages yet. But, about half are available under new posts. Here is a quick preview of what's to come…
2 new faces, unknowns are going to be in a lot of both categories of posts combined matches and lookalikes…
Chances are they might look familiar not just on one occasion but more than one. I will show all examples next month.
Second, here is just one lookalike I have found so far…
Of me! LOL, closest match yet. The post is coming soon and will be available on this upcoming page. If you would like me to find your lookalike, send me a request on tumblr. The link is available on the homepage/the bottom menu.
Some quick updates…
The stats today… Kevin Zegers, recently on the show Notorious I found looked like Dimitri and not just him but starts to look like Anastasia too.
Hmmm…I'm thinking not just John Cussack but Meg Ryan and her character was the inspiration to drawing Dimitri.
For you can see a little bit of her in Kevin who looks just like Dimitri.
I can't find the lookalike I made of the two yet.  But, here is the link to this one above that I found online after the fact of making one.
Either way, I had received high stats on the Dimitri lookalikes. But, this is the first that the combined lookalike featuring the character Anastasia & Dimitri received high views.
How grand! Thanks for this high stat. On to the next journey to the past…
Hugh Laurie & Joely Richardson=Hodgins from Bones
Thank you so much. I wonder how Hodgins would react to hear that himself.
In regards to comments…
I am on my way to picking more comments for the next few days. Then, I will be opening a new comments page. Thank you everyone for your support. I will see you again before you know it. Thanks for keeping me in high spirits just in time for the holidays.
Be back later…
11/29/16
New poll results!
OMG! 2 new poll results and this was my reaction when I saw one of them. Here are the two below…
Both highly viewed and voted.
First, You Me & Dupree's a crowd. But, with just the two together
some might argue would be just fine, very fine and might look
like…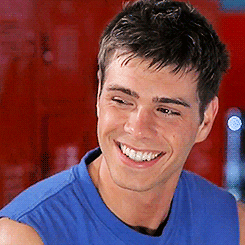 Matthew Lawrence from Brotherly Love and Hot Chick.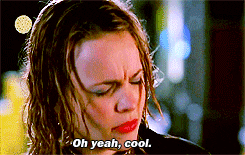 Remember him from Hot Chick? He was of all people, Rachel McAdam's boyfried in the movie before the movie Mean Girls came out. On the subject of Rachel McAdams, another one of her movies right around the time of Mean Girls was in Wedding Crashers next to then-supporting actor Bradley Cooper.
They were also in the movie Aloha together most recently. But, I found together they looked like Paul Walker (On the right) from the Fast and Furious (R.I.P).
You can see how they look alike yet somewhat different and how Paul starts to look like someone else who I found was Rachel.
I have been waiting for this poll result for a long time. Personally, I was most anxious to see it. Whoever voted thank you so much. Also, thanks to the other person who was the first to vote. I wish I knew so I could thank them personally. What a nice way to start the month with a brand new poll I have been anxiously waiting for including two movies with Rachel McAdams: Hot Chick and Wedding Crashers. Thanks for your votes. I will be back later.
11/29/16
'Tis the season to be giving as well as jolly. Thank you so much I found several…
New poll results
Most of them are dead even both. While some resulted close- a little more than another (probably due to gender). I won't know until more votes.
First, here are the ones that were voted both…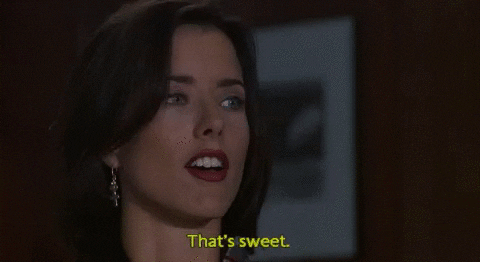 I found the two Nicholas Cage and Tea Leoni in the Christmas film, The Family Man together looked like Lee Pace.
So far, the polls read, "Both-Nicholas altogether 50/50. Now, I am thinking people see the round-wide shape like both of them either way. But, in this case a glimpse of the could-be future people see Nicholas Cage in him. I'm thinking it has to do with the case of gender.
Onto the next…
They might not have had the best relationship off screen.
But, these two on-screen lovebirds I found together looked like
this unknown below on the far right…
Now, looking closer at the results. There are two perspectives including both viewed as 50/50. Whether or not viewed at the same time all at once, or one before the other. They are equally, dead-set 50/50.
Looking in more than one perspective, seeing all at once or individually based on multiple votes, whether of shape and or gender, people have voted that this unknown looks like both. Wow! It's one thing to get 100% the first few times around. But, to get evenly distributed votes both in both ways, at once and individually, this is great! She could definitely pass as Romeo & Juliet's child if the story had been different.
Onto the next tale…
At first, these votes were changing sporadically for Olivia Wilde below. But, now looking back I can see why this may be happening. (More about that shortly. First, the actual results in reference to Sophia (standing behind, second on the left side) and Jack (on the far right)…
I found that people were voting from both-Sophia. Then, both to Jack in terms of votes. I have never scene a pattern like this why? For one reason, people are actually starting to see the other gender, not just looking at one by looking at shape. Another reason is I am thinking the coloring of the eyes and skin are a little bit, a mix of both. This is the first time a female vote went from female to male after a while. It was a surprise but didn't impact the outcome of 50/50 by much. I'm not a math wiz but looking at the polls its looks as if Sophia is not far behind in terms of resemblance, about 10-20% off. Jack is very close to having the majority of the votes. He beat Sophia but not by much in terms of resembling Olivia Wilde. Basically, if the cast had been younger in another film, their daughter could've looked like Olivia Wilde. Thanks for the votes, the more votes the more in detail I can look at the polls. On to the next one…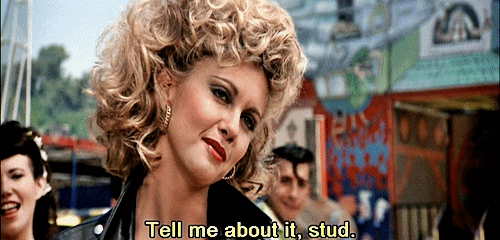 Another Olivia's 1/2 resemblance to Faith Hill.
Now, seeing the two Olivia and Faith are known for singing but have made a few acting debuts and they are both female it is understandable that people may see a little more in Olivia. But,
it is a very, scary close call for John Travolta. The votes are very close to a tie, about 15-25% away from a tie.
My sentiments exactly and out of this world. Speaking of out of this world…
My reaction to this next result.
If anyone remembers Mars Attacks with a lot famous faces including Annette Benning and Michael J. Fox (who were also in the American President),
I found Charlotte Church who sang All Love Can Be in A Beautiful Mind…
So far, its not just a mother-ship, but a father-ship of results, 50/50.
Onto the next involving a past castmates of previously mentioned John Travolta's from Wild Hogs and Goodfellas…
So far this mafia family's own up to something else with Sigourney Weaver in Heartbreakers
Hmmm… So far people see Andrew Seeley looks like a younger, pop version of Ray Liotta.
Yet, Drew's face is much longer-rounder more like someone else. Interesting… I will have to keep watch on this poll a little while longer. Here is another one that ruled in favor, dominant of male resemblance so far..
Minus the green and mean
people voted for the tall, gangly and lean
"Oh no, I'm speaking in rhyme" lol…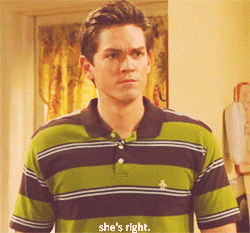 Right when I say that Steve Howey from Reba looks like Jim Carrey 100%. 3x the charm, I get it.  Thanks for the insight and I will try to find a closer match in the future.
Onto the next child star resemblance…
"Happy" to recieve these results. Last time I checked it was not voted for Jason Earles, Ben's ancestor from National Treasure 1. He looks like he could pass for a relative of Nick's especially with that bug-eyed expression lol. Anyway
found these two from Happy Gilmore looked like him.
I'll drink to that even if not 50/50.
Its hard to read but it looks like Christopher is only behind 10% or no more than 20-33 in terms of 50/50 resemblance, a tie. Not bad, game set and matched, bully!
Thank you everyone for the votes. I look forward to more and thanks for visiting.
I know, WTF, OMG and
But, really I found that together Matt Damon and I look like Josh Hutcherson. I bet Matt would be flattered to know he looks somewhat like baby-faced Josh Hutcherson from The Hunger Games.
Earlier on, I found that in reverse, Josh and I look somewhat alike, that I look like him. So, for that reason I found similar matches.
Then, I found that he starts to look a little like Matt Damon. But, I didn't realize until later that when I found that Josh looks a little like the both of us. It wasn't until today that I found that this was one of the highest viewed pages in the stats.
Now, I have yet receive votes but was pleased to find that this was one of the top views.
Another quick stat, in this case 1/2 of the equation I noticed people are looking at lookalikes alot including the query page-So, who is my lookalike? 
Here is the most recent one I have found of me for one example…
LOL! Of course, I'm no Angelina Jolie, more like the cartoon with the shape and somewhat like Elsa. Also, not crazy about taking selfies.
But really no, I don't mind feel free to ask me/submit a pic on my tumblr link in the bottom menu.
Finally, I have been receiving comments that really want to reach out and communicate with me on the topic.
Thanks so much. I would love to, but not right now-more about that below…
Yes, truly I wish to respond and social network using facebook.
But, there are alot of posts I have to get in order before doing so-that's just the perfectionist in me.
Thank you so much everyone for your efforts. I will be back later and thanks again for visiting.