So who would they look like together?…
This unknown. (The pictorial above is coming soon).
Funny, this movie with Amy Adams came out with Jake Gyllahaal and I found this unknown looked like the both of them.
Also, a lot like a lot of other different people (For more about that click here). But, I found she looked like Amy Adams at first. Then, like Jake. How? More about that below…
First, I found she looked like Amy Adams with the same length of long-round, oval appearing shape.
Then, in width of shape, is much narrower-almost quadrilateral like Jake's trilateral shaped face.
She even has natural red-brown hair, fair skin and dark blue green-brown eyes like the both of them.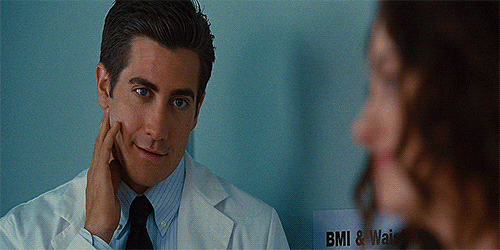 So who do you think she resembles more? Be the first to vote and then wait and see who she resembles in the future according to the tabulated poll results.
Anyway, just when I start to think I see one more so, I see the other, 50/50.So who do you think s/he resembles more so?… I would love feedback on the poll beneath the link, leading to this page. I would love to hear others' perspective, feedback with the polls and/or comments.  I will be elaborating the combinations page. Thanks again for visiting.