So who would look like together?…
Tom Felton.
They all have a heart-square shape. First, Sharon has the longest-almost egg-shaped face, long-round. Second, Joe's shape is most wide and flat, square-shaped. Finally, Tom Felton has a wide heart shape in between, somewhat round-long and trilateral like Sharon's but almost wider-square like Joe Pesci's. How did I discover this in more detail? (More about that below)…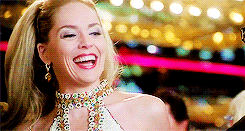 First, I found that Tom Felton has the same length of Sharon's shape somewhat long-round.
Then, I found he starts to look like Joe Pesci in width of much wider, square-almost heart-shaped just as much along with the cleft as well.
In addition, he has naturally brown hair and medium- dark blue-green, green-brown eyes. In addition to demeanor,  he might have played Draco in Slytherin, more like a villainous character but has also played the good guy a few times as well just like the both of them and he can be silly and serious too.
Anyway, just when I start to think I see one more so, I see the other, 50/50.So who do you think he resembles more so?… I would love feedback on the poll beneath the link, leading to this page. I would love to hear others' perspective, feedback with the polls and/or comments. Thanks for visiting and I will be elaborating the combinations page. Thanks again for visiting.