This quiz is about the concept of association more about it and how it works below…
More about the quiz, a quick intro: Why did I decide to make this quiz?…
In the past, I found quizzes showing memory of faces ask you to type in names filling in the blanks or identifying the exact name-not every one is good at remembering names, nor faces. The difference is, you can learn to remember faces, not just from looking at name, or "Recognize but being more aware, reinforcing the concept by looking closer at shape, "Recalling" and comparing it to the similar other associated.
More about the concept below…
It's funny the quote "Seeing double" as in seeing twins is not only overused but ironic. Why?
Because usually if familiar with similar faces your mind associates/links one with another.
 In literal aspects of the concept the phrase "Seeing one for another", 
not double should be used to refer to this concept.
More about the concept of association… How does your mind actually associate one for another in the process?
Your mind tends to identify with two different people as one/unify them 
and you begin to identify them that way-diabolical and crafty no?…
As a result, you end up seeing one for the other or think it is the same person.
For example, a person may see an Elizabeth Banks movie saying that's not her, its Rachel McAdams.
Now, around the same time period from 2001-2004 during Catch Me If You Can and Mean Girls, I ended up drawing Rachel McAdams as Elizabeth Banks when I was trying to draw her from Mean Girls. After the fact, here is the most recent demonstration only after I disassociated to eventually building my recall…
You can see the difference and how in the process I built my recall looking more at detail and disassociating similar characters. Back to the concept of association…
Either way, unfamiliar with one or both faces you end up identifying therefore misinterpreting while drawing one for the other.
I refer to those as "Misinterpretations (For more click here)". The experience was nice however, the face drawn was close but not intended-frustrating right?…
I found that this can be avoided because it all comes down to looking closer at the shape and comparing the two according to that. (I won't do that in this quiz coming up because that is a bit of a shortcut, form of cheating). Let's just start with recalling really what you see without any hints, form of help).
Okay if you insist- "Open book, in this case internet",
If you remember the time period/movie the photo was from feel free to google it or type in the film name on imdb and whichever of the two names pop up, pick that one.
Unlike other quizzes, this is not a big deal, Harvard for research Quiz-no pressure, really its no big deal.
It's supposed to be fun as well as beneficial to see your recall and even learn to control in terms of associating-drawing.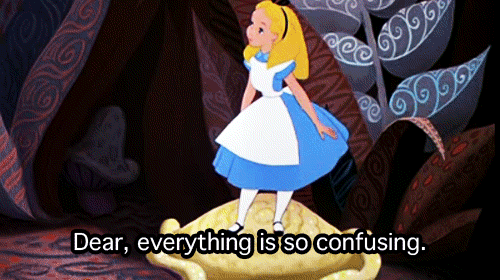 Really, don't worry about it just select one answer you think is the best one and the results will be based on how well you remember and associate. It's not about right or wrong answers, it just looks at how frequent accurate answers were chosen to give you a better idea of how and who and why you associate, kicking the habit of associating therefore drawing someone intended by looking closer at their shape.
How this quiz works…
There will be no people featured outside of movies and tv of lookalikes of every day average-joes because those unfamiliar faces would make it even harder to identify. (But, once you're able to identify, disassociate one lookalike for another, you might just do that with the unknown noticing the distinction-somewhat of a few minor contradistinctions).
There are only two, not four answers of multiple choice for two reasons:"
"IDK/ IDR both resulting in what is that person's name, ugh…"
First, It is not a name-face linked quiz. Whether or not recalling the name is not the point, it the face.
Second, it will show whether or not according to results if you associate faces for the other which is the focus, not the names.
I have mentioned previously right and wrong not or wrong-more about that below…
Right vs. Wrong
Right and Wrong (How many/frequent of both right and wrong answers together).
The outcome of the test: Aka;There is no labeling, definitive "Right/Wrong answers", just misinterpreted, not as accurate and frequent. Why? The outcome of this quiz is not just to take it for kicks, but is also beneficial in both ways right/wrong answers selected. 
 You can see why and how, low-high of the frequency (addressing associations by addressing "Right and Wrong" at the same time)
 rather than Right vs. Wrong and in the end seeing how often/frequent a person may associate one for another. 
As a result, after taking this quiz either way you may just become more aware in terms of recall worse come worse…
Option 1: If the answers altogether Low-Medium Recall, unlike most tests, this is something to celebrate.
Your recall is pretty good/average but doesn't mean it is not sharp.
You can always go back and correct, see how the two are different by looking at each's own shape. Then, comparing the two side-by-side enforcing the concept, realizing how different they are making you more aware and recall even stronger and sharper for next time you look at a similar face.
Option 2: If your answers altogether have a "Medium-High recall," you have a better memory than you thought. 
You may just have bad memory with names which is a common error.
You are one step closer to identifying the person due to looking close at detail.
these tips should help you along the way and you'll get there in no time.
Now, you probably don't look too close at the person, their shape which is why it still helps to confirm how close, looking back and compare them vis-a-vis by shape. 
Who knows? One day by second nature, you may even ask yourself before saying out loud-Is that? Wait, that's not that person it's so-and-so. Before you know it, it'll be second nature and kicking the habit of associating while drawing you may actually be able to draw who you intended and you'll be like…
Cool huh?
that was a mouthful, now that I cleared that up…
In the end altogether and whatever happens the real results of either one/both by outcome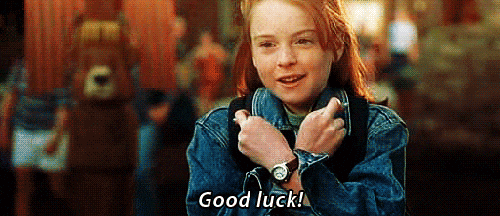 Have fun and thanks for taking the facial recall "Are You Seeing Double" quiz.
Here is a short quiz-not too long, but not too short I hope and I will 10 add more, a part two to the quiz if it is too easy/short.
Click here to take the quiz.
Click Home to go home.