9/21/16 2 am
OMG, so surprised! By the looks of the stats seems to be an ongoing pattern of-you guessed it, the star of this gif here: Daniel Radcliffe. Don't get me wrong as what this gif implicates- I love my followers-thank you so much for making this the perfect start to the day.
I was surprised to see the stats.
Seems like people are following the newsletter because in response to the stat above of… "Daniel Radcliffe and Noah Silver".
Now how would I know that from viewing just one item?…
In response to those stats I posted this lookalike gif along with the link…
Then, the top viewed post was of the person in that gif Noah Silver, next to his lookalike Daniel Radcliffe.
Finally, most recent found stats posted above, I found involving would you believe-Noah Silver and Daniel Radcliffe? I had just provided the link several hours ago in regards to the two addressed in the previous stats stating "Daniel Radcliffe Lookalikes" involving searches of in this case, the often imitated but never duplicated Daniel Radcliffe.
Now,seeing since I posted that Noah Silver and Daniel Radcliffe link, it is one of the most top viewed posts. It seems like the newsletter is getting alot of traffic even if not the most viewed or listed as a "Top Post".  Basically, I am glad people are reading and following the newsletters. I was starting to question if people were actually reading all of the newsletter because you may have noticed, it fills up fast-lol. (In regards to that, I try to do a page a week, so it is not so crowded).
Anyway, basically due to an on-going pattern of following the stats-links from the newsletter, most recent in just a matter of hours,  of the same person, involving similar faces, it seems people are following/reading the newsletter a lot more recently.
Also, looking at this it seems the posts I have addressed on the newsletter get the highest stats.
Easy access maybe? If that's the case, I might just post other links here as well. What do you think?
Should I provide links to the latest updates here instead of linking to a whole seprate page, referred to as "Updates"? Now,  I'm thinking that would help readers navigate better. However, the updates pages take up so much room because there are a lot on one page per month.
Still thinking about it, a confusing issue. Tell me what you think in the comments below. I would love a second opinion about this. Thank you so much for supporting and following the newsletter.
Cat beat those stats lol Had to be said
Well it is 2 am over here. So, time to turn in. Thanks so much everyone. I'll be back later.
9/23/16 2 am
One step closer to finishing the last part of the In A Timely Fashion Post-The actual timeline. I should have it up by this weekend-late Monday along with some new drawings. I will be checking comments the next time I stop by, it's late.
Thanks for your patience and for visiting.
3 pm
9/25/16 1:30 am
The last part of the timeline is available. All the links aren't available just yet. However, they will be by next week-weekend (a lot of little parts to link). Thanks for your patience and for visiting. Also, I will be adding some new drawings, the last few colored ones I have been working on. Thanks for your support and for visiting.
The legendary timeline post is almost done. I have just added the facial timeline visuals at the very end in the conclusion. I am adding all the other links as we speak. However, for the most part all of the posts are done with the exception of the video. I will also be posting comments Sunday-Monday. More about some stats for today following the previous ones in relation to them…
OMG! People have been definitely following the newsletter this is great news and the following is regarding the person in this gif-Daniel Radcliffe. How? More about that below.
The previous highest viewed page/stat was one of Daniel Radcliffe vs. Noah Silver from Tyrant which was about 3 days ago (still in the am, not even in the late morning)
The next stat following including the same people: Daniel Radcliffe & Noah Silver was found right after that, most recent. (right above the middle one stating "So who is my lookalike").
Now, this one most recent states Me & Daniel Radcliffe=Noah Silver.
I had just connected an available link to the previous highest viewed post of Daniel Radcliffe vs. Noah Silver. Basically, according to this order of following posts, linked one to the next people have been following to the next connecting post looking in more depth perspective, including one more face in the process. Seeing they are clicking on one related post to the next, featured in the stats of the same people featured in the post, they are definitely following
starting with the newsletter.
I love my followers! Whether officially clicking the button or not, in support of me, thanks for following along with me. Also, if you are interested further in a part two of the poll resulrs including the post above, please vote. Here is the link if interested. This is where your votes really do count, make a difference. Aka; Without you, no part two. Thank you so much. One more stat before I hit depart…
Another great one includes the third from the very bottom in this one above reading, "keh1016tumblr.com".
Whoo hoo! Thanks for viewing and visiting. In the future, please let me know if tumblr is not working in the future because I haven't recieved anything in the inbox lately. I hope it's not a technical issue. Otherwise, if there's no trouble, feel free to drop me a request/question. Thanks for your interest and for visiting.
9/27/16 11 pm
So, I have been awaiting the results since I have turned off (or so I think) the email notifications on the site that automatically turn of the 4 email notifications after accidentally clicked in the process of registering.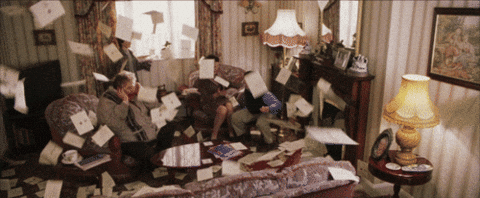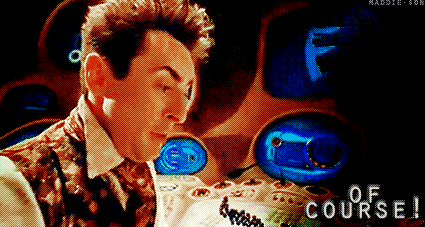 Aka;  think I figured it out because it's been over a week and there has been no concerned response about that since I have changed the settings.
Hopefully no egg on face, don't jinx myself. Its not confirmed yet.
However,I will be checking  in every now and then
to see if this problem in the past continues.
I will address what I have confirmed in terms of results, if I have indeed solved that on the FAQ and the newsletter.
Thanks for reading and for visiting.