So who would their lovechild look like?…
Olivia Wilde.
Sorry Katherine Heigl, looks like there might be a Knocked Up 2 this time with Kate Hudson.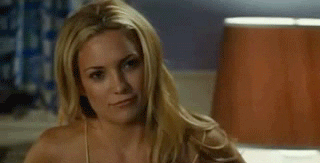 What could've been of one Carl's friends outside of Dupree huh? LOL.
First, I was drawing Olivia afterwards drawing Kate noticing the two have a heart-square appearing shape of face. Then, I noticed that Olivia started to look like Carl's friend played by Seth Rogen. How? More about that below…
First, I found Olivia looks like Kate having the same length of heart-square formed shape.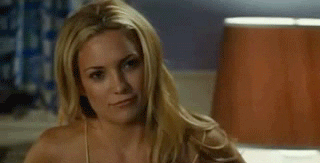 Then, she starts to look like Seth in width of shape, much narrower and rounder, trilateral shaped.
Altogether, all three have a trilateral-square shaped face, long-wide. First, Seth's is long angular. Second, Olivia's shape is somewhat long like Seth's to almost wider like Kate's having a semi-long heart shape.
In addition, she is somewhat silly and serious like the two. She has naturally brown hair and blue-green almost more light brown-hazel eyes like the both of them.
Anyway, just when I start to think I see one more so, I see the other, 50/50.So who do you think s/he resembles more so?… I would love feedback on the poll beneath the link, leading to this page. I would love to hear others' perspective, feedback with the polls and/or comments. Thanks for visiting and I will be elaborating the combinations page. Thanks again for visiting.