So who would their lovechild look like?…
Alexis Bledel.
No really, you can see a little of the Deschanel side in her.
Image credit: http://www.thefashaholic.com/2011/09/girl-crushing-on-triple-treat.html?view=magazine
First, if you google Alexis Bledel and Zooey Deschanel who is Emily Deschanel's sister they come up as similar. All three including both Deschanel sisters and Alexis have a heart-square face whether rounder or wider.
You can see a little of Bones character played by Emily at first. More about how I found this below…
I was finishing my Bones drawing and its funny how the skeleton from behind looks like a face, but from far away in the manual copy it looks like a skull. Personally, I would've loved to do the sketches-no problem Angela I'll take over your job from here lol
Anyway, I was finishing the sketch and noticed a bit of Alexis Bledel not just in Zooey, in her sister as well. Next to Emily who plays Bones they both have a wide-like shape. But, she started to look like someone else, somewhat alike yet somewhat different. Who?… another lab member in passing or as they are refered to by Booth as "Squints".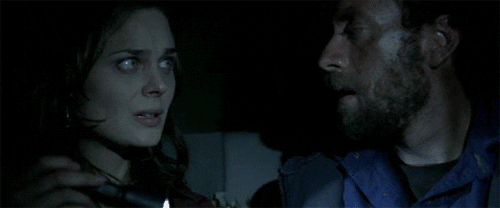 WTF right?… Allow me to shed a little light on the subject of how I found she starts to look like not like the Deschanel sisters but also like Emily-TJ Thyne as well.
First, I found she looked like Emily Deschanel with the same length of wide-square shape. Then just the same…
She starts to look like TJ Thyne with a narrower-trilateral width of shaped face.
In addition, she even has natural brown hair, dark blue-green eyes like the both of them and is very laid back and soft spoken, but also dramatic and could be just as crazy just like both of  their characters as well.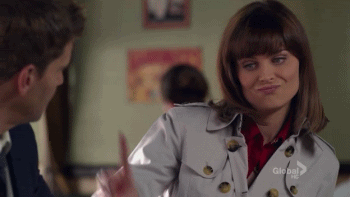 Just hypothetically speaking Bones -no, not that would ever happen lol.
Anyway, just when I start to think I see one more so, I see the other, 50/50.So who do you think s/he resembles more so?… I would love feedback on the poll beneath the link, leading to this page. I would love to hear others' perspective, feedback with the polls and/or comments. Thanks for visiting and I will be elaborating the combinations page. Thanks again for visiting.