9/1/16 6 pm
You are probably under the impression due to occasional delays in updates on the newsletter including info and/or posts that
However, it's
A little asleep at the wheel here it seems but have been behind the scenes getting a lot of stuff ready to publish online. Aka; more updates to come for the month. Trying to get done with many as possible while slowly releasing each part of post for the new big post yet to be fully released (For more about that click here).
The updates will be available soon on this page.
I am trying to release as many as possible. So many updates so little time…
The new posts will be here before you know it.
Coming up with one post after the other and am trying to keep up.
Sorry to leave you hanging. I will see if I can get all the links done and how much of the bigger post will be available this weekend.
There are new drawings available on the updates page here.
Here is one to start drawn of Olivia Wilde shown above in the previous gif…
An old previous quicksketch to start…
You can see the difference between before and after figuring out-knowing what in this case, of who to draw by shape…
My dilemma is getting the color to show up. I am thinking its the scanner because they are more vibrant off-screen. I am using, still nonetheless grateful for the HP Photo Envy All-In-One Scanner. Still, the whole purpose is not the color, the black and white concept of showing the face shape while drawing it. I have yet to complete the new ones you can see if clicked on the eyes need to be finished. But, had to scan them before too much time went by and just in case as a digital online backup.
If you want to pass time and/or would like to help speed up the process of posts, feel free to vote on the combinations page. There are many that need more votes to determine the likeness of conceived and perceived , combined matches. The faster the votes come in, the more time I spend on updating other pages, the more time I spend on other pages-quicker they get finished.
Aka; Combinations as you can tell are the most in-depth, most time-consuming (but not wasted) examples. When there are multiple ones, they take time to make and update. Also, they add up fast when I find matches and before I know it I have 10-20 matches.
Next concern, I have yet to answer all comments asking me technical questions.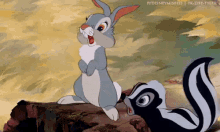 I seem to be people's go-to in other avenues as well. No, really even if off topic, I don't mind. Thanks for implicating I am wise in general.
Not just of "Who"
but of what, other technical topics as well. On that subject…
Only in certain aspects drawing faces as long as I have-but I am not a computer programmer or a manual guide of technical history and/or problems. But, try to do my best to help.
Ugh yeah I just realized that probably didn't help and that turned your smile to a frown.
I know a lot technical things from prior knowledge and/or research.
For that reason, I have created an FAQ page so you don't have to be kept waiting for my reply to your concern. Also, created for that purpose I hope that page helps.
Thanks for your support as well as patience. Thanks again for visiting.
9/3/16 I will be answering comments a.s.ap. I have just made all of the updates in the past two days. The internet was down for yesterday.
Sorry about the wait. Otherwise, they would've been done yesterday.
Now, the future was looking grim yesterday but not anymore.
Now, many thanks to my readers. Comments for the week will be up Sunday-Monday and I will be reading the newer few 100 received seeking my technical advice.
I'm flattered and will answer best and as fast as I can. Thanks for your comments. Time to clean house-literally.
I will be back later.
9/4/16
Here is a new poll result…
Looks like I hit the gold mine in terms of results-Clayton Snyder from Lizzie McGuire received 50/50 both results at once for Amy and Ben.
Right on! Thanks for the votes. I have also found a new female match for the two here.
Thanks for the votes. I would love to see more results for other polls in the future.
Also, here are some stats for today of tagged term…
You can see the two look somewhat alike yet different on the far left and right. Jennifer has a narrower, almost more oval shape and Emma's is wider but somewhat elongated and extended or, belated with more of an egg form of shape before the chin. Notice how the shape gets wider and wider left to right? I don't believe I did lookalike of the two side by side. But, you can see how they gradually start to change because they look somewhat alike yet different.
Whoever tagged this item,  searching it on google and finding it here by clicking on the tag thank you. This goes to show, affirms how much they are alike from the typed result shown. Or, as what I like to refer to as, "Affirmation" for short.
The comments are up. I am half way through approving the rest of the ones for the previous-this month.  I will be back to the drawing board this week also seeing if I can get some finished ones uploaded to the drawing gallery site.
Thanks for visiting.
9/5/16 3 pm Still have a few drawings to finish in terms of color (the first quadrant anyway). But, I have calculated the votes most recently for…
Jennifer Lawrence & Josh Hutcherson=Me.
For more about that, click the link above. For more about the poll results, read more below…
There was no vote count for it, so I calculated it myself and here are the results so far are…
Right now its almost starting to point closer to Josh. However so far,
the votes are leaning towards Jennifer Lawrence-Both 50/50.
For one thing based on Jennifer vs. Me…
Jennifer's face shape and mine are rounder on the bottom, much longer and more heart shaped unlike Josh's.
Now, I'm thinking people are either voting based on the face shape and/or gender.
Whereas other votes counted for both second most are looking at the same natural brown hair color and in between green-hazel eyes (brown) and/or shape of face.
So far, the poll has been voted several times. This Hunger Games new, epic battle of akin continues.
Who will win the majority of the votes?
Jennifer?
or Josh?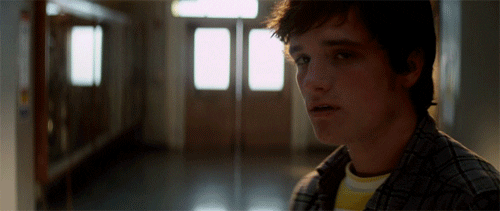 I won't know until this voted for.
Thanks again for your participation, feedback and for visiting. I know total OMG/LOL moment but, those were the results and still waiting…
Will be back later and heading back to the drawing board…