I was thrilled to see this question. But, then I thought that person can't be the only one with this question. However, that person definitely deserves the credits-thanks for asking me this. I will address this question below to you and also to others who have this same question as well…
In a nutshell, it depends on needs aka; the user and/or interest
First, I started off by saying, "What are your needs"? The reason I ask this is because this question is primarily in appealing to personal interest. Thinking in that perspective, on topic of blogging
It's not rocket science. What it comes down to is the needs or in more specifics, the User and their interest which is what this question regards.
First, it depends on needs in terms of the user and/or interest, whether or not wanting a site/blog and/or complete authority of programming it.
1) In regards to the user:
What exactly do you want to do? Are you interested in more of an entertaining and/or informative website, a blog, or both?
Not sure which one? Here are two options mentioned below. 
2) In regards to interest?… Scroll further down past the two options in regards to this matter addressed in more detail.
---
1) In regards to the user:
Option A: A Website
First, whatever reason/topic you chose to inform online if you know more about technical programming and are interested into starting more of a website-hats off to ya.
Best of luck, having your own website means you have more probability of being the administrator, having complete authority of programming what you want when you want, how you want it to show up on your website from your own source.
However, an easier option if not as good with website programming sometimes you may need others' help, a  site's service to help set up the website themselves (such as godaddy or other options like that). Then, when it's all set and  ready to take off and…
good to go.
Option B/Utilizing both options using Wordpress–yes its possible to use option A and B at once. Let's just call that Option C all of the above if wanting to get more specific). 
 But, let's just make this issue a little easier by not turning this into a pop quiz including confusing multiple choices.
If you are more interested in a blog, or a little bit of both wordpress is a good way to go. Not soliciting their brand but it is one blog/website that is easy to manage and free. However, you are only allowed so much authority in programming the website.
Sometimes this can be a good thing or a bad thing depending on whether the user has a lot of skills and expertise
in that area and wanting to take the reins, take charge for the greater good. Or, if they don't want complete authority and/or less responsibility of it, something simpler to program and manage. Either way, it all depends on the user's perspective if they want the complete authority or not to program the website. If so, I'd recommend other options or a upgrading the wordpress plan to a paid plan or, looking at back at Option 1: creating a website.
---
2) In regards to interest?…
What would the benefits making it most efficient to the user. How?…
I know I have been tactful as a politician ought to be. However, still on the topic solving the issue at hand choosing not to use the Red Herring technique  I am going to use the f word not once but three times, f that 3x.
Basically….
Fast, fun and free lol got your attention didn't I?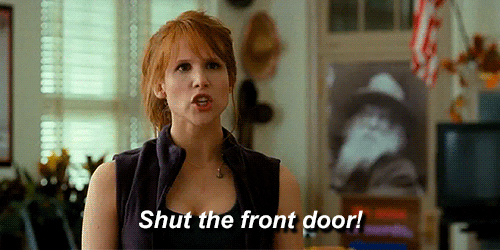 I would never resort using that kind of profane language because
there may be much younger members present reading this. In addition, whether computer savvy or not, born in another generation or this one, younger or older relating to this FAQ.
Fast fun and free seems to be what people get therefore stick with efficiency
Fast Free and Fun options?…
I'm thinking… WordPress because it is fast and free and also easy to manage. Also, for me it's also fun. I have been using it for a while and am very happy with it.
Otherwise, if you're not happy with wordpress yourself
you could also look into other blogs that have a free/paid option.
Or go back to option 1: Website.
In a nutshell, it depends on needs in terms of the user and/or interest, whether or not wanting a site/blog and/or complete authority of programming it.
Thank you coupon codes for bringing this to my attention.  Best of luck and I hope this helps you as well as everyone else in the future. I hope this question as well as others in the future. Thanks for your question and for visiting.