First, I found that Imelda Stauton and Celia Imrie were both in Nanny McPhee…
Imelda as Cook
and Celia as Mrs. Quickly
and in a similar timeframe with Judi Dench and Jim Broadbent from before and after the time I saw them in movies from 1994-2006. Not looking closely, one might associate one for the other.
However, looking closer you'll see the slight differences between the first two, Imelda and Celia in face shape-Celia's face shape might appear round-wide, if longer, more oval. However, it is slightly flatter and almost wider-square like Judi Dench's somewhat. Finally, is Judy Dench with the widest, flattest square shape, not as round and long as the two before her. So, looking at all he three side by side you can start to see the differences. Also, this is what the mind tends to do, see the similarities all at once, or associate the three-especially by association in film and/or seen on film in a similar timeframe.
---
Imelda vs. Celia
Similarities:First, Imelda and Celia both have an almost more oval-square shaped face. Imelda's is heart shaped, wide and round or, round heart shaped, almost completely round.Wherea's Celia's shape is slightly longer, heart shaped almost oval-egg shaped, but somewhat flatter-wider like Judie Dench's or App. Oval shaped. 
Celia vs. Judy
Similarities:Celia's shape is App Oval-Egg, but it almost starts to appear much wider and flatter, square somewhat more like Judi's than Imelda's does. The two look somewhat closer together from middle-far right than Imelda.
Differences: However, they are different in shape from almost oval, egg/heart-square shaped. Then, looking at the both of them you can see how Celia's shape is much wider, more square than Celia's.
Imelda-Judy
Similarities: They both look somewhat like Celia Imrie with a somewhat long-round and wide shape in between in the middle therefore somewhat like each other.
Differences: However, the two next to each other are much different in shape. Imelda's wide shape is round and heart shaped and Judi's is completely flat, not round at all or "square".
---
Looking back at the three you can see how they all compare to each other, side by side and what make them by shape individually determing that comparison. In addition, they are around the Golden Girls age era, getting up there in age but look pretty good for their age they all have blue eyes from light-dark, very fair coloring of skin and are British and have a connection to Jim Broadbent (most known from his role as Professor Slughorn in Harry Potter)-how?
More about that below…
Imrie was in the later Harry Potter film as Umbridge and Broadbent
close to the same time, was in the film to follow as Professor Slughorn.
Next, Celia in the middle was in the Borrowers (1997)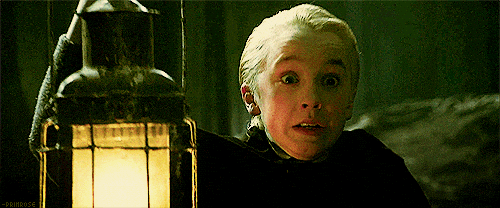 with Tom Felton who was also in Harry Potter as Malfoy and played his mother with Jim who played his father.
Then, in between that timeframe of The Borrowers and the later Harry Potter films from the late 2000's, Broadbent was in the film Iris (2001)with Judi Dench as well. Small world huh?
---
These three look somewhat alike and have worked within the same time frame from 90's-late 2000's with actor Jim Broadbent and look somewhat alike next to each other, therefore might be associated. However, looking at them side-by-side they are much different, not as, somewhat similar primarily in face shape as well as other ways. In addition, here is a link where I discussed this with someone on the topic of visual memory and that person's perspective as well.
So let me know what you think, enjoy the visuals and thanks for visiting.