7/14/16
Here to shed a little light on the updates…
This is me with new post, much bigger coming your way soon…
LOL every writer's struggle, well better than writer's block. The good news was I am mostly done with the media part of it, the post itself is coming together, a lot of different parts and I will announce when it is available, pending.
Most of the comments are picked for this week and it is so hard to narrowing it down from 5-10 for the comments page, wish there was enough room for everyone's own comment.
Thank you so much for all of your support. Don't forget feedback can also be left on my tumblr page and the polls. I will be back later once I get some updates done for the month. Thanks again everyone.
7/17/16
Slow to start today. Comments are up and running. I am also working on updates and major modifications to a pending, very in-depth post. Also, 3 new brief news updates for the site in terms of views and feedback below…
Here are some stats for this month, a high 260
Aww, thank you so much everyone! Brought a smile to my face
Here are some new results for polls on the combinations a-z page…
First, Chez Starbuck from Disney's The Thirteenth Year recieved 80% Chris Pine
and then for Both Chris and Anne from Princess Diaries 2, 20%,
This poll result changed since last time when  Chris had received 75 % of the votes and Anne received 25%. Basically, people are starting to see less Anne-almost more Chris, even closer to 50% than before, or more Chris than Anne.
In the future, I will wait and watch to see if more votes are received for Anne-Both. However, if these votes don't change for a while or get even higher for Chris, I will see if I can find a closer, 50/50 match.
Here is another…
Now, it is 50% tied Topher-both, yet another example of how someone sees one gender (specifically, male)-both, just the same. I will watch this one as well. For the longest time, Donna was recieving the bulk of the votes, 70% while Topher recieved 30%. Aka; People are starting to see both, but they also see Toby just the same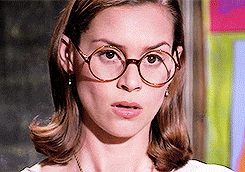 in Embeth Davidtz from Matilda.
I will also watch these in the future to see if they change and find a closer match if this is not 50/50/both in the future. Thanks again for your participation and for visiting.
7/20/16
The more-in-depth post I am working on, I will give a quick hint, a preview if you will. If you click here,
where the updates are available for the previous month and look at every single post one by one you will notice a reoccurring pattern/theme, let's just say they were put together in a "Timely fashion" for a reason.
LOL anyway more about this hint previewing the post…
Do you think you can guess what the new post is about looking at all the posts mentioned on the link?…
Don't worry, it's "Time" I let you know. Tune in for tomorrow and I will let you know what the new post is about.
It's taking some time with the post, but it's getting there and I let you know more about it then. So, thanks for reading, for visiting and I look forward to your interest, participation and feedback. Thanks so much for visiting.