Awww, Mysterioes I wouldn't worry about that. I'f I were you I'd give yourself a little more credit. Just reading it you made my day and your vocab is super.
Actually, you did a great job, so honest modest and well said, nice word choice. I don't think I've heard the term "Leisurely read". That's a first, it's nice to know that this reading put you a little more at ease. Your comment made me smile. Thanks for your comment and for visiting.
---
I've been seeing a lot of comments on pages involving Cameron Diaz's face shape. These comments above brought me double the smiles. Seeing it is a Cameron theme, what way to celebrate the comments better than having a gif theme party of Cameron Diaz involving some of her movies.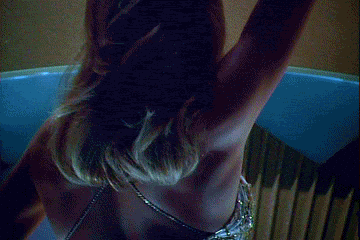 I will address each one individually below…
LOL, I know someone named Mary. Also, the article commented on relating to Cameron Diaz, played Mary in There's Something About Mary lol.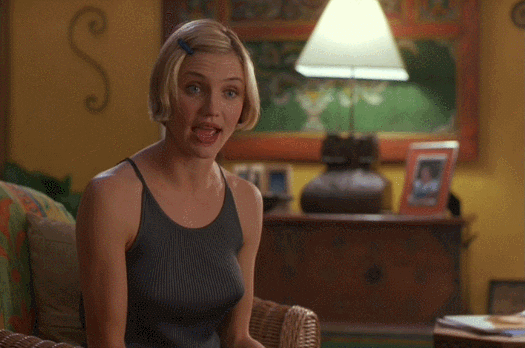 In a nutshell, Tin your comment the more that I think about it like Cam's movie, There's Something About Mary. It seems to back to Mary, but other outside of her character, just as much deserve the credit, the praise for their ongoing effort of developing something great in the process too.
Great team effort, you and Mary. To Mary…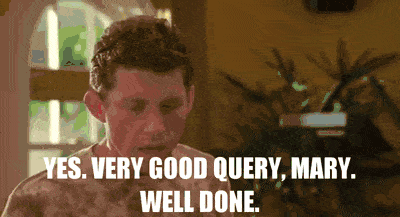 Tell Mary I said thank you for the recommendation hence keywords linking to my site Last and certainly not least, thanks Tin, your comment is indeed special. There's just something about it's character that makes it special, worth remembering as well.
---
Broshure,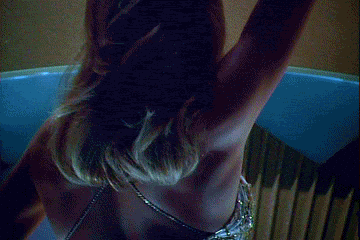 Your comment rocked, party and made me want to bring down the house, raise the roof or whatever the knew slang choice phrase is today lol
I was very happy to see your comment. It was wonderful as well.
All in all well worth reading and a happy ending.
---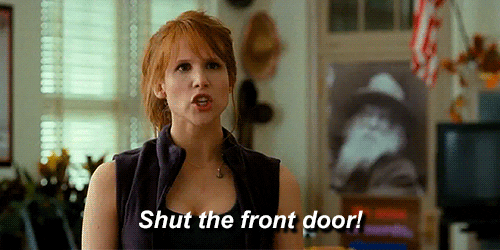 Wow Gum, great comment. I love how you used the phrase: "Sketch is tasteful".
Thanks, I try.
Thanks for the lovely sentiment, your comment and for visiting.
---
Wow, double the comments in a row yet again.
The comments have doubled, double as excited, worth celebrating. I will address each below…
Wow, Dawn this one was definitely attention grabbing. From reading it it using the word "Be aware", the forewaring almost sounded like you had a bone to pick lol
wanted to discuss this further in more of a negative perspective.
However, reading the whole comment was very positive and upbeat and looking back in the ironic, funny sense that it was indeed positive rather than negative perspective (I know, I'm starting to sound likes Bones already, rationalizing a bit) but anyway, for that reason throughout the whole process it really tickled my funny bone.
Also, thanks for the insightful comment, it made me think, love the input.
---
OMG say what?! This is great news.
M88, this one really got my attention as well. I love your emphasis and passion. Thanks for implicating my post is exemplary, "If more were like yours"… I am so glad you found it beneficial and thanks for visiting.
---
2 great ones heading your way-regarding both characters: Thanks guys! I will address each one below…
---
Hmmm…
That sounds good to me, but sorry, don't have any family member named Donavon. Nonetheless…
I was surprised as well as pleased to read your comment. Thanks Donovan.
Congrats on your effort.  In addition, I'm glad that Analyzations is a word. It is just not recognized by spellcheck. Thanks goodness, because I couldn't think of a good synonym, other word to describe it. Anyway, thanks so much for your comment it made me smile. Thanks for stopping by.
---
Aww, Tristan thanks for making the moments a little more worthwhile, like gold.
Or, golden-either way…
Friends are worth sharing happy moments with and make days a little more worthwhile. Thanks for being caring as well as sharing.
I loved your comment. In addition, this post was getting a lot of bites, but yours definitely got my attention. Thanks or reading, commenting and for visiting.
---
Double the fun. Thank you both for the comments. I will address each seprately below…
---
Jungle boogie! Party! Thanks Trello for…
Yeah, sometimes things are made to be, seem a little more complicated than they need to be. Sometimes it might be hard to just jump in.
But, prepping really helps in the end so you can climb the highest heights.
Thanks for your comment. Best of luck to your writing, or wherever you passion is. Thanks for visiting.
---
Pleased to hear it. Thanks Free Credit for sharing the love. Loved the comment and thanks for visiting.