Wow 3 in a row! Thanks so much for the support. I will address one by one below…
In the words of Piglet from Winnie, the pooh
"Oh my, how wonderful!" Edwardo, thank you for your kind words.
Your comment filled me with joy!
Thanks for dropping a comment and for visiting.
---
Whoa! Jonathon, yours was a treasure, a real gem to read.
I must say, your comment was so nice to read. Thanks, I try to achieve a balance. Sometimes it may be difficult, but not impossible. Thanks again for your comment and for visiting.
---
Thanks for your comment Irvin. I love both parts, especially the end where you stated, "The little…make the most important changes",
glad I left enough of an impact for you to read and comment on the matter.
Thanks again for your thoughts and for visiting.
---
Party, Fiesta!
Eterra (sorry, no name). Your comment made me smile.
You flatter me.  I love how you used the term, "Ideal", of course I'm no Mary Poppins. Thanks for your presence making a joyous occasion and worth a round of applause.
Thanks for your comment and for visiting.
---
Why thank you Tin (Sorry, no name). Your ongoing gratitude makes me feel like a celebrity.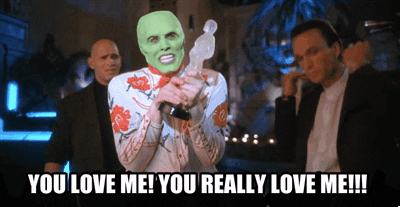 However, I don't do it for the fame-still, love the praise a bonus from a reader such as yourself.
Tell your Janet, your post grad congrats. I have to go back and take a few classes myself.
Cheers to the future. Thank you for your comment and for visiting
---
I've been told "Approachable" once or twice before.
But, it means a lot more coming from someone else for a change.
What a Congenial sentiment, effort made on your part. Thanks Tobias, I am glad you liked it..
Thanks so much for your kind words and for visiting.
---
I was on the look out for great comments which are not hard to find by the way and I found 4 in a row. Awesome! I couldn't believe my eyes and I was absolutely speechless.
I applaud all four of the comments. I must add and a bonus the quadruple score not too bad.
I will address each below…
---
Awww… Cruz, I feel like I am sitting at the Grammys with such gratitude and poetic words dedicated in my honor. Still, I don't do it for the glitz, glamour and fame, its about the fan-base, the grateful, wonderful readers such as yourself.
Oh yeah! You're definitely playing my personal preference, my jam Glad you decided to beat to the sound of your own drummer and follow your heart no matter what anyone else says.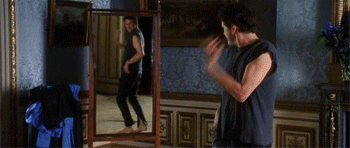 Jolly good show!
Bravo, Encore!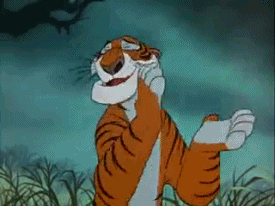 You rock just as much and I'm not being polite or meaning to flatter, I really mean it. Really, you  who stole the show. After this, I have realized that comments such as yours are just like songs, the comments, the words make the meaning all the more meaningful and heartfelt. You sound like quite the passionate writer yourself. So, thank you for bringing more music to my life with those heartfelt, kind words genuine, straight from the heart and for visiting.
---
sometimes while engaging in conversation hearing the words "Everyone", personally I tend to question that key term.
However, not in this case. Roderick, I don't question for a minute what you said, you sound like a straight shooter yourself, understanding hard work and dedication.
I am working hard myself trying to maintain and update the site as much as possible. It is all the worthwhile at the end of the day reading comments such as yours. Thank you for taking the time to read and comment and best of luck in your line of work as well.
---
Whoo hoo! Who are you telling? LOL Yeah, been there, done that. Eleanor, I have found that there are definitely issues with this and figured them out along the way, looking into the matter further
Some might be suffice to say what a bunch of croc, but after solving the problem, helping myself I had to further address the issues to others and offer some observed techniques along the way.
Thanks for your interest. I look forward to your future visits. In the words of Ellie from Up, "Adventure is Out there". Onto the next and thanks again for visiting…
---
Aww Graig, I find it is indeed wise to listen to your elders, even if not too fond of them during the hard times.
On the subject of elders, personally I have kept that advice in mind and use it this very day.
Now, don't get me wrong, I am not telling anyone how to conduct their own personal affairs, young or old.
Suffice to say, its seems your father made a big impact, difference in this case and I am pleased of the overall outcome that you took his advice for I would have not read a great comment from a reader such as yourself.
Please, tell your father I said thank you for the recommendation. Also, thank you as well, I am glad you listened to him and kept his recommendation in mind.
Finally, thank you personally not just for reading, but for leaving a sweet comment. It made me smile. Also, thank you, thanks again for keeping this site in mind and for visiting.
---
Don't freak out, but unfortunately it's time. This week now has to come to a close. Thanks to all for leaving comments. Tune in for next week and you might receive feedback from the owner of faceshapes 101. Thanks for reading, commenting and visiting.