Just a brief intro, pre-smart phone, apple and facebook in the 90's-200's, MSN was used on browser and still used today is more of an interactive newspaper
but on one page broken up in parts with a browser search.
Also, unlike the other two including Yahoo and Google, the faceshapes 101 site will show up first on the page during a typed query.
Not just for the main query page searched. But also for the image search.
When I found this out it was great news! Also, probably the reason why people refer to this as news.
This news is great news!
Also, bing I found in terms of query that bing-no not the bing on top-the logo he is dancing on, lol…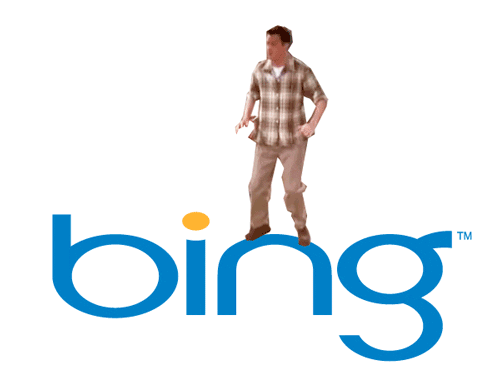 shows first in the top queries searched as well for URL and image searches.
I was hoping the same will go in the future for google and yahoo…
But, before I get to ahead of myself one step at a time.
Now back to refering to Google and Yahoo. vs MSN..
Hmmm…Those two are also great sites as well. It just depends on personal preference and what you are looking for.  In this case, if you intend to search and find face shapes 101 a lot sooner, right away whether in web and/or image search, I would recommend you use MSN.
But, in whatever circumstance, browser-I have researched how they show up in Google vs. Yahoo (seeing they are similar to each other), MSN having the highest rank so far in query search, showing up.
Now, as far ask Askjeeves search results…
Just the same all this time. In terms of the search ranking with jeeves-not all there but the videos I made on youtube linked to the site are the top results.
So basically in the beginning,I was not aware of the status of search engine ranking until my readers informed me. Then, I researched the status later.
The concluded results: Altogether in terms of categories including previously mentioned search engines such as google, yahoo, msn and askjeeves,  I have top ranking results in the  query/images/video regarding the matter.
I guess that's not too shabby. As far as other search engines not mentioned…
Nothing so far, I have yet to see what is the status with other search engines as well to answer any questions or given rumors about how they show up on browser from typed query.
In regards to my readers who brought this up in the first place concerning the "News" aka; queries searched and the rankings of involving search engines including:Google, Yahoo, in addition MSN…
Thanks again for it would have not been brought my attention where they stand.
Click previous to go back one page featuring Google vs. Yahoo. For more FAQ, click FAQ Home.