Happy July 4th! Where does the time go?… Sorry about the lateness in newsletter. I am working on some new posts, updating them as soon as I can with a few bigger in-depth posts along the way. Hope you sit back, enjoy the fireworks and comments are now available for this week. Thanks for visiting. I will be back later this week.
Here are the most recent results below for Katherine Heigl and Chris Pine…
Wow, I have never seen results like this…
It seems like I have changed perspective recently because it used to be one way or the other whether looking at gender or shape.
First, this one was a no-brainer. People were voting for Chris Pine
But, now it is starting to change from Chris-Both. No one had voted for both yet. Now it is almost 10% whereas when it started out 100% Chris for a long while. Thanks for the votes. This one has the most dynamic changes. I will keep watch on this one. There are many other new poll results as well. Keep on voting. Thanks for your feedback and for visiting.
7/6/16
I have added a new drawing to Drawn in detail pgs of Shane West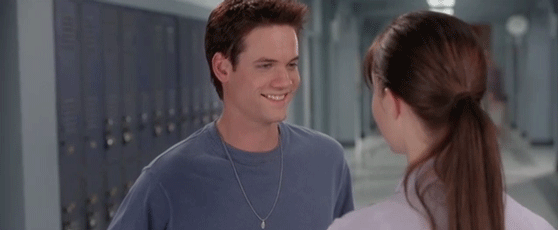 I know what you're thinking-say what?…
you know, Shane West from A Walk to Remember?…
Just a quick refresher: Recently, he's also on the show Salem
and has actually acted and guest starred in a bunch of different comedies and dramas since the early 90's. I actually drew him before that movie he was known for…For more click here.
More about other updates as well…
Don't worry, I'll be back later. All of the new linked posts are now available on updates for the month of June (for more click here).
I am in also the middle of working on about several to ten more and will be uploading the and  working on the games along with a new pending post.
LOL, not that anxious but reason why I've been kind of scarce. But, I will be back later this week.
Thanks for your feedback, Some new polls are available as well . I would love to see more votes-who do you think resembles who more according to gender and/or shape?…
Thanks for reading and for visiting.
7/9/16
2 new drawings are ready to be scanned for this week. Also, it is getting closer to closing time for comments.
Don't worry, the comments page still allows submissions past 12. I just make sure that they are ready to go by Sunday, worse-case scenario late Sunday-Monday.
Finally, great news! I am getting closer to being finished with new, broader post.
Thanks for your feedback and for visiting. I will be back later Sunday-Monday, about the time the comments should be available and thanks for visiting.
7/12/16
Here are 3 new additions to the Drawn in Detail pages. I am preparing the links as we speak….
of Channing Tatum…
…Daniel Craig and
Michael J. Fox
The first two are just outlines, but the third is finished. Feel free to check them out in the Drawn in Detail pages, they are now available.
Also, I am also much closer to finishing the more elaborate post yet to come-getting there lol. Also, love reading the comments this week. I would love to see further feedback on polls-your input is what makes this site great!