6/20/16 I have a few new drawings to add for the drawn in detail page that have also been done with color. Once scanned I will post them asap. With the colored drawings done in detail for the page, I have about 10-20 more to do which sounds like a lot, but its really not once you have a good momentum going and find what works best. Then, I will elaborate on the colored project. In addition, referring to the colored drawings, above there is a preview for the post explaining my new ongoing project with color.
Comments are now available. A little late posting them due to drawings for the blog.
Thanks for your input. I really do wish I could display all comments. But, I still couldn't miss the opportunity to praise my hardworking readers leaving feedback-I really do appreciate it thank you.
Thank you all readers. More about the comments:  Tune in for the next week. Who knows? Your comment may be on the page with my response. Thanks so much everyone and for visiting. I will be back before you know it.
Onto the next journey…
6/21/16
New poll results below…
Katherine Heigl went up a total of 16 percent from the last result featured on the April Newsletter. People are starting to see Katherine in Danielle more and more while no new votes have been added to Chris.
Aka; they are just starting to see Katherine in Danielle the same time as Chris. The question is how much? Will it be 50/50? Time will tell and this is where your votes really count, make a difference. I'll be back later and thanks for your valid input and for visiting.
6/22/16
So, right at this moment I was thinking-where did the month go?
So much to do so little time. Here's one thing I wanted to let you know before I go…
First, the top viewed is the home page. Second, the third item most viewed is one I had just released titled "Danielle Panabaker Unknown from Big Fat Greek Wedding 2".
I guess the results were okay lol
Wow, I guess in the case of conciseness, less really is more. That, or the fact that it just came out on dvd. Either way, great news and thank you.
The most clicked links is the tumblr blog. Thanks for stopping by and don't be shy, send your lookalike. I won't post it on wordpress unless you want me to. You can even submit anonymously and I will reply asap on tumblr.
Also, feel free to visit the activities page or take some polls. I am also creating some new activities in the process with some in-depth posts as well. Thanks for visiting.
6/24/16 New poll results for Emily Blunt and John Krazinski. More about that below…
I just reicieved 50//50 both at once for Maggie Gyllanhaal.
So the results are in-Lol only gif I could find on moments notice…
Thanks so much for your votes. I look forward to seeing more feedback like this in the future and thanks for visiting!
6/27/16 Two new poll results:
A new one for Rachel Hurd Wood & Jeremy Sumpter=Rachel Hurd Wood
More people voted for Rachel since May 2016.
Also, here is another, brand new one.
Apparently people see slight more Justin Bartha -Both 50/50 of Justin Bartha and Catherine Zeta Jones from The Rebound in Jason Dolley…
6/29/16  6:30 pm
Came back from playing some games, well my own that I have been testing for the site.
Yes, I have been creating some games for the activities page.
That is one big post yet to come. Some more brief updates of what I  have been doing explaining why I have been absent for a little while.
Also, I am working on a new post explaining the different order of the updates on pg 9 here. You may notice after clicking the links yet to come are not in alphabetical and there is a reason for that,
introducing a new post. You won't read and find the answers for now.
I don't want to give too much away yet…
Also I am also working on finishing some drawings in detail for the blog. I have about 10 more to do and when the final product of each is finished, I will display those in a post as well too in the future.
I am going to be checking feedback including polls and comment shortly.
Thanks for your great feedback
and thanks again for visiting.
Getting closer to finishing three different versions of a game I am posting. Also,
2 new poll results: One for Emma Roberts and Freddie Highmore-speechless!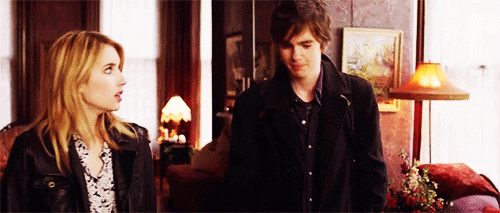 The results changed from Freddie-Both on a debatable scale to a seeing Freddie more. Its ironic because I figured people voting would see the female gender more. In a nutshell, people may see gender in once scenario but I think they're starting to see something more that I may have brought their attention to. They are really looking closer in this case, at Rachel Hurd Wood.
OMG overwhelmed and
Thanks for the votes and for your even closer payed attention.
Here is the second…
Wow, overwhelmed-people see a new perspective with this one. I have never seen numbers like this before. OMG what would Ron say. In this instance, glad his mouth is full lol. But anyway…
Looking at this Lindsay Haun from The Color of Friendship
who I found looks like the both of them had the equal amount of results, seeing both at first one gender before the other, no more than another and then, looking back that some people are starting to see Bonnie a little more than Daniel.
Basically, at first  the results may have been split down the middle. Then, looking back at the polls more recently people are seeing Bonnie 33% more than Daniel instead of 50/50 at once.
How did this come to be? First…
Much earlier, the votes almost stayed 50/50 in the beginning-very close call…
But now, in the lead with the votes so far is Bonnie Wright
How?…
For a few reasons, seeing Lindsay has a much longer, flatter shape than his much rounder one and her eyes are much lighter with his real dark blue color, also accounting the same gender may be the very reasons that Bonnie has received the most votes.
Still, you can see somewhat of him in her as well with a somewhat round-wide shape, more dramatic expression and blue eyes like him.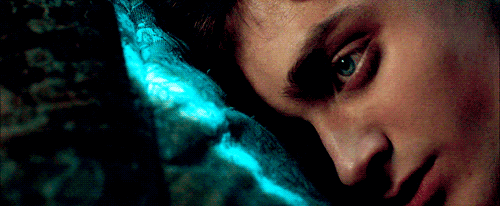 But,  according to the conclusion…Nothing's set in stone yet.
However, I'll have to keep a watch on this one.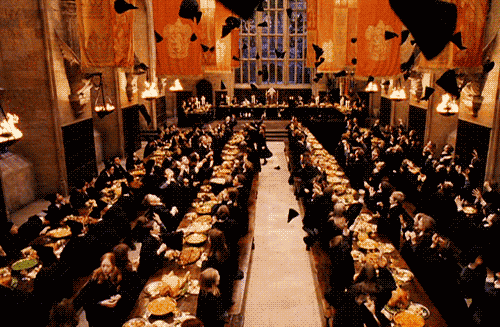 Hats off to your efforts! Thanks for the votes everyone. I look forward to seeing more like this. To be continued…
Okay, the ceremonies over and
I will be looking at comments and see if there is any thing else to address further. Just a heads up incase I am gone for a while. Thank for visiting and I will be back as soon as I can.
7/2/16
Sorry about the long pause,
back and in action.
I have been back and forth between games and adding more to a new post to come. This new post is more in depth and it just keeps growing every day-just looking at it there are going to be a lot of links on that one post and it may have to be spaced out a lot.
But hey, it's better than having the opposite-writer's block lol
Anyway, a lot of writing going on and new stuff to come which is why I have been kind of scarce lately. So, that being said a forewarning, probably won't be back until later this week.
I hope you sit back, relax and enjoy the fireworks, enjoy the weekend, happy 4th of July weekend. The comments will be up Sunday-Monday and I look forward to hearing from my readers always. Thanks for visiting.