If any of you had trouble navigating lately (in this case trying to find the June Newsletter). Don't worry.
Oops, duh… it didn't occur to me, forgot to post the June Newsletter day of. Two days late
I have been working on a new development:
Some drawings for pleasure, a pleasant change of pace. I have done several others in the past. This week, so far I have come up with 2-3 new ones. 2 are finalized and ready to be scanned for the drawn in detail pages. I have one new addition for Bradley Cooper and Rachel McAdams.
If I hustle I can finish one quadrant every hour.
However, I find good things take time.
Anyway…I can't wait to scan them later this week. Actually, those pieces are only 1/4 of the drawing. So, why not a whole 8 1/2 by 11? More about that below…
---
Just a quick preview before the scans are uploaded-here are the original plans I made myself and am working from…
Notice it is the same person drawn 4 times.  Also, I have began taking it to the next level of color and have done my best to make sure one quadrant is not too dominant than another and that they unify as one main color.
More about this new color project below…
All of the colors utilized here were actually found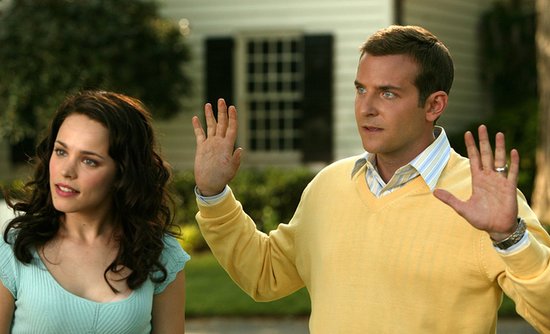 in Bradley and Rachel by looking up closer and pinpointing the approximate-exact color from the original upper left quadrant for the both of them.
Now, for the second-fourth quadrants I have utilized only one of the many colors found and used within the original first, far left corner quadrant with its occupant.
Can you guess exactly where in the quadrant I found the colors and used one different color for the rest?…(Hint: It could be the skin hue, the clothes, the background, the hair or even just one aspect of a facial feature or who knows, it could be one or more these examples used together.)
Anyway, this is a new project I have been working on experimenting with color, in addition a bit of a color memory exercise.
The results: After doing several of these, not even finishing all four quadrants I have been told by multiple experts in the art field that I am better with color than black and white and that I have detected the most subtle changes of color (neutrals and grays)-even in black and white rather than more distinct changes of colors from red-black. I believe that would not come easy for someone to detect subtle changes of color and the grays in between, would take training of the eye-coincidence?…
---
The conclusion: In a nutshell, you could say in this instance this color exercise/project is more of a memory booster making me literally see the changes in a more depth, of gradual change, the grays in between rather than seeing things in plain black and white and-even the other way around, the very opposite of black and white-color. In addition, I even catch my mistake of when I start to add too much gray, and embellish from there making the drawings more colorful.
Anyway after looking back, that would explain the ones I have planned out so far involving more gray and neutrals have come out better than the ones having more elaborate color schemes.
Now, that doesn't mean that it's hard for me to achieve color, it means I see it on a different level of perspective.
Recently, I can now find the balance between black and white and color, even combine them and make colors more vibrant, make them duller or more neutral, have more control of it.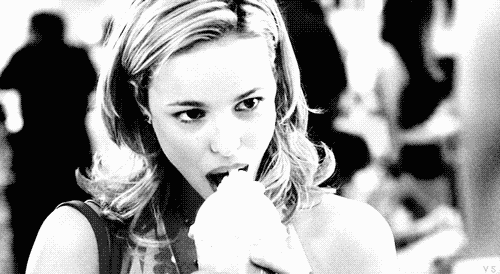 Like I said before, its helps to know what you are drawing before you draw it no matter how you view things, in this case, of living in color and/or black and white and even the grays in my case. (These were the only hq gifs in both color and black and white I could find of Bradley and Rachel).
So, basically outside of the site I have been working on that for the blog reason why I lost track of time and forgot to create a June Newsletter.
Nonetheless, don't be sad.
I have been reading comments and have thoroughly enjoyed as well have appreciated the feedback left. If you would love to further communicate or get involved with the blog, feel free to check out my tumblr page or take a poll on the combinations a-z or survey page.
Still on topic of drawing Rachel McAdams, one more McAdams gif before hitting the road. Thanks so much for your support and for visiting. I will be back later with new updates and hopefully posts.
6/4/16
226 hits the other day! I am speechless and that was so nice to see. I am making new updates this weekend and comments for the week are picked for the most part. Thanks so much for your input and for visiting.
I haven't been back on the newsletter in a week. But, just doing some stuff for the blog. I made some updates, new editions to the drawn in detail page which can be accessed on the bottom menu as well. You can see what page when clicked on I have added to and click back to the main gallery. I have also added a new one for Michelle Pfeiffer.
I have discovered some new additions for the combinations page even more than the lookalikes and they are pending. Also, close to closing time for comments of the week.
Thanks so much for your input and
I will be back later this week..
6/14/16 Working on some new additions for the Drawn in Detail page. The link is located above in this newsletter and also below in the very bottom menu. Also, some new poll results…
People voted 50/50 for Emma Watson-Andrew, voted seen as 50/50 but at once, of gender.
This time around the third vote is in. It was voted based on seeing both genders at once or, "Both" 50/50-OMG! So far,  the conclusion: Results still show 50/50 but in both aspects whether seen on: Gender, one right before the other or, 50/50 resemblance at once-cool!
Thanks for your votes-they really do count! Also, I am in the process of working on new posts and monitoring comments. Thanks for visiting I enjoy your feedback. This was very interesting.
6/15 Busy month. At least, keeping busy. Every now and then you'll hear words of "Encouragement" and I'm using those words loosely. In reference to that and to this blog…
Its nice to know and read feedback from my readers. I am responding and displaying them for this week. I am also working on updates for this month which may not be up until the end of this month-beginning of next month-more and more, so little time.
Also, I am in the process of working on drawings to scan and put on Drawn in Detail page (located below in the bottom main menu).
Lots to do for the blog. Thanks so much for the feedback and for visiting.
6/16/16 I have just added a new pic to the Drawn in Detail page
for Amanda Seyfried.  For more about that, click the link.
Stats are high. I've been looking at the past few days. In the morning they've been 60-80 which is really high for that time. Then, during the day they have been about 160+ hits a day.
So many updates, so little time and bigger posts coming your way in the future.
Thanks again and for reading. Comments for the week will be posted Sunday. Thank you so much for the support!
6/19/16 Tumblr is up and running. I have updated it recently. I have been checking in and updating here and there. However, if you are having trouble with questions or don't know what to ask, submissions should make it easier on both ends for me to read and for you to send waiting for a specific answer.  Thanks for visiting. I will be back in a little while…