Yes, you caught me backdated, these are from last week. Submitted comments were already released
and couldn't wait to get started on more,
couldn't resist on putting these for the next week following.
I love hearing from my readers on what parts they enjoyed. Here are some I particularly enjoyed…
Refering to part of your username I hope I made your day a little "fuller" as well. Your comment made my day a little fuller, better. I had just made massive changes to the homepage and you are one of the few to comment on it first.
Congrats!
Also, made me think of this quote in terms of happiness…
Thanks for making my day a little brighter than it was before.
---
…Tears of joy. Sometimes is the simple things that bring us just that which you have done. Tell your father I said thanks for the reccomendation.
I also loved the words you used, "Remarkable".
Thanks for your comment and for reading.
---
Ah, the irony…I normally think of this quote when it comes to peculiarity and/or having eccentric qualities, which people normally label as a bad thing.
However,  your comment made me smile when I read it because you make eccentricity sound like a gift to be treasured. Thanks for bestowing it upon me in your articulate comment.  You made me feel very unique like I am destined for greatness, one in a million. Thank you for using that word, very enthused.
Also, I am glad that this post you found helped and that you found exactly what you needed. While reading this comment in all its wonder,  on the concept of "Doctor" Who above made me think of this quote as well:"Laughter is the best medicine". Well, maybe but in this instance your comment ties for first being the best antidote as well. Best of luck in the future and thanks for commenting.
Awww, thank you for saying that. I love the word use, "Sufficient". Glad I could be of help. Thanks for your comment.
Owner of face shapes 101, keh1016 in reply: Wow, 4 day long hunt
That's gotta be some kind of new record. I have heard of 4 hours.
Hats off to you and your perseverance. I think with that kind of perseverance  will lead to a great cause. I know you're probably thinking
No, I just believe you're meant for great things with that kind of attitude-way to go!
Thanks for your blessing, comment and for visiting.
Aww, Thank you. I love the emphasis you placed on it and found it useful. Thank you for your comment and for visiting.
Aww, you certainly captured my attention.
I loved how you used the words "Result Oriented Guide" You sound like quite the writer yourself. I only wish I read this earlier but you've made me realize after all of the bad days…
Soon as your comment came along it did. Thanks for making the rest of my day promising a better tomorrow around the corner.
Onto climbing the next day, the next mountain. Thanks for your comment and for visiting.
I love a quote that makes me think. It sounds like that person who quoted this is referring to perspective-enable, recognition. I could be wrong, but I loved that comment. Glad you liked the post. Thanks for your comment and for visiting.
Wow!
Glad to be of help. Many might not have thought so, but that is one my intentions-to make the hunt easier.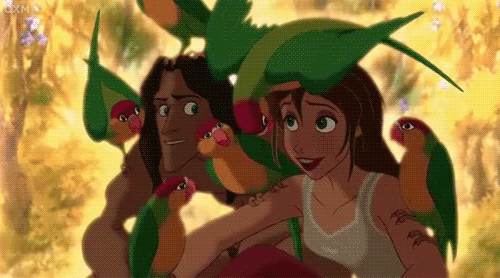 I hope you had fun exploring and thank you so much for that sentiment.
That is so nice, thanks for visiting.
Glad I could peak your interest.
I am so glad you want to start your day early and want to come back for more.
Thanks for your comment and for visiting