http://lookatherbeautifulface.blogspot.com/-This site talks about aesthetics of facial dimension of females, but don't go into depth of face shape as much.Still, this aspired me to start my own blog with all my own ideas.This site talks about aesthetics of facial dimension of females, but don't go into depth of face shape as much. Personally, I found myself reading the comments, commenting on the matter further my self. But, this is the closest to this subject others refer to as a "taboo topic " that people don't blog about and it made my day when I found it.
I loved the visuals made by other people whether of lookalike drawing, you name it. For more about each link featuring, them, click each below…
matt damon doll source:http://toyhaven.blogspot.com/2008/09/matt-damon-as-james-bourne.html
head of the body img source:http://www.huffingtonpost.co.uk/2013/05/07/celebrity-bobbleheads-funny-pictures_n_3229762.html
morphs:
http://izismile.com/2010/03/25/celebrity_morph_mashups_20_pics.html
http://www.morphthing.com/
computer drawn interpretations: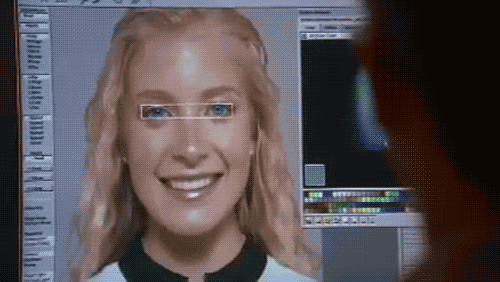 http://www.visualnews.com/2012/04/03/disney-heroines-come-to-life/
http://www.google.com/imgres?biw=1280&bih=603&tbm=isch&tbnid=uaSuMncR-jabsM:&imgrefurl=http://tvxqforeverfive.tumblr.com/post/20786348552/josh-hutcherson-logan-lerman-daniel-radcliffe&docid=LBVafP_RLPOkSM&imgurl=http://25.media.tumblr.com/tumblr_m2837nmfyK1ql24g4o1_400.jpg&w=300&h=400&ei=-dhNUom3K4mS9gTe54HYAw&zoom=1&ved=1t:3588,r:4,s:0,i:91&iact=rc&page=1&tbnh=165&tbnw=125&start=0&ndsp=17&tx=49&ty=108 (josh daniel logan hybrid)
http://suggestion.blog.cz/0909/the-sims-2-kirsten-dunst (sims dunst/wright)
http://madamx.wordpress.com/about/ (more sims pics)
http://fora.mtv.ca/2012/06/what-the-mtv-movie-awards-nominees-will-look-like-in-35-years/#more-22066 (exaggeration of shape without changing whole structure, aging)
drawn representations of people/hybrids of people/exaggeration
http://www.comicbookmovie.com/fan_fic/news/?a=53833
http://www.flickr.com/photos/21957462@N08/galleries/72157622507992562/ (amyadams/rachel hurd wood)
departed art:
http://www.deviantart.com/?q=departed+the+dicaprio#/art/The-Departed-anime-poster-136419406?_sid=277bdb2d
lookalike pics:
http://cheezburger.com/4256760576 (young robin williams/josh hutcherson)
http://cheezburger.com/6546082816 (josh hutcherson/square watermelon)
http://thelittlehenhouse.com/2011/06/15/im-a-celebrity-look-alike/ (kimberly williams/kate hudson unknown) http://www.bellazon.com/main/topic/17588-im-not-a-look-a-like/%20http://gslbeacon.lijit.com/beacon?viewId=4c8f020d39a64cb4904baef40523d418&rand=2754&uri=http://www.lijit.com/users/izismile&informer=6473306&type=fpads&loc=http%3A%2F%2Fizismile.com%2F2010%2F03%2F25%2Fcelebrity_morph_mashups_20_pics18.html&v=1.0&rr=http%3A%2F%2Fizismile.com%2F2010%2F03%2F25%2Fcelebrity_morph_mashups_20_pics-18.html
http://www.hypable.com/2012/10/09/peeta-brother-hunger-games-catching-fire/ (josh hutcherson) http://www.people.com/people/gallery/0,,20338178_20727093,00.html
(peoplelookalikes) http://celebrity.yahoo.com/photos/celebrity-look-alikes-1380047583-slideshow/
(yahoo) http://www.ivillage.co.uk/best-biopics-actors-who-play-real-people/167774 (celeb biomovie lookalikes) http://www.personalcommunications.net/lookalikes/ (lookalikes of carrey and seinfield)
http://audrina1759.wordpress.com/tag/celebrity-look-alikes/ (lookalikes of jordan sparks/america ferrera, emma stone/miranda kerr http://www.boston.com/ae/celebrity/celebrity-look-alikes/IhSJPyCoh7KzMcRzxZAxiJ/article.html (boston)
BEST ONE http://9gag.com/gag/5574305 (emma watson/kirsten stewart lookalike)
http://houseofgeekery.com/2012/05/10/celebrity-look-alikes/ (lookalike diagram)
http://moinsights.com/28-look-alikes-of-hollywood-celebrities/
http://justsomething.co/24-celebrities-and-their-incredible-look-alikes-from-the-past/
http://my.opera.com/celebfan/albums/show.dml?id=6921892?&abc=&page=1&skip=0&show=&perscreen=20
misc:
terms:
https://www.vocabulary.com/dictionary/abstract%20entity
https://www.vocabulary.com/dictionary/calling%20card
https://www.vocabulary.com/dictionary/dimension
articles:http://www.enelshow.com/cine/2012/04/22/harry-potter-podria-ser-el-nuevo-marty-mcfly
celebritypicdilio:themselves. But, it does hint who you look most like. For example, every person who I look most like or have a correlation to in dimension myself, the results were…


www.celebrity.picadilo.com
To justify, I am somewhat like Kidman, I was also drawing a pic of Nicole at the time and noticed we have the same nose. From one feature, not even the whole face shape, I had associated me for her in some small portion, and ended up drawing me when I already knew the shape 100 %  and drew her before. I kept looking at the drawing and thought, why does it look so familar? First I saw Kidman within the features, not the shape, looked even closer and notice the shape was slightly rounder like Winona's.
For others I submitted on celebritypicadilio, it also said that Josh Hutcherson mostly resembled Matthew Broderick, makes sense, they do correlate because they are both similar to a guy who is very similar to him and Ricky Ullman, thus they are similar by correlation because Matthew Broderick is very similar in facial dimensiion to Ricky Ullman and it also said he was most similar to Mark Walberg, which is so funny because the first thing I noticed about Josh is he looks like Susan Sarandon and Ed Harris' love child, or the love child of Jack Nicholson and Reese Witherspoon and then I noticed he looked alot like Mark Walberg. But, I couldn't figure out who he looked like until much later-Eva Mendes. He could be the love child of Mark Walberg and Eva Mendes in the Other Guys. So, I agreed with the outcome.
Another, it said Daniel Radcliffe looked alot like Ewan McGregor-definitly because they both correlate by being similar in facial dimension to: Christopher Plummer, Jude Law, somewhat to Larry Hagman (Larry correlates to Plummer and Law and Radcliffe). So, the more they correlate to the same, common people, the more they are alike side by side. I agreed but, then Daniel starts to resemble Richard Armitage,Tom Cruise, J Fox and people similar in dimension to Gary Sinise-such as Bill Pullman and Robin Willliams. So, Daniel is mostly like him but not 100%. I believe that, I think it came up with 80%. Come to think of it, he could be Rene Zelleweger and Ewan McGregor's love child in the movie Down With Love.
Here are some more links other than celebritypicadillio. The virtual instructor has some pgs that elaborates more on shape and the concept of if you study what you are drawing it comes out much better. They elaborate by verbalizing much better than I have tried to and have explained what has been in my head but I haven't figured out how to exceute it using words. I was very impressed. They even use the same art principles that I learn and use in my art. The most esssential I find in drawing people-shape, know the shape and it's study and it helps-alot!
Virtual Instructor:
http://thevirtualinstructor.com/artfundamentals.html
http://thevirtualinstructor.com/interactivecolorwheel.html
http://thevirtualinstructor.com/QuicktipsDrawing.html
http://thevirtualinstructor.com/blog/improve-your-drawing-skills-through-figure-drawing
http://thevirtualinstructor.com/gesturedrawing.html
http://thevirtualinstructor.com/graphitenose.html
http://thevirtualinstructor.com/facialproportions.html
Other parts:
http://art-educ4kids.weebly.com/facial-dimension-and-realism.html
Talks about new program/tech in the making that analyzes faces in dimension and depth the way I do…
http://www.cs.york.ac.uk/3dfp/
http://visionweb.cse.usf.edu/event/real-time-3d-face-recognition-of-non-cooperative-subjects-2/
This is also I how I establish someone's shape of face, similarities in correlation and demeanor. This is the way of thinking when analyzing a person's shape:
http://www.britannica.com/EBchecked/topic/446816/pattern-recognition
http://en.wikipedia.org/wiki/Three-dimensional_face_recognition
Also, some regular and Disney realistic portraits that were featured on Yahoo news…
http://news.yahoo.com/photos/paintings-that-look-like-photos-1372099405-slideshow/
http://shine.yahoo.com/healthy-living/animated-disney-characters-come-to-life–dreams-do-come-true–173651327.html
http://news.yahoo.com/photos/identicals-portraits-of-twins-1369864367-slideshow/#crsl=%252Flightbox%252Fidenticals-portraits-of-twins-1369864367-slideshow%252Fava-and-isabel-photo–230224992.html
some new links uncategorized: sources used for this site
http://who-is-my-disneylookalike.tumblr.com/ (No longer available, but found my lookalike on that page. I will printscreen/show the pic here below).
http://dictionary.reference.com/browse/median-plane?qsrc=2446
http://th02.deviantart.net/fs11/PRE/i/2006/189/f/b/Practical_Magic_by_Penguinducky.jpg
https://saahub.wordpress.com/tag/fairy-tales/
http://www.richardsolomon.com/artists/douglas-smith/
http://fc02.deviantart.net/fs71/i/2011/091/f/d/bradley_cooper___hangover_fina_by_daricia-d3d04nu.jpg
(I will sort the ones unhighlighted, then provide the link, which is why there is just text. Basically, they are pending)
This one below was absolutely astounding!
http://www.samaze.com/pics/2315/realistic-painted-dolls/
http://www.yescoloring.com/hollywood-coloring.html
http://www.fandango.com/moviephotos/celebritylookalikes_mirandarichardsonjuliannemoore_448_14
http://www.saatchiart.com/art/Drawing-Christina/327559/1406349/view


http://www.drawing-factory.com/portrait-drawing.html
http://thewonderfulobsessions.blogspot.com/2010/11/lesson-14-drawing-chin-and-cheekbones.html
http://www.drawfamousfaces.com/
http://abcnews.go.com/2020/story?id=2912199
External links featuring my articles:
http://quoteko.com/kate-winslet-misinterpretation-drawings-face-shapes.html
http://www.bnwpix.com/of-face-shapes-with/b2YtZmFjZS1zaGFwZXMtd2l0aA/