"Keep me safe"…
Lol-Hint taken-Jacquelynn, don't worry, I haven't forgotten about your comment. Also, Thank you for noticing. Such a positive, influential comment.  In fact, it really captured my attention and how could I forget such a sweet comment?
Furthermore, I have been approving and replying to comments. I have just finished thinking that's it for now.
However, now that you mention it, I think I better go through page by page where the comments are featured and sort them out, make sure there's no spam featured on pages to make more room for readers to leave and view their comments just to keep other comments-well safe.
Anyway, If it happens you can't find it, it will always be safely saved over here where you can always go back and look at it.
For yours is definitely a keeper…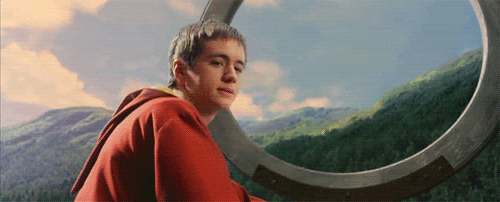 worth remembering and will never be forgotten.  Thanks for your comment and for visiting.
---
Giuseppe, yes, you make a good point about quality. Thank you for bringing that to my attention. Anyone can do quantity with the click of a button-not to sound too harsh but…
Quality seems to be the secret indeed in making good posts. You sound like quite the writer yourself. For having such a few words which does not necessarily make them  any less meaningful.
Thanks for your kind, poetic words which were really nice to hear. Also, thank you for visiting.
---
Aww, thanks Brianna. I loved the word fruitful. On the subject of food:
Pretty much all of the posts here are appetizers, yet to be finished and need a little more "Meat" to them. I am glad you liked this and thanks for your comment, for visiting.
---
Thanks Nerissa for referring to this site as reports.
That's hard-hitting, great news to hear. I am glad you liked it and
thank you for the recommendation.
I hope he enjoys it just as much. Thank you for your input and for visiting.
---
Heads up, 3 more coming your way and then some…
Hcdrops, thank you so much. I am glad you believe it will benefit other people as well. I try to think of the well-being of this site, how it can help others. Thank you for your comment and for visiting.
Watchnk, I'm just excited as you are. That's great to hear, great news. Thanks for the comment and for visiting
Thanks for refering to this as "Up-to-date News".
However, I don't give into sensationalism,
but to help others
who have trouble within this area whether drawing, figuring out face shape etc;
and to help overcome whatever obstacle that comes in the way.
Thanks for your comment and for visiting.
Thank you so much Zoho. I see you're a Spiderman fan, so here's a little gif involving the action adventure adaptation
I am glad I "Captured" your interest.  Thank you for your comment and for visiting.
---
Thank you Ann. This one kind of snuck up on me, in a good way. I loved the word "Genuine" that you used.
Thank you so much. Sometimes it seems people lose that as soon as they start to get older and that the best genuine people are rare to come by these days.
Still, you still make me feel like a kid at heart. Thanks for your comment and for visiting.
---
Thanks Emily for the advice. I think I read something about those sites one time but had forgotten all about that. I am so glad you brought this up.
300 is a lot. I think the most I got was 250's-270's on a really good day, maybe 300 once. But 300 or more…
That's really great to hear. I also saw that you had an earlier start checking my site.
I am almost done figuring out a few glitches. Once those are taken care of, I will check that out keeping that in mind.
Cheers to you and hope you had a great morning and day. Thanks so much for your comment and for visiting.
---
Don't get mad, still here. It will be here before you know it and comments will be shown in all their wonder.
It's sad to leave soon, but keep smiling. Will be viewing and picking comments for next week.