Sorry about the wait, trouble with the Tumblr account while I was fixing a lot of odds and ends around the site while updating as well.
I am anxious to hear from my readers.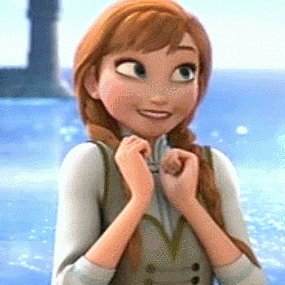 Here is the official link to my tumblr site.
Feel free to ask me anything. Still on the subject of open, feel free to ask me anything on my site/blog/subject. I am an open book.
If you're not sure what or exactly how to phrase the question(s)…
Don't sweat it, sometimes I know what I want to say, but don't know how to say it. 


Everyone has one of those days sometimes.

Here are some examples below, some tips to help you get you started:
1) More about blogging…

"How do I get started on starting a blog?"/"Does blogging about this topic take a lot of work?"
2) More about the concept/subject…

"Can you elaborate?"/"Will there be a part 2?"
"What was your inspiration?"/"How did you come up with the idea?"
"What posts/other sites do you recommend?"/"Are there any other sites like this?"
3) More of a personal reading…
"What's my/so-and-so's face shape"?
"Who is my look-alike"?
Where to submit questions?…
If you have these two questions above, I highly recommend the submission box which is now open.
Any other question about the topic which does not include a face reading therefore visual…
Feel free to ask me on tumblr or on here on any page below in the comments section
Some more options below…
 If you would like to ask me anything else on topic, feel free in the comment section below or on tumblr, a more direct approach.

Also, link exchange to reveal a person's site where they have their photo read for a lookalike and or/ face shape I found is not allowed on tumblr.
However, I found a loophole-more about that below…
If having trouble with a submission and would like to link exchange, showing the photo desired to be read, feel free to link exchange in the comments below with a message letting me know.
 If you would like to contact me via-comment concerning a question, you can contact me on the comment/sidenotes pg below where I respond to readers comments once a week and there is a space below provided to ask me a question/leave a comment or, any other page if you like. I will respond to your comment as soon as I can. I will probably read/respond to the comments page before any other because it is a specifically, dedicated for that sort of thing.
Finally,
 
Thanks for your input and for visiting.