A lot of great feedback lately on top of the usual. Thank you so much!
Newest updates,
I am working on links previous to this and am working on tweaking the site so it is easier to navigate.
I am also figuring out closer matches for the ones not voted 50/50 on the combinations page.
This is why your votes really do count-they help decide whether to further elaborate and or find a newer/closer other match(es) for them. I will reveal below which ones I have made changes to and when done, will provide the new links. In addition, this may be moved to the new updates page, if so that link will be created afterwards. More about the new 30 new matches here….
Thanks for visiting. I will return asap.
4/5/16
I noticed the stats have been higher than usual during the night- thank you so much!
Also, the votes resulted have changed most recently from not just 50/50 one way, specifically one before the other 50/50, but also all at once as well. As a result, split evenly all ways of voting.
Can I just say-wow!
I will be back later and am almost done with the two full pages of updates for the month of April. Thanks for your input…
7:00 am Most of the first-second pages of updates are done for the month of April. All should be up by the end of today. Thanks for visiting.
4/6/16
3:30 am
Still a little fuzzy, but was able to get an account tumblr.
Here is the link. I will see if I can rename it, but the title on the viewed page is just the same.
Sorry about that. I had trouble logging in after setting up an account for a while, reason being why it took me a while to set up. So, feel free to ask me anything there as well. Thanks for your input and for visiting.
I saw this poll today…
I just made changes saying I will find a closer match with this one…
Chris Pine might be curious himself lol
I haven't found a closer match yet. But, it was interesting to see the polls change as soon as I addressed that. I had a hunch that you could spot Heigl, even if Chris Pine is much more apparent than Katherine, seen more in Danielle. This poll was stagnant for the longest time.  For this reason, I will have to keep tabs on this one especially.
Thanks for voting!
4/10/15
I found a new poll result…
of Josh and Jennifer from the Hunger Games most recently yet, another vote has been for both at the same time.I wonder what real Josh and Jennifer would have to say-lol!
In the future, if there are a few more votes, this will be 100%. It started out one for both and one for Josh Hutcherson, good to know it wasn't biased belief, wow. Thanks for voting. Will be back later…
4/12/16 4:45 p m
My schedule just cleared up. I expected to do a lot this week and now I have more time to edit the site and read comments.
Also, now hear this MAJOR update. I am almost done editing the site which is  a breakthrough.
I am in shock and have been waiting for this moment for a long time. For the most part, I am just adding on, new posts and just making sure all of the links work. I am also in the future, doing research on the compatibility issue some readers have been experiencing trouble with in the past.
And I really mean that in the most genuine way, not sarcastic. I am sorry that this has happened in the past. It's an issue I have yet to resolve More about that here.
Stats are skyrocketing too. Thanks so much for everyone's input.
I will be back later. Thanks for visiting.
4/15/16
I found this new query wherer someone googled
the second item: That Daniel Radcliffe and Sara Paxton have been associated together. They never met but someone actually noticed their likeness, googling their names at the same time.
More about the two here…
Thanks for searching this query. I will be back later this weekend and thanks for visiting.
4/16/16 11:15 pm: OMG I think because The Hunger Games is on this month, this poll is especially getting the most activity. I just one vote for Jennifer.
But now, this ties it both ways whether seeing both at the same time or one before the other. It s almost one slightly more than the other. We have a tie breaker right now. I can't wait to see what this poll does in the future as well as others.
Thanks for your votes. Comments are now available  and I look forward for more and thanks for visiting. I will be back later this weekend.
4/17/16
I made a few new updates on the updates page and fixed the broken links on the animated page. Hopefully there's no more broken links.
I'm on the lookout for new comments-love the input and will be back later this week. Thanks for visiting.
4/19/16
All this time when I've been using the snipping tool I didn't realize I could highlight. So, I made it a little easier with this shown affirmation typed, query of…
This implies the term Cinderella lookalike. I had just finished making one and went over to look at stats for the day. Whoever was searching for this item-good news, one more to add to make your quest a little easier. It was also coincidental of the person I found and also very apparent to a certain tv show who saw it as well. (For more about that, click here).
Cinderella might be flattered, excited to see these queries/results if she was here to see this herself. Thanks for searching terms, leading to my site, search queries affirming/affirmations. Love the input! Also, I am pretty much done with the site, just working on improving parts,
Also, for more about finding about your own lookalike, feel free to ask me here. I am taking requests in whatever form as you have seen on the site-animated, real etc;
Doing as much, going as fast as I can. Thank you for your input. I have also found a lot of good comments, they will be up this weekend.
4/21/16
OMG!
was my reaction when I saw this
snapshot of most recent posts…
Allow me to further elaborate…
Every single item on this list of top posts most viewed is instructional. What does that mean in terms of readers' interests, demographics?…
People are actually viewing for the most part the home page and besides the occasional lookalike, the instructional exercises and real life examples which I tried to make sure was most beneficial to the readers-why?…
The term round-egg are loosely used and it becomes hard to determine a face shape starting out by drawing an egg shape-it helps to really know the face before drawing it.
I mean seriously?…Who has ever drawn a person stumped at their or someone else's face shape?
These posts hopefully, were made intended to help solve that ever-lingering question using these real life examples.
More about them below…
The real life examples also viewed included were:
Round Heart, Egg, Oval & Long Oval which are the closest to roundest face shapes, of examples. I can't believe these were the most top views altogether. All that was missing was Ellipse.
I have been waiting for this day for a while, for people to view the galleries and really unveiling the concept, by spotting the difference between heart appearing rounder-actual much rounder, "Ellipse/10% Round-Elliptic/Round-ish/Circular" shapes and seeing the differences, how round they are between each other, using real life examples viewed.
Furthermore, looking at the differences between actually much rounder shapes is key to starting to figure out how round someone's face shape actually is.
This starts to help figure it out from a scale round-flat. According to the posts most viewed today, people are observing face shapes on  a more specific scale of how round-flat and they are also looking at face shape exercises including from older-newer post made:
Narrowing down face shape and Identifying face shape.
About that…
This is awesome! Thanks for viewing these pages for had it not, it would have not shown up in history, made a phenomenal revelation for the site, historically
documented for the site and this is definitely one for the ages.
Thanks for your views, participation, feedback and for visiting.
4/23//16 As the old Disney Channel from late 90's use to say on their commercials using the promo of the cartoon show Braceface, "Brace yourselves"…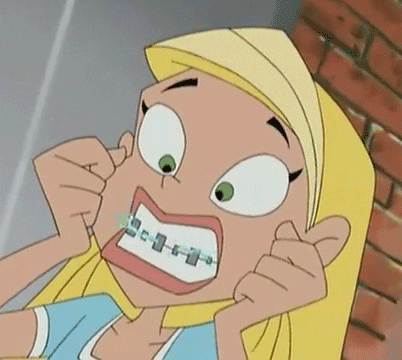 So far, even without getting a full night's sleep, I have been spotting a t least one-seven new matches for the combinations page , just a heads up, next month's updates will be much fuller, filling up a page much faster than usual. Just thought I'd let you know so you don't feel overwhelmed
looking at next month's updates feeling like it's too much all at once.
More about that below…
I have already started the updates later and will release it for May. Technically, I did come up with the posts in April,but they won't be online until next month.
Also, I saw the stats from the past and didn't have time to put them up, so backtracked…
No, not that far lol just a day just for yesterday…
So, yesterday…
the stats were: 204
This was a Kodak moment, "Worth capturing" as they might say. But, in a more contemporary manner, I've provided a snippet above-204?…
Wow! This rocks.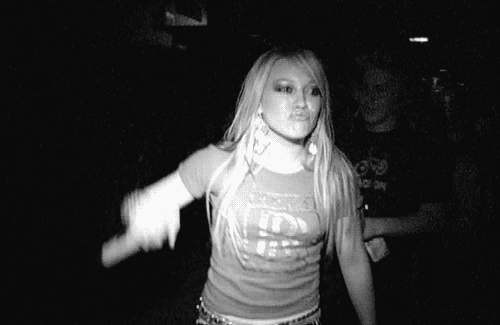 Thank you so much for everyone's support. I am 2x overwhelmed, enthusiastic and pleased.
This is  new high for the site, highest this month. Thanks for visiting and comments will be up tomorrow.
It is practically tomorrow and I will see you soon…