So who would their lovechild look like?…

Amy Adams.
First, I could see Nicole Kidman in Amy Adams…
Funny enough after seeing Identity Thief I saw a little of her in both from the movie Identity Thief.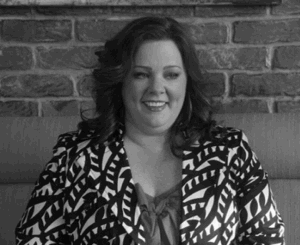 First, when I first saw Melissa McCarthy I saw a little Amy Adams in her, but more funny than dramatic, with darker hair.
Then after seeing this movie, Jason Bateman ended up filming a movie playing Nicole Kidman's brother, somewhat similar to Amy, like Amy, somewhat to Nicole both having a heart shape somewhat round-flat.
But, Jason's shape is much wider and Nicole's, (also like Amy), both have a much longer shape. Then, after watching Identity Thief, I could see Amy in the both of them. I wasn't sure 50/50 was the case because I saw Melissa in Amy first, but that was probably just because they are both the same of gender.
The second time watching the movie, I ended up seeing Amy in the both of them. Together like Amy, the perfect blend, fit of comedy, drama and craziness in demeanor.
But, more about the physical appearance that capture my attention, of the resemblance of all three put together.
First, I basically noticed Molly and Amy have a similar length of round-somewhat longer shape than Jason Bateman's. However, Melissa's is slightly rounder, more oval and Amy's is slightly narrower and flatter, almost with a more square-rectangular form of heart shaped like Jason's almost more square-rectangular heart shape, or wide heart shape. Also, she has very fair skin and dark blue eyes.
Anyway, just when I start to think I see one more so, I see the other, 50/50.So who do you think s/he resembles more so?… I would love feedback on the poll beneath the link, leading to this page. I would love to hear others' perspective, feedback with the polls and/or comments. Thanks for visiting and I will be elaborating the combinations page. Thanks again for visiting.