More about this page in general…
Thanks to everyone else for the support as well and for visiting. I wish I was able to display all of your comments.
No alternative route  so this is how I stumbled upon this idea, alternative…
This page is here for readers like you. I made it so anyone can tune in every week to see if your comment is posted. This is how I should say,
My incentive is response from readers like you-love to hear feedback. Still, I figure it should be a two-way street. My readers should be able to receive some great feedback as incentive as well.
So, here are the comments I enjoyed for the week. Or known as, "Comments of the week".
Click below to see if one of these comments might be yours. In the future, I may link to these instead of putting them on one page because they take up too much room.
Here are a few to start…
---
I enjoyed reading them all, the one with the smiley-nice touch!
Also, thanks to all for enthusiasm and support. Will be back next week.
for the week of 6/15… and the rest listed below…
7/12/15 I left an additional, extra special note for all my readers to mark the occasion-enjoy!
---
---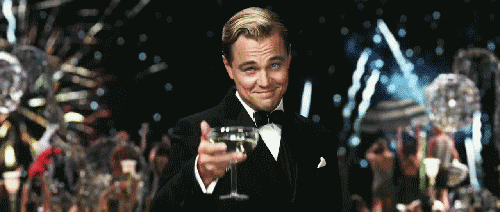 Cheers to all, to new and old visitors. Happy new year and another round on me,  round of applause that is-lol to all of my readers. Thanks so much for your valued input. I wish I could display all comments, might look into adding more comments per week once the site is finished. We'll see what the new year brings.
I have started some new classes explains the lateness of comments. I apologize in advance if  I am late on/forget to post comments for the week.
Here are some favorites for this month, for each week.
3/27-4/5 (Spring Break)
Thanks for stopping by. This is a special occasion for my readers, commenters. For more about that click on the link above…
I realized I forgot to start a new post for comments. So, for that reason here are comments from I believe the past two weeks that I have chosen. Tune in for next week and thanks for visiting.
Getting there… Cleaning house. Sorry about the lateness of the feedback for comments this week. Thank so much everyone for all of your support.
9/18/16-I mis-dated titling the post ahead of time but just the same, this was published and released on the 18th. Hope you enjoy reading the feedback I left and thanks to all.
A little behind due to the hurricane. No worries, just a few last-minute visitors is all. The comments are now up and available to read.
Why a two-day gap from 10/31-11/1 instead of the usual seven-day/week gap?  More about that below…
Usually, I am ahead a week by checking on comments all week-long. Now, I skipped ahead one more a week to put comments up. Why? They were so great, I couldn't wait a week.
So, for this reason:  10/31 are the  original comments picked and 11/1 are the comments I couldn't wait to post. Now, too far ahead two weeks total which leaves a 2 week comment post: 11/7-21 to get back on schedule. To see that, click below…
11/7-21/16  Just in-time for Thanksgiving! Fiesta! 2 more weeks=2x as much comments than normal for this one.
Now, it might seem like I might have planned the 2 weeks of comments previously ahead of time from 11/7-21. But in regards to the post of how it ended up after the fact-just in time for Thanksgiving …
I actually didn't plan 2x as much comments ending just in time for the pre-winter/Thanksgiving Break-it funny how it turned out that way huh?
Anyway, feel free to talk turkey or have a cup of tea/coffee whatever and…
Yes, I realize it's a day late for the new comments this week.
Also, it is about 2 weeks for Christmas. For that reason, the rest of the month I am going to make comments a daily thing until New Years.
Keep a look out to see what comments are posted. I wish I had enough room for all of yours, but love what everyone had to say.  Here are the comments I picked above for 12/8-12/31. Thanks for reading.
Thank you everyone for a great 2016! I look forward to a great 2017 with readers like you. I have replied to comments for the first week of 2017. For more, click the link above the new years party gifs to view.
Thank you to all and cheers to a happy 2017!
2/14/17 Happy Valentines Day! Thanks everyone for sharing the love. My love is unconditional, unlimited even if it might seem the opposite, doesn't come off that way.  There is not a big enough space to express my gratitude, but doesn't mean I don't keep you in mind and in my heart.
Here are this weeks comments I have addressed for the week and sorry about the lateness.
5/7/17 Almost half way through the year already-wow! Last week a little behind but nbd moving on. Looking forward to seeing the great comments this week.  Thank you for your support.
I know you're probably like…
I have found so many great comments, 3x as much that I had to add an extra page, an extra week making a total of two. Be on the lookout yours could be added to the page anytime until the 21st.
Usually a special occasion taken off is supposed to be more celebratory. But, today is Memorial Day, in a word some heavy stuff. Fair warning, I have done a mini-tribute in honor of this 3 day weekend which I have taken time to answer comments during this period as well.
My replies are below the tribute. R.I.P to anyone else who has had someone who has served, sarcificing their lives. Thank you for reading and more coming soon…
I will be back at the end of each following week with more comments picked. Tune in, yours could be posted as a favorite comment of the week and thanks for visiting. I appreciate all of the support.